Bun mang vit literally translate to noodle bamboo duck, which is exactly what this dish is. Although I'd argue it's kinda two dishes in one.  The duck salad with lashings of fish sauce already poured over it but you really should dip the duck into the ginger chilli sauce for even more bite.  The noodle soup is part of this dish too and should be clear but extra tasty, flavoured with bamboo, duck pieces, fried onion, shallots and coriander.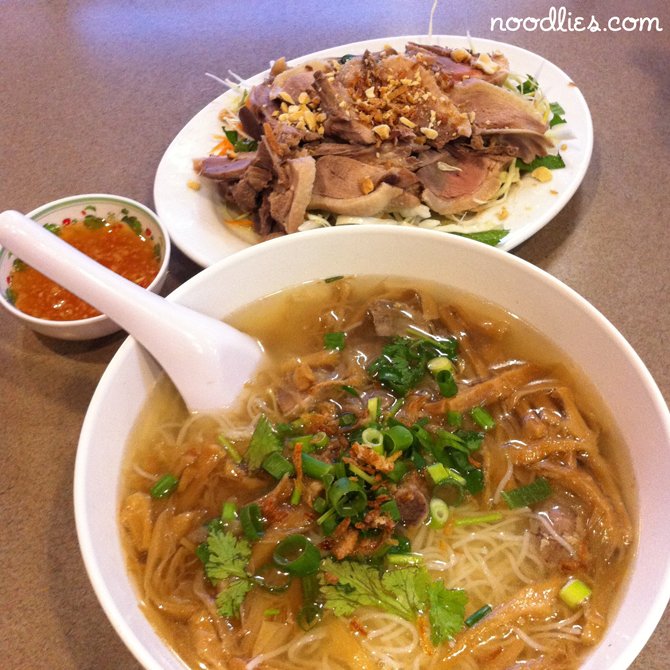 noodlies, Sydney food blog loves bun mang vit, it's one of the dishes to graduate to after you've tried the more well-known Vietnamese fare like pho, goi cuon and com tam (rice with egg, pork chops).  Others also in the bun mang vit category would be bun bo hue, banh xeo and bun rieu.  Gosh there's so many lovely Vietnamese dishes! We're so lucky in Australia for great Vietnamese food.
Tan Ky does a delicious bun mang vit, as does Bau Truong, who add congeal pig blood, egg yolk and extra fish sauce that really ratchets up the flavour, but can be overpowering for newbies!
Tan Ky Noodle House
70 John St
Cabramatta NSW 2166
(02) 9724 9008