We're blessed in Cabramatta, there are at least six specialist vegetarian restaurants and grocery stores in the area.  The demand is there, but of course, this level of intense competition means the restaurants have to be very good to survive.
Today, noodlies Sydney food blog is checking out Happy Vegan (formerly Tay Ho), located in Belvedere Arcarde.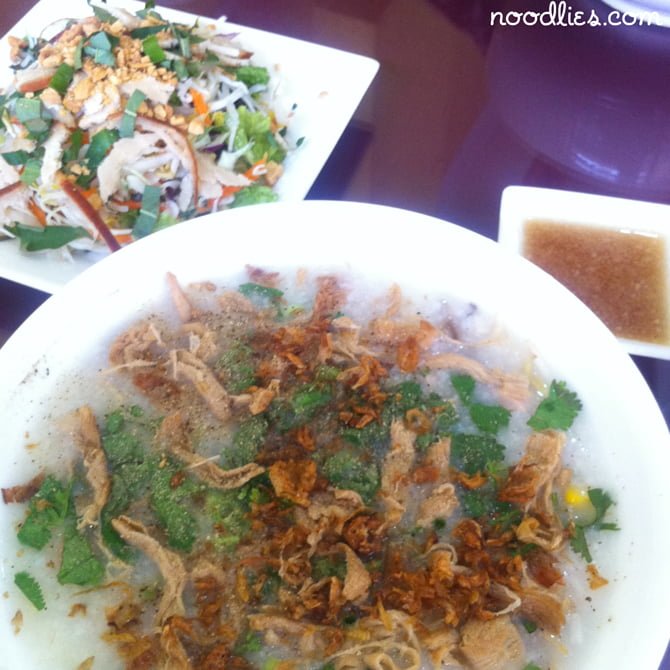 We're here today because of my recent stomach virus and Vietnamese believe congee is the best when you're sick whether it's a stomach bug or the flu.  The congee bowl is huge and pipping hot, flavoured with mint, burnt onions and a generous amount of pepper (which I love).  The accompanying salad is filled with fresh vegetables, mint and mock meat, all combining beautifully with the mock fish sauce.  It's so easy to eat, easy to digest and stunning to look at.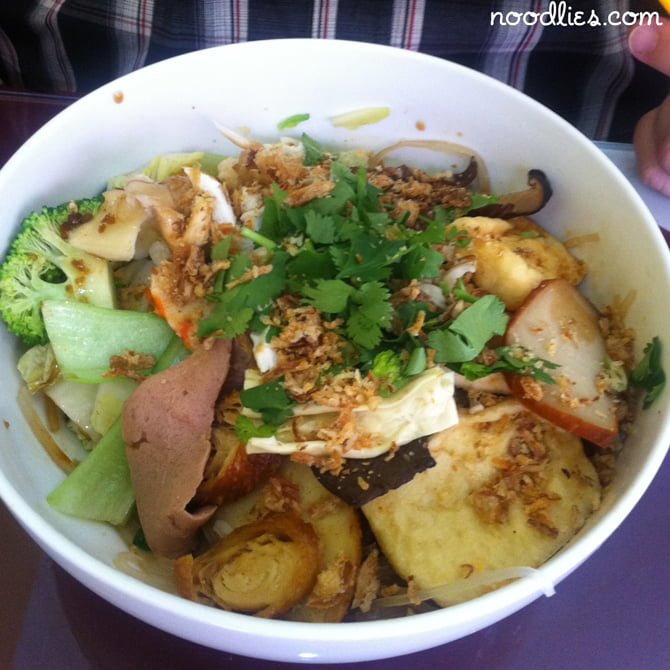 Walter has the vegetarian rice noodles, which is packed with fresh goodness including broccoli, radish mushroom  and coriander.  Some of the mock meat look and taste amazingly like the real thing.
This is fresh, healthy food that tastes great. What's not to like?
Happy Vegan Vegetarian
11/68 John St, Cabramatta