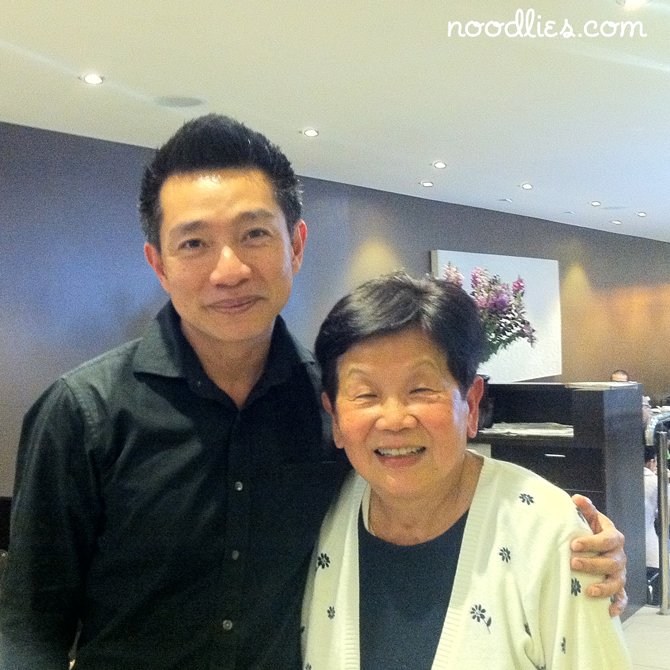 One of the perks of being a food blogger and writer is the opportunity to meet the people behind the tasty dishes that get served up.  In researching a story, I came across Mrs Bac Cang Nghieu, pictured here with me.  Look at that beaming face and the lovely smile.  But behind the soft exterior is a steely determination to succeed and to meet challenges head on.  Within a few years of coming to Australia, she opened her own restaurant, Bau Truong in the Belvedere Arcade, it was in the 1990s at the height of Cabramatta's drug problem.  She's one tough cookie, at 67 years she still walks 1.5hrs to work every morning, seven days.
Today, there's three Bau Truong restaurants, Cabramatta, Canley Heights and Marrickville (opened 16th September 2011).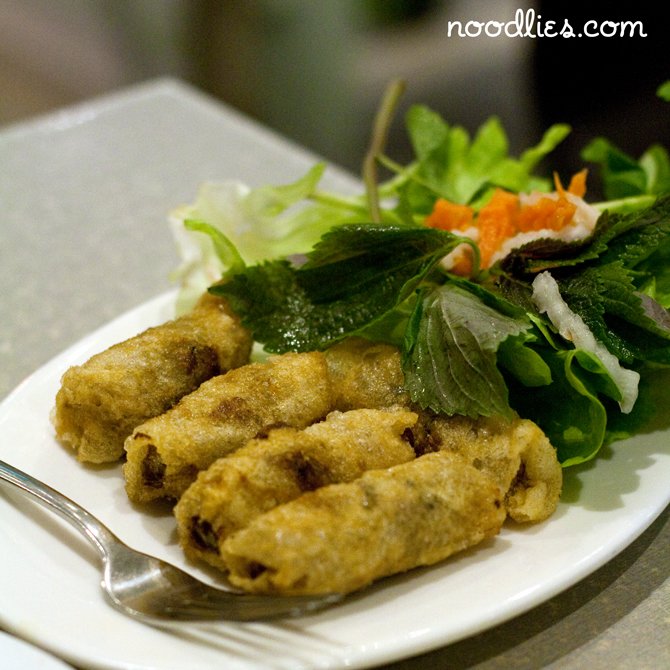 The Vietnamese taro spring rolls is unique for a couple of reasons, the taro filling and special rice paper that puffs when fried.  Roll them up in the lettuce and mints provided, dip in the chilli fish sauce for a complex explosion of taste.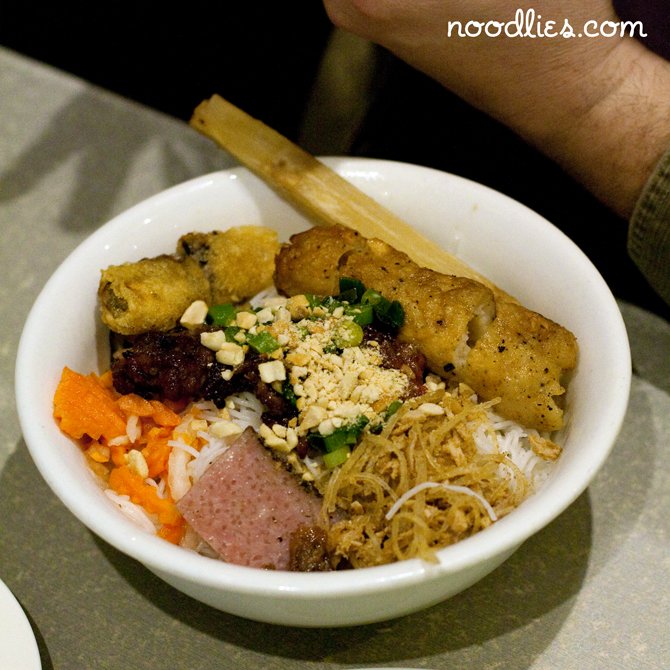 Bun special is really vermicelli noodles with the lot including chops, prawn sugar cane, cured pork (nem) and salted pork skin (bi) and shredded mint and vegetables.  A delicious meal that is fresh, tasty and complete.
Bun mang vit is a Vietnamese vermicelli noodle that doesn't have the same high profile as Pho or even bun bo hue, but it's one of my favourites.  While it's one dish, there are really two courses.  Firstly, the soup with bamboo shoots, congealed blood and if it's really authentic, egg yolk; here the soup is super tasty, fragrant with extra fish sauce.  The duck salad comes on the side and is tart and fresh, with lots of mint and onion.  Previously, I rated Tan Ky in Cabramatta as the best for bun mang vit.  Today I'm firmly in the Bau Truong camp.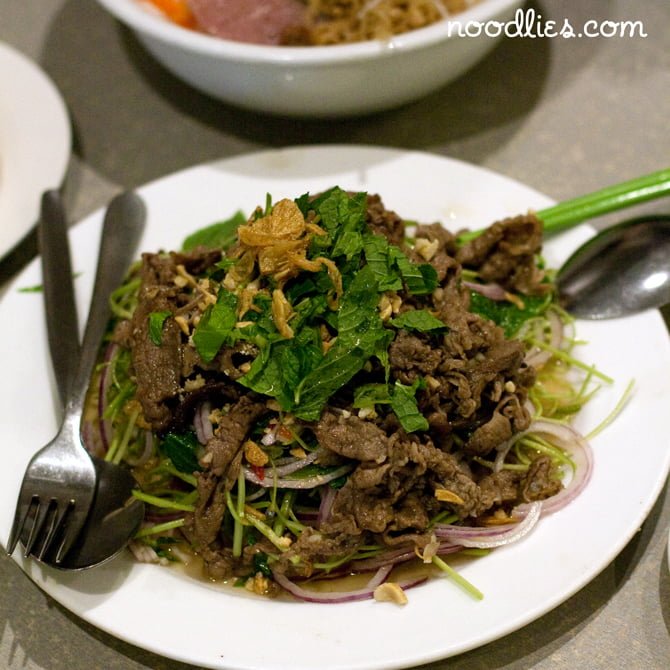 For many Vietnamese salad is the version with paw paw, pork and prawn.  Here there many new and different versions including chicken and lime leaves, raw salmon, lotus stem and the version above, beef with rau muong (kang kong).  Rau muong is a vegetable that is easily grown and widely available in Vietnam.  The salad is  tart, fresh and delicious.
Bau Truong
42 John St, Cabramatta
9727 4492