Vegetarian for the masses.
With over 120 vego options on their menu, noodlies, Sydney food blog reckons most will leave here satisfied.
Vego is 'mainstream' in Cabramatta with Buddhists cutting out meat on full and half moons, which is roughly every fortnight. That means everyone in the family from dad to the kids if you're devout. So you have this curious Vietnamese obsession with making vego food look and taste like their meat counterpart. It's like going out for a family meal, except every dish is vego.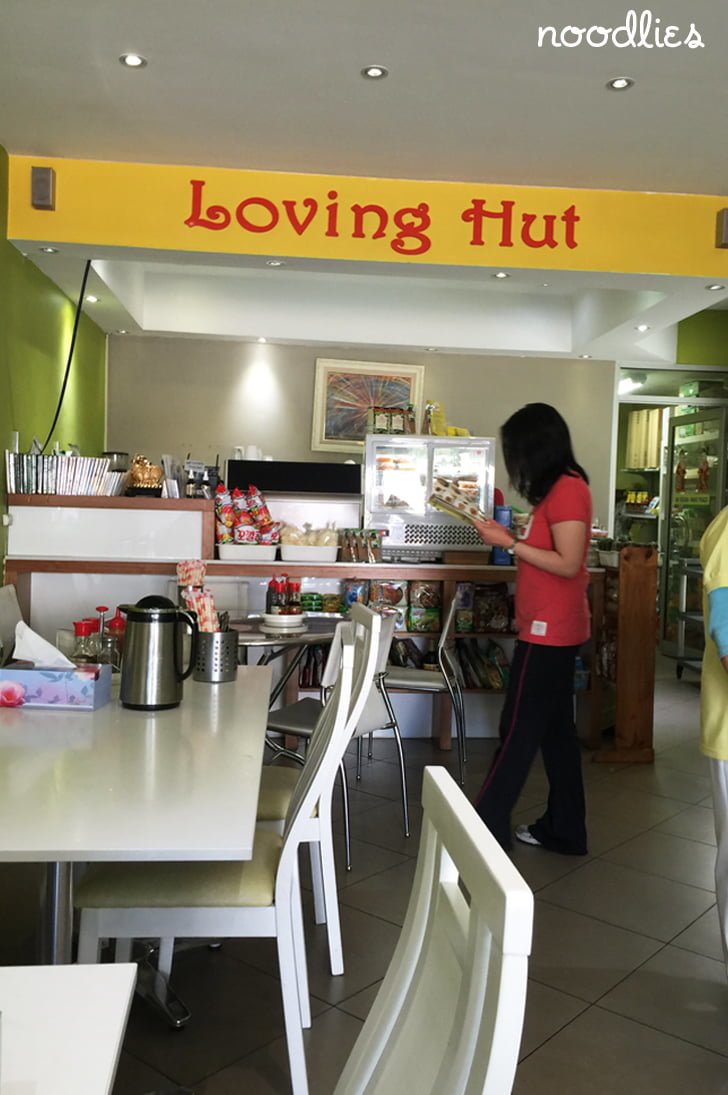 The frequent vego eating supports at least six vegetarian eateries in Cabramatta. Most are run by Supreme Ching Hai followers. She'd be the benevolent, enigmatic looking lady in all sorts of colourful eastern and western outfits. She gazes over you from the TV overhead (yes they have their own satellite TV channel), graces pamphlets, educational books, CDs and DVDs in the messy shelves as well as posters on the walls.
She used to be a nun at Thich Nhat Han's Plum Village many moons ago but left to be the spiritual head of her own religious order (as you do). But fear not, no one will attempt to convert you, promise. She's smiling above but won't interrupt your meal.
Loving Hut has a couple of branches locally. In Cabramatta they're a little off the beaten track, just off Belverdere Arcade facing Cabramatta Road West, next to a less wholesome, cigarette fumed billiard hall. It's pretty much all things to everybody with over 120 dishes on the menu from fresh Viet rolls and spring rolls for starters to single serve dishes like pho, rice dishes – even Vietnamese pancake (banh xeo).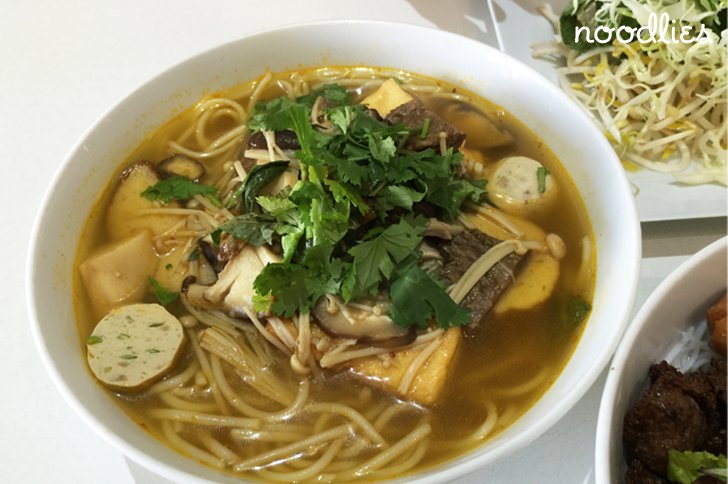 Bun bo Hue (above) – the "bo" here is mock meat made from tofu with a mock meatballs, mushrooms and other 'earthy' tasting ingredients doing their best to distract your taste buds from the fact that you're not eating meat. Visually, it doesn't resemble the fiery red meat soup counterpart – that's a hard ask considering beef, pork, pork trotters and congealed blood are key components, but taste-wise this is a respectable attempt. Which is even more amazing considering they don't (can't) use onion, shallots or garlic. Yet somehow that dark soup is punchy and sharp, no doubt helped on by a fair whack of chilli and MSG.
Vermicelli noodles with meat is pretty much the other popular fast feed for one. It's satisfying – a huge bowl that has so many different ingredients, especially vermicelli noodles that fill you up and lots of shredded mints and greens to make it feel like health food. The bowl is usually combined with pungent chilli fish sauce.
At first glance you can't tell this isn't a vego dish. Given most of the ingredients are vego anyways, it's not a hard dish to carry off. But really take a look at those crisp, white bean sprouts – so fresh they are still pristine white. The mock meat has enough texture to fool punters deep in conversation at the table. And the mock fish sauce does a convincing job, it's just a bit too sweet compared to the fish counterpart.
The vego scene is competitive. Loving Hut has survived, despite the off Broadway location because, frankly, it's great vego food.
The staff are uber friendly, though on vego days service can be slow.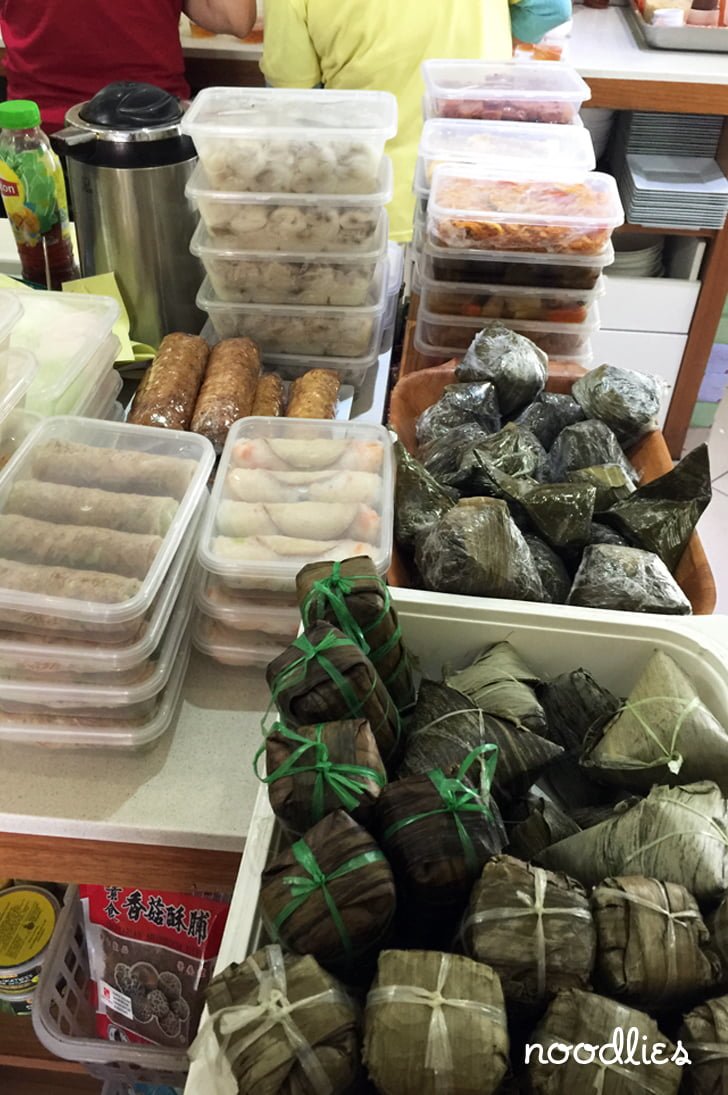 Pay at the counter and check out sweet and savoury delights for takeaway.
Loving Hut
227 Cabramatta rd, Cabramatta, NSW
(02) 9755 4410