Top 5 Vietnamese dishes – enjoy them all!
Vietnamese is noodlies, Sydney food blog's favourite cuisine. From north to south, every meal was a flavour-packed experience. I love that it's literally 'hands-on'; you're tearing, wrapping, dipping, squeezing. That means you can tailor Vietnamese food to your taste – add more of this, less of that, dip this in for longer. Just about all dishes have some fresh sides, bean sprouts, basil, perilla leaves, so it's tasty without the morning after guilt.
You don't have to wait for international travel to fully resume, there's plenty of great Vietnamese food in Sydney. Authentic flavours aren't confined to Sydney's south west, When Chatswood Culture Bites invited noodlies to sample Vietnamese food in Chatswood, I eagerly accepted. Sure I was sceptical, but kept an open mind.
After munching at just about every Vietnamese eatery in Chatswood, noodlies was super impressed at the quality of Vietnamese in Sydney's north. If you're heading to Chatswood, here are noodlies' pick of the top five dishes – flavoursome flavours from north to south.
Bo la lot at An Viet
Shop 4/370 Victoria Ave, Chatswood.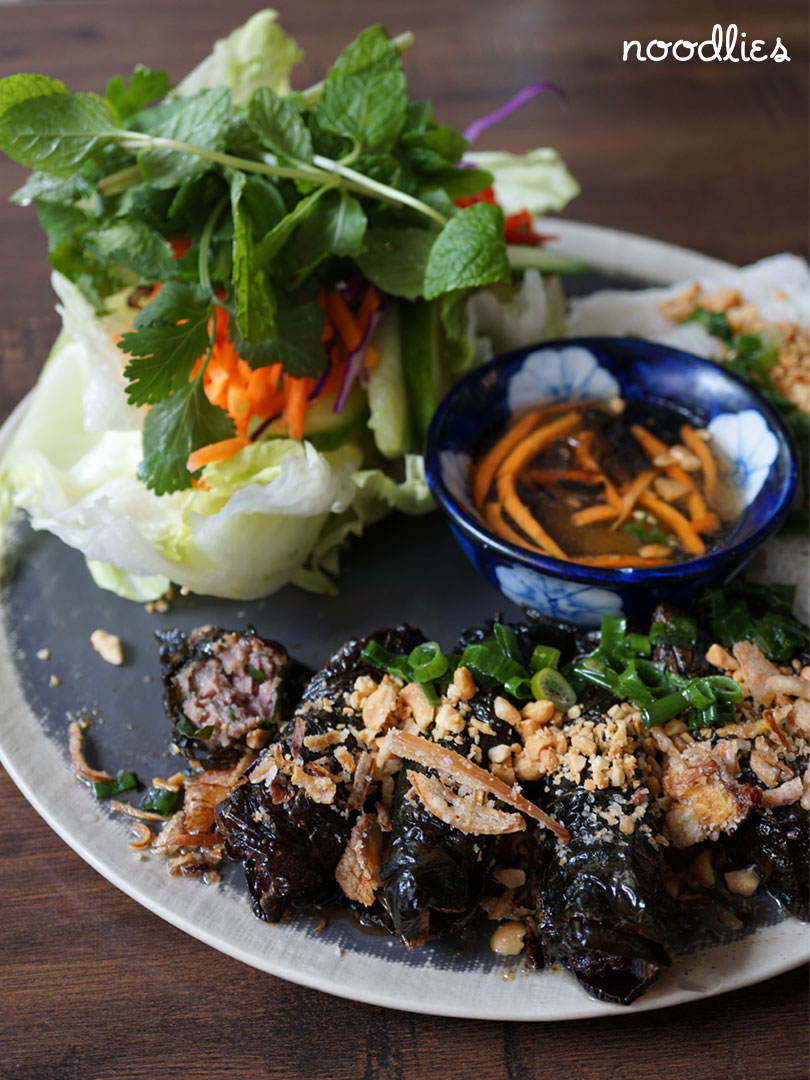 There's no better example of a tactile Vietnamese food experience than bo la lot (betel leaf beef). It's a southern street food favourite that's on the menu at An Viet. All the ingredients are on the plate ready for you to play with.
The main feature is beef wrapped in betel leaves that's chargrilled until the inside is moist and tender. That's supported by banh hoi: finely textured rice noodles that's been woven together into round rolls and a mouth-watering variety of fresh herbs and vegetables. Grab yourself a lettuce leaf to wrap everything and dunk into the dipping sauce.
It's an explosion of texture and flavours that will have you coming back for more.
Bun Cha at PhoU
Shop 2/38 Albert Ave, Chatswood.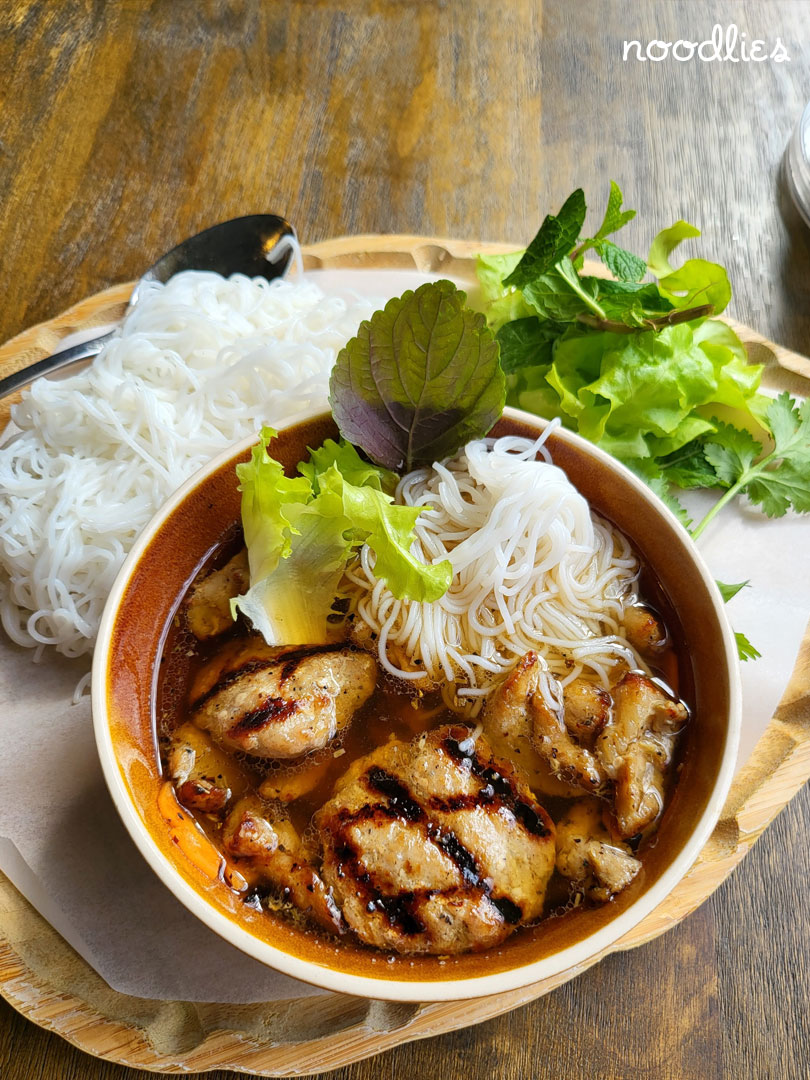 Google search on bun cha blew up in 2016 after then President Obama sat down with Anthony Bourdain to a bowl in an unassuming Hanoi restaurant.
The hero of the dish is caramelised pork meatballs served in the dipping sauce with rice noodles and greens.
PhoU is one of a handful of restaurants in Sydney that serves up bun cha. It's an attractive looking dish. There's a generously number of large meat patties and extra pork swimming in the sauce. The green sides in include lettuce, coriander, Vietnamese mint and perilla leaves.
To eat, progressively dunk noodles and greens into the bowl. Make sure each mouthful includes all the ingredients. Alternatively you can wrap everything with lettuce and dip into the bowl.
Bun Bo Hue at Phood
3a/72-76 Archer St, Chatswood.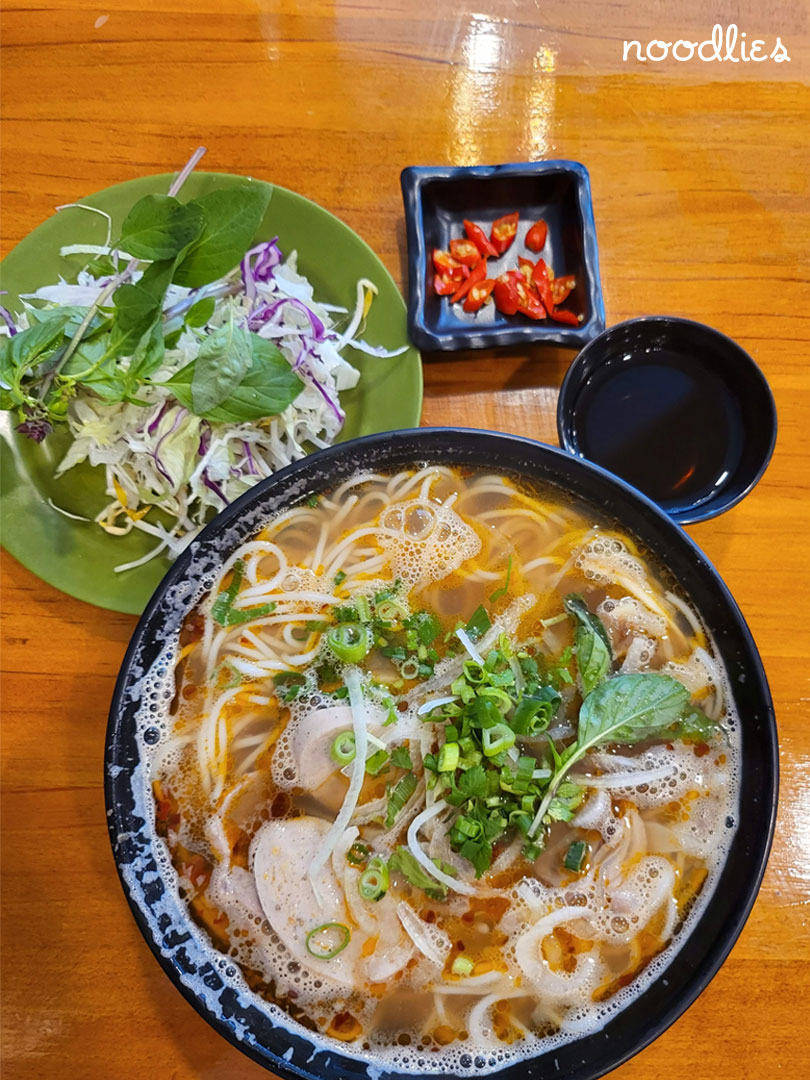 Anointed the next big Vietnamese noodle dish, Bun bo Hue is touted as the noodle to graduate to after pho. Fearsome and uncompromising, it demands more, and it gives more. Where you would appreciate the subtle sweetness of pho, you're whacked in the face with chili, lemongrass fermented shrimp paste, congealed pork blood and a pig trotter or two. Unlike pho, the noodles here are tubular. This dish is named after Hue, in Central Vietnam, which is not surprising given the region has a reputation for spicy food.
It's a popular dish at Phood, that specialises in a bewildering number of different Vietnamese dishes. The bowl is more accessible here, sans blood cubes and trotters. But the flavour dial is still 11 out of 10, you won't miss the chili and lemongrass bite. There are both pork and beef in this generous sized bowl that'll satisfy even the hungriest punters.
Banh Xeo at Me Pho
375 Victoria Ave, Chatswood.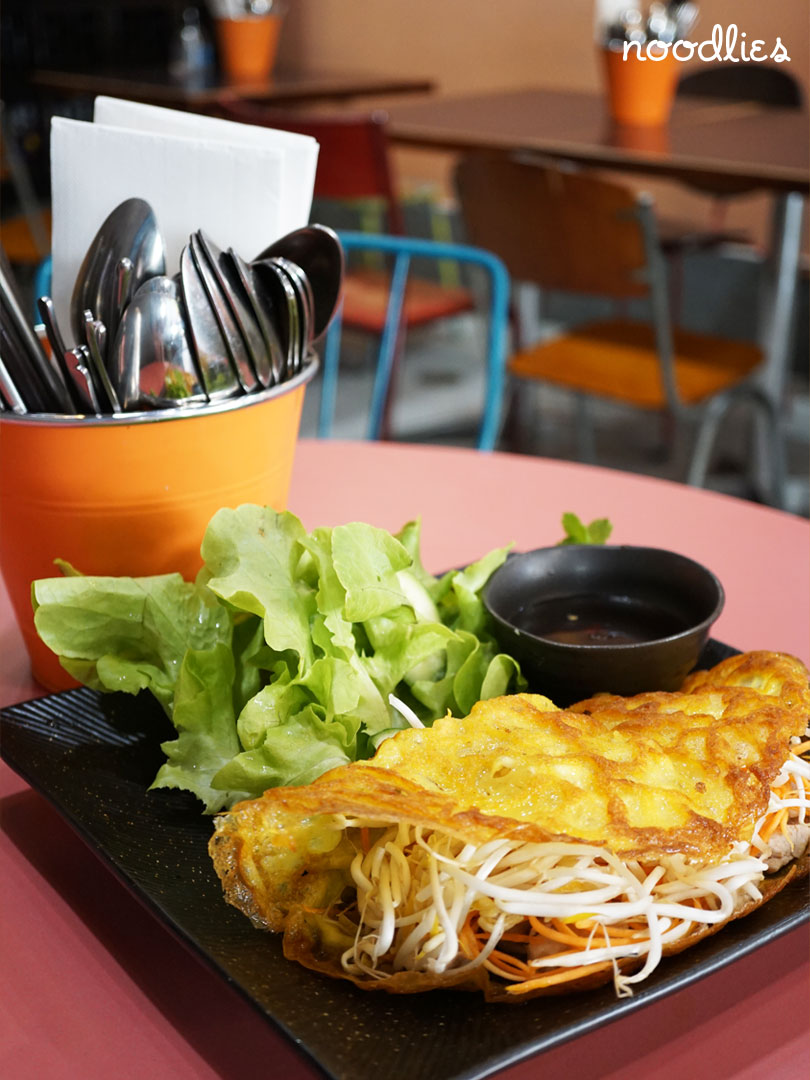 Another wrap yourself favourite is banh xeo (Vietnamese pancake). It might look like an omelette but there's no egg here. That look is courtesy of a crispy batter with turmeric powder. Banh xeo is named after the sizzling sound the batter makes when it hits the pan.
Rip the pancake and wrap with lettuce and dip. That's all you need to do a satisfying snack.
At Me Pho, the banh xeo is filled with prawns, chicken, bean sprouts and shredded carrots.It's easy to see how this can be adapted for vegetarians and it's on their menu.  Me Pho has substituted tofu for meat and the dipping sauce is made without fermented fish.
Pho at Eat fuh
260 Victoria Ave, Chatswood.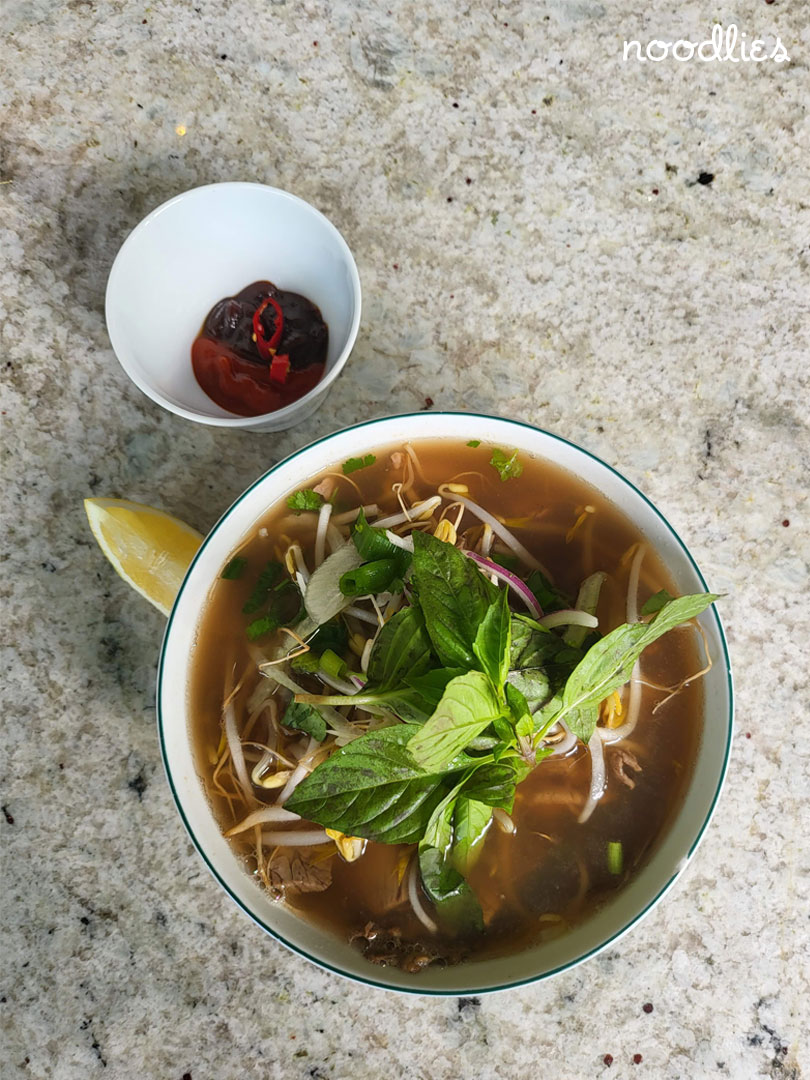 It goes without saying, that pho is the iconic Vietnamese dish. Probably Vietnam's most popular food export, pho is up there with ramen, spaghetti, pad Thai and laksa as most loved noodle dishes in the world.
On the surface there's not much to it; flat rice noodles, beef or chicken, fresh mint sides and broth. What makes pho addictive is that rich, complex broth. That depth is only possible by cooking meat and meaty bones for a long, long time in aromatic spices including cinnamon, coriander, ginger and star anise.
Like religion and politics, don't bring up the best pho in Sydney if you want to maintain friendships. Some like their soup sweet, others more savoury. It's all subjective. All Vietnamese eateries in Chatswood serve up their own signature flavour. There's no best pho, you'll just have to try them all to find your favourite bowl. The pho at Eat Fuh is clean and on the sweet spectrum. It's also highly accessible with all ingredients presented in the bowl, ready for you to enjoy.
Pho tragic tip: break the basil leaves before you dunk, it releases the flavour more rapidly.
Chatswood Nights
This amazing experience was courtesy of Chatswood Culture Bites  to support Chatswood Nights. Travel the world in Chatswood over the next 23 nights from 6 – 29 May. Every Friday night, there is world music from the train station down to Chatswood Place and a competition to win over $20,000 worth of prizes.
See the Roaming Gnomes featuring 12 large scale inflatable Gnomes (some are 10 metres high) and an animated projection each night from 6pm on The Concourse façade featuring the Gnomes travelling around the world. Twelve international food trails highlighting some of the best dishes from a certain country or region. Noodlies searched for the best Vietnamese food in Chatswood as Marty the Gnome.
See you in Chatswood!