A joy of travelling isn't to find what you expect in another country, but being delighted by wonderfully unexpected gems.
Hasedera is one of those experiences.
We've just been to see Daibutsu, the Great Buddha of Kamakura. It's a pilgrimage that Walter has been dreaming of all his life. Originally cast in 1252, the 11.4 metre bronze Daibutsu attracts devotees from across the world to Kamakura, an old capital of Japan.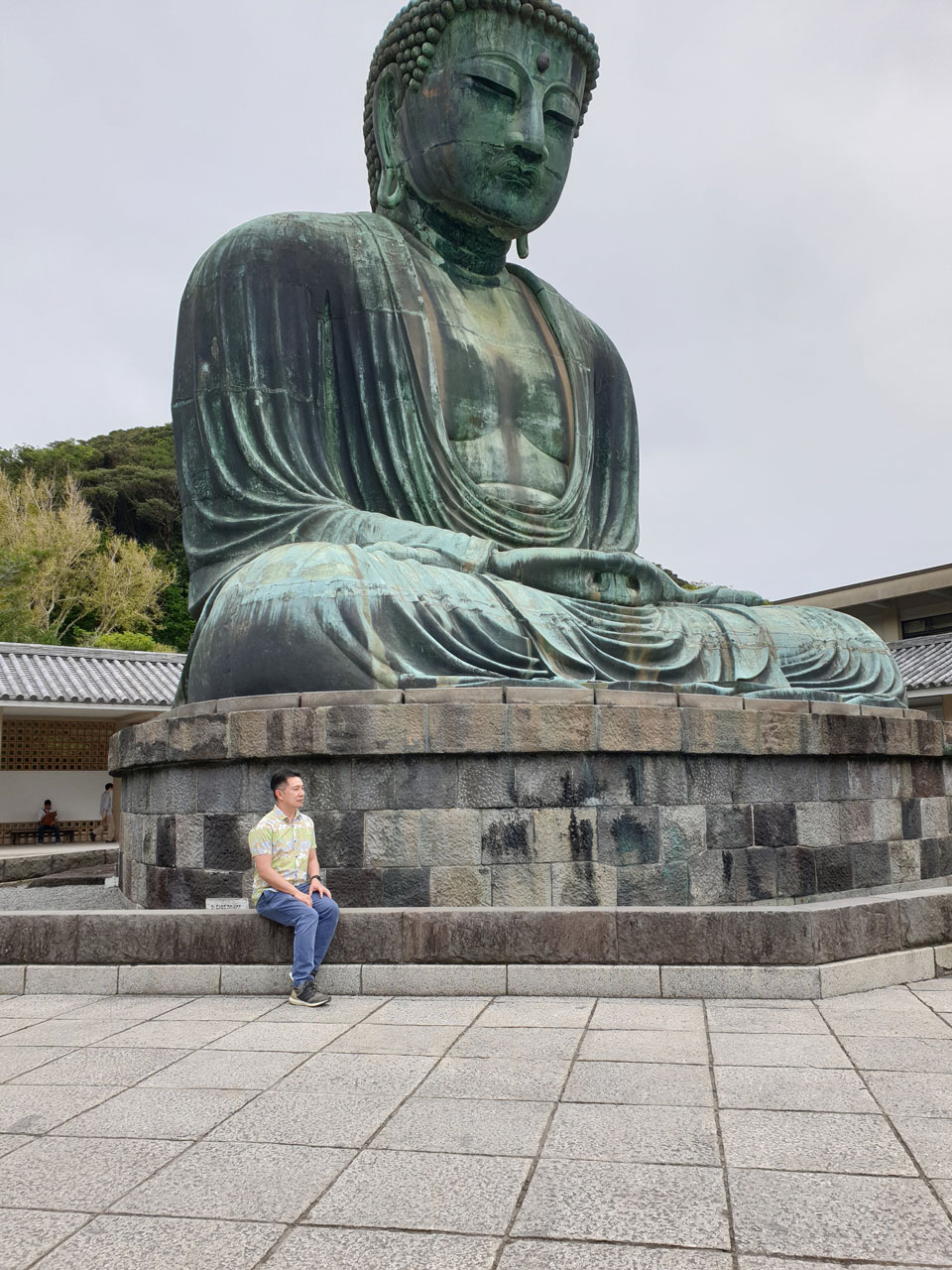 Any day a visit to Daibutsu in Kamakura would be a highlight in its own right. But sometimes, the unexpected makes the whole experience even more magical. While exploring the town around the Daibutsu, we detour down a narrow laneway, following a crowd of people to find a huge temple on the hill.
Hasedera is all about worshiping Kannon, others know her as Kwan Yin, the goddess of compassion. According to legend, in 721 AD two statues of Kannon were carved from a sacred tree in Hatsuse. One was installed in a temple in Nara, the other cast into the ocean to help people in need. Fifteen years later, the statue washed up in Kamakura and was installed in the Hasedera temple in 726 AD.
Today, Hasedera sits amongst remarkable lush gardens and ponds with aged carps. On the hill, you'll find the hall that houses the 11 headed,  9.18m Kannon statue. It's an amazing sight to behold and glows with compassion and serenity.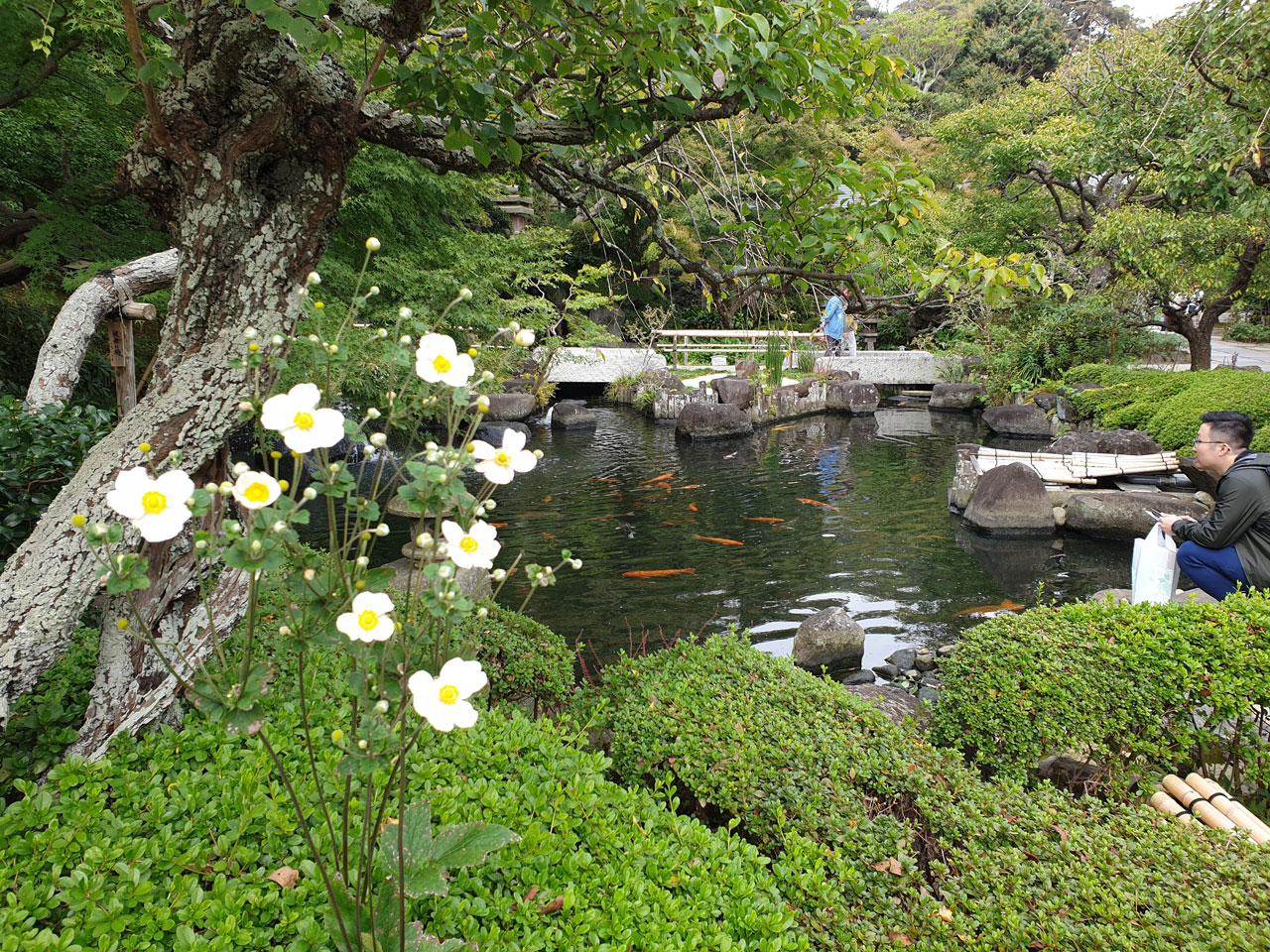 There's a museum which showcases the 33 forms of Kannon that's worth a visit, just to marvel at how many forms Kannon has taken to help humanity.
Ascend the temple grounds and the village and ocean of Kamakura are revealed. It's jaw-dropping. This vista too, is unexpected.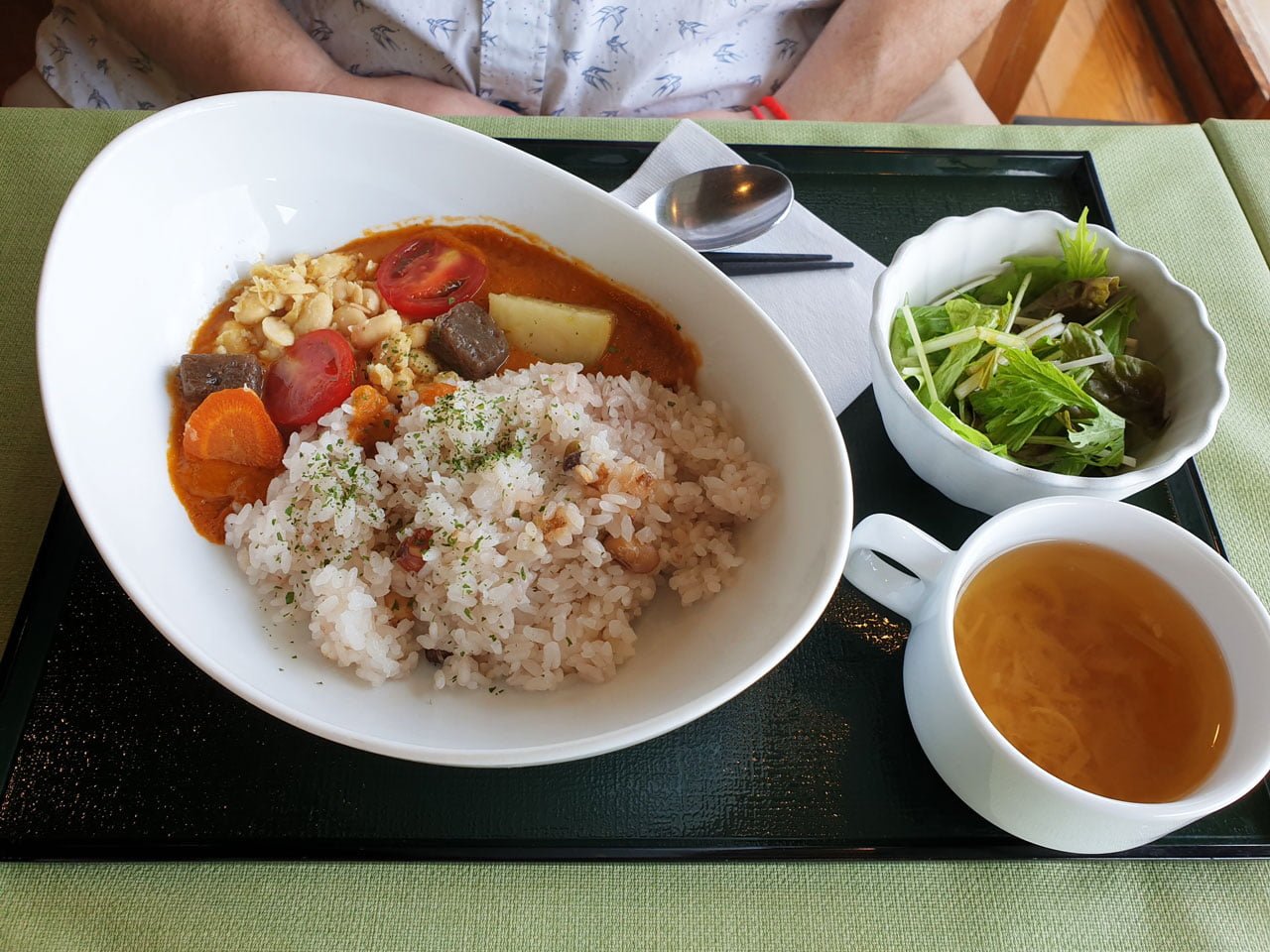 We dine at the vegetarian restaurant inside the temple. Kamakura and the ocean are framed in wall length glass. It's our lucky day, we're at a window table. The menu has something for everyone – Temple's Curry (above) is a highlight; more than 10 spices and parched soybean soup stock and served with a mix of rice and grain. It packs more flavour than some Japanese curry we've tried this trip. The serve is generous and will satisfy the most famished visitor.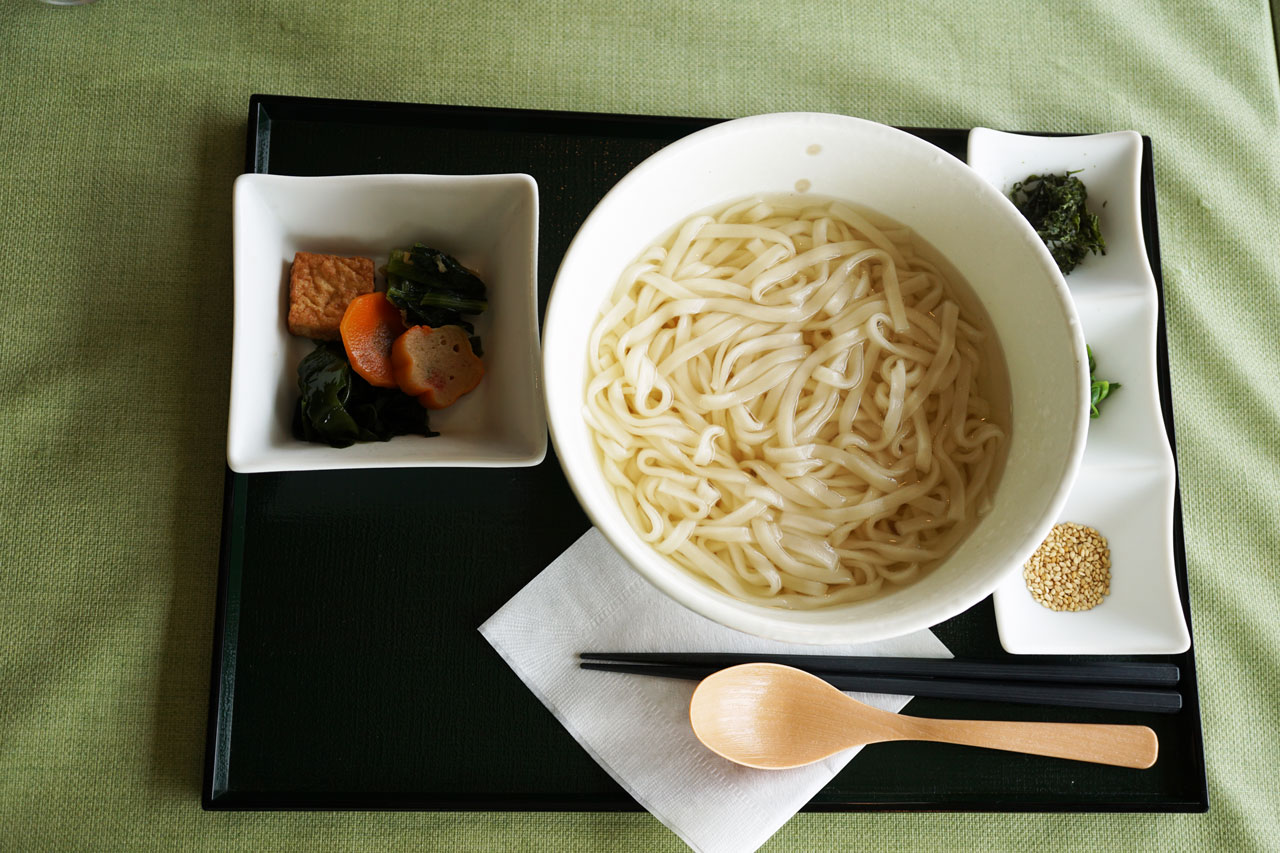 If curry's not your thing, try Temple udon or pasta, rice porridge and buns. The fluffy buns with a nutty mushroom flavour makes for a great appetiser.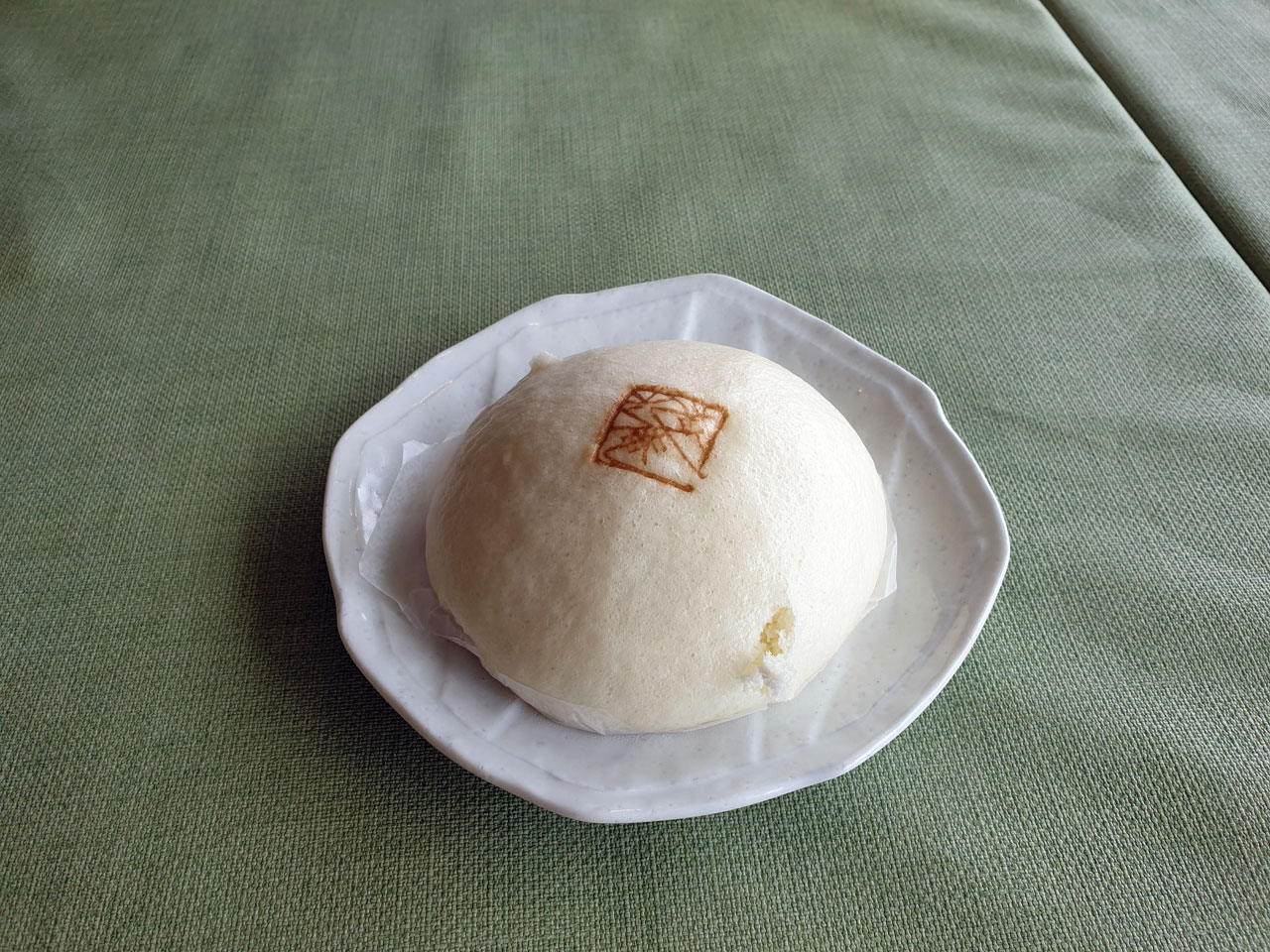 My udon is served with steamed vegetable sides and four condiments. It's clean, subtle, true to udon and is satisfying.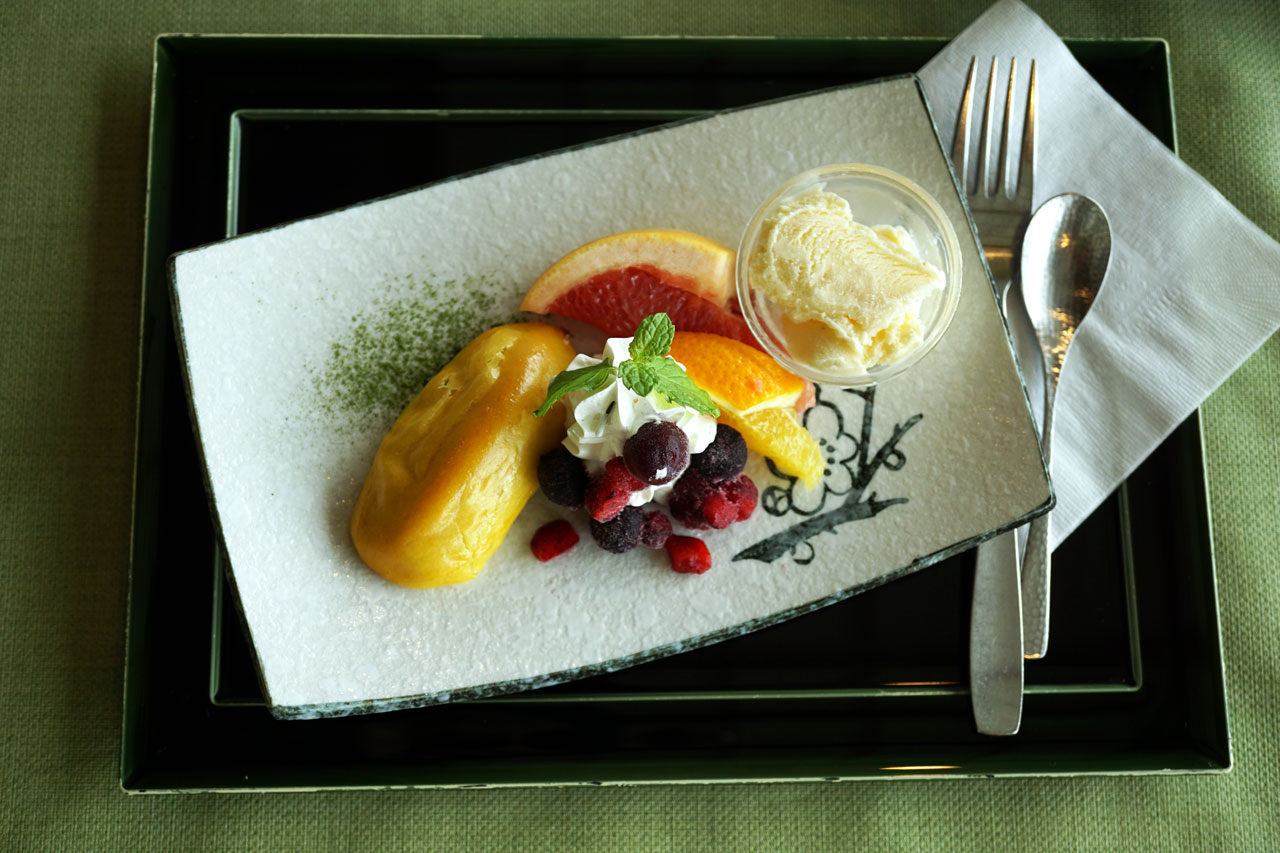 You should leave room for dessert. Far from modest, they're presented very seductively. I'm tempted by daikichi zenzai, a traditional favourite of rice cakes served on sweet adzuki beans, but in the end, ordered Temple's Potato. This dessert wouldn't look out of place in a five star restaurant, yet cost 650 yen (less than AU$10). The hero is sweet potato looking like mochi matched with wedges of seasonal fruit and served with cream and ice cream. Today's fruit are orange, blood orange and pomegranate seeds.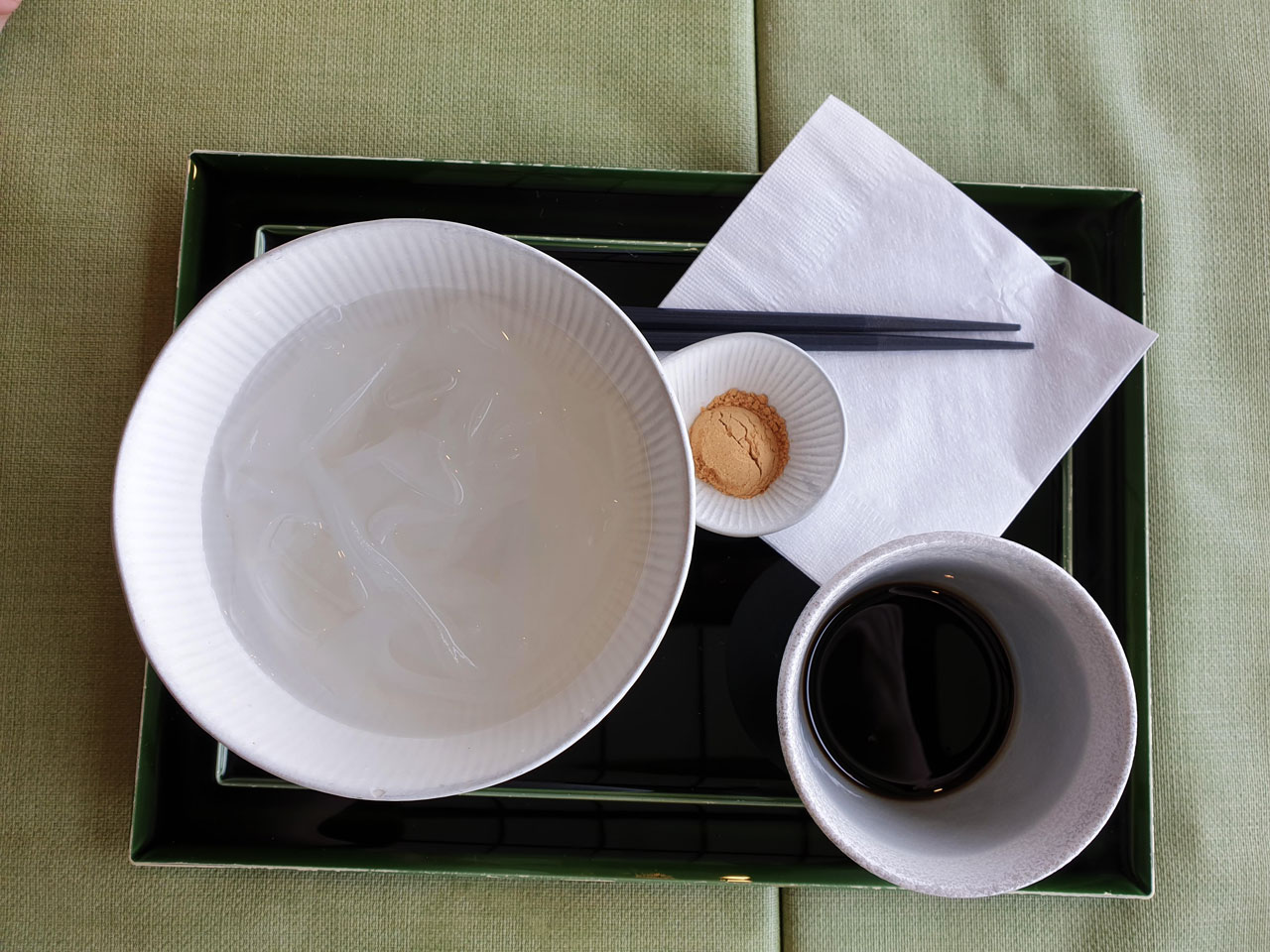 In contrast, the Kudzu-kiri is ultra-subtle; smooth and elastic Kudzu noodles in a refreshingly light liquid is served with muscovado sugar syrup and soybean flour.
There's something for everyone at Kamakura. Come to find what you expect and be delighted by everything else.
Hasedera
731-1 Hase, Sakurai, Nara 633-0112