Restorative rest
By Thang Ngo
This Vietnam trip has been a punishing in terms of travel, in the past five days, noodlies has been on a plane, in transit or on a bus for over 30 hours. Added to that eating, drinking fine wine and Vietnamese beer – I'm more than ready for a secluded pitstop and service.
I arrived at the Avani Quy Nhon Resort & Spa with very little expectation. Quy Nhon, a coastal city, is the capital of Binh Dinh Province in central Vietnam with a population of around 280,000. Its history dates back to the 11th Century, when it was home to the Kingdom of Champa. The city is the birthplace of 18th century Vietnamese emperor Nguyen Hue and during the Vietnam War, the home of a large number of US troups. Many also attributed Quy Nhon as the birthplace of Buddhism in Vietnam.
Right now, though, I'm too tired to consider these historical facts.  Then I see this…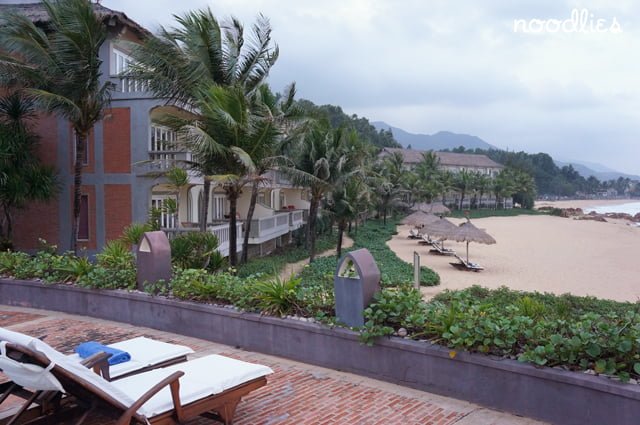 The first thing you'll notice is the sound of crashing waves – the Avani Quy Nhon is nestled under palm trees and faces a kilometre of beach with clean, soft sand. Today the waves are violent, no doubt an after effect of Haiyan Typhoon, but for this weary soul, they're nature's wonderful reminder that I'm on land, at rest and won't be travelling for the next little while.
Go past reception and a pathway leads you to the brilliant blue oval pool, with sweeping views of the ocean. All 63 guest rooms are to the left, stretched out so that every room has ocean views (the view from my room below).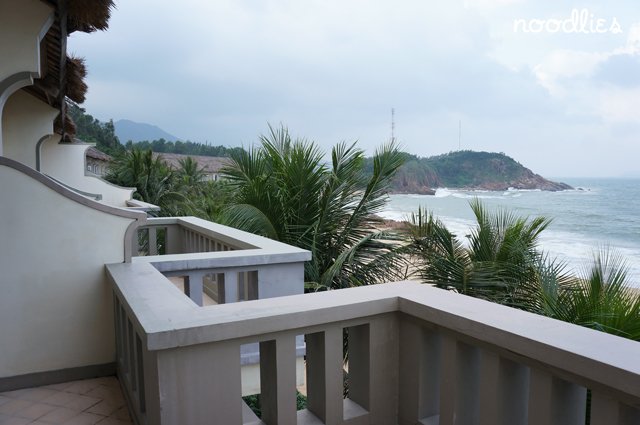 The accommodation is spacious with plenty of earthy, rustic charm from exposed brick walls, traditional roof tiles and wooden furniture. The king, four post bed is incredibly comfortable and welcoming for this achy body.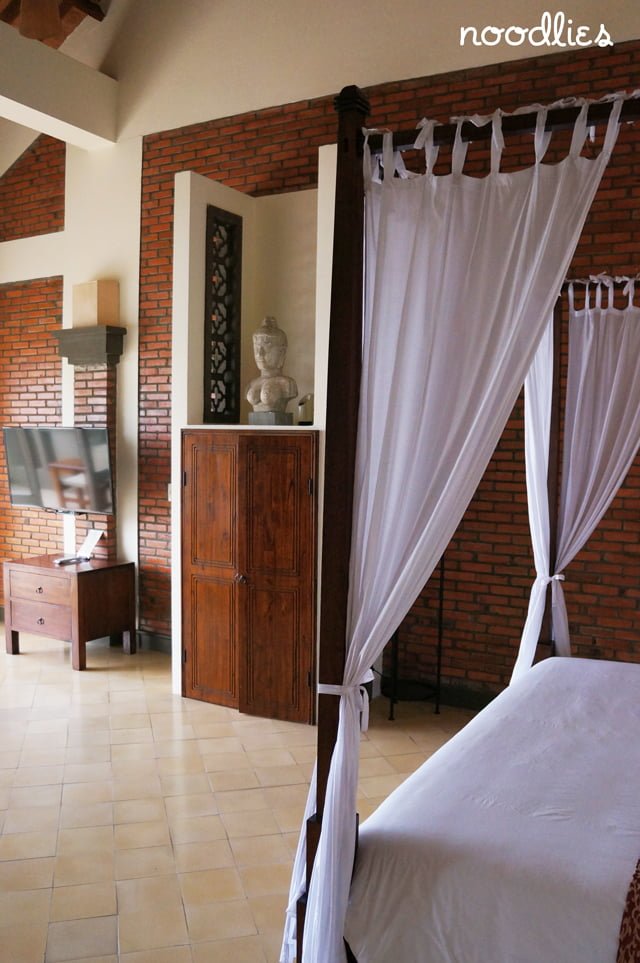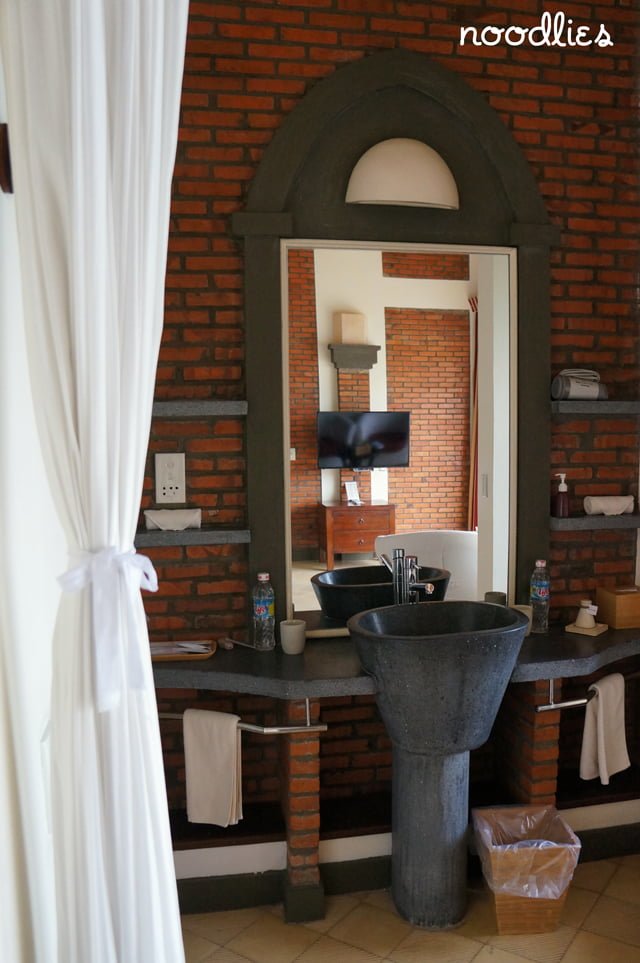 While one side of the guest rooms face swaying palms and crashing ocean waves, the other, where the Spa and meditation space is located, offer lush green (including gum trees) vista. After check in, I head zombie-like to the Spa for a green tea salt scrub, with travel pollution and the tropical heat, I'm ready to expel a few layers… As I'm scrubbed and moisturised, I float between consciousness and sleep, hypnotised by the comforting sound of the re-assuring, ever present ocean waves.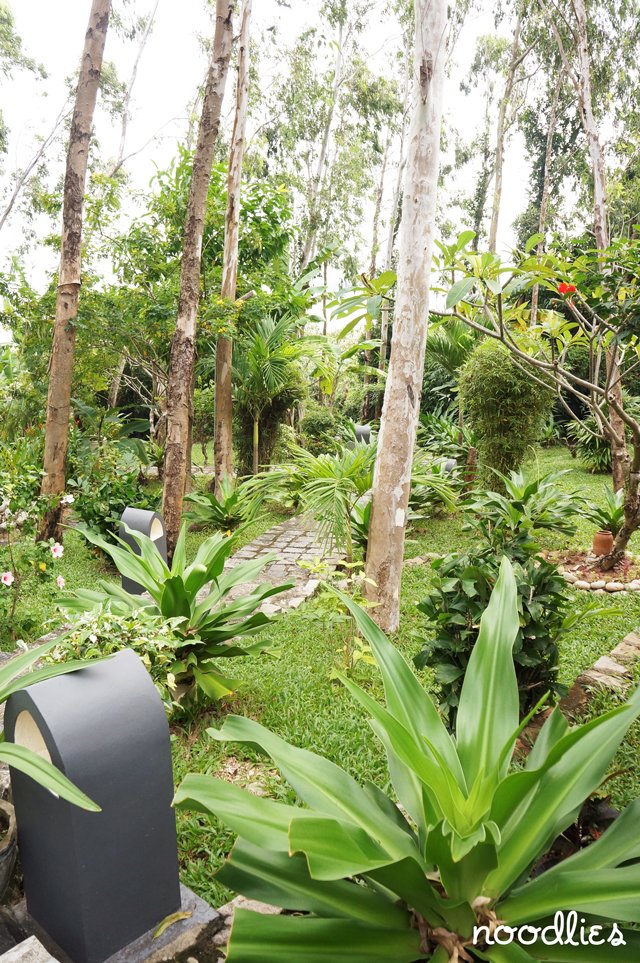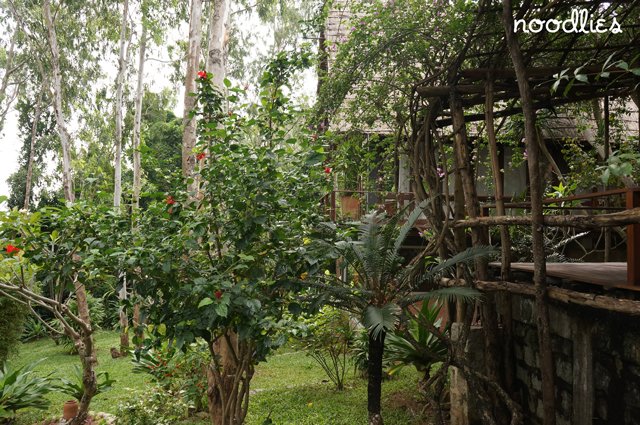 Barely an hour after my spa, I'm hit with an urgent, immediate hunger, it's as if finding I've found rest and comfort, my body wants to feast and celebrate. Of course Sylvie Zotoff, GM of Avani Quy Nhon Resort & Spa has anticipated this and lays out a grand grilled buffet of fresh local seafood; oysters, crab, amazingly fresh prawns, squid and fish wrapped in banana leaf.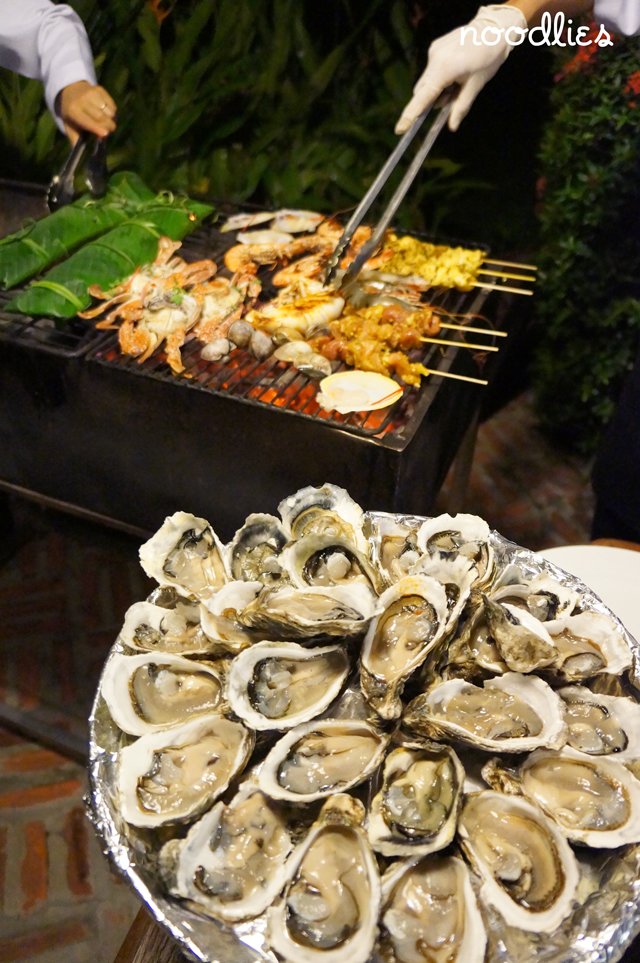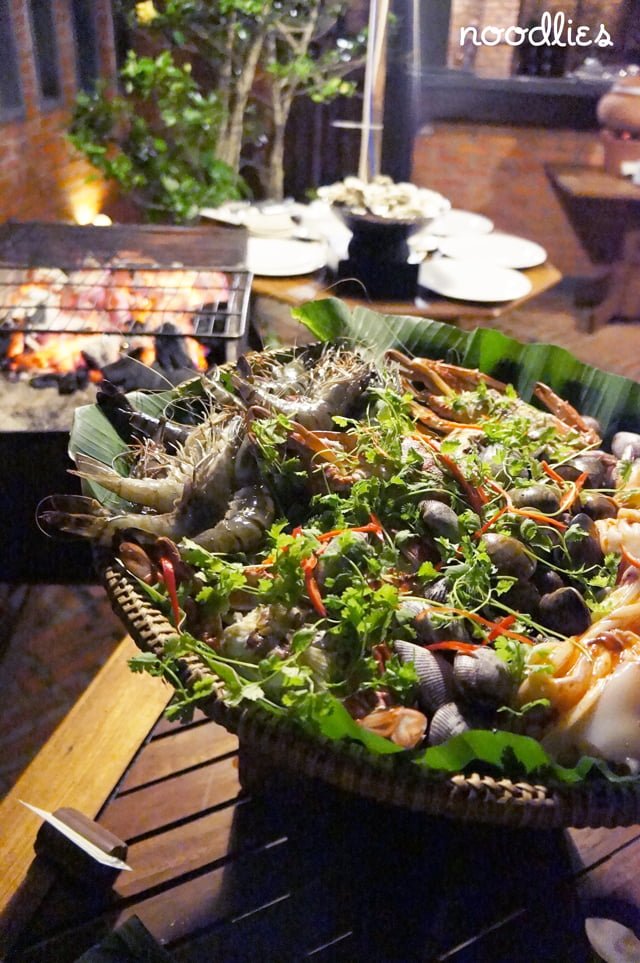 Sylive is a charming, warm and gracious host. A few hours (and several white wines later) I retreat to my welcoming bed, ready for rest.
I can't remember a more perfect start to a resort holiday than this flawless welcome at Avani Quy Nhon.
Avani Quy Nhon Resort & Spa
Ghenh Rang, Bai Dai Beach, Quy Nhon
Binh Dinh Province, Vietnam
p: +84 56 3840 132
This restorative, rejuvenating noodlies, Sydney food blog experience is courtesy of the lovely folks at Avani.