Lots of hooks to draw you in, but is the food good enough to bring you back?
The restaurant is on sale! Housemade tofu, $10 dishes, stonepot rice… there are lots of reasons to give this newish eatery a go.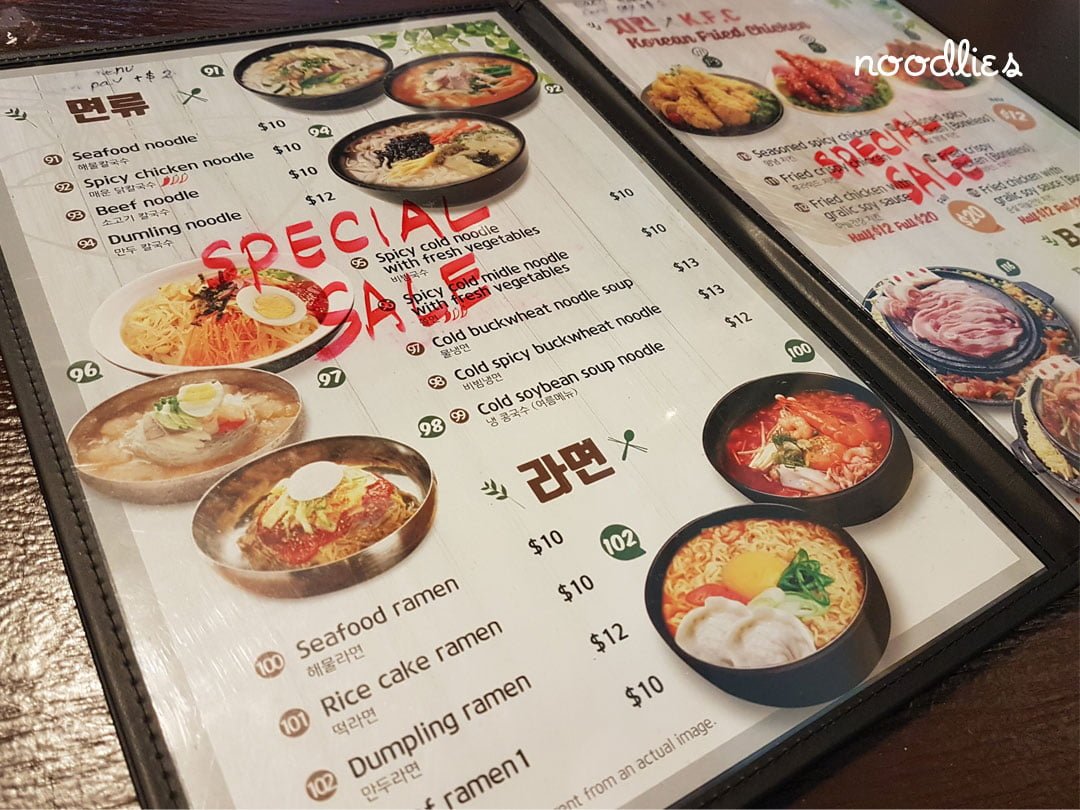 From the outside it's inviting, vibrant food blown up for your pleasure, a "$10" sign attracts the eye of bargain hunters, and inside, every page of the menu screams "SPECIAL SALE".
How could we resist?!
The $10 sale applies to most dishes on the menu if you pay by cash. Without the specials they range between $12-$14, which is bargainous in itself if you want to pay by credit card. The shared KFC plates are on sale too, if that's your thing.
Kim chi soup is our standard order, spicy, sour and piping hot, it takes every meal to the next level. I'm looking forward to this bowl because their tofu is housemade. It's a bubbling hot mess when it lands on the table (as it should). This isn't the poorest execution I've had, but this bowl is missing that kick, possibly because of the lack of pork pieces to flavour. On the plus side, the addition of chrysanthemum leaves is a nice zesty change.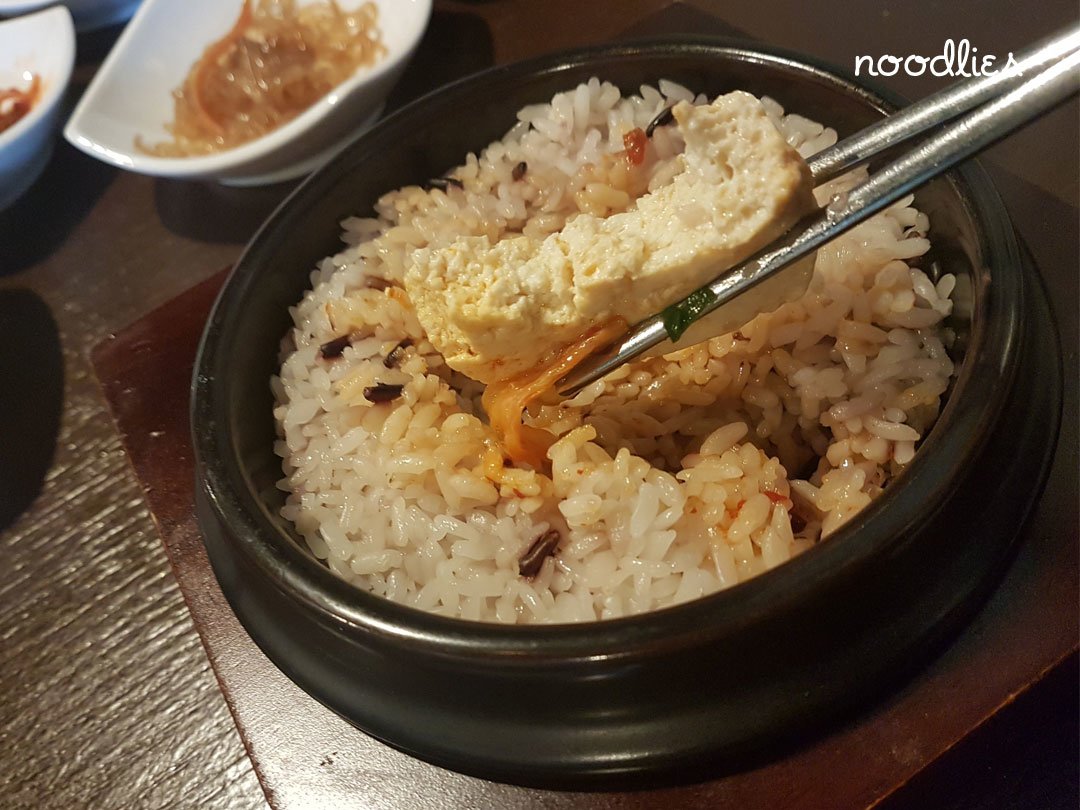 Their tofu is dense and rougher than premade. The extra texture is appreciated, but it's no game changer – maybe you'd notice it more in a seng du boo (which we didn't order). Rice comes in a covered stone bowl (as advertised) which is a nice touch as it keeps rice warm longer.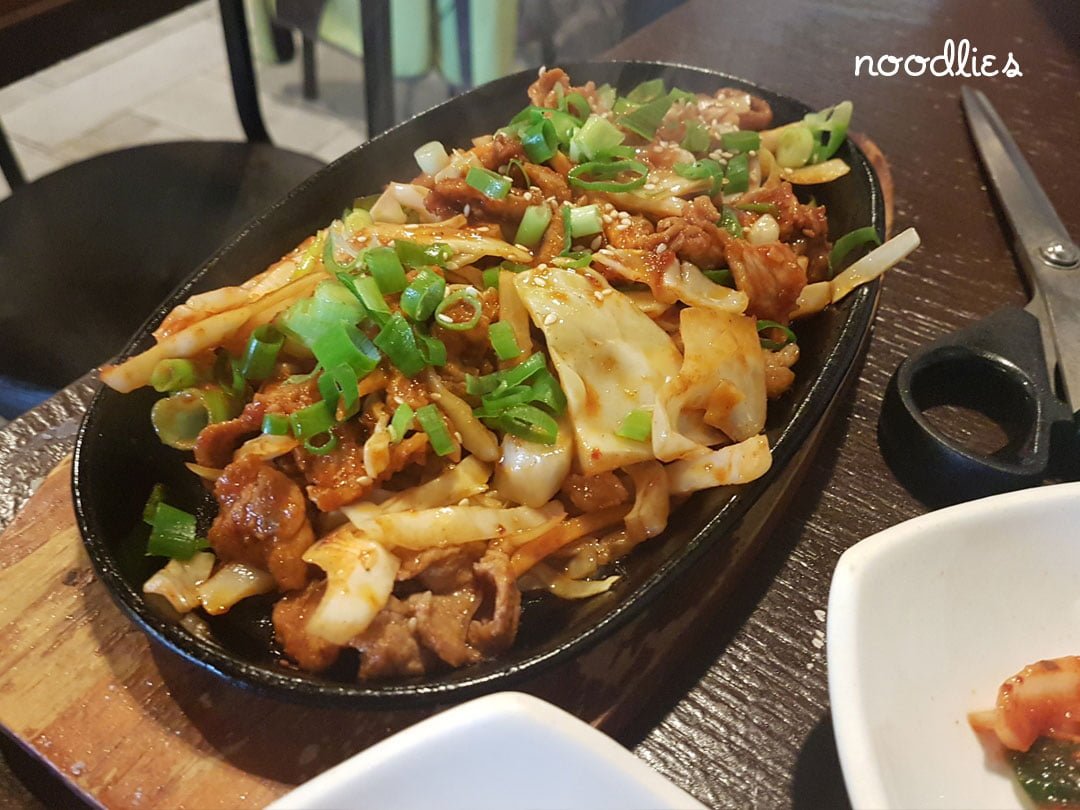 The chilli chicken is great, the gochujang marinade has had time to soak into the meat and leave a light, tasty sauce on the plate. Very easy to wash down with rice. It's the most successful dish of the night. It's 1o bucks as well.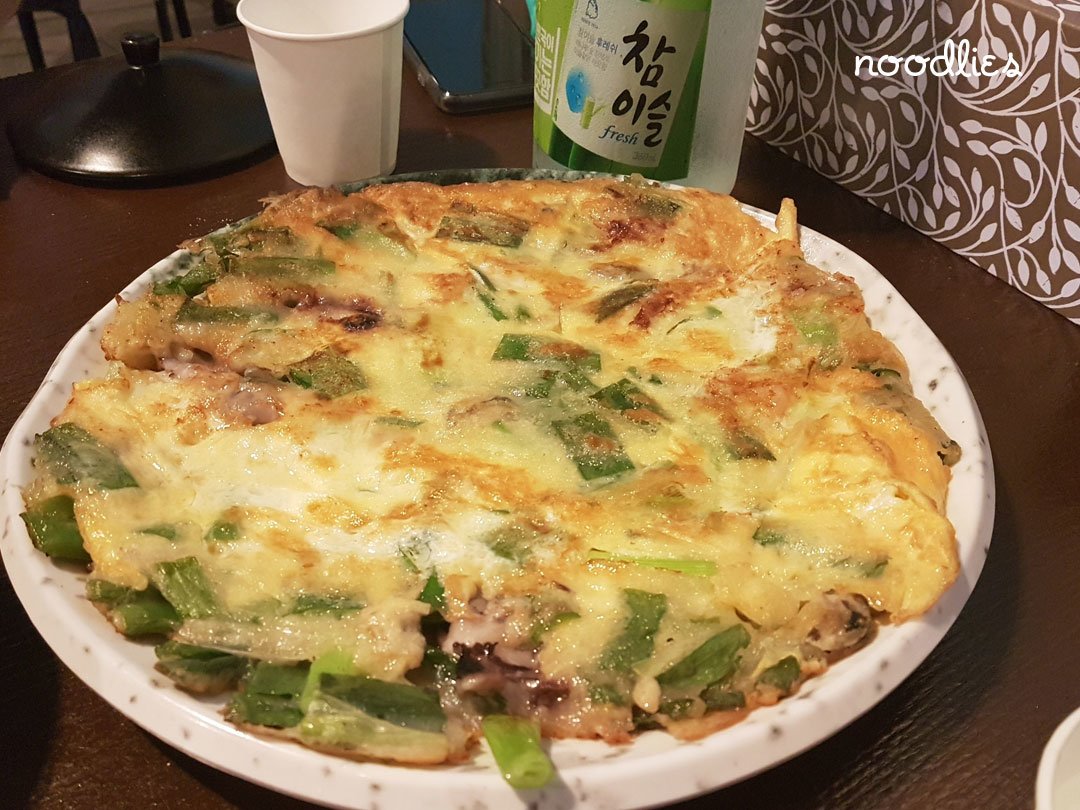 Korean pancake is medium in size, but thick and uncut (chuckles!). This pancake needed another five minutes because it's not totally cooked through, it's soggy, the thick cut shallot pieces are still on the raw side.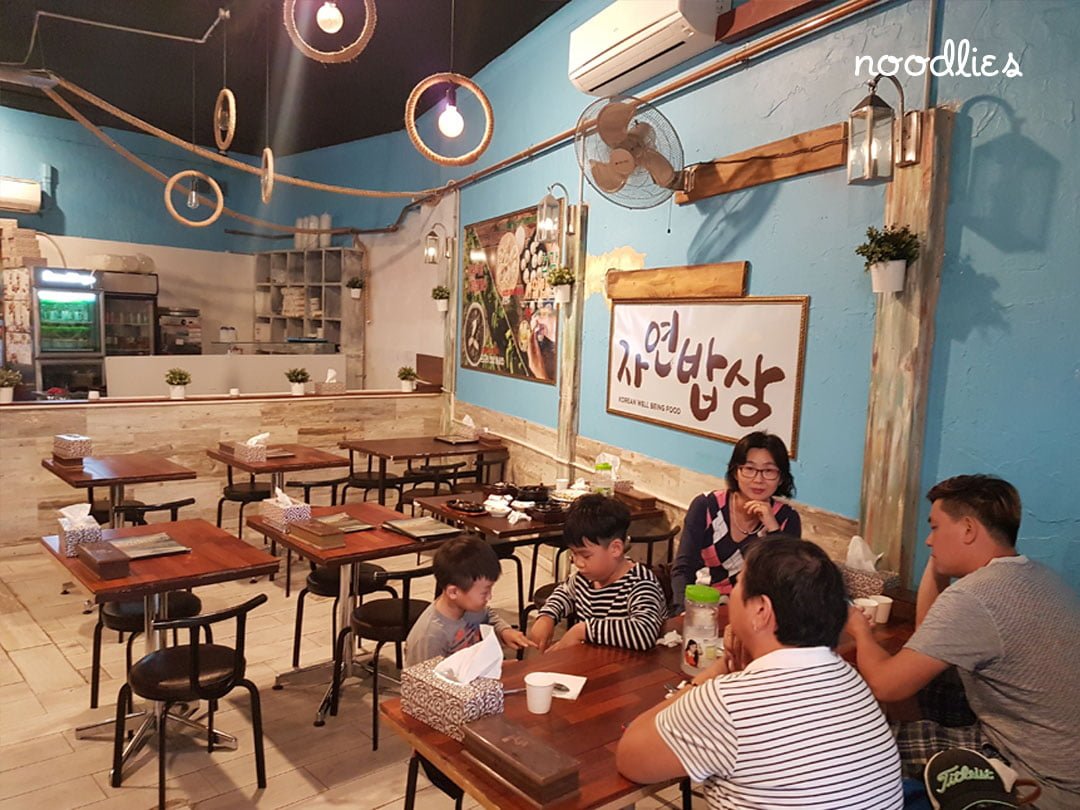 In the end it's a case of you get what you pay for. Sure, it's not the best Korean we've had (by a long stretch), but it's not the worst (along by a long stretch). The prices are pretty reasonable, service prompt and environment spacious and comfortable. There are short comings on the taste front, but we didn't leave feeling like we were robbed.
Cheongdam Korean
30 Joseph St, Lidcombe, NSW
(02) 9649 5455.