Strange name, nice view.
M Social sounds like it's trying too hard, but the offer's not bad.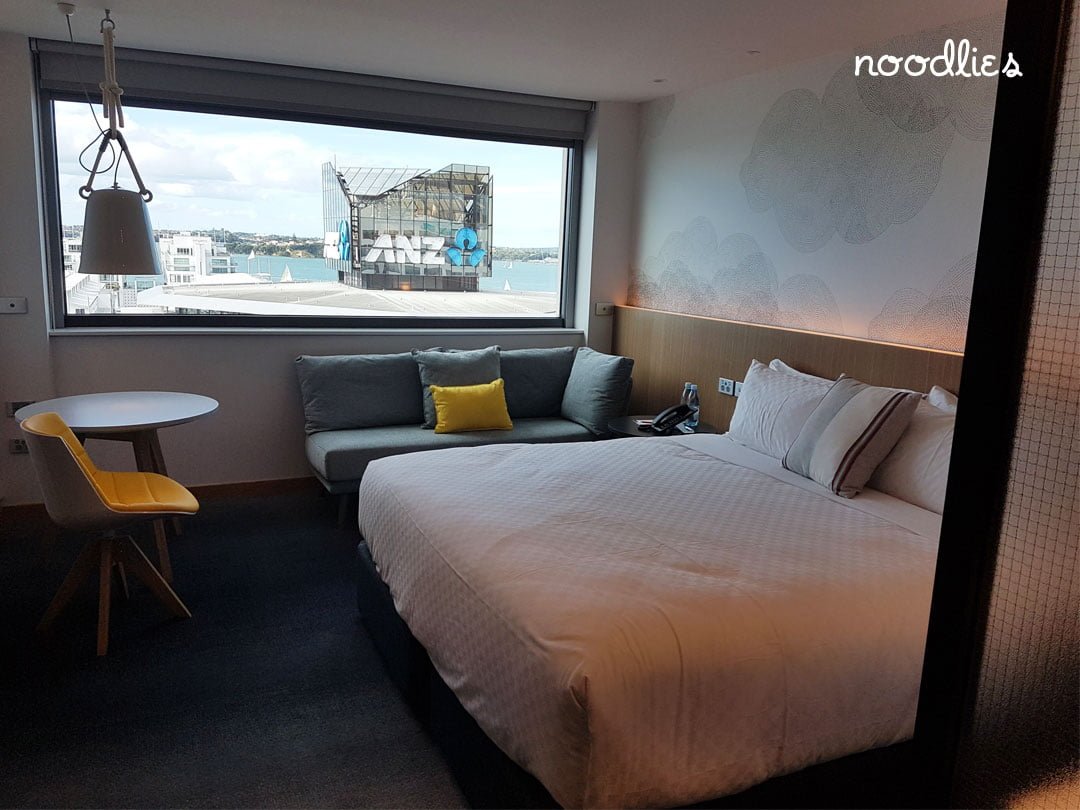 Let's preface this. It's a business trip so work paid for the accommodation and the hotel upgraded me to the top floor, harbour view room. And, they didn't blink at my request for noon checkout. So I'm already in a good mood.
It's easy to live with that sweeping view; blue sky, blue ocean tends to leave you feeling generous. You'd have to be a scrooge to complain.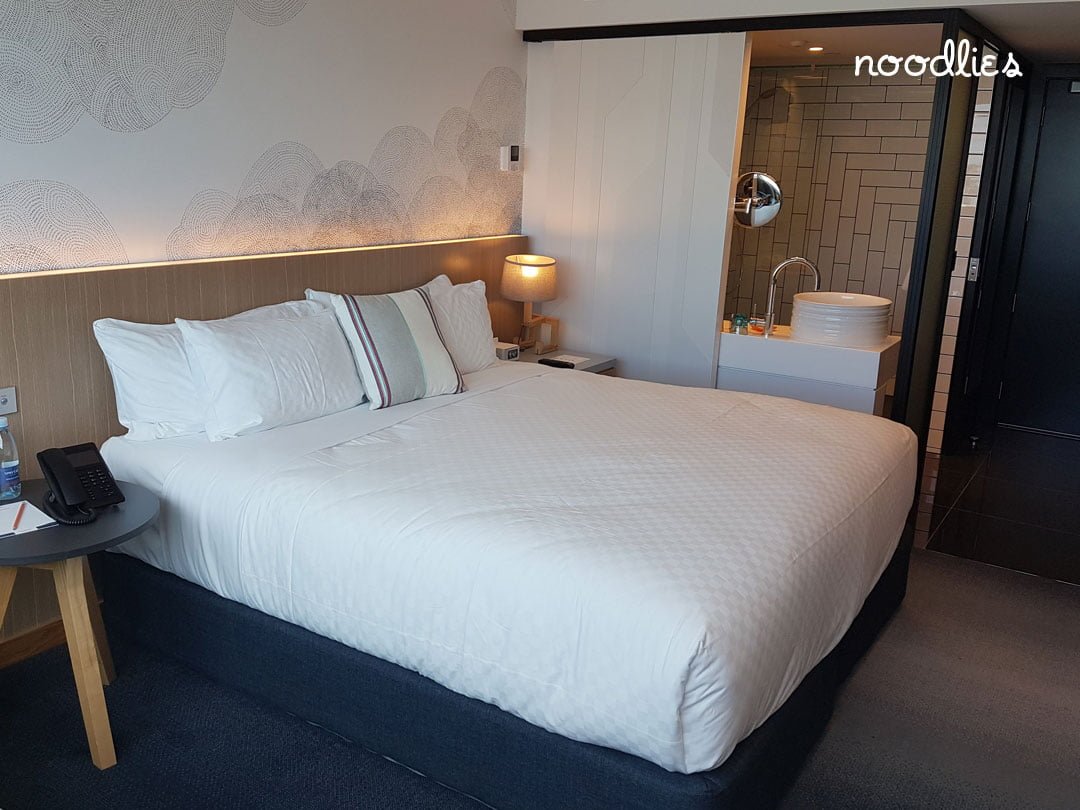 M Social is part of the Millennium Hotels and Resort Group: "We seamlessly blend Asian hospitality with western comfort". The comfort is there, lovely big bed and fluffy pillows, air-cond that goes ultra hot or cold and service that's very friendly, almost over-friendly, the greeting at the reception was in-your-face, like I'd just entered a Japanese restaurant.
Asian hospitality in room size too. It's on the smaller size, once you've seen the two photos above, you've pretty much seen the room. There is a compact entry area with room for luggage, wardrobe, fridge and safe, but that's about it. It's perfect for business, but you'd be bumping into your partner if it's a couple's stay. No bath, but the shower area is on the generous side.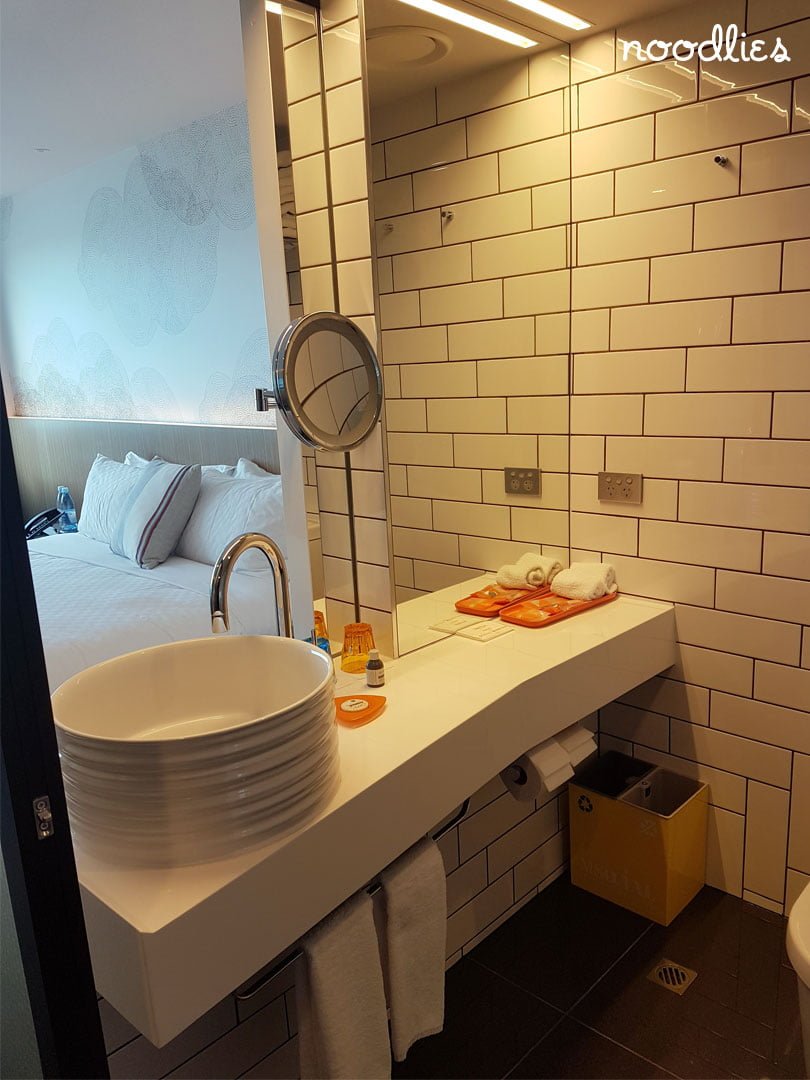 The layout tries to maximise room, the wall between the bathroom and bedroom slides open to help the space feel larger. Of course, you can close for privacy. It's a very Asian arrangement you might expect to find in Hong Kong or Singapore. Co-incidentally, there's an M Social in Singapore.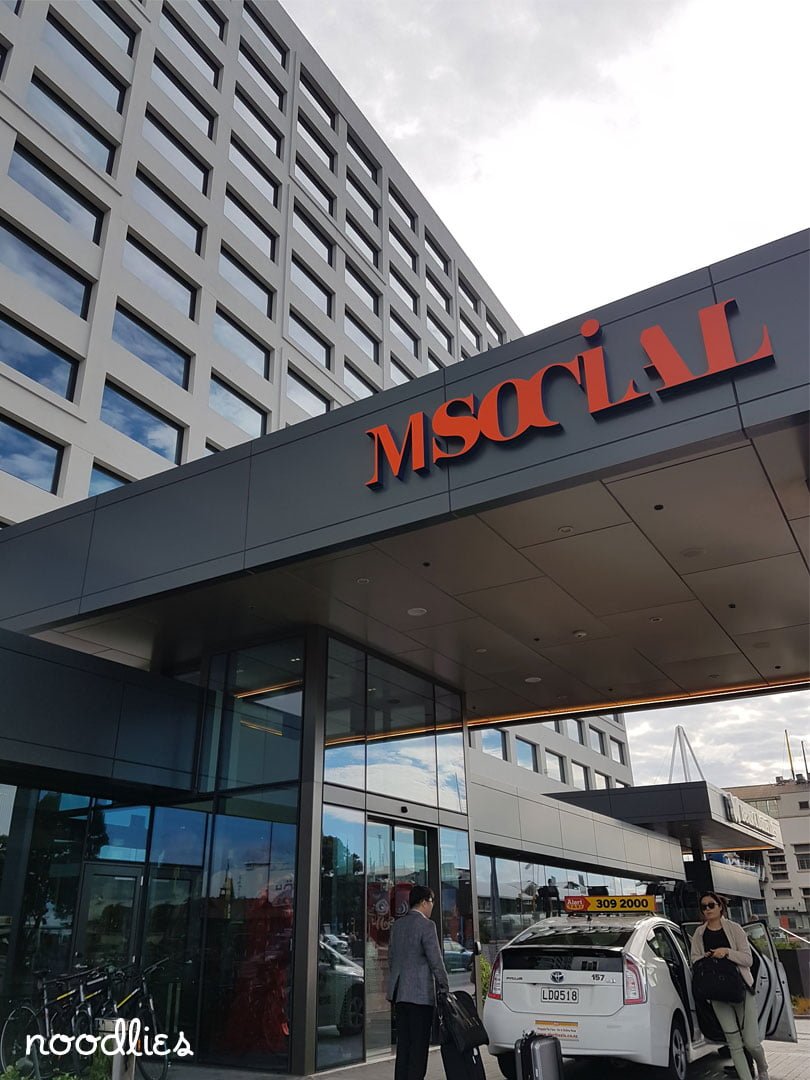 The exterior is clean to the point of being bland. A complete contrast to the lobby area, where it's hip to the point of being busy. There's a lot going on, here.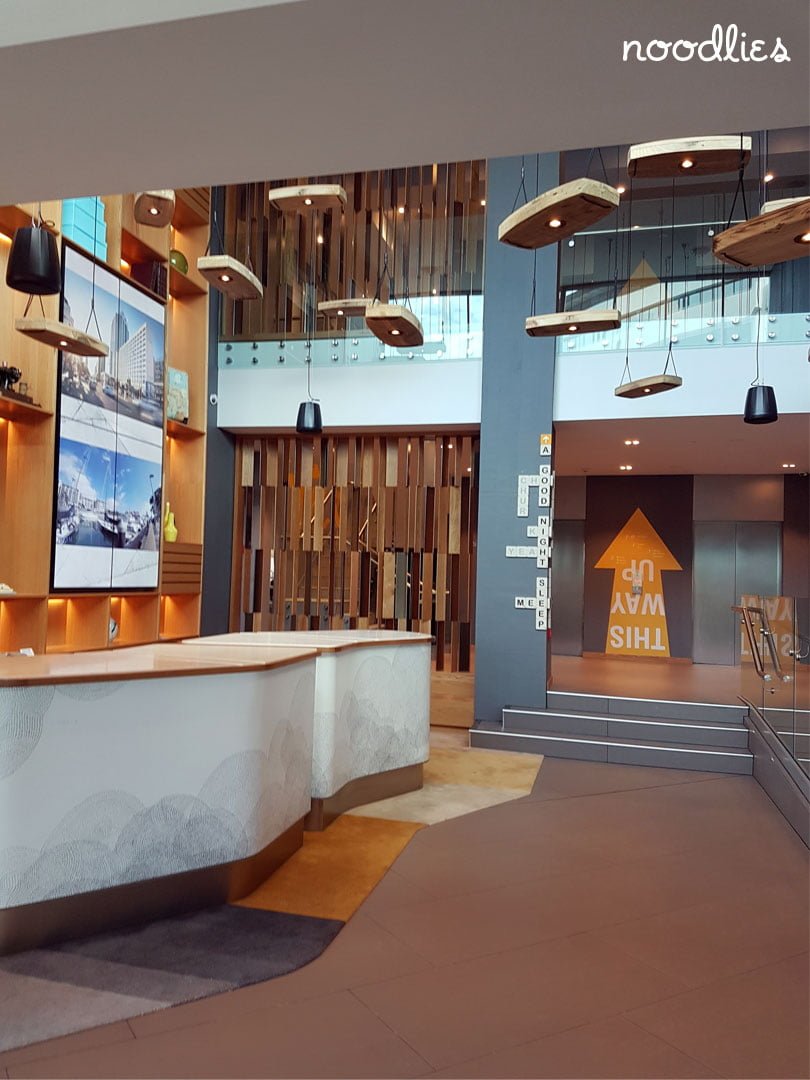 What's hard to complain about is their Big Breakfast from Beast and Butterflies restaurant. Sure you can go the continental with cold pastries, fruit, juices, toast and bain marie sunny side up egg, bacon etc.
I always feel cheated after a continental, it's dumb down, bland, lazy food to efficiently cater for the masses. The Big Breakfast here, eggs cooked your way, pork & fennel sausage, bacon, mushrooms, tomatoes, sourdough, is something else. It looks and tastes like it was made just for you – mushroom and spices gives it a fresh from the farm flavour that's so pleasurable when in downtown Auckland.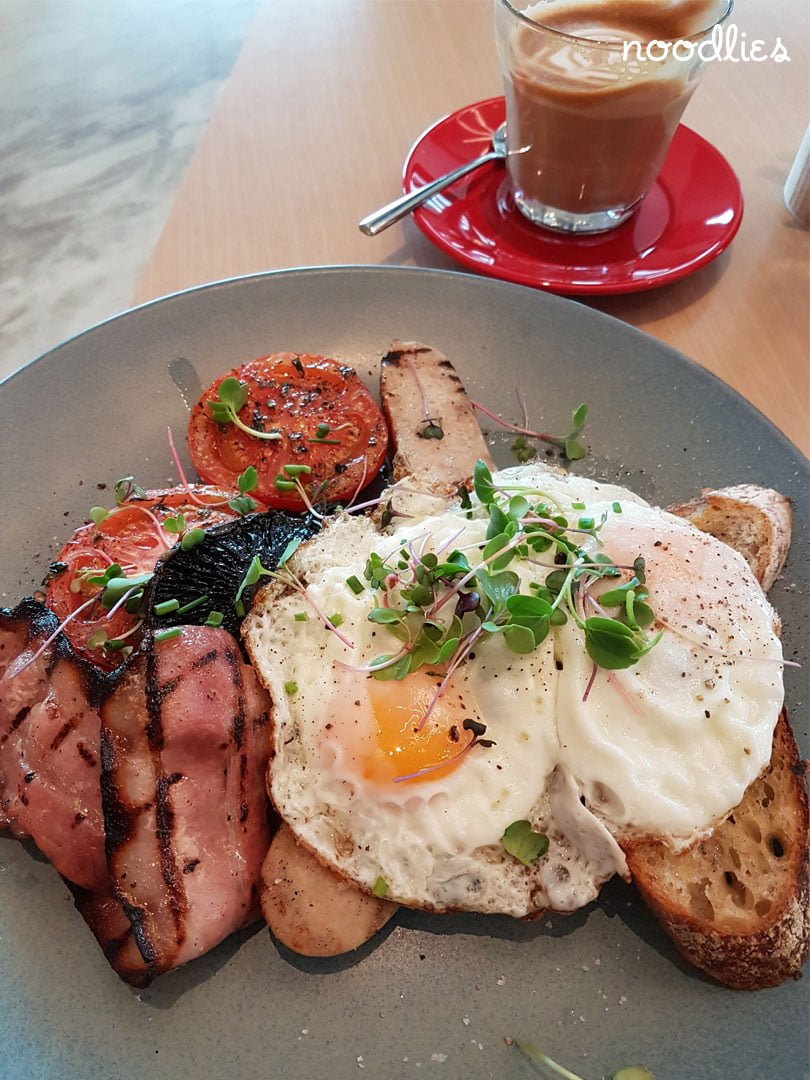 M Social Auckland
196 – 200 Quay Street, Auckland 1010, New Zealand.
Phone: +64 9 377 0349