Why do we make the monthly pilgrimage to Swagath?
We all know to hit Harris Park, Seven Hills and Liverpool for great Indian food and groceries. Arguably Wentworthville was one of the first major Indian hubs. Noodlies, Sydney food makes a monthly pilgrimage to Station street for an Indian fix.
Noodlies reckons you you can't really go wrong on Station street. We're loyal to Swagath because of their tandoori chicken. We discovered this eatery while on one of our trips to Udaya Indian Supermarket.
It was the pile of red chicken pieces stacked high in the window that made us stop. It's an unusual red that's typical of Indian food – the colour is closer to Uluru earth. The outer skin buzzes with flavour and inside it's really well cooked; the flesh is paper white in colour yet still moist and tender. We try to avoid munching on raw onions, but on the occasions we get some by mistake, it lifts the taste even more – just don't go on a date afterwards.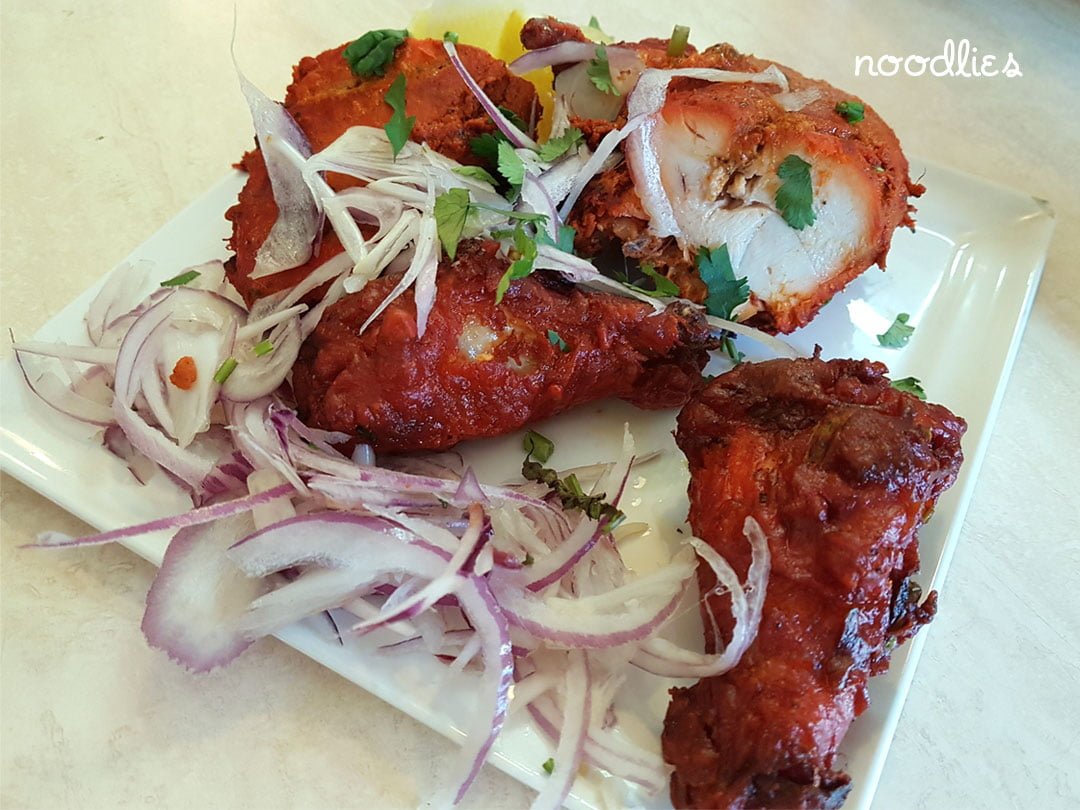 Speaking of unnatural red, Walter's favourite is another Indian classic – butter chicken. It looks deceptively simple to make, though I've had plenty of stomach-turning, one dimensional butter chicken takeaways. Here, the hue is so bright, it's like someone's gone wild with an Instagram filter. The cream and yogurt ensures the texture is thick and creamy. This dish is super sweet and utterly moreish.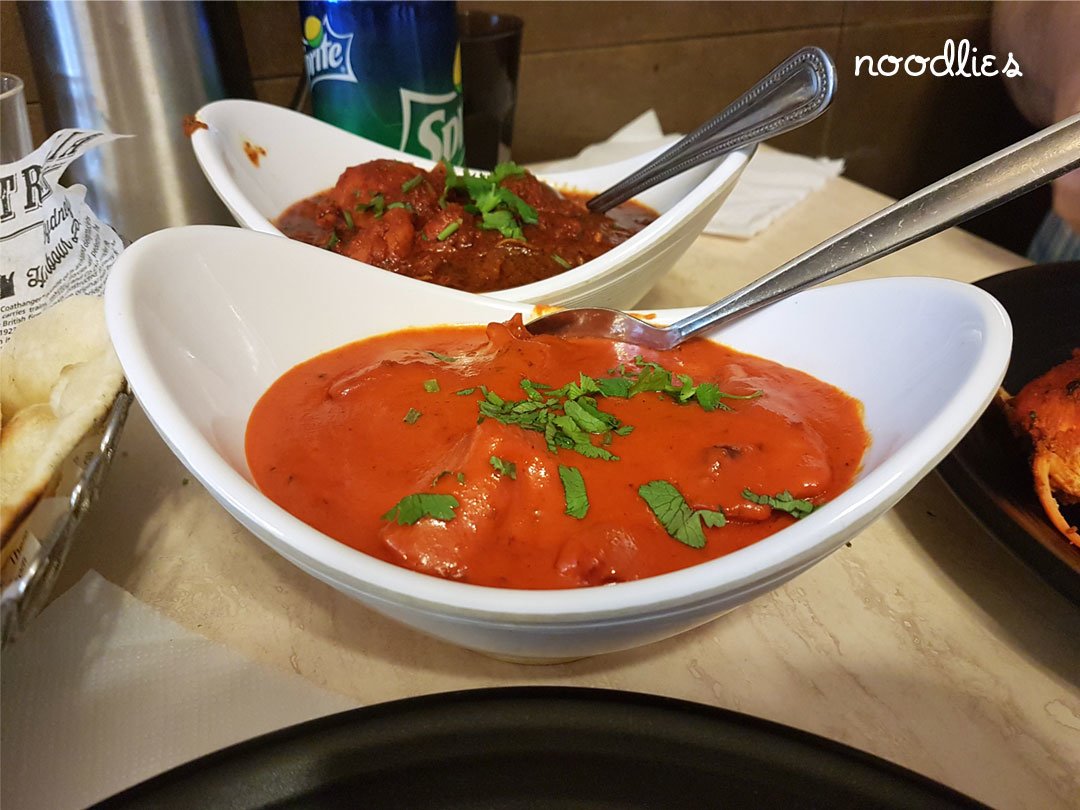 Me? I'm a sucker for another classic, chicken vindaloo. Seriously, what's not to like?! When you mix aromatic spices in a curry like ginger, cumin, mustard seed, cinnamon, cloves, turmeric, paprika and more – you're bound to create layers of complex flavours. It's spicy here, though you won't notice until the second mouthful. Be warned, the heat rises quickly.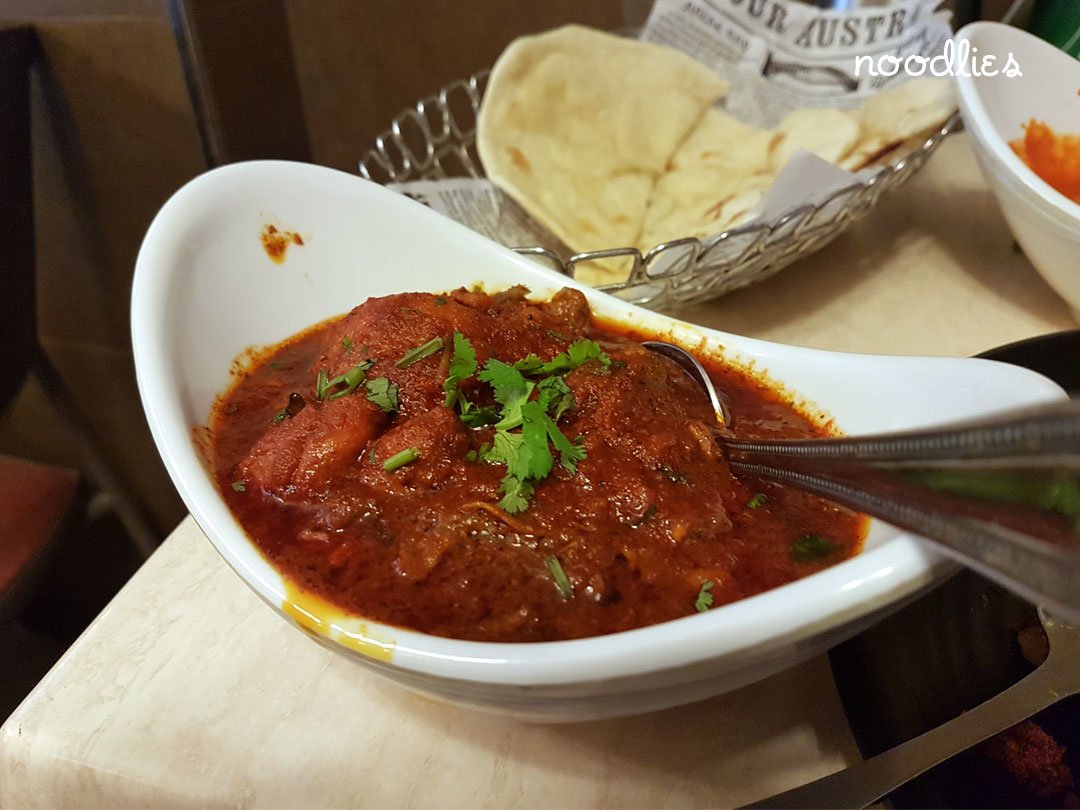 It all goes pretty well with either naan or thin grains basmati rice. But why compromise? We order both. The naan is buttery and is the perfect complement for rich, full flavoured food.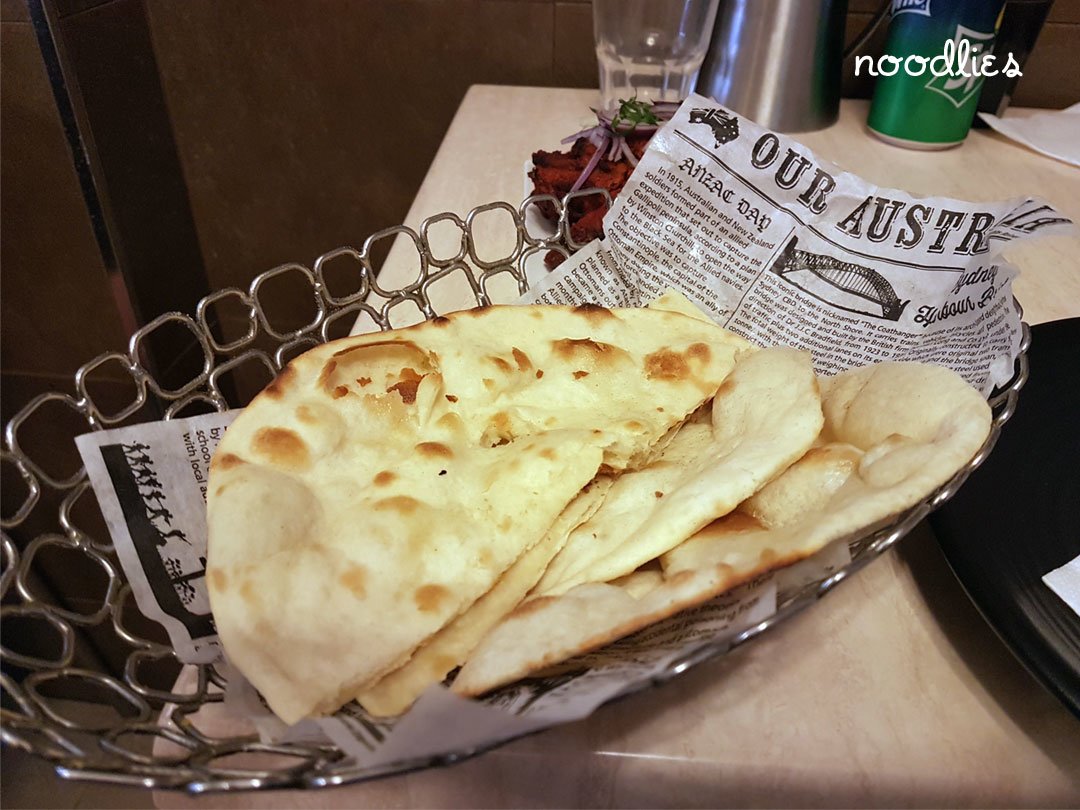 Stop by the window. Tandoori chicken might be the intro, but there are lots to like once you're inside. Swagath has all your Indian favs; biryani, samosa, chilli paneer, dosa, tikka masala, rogan josh and much, much more.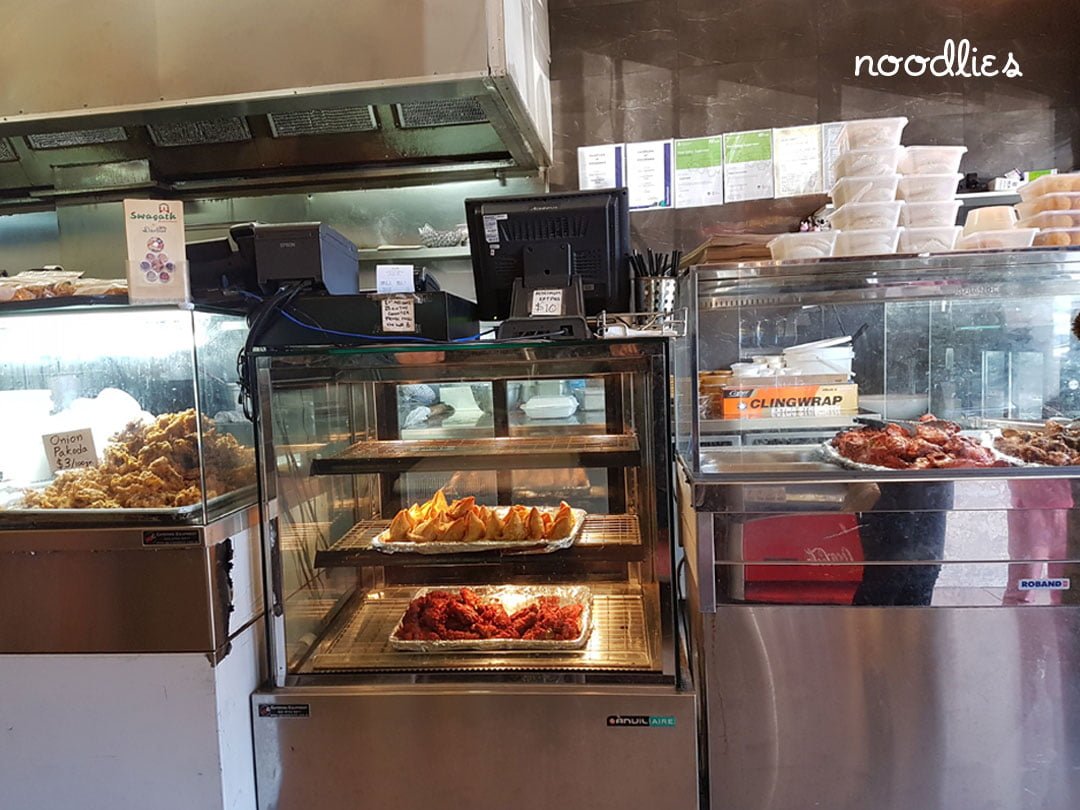 Swagath has a tiny frontage so it's easy to miss. Look for the bright yellow and distinctive green signage. Inside it's narrow with around eight tables. Most of their trade are in takeaway. We've always been able to get a table (admittedly, there's just two of us) even during the weekend lunch rush. We haven't been for dinner but have been told they're open until 10pm.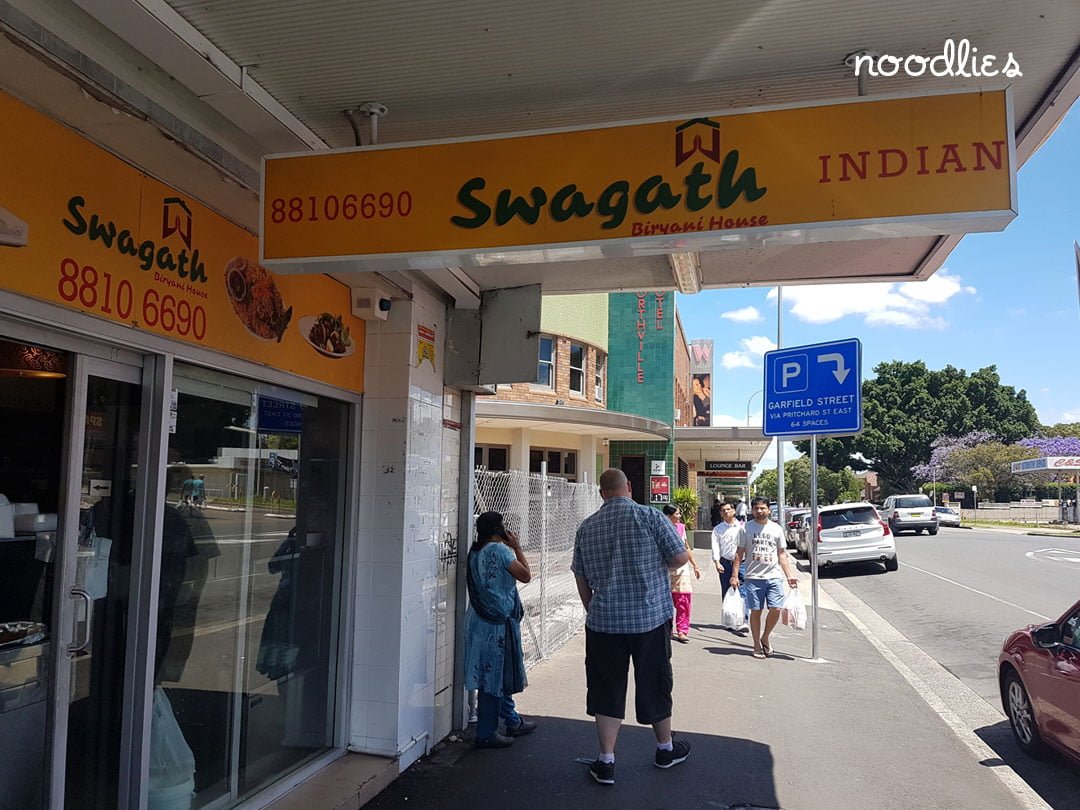 Swagath Biryani House
46 Station Street, Wentworthville, NSW
Ph: 02 8810 6690