Exciting eats in the culturally diverse west… even if you've never heard of it.
Chinese, Thai, Vietnamese, Lebanese, Korean are some of the eateries you'll find in force around the CBD. But that's just scratching the surface, the west and south-west are home to exciting food from many other cultures that are perfect for a culinary adventure.
Merrylands is a suburb that's apparently a mystery for many Sydneysiders, including Sydney Morning Herald columnist, Elizabeth Farrelly. Her bio is intimidating, a PhD in architecture and several international writing awards, she's also a former Sydney City Councilor. Regrettably, even one so eminent had no idea where Merrylands, a suburb with a population of 26,658, is located.
Merrylands (where?)
In a blog post rant which included an alleged delivery truck driver running a red light in the city, Farrelly noted that it came from Merrylands, or as she puts it, "Merrylands (where?)". That post was written just over 2 years ago (August 2012).
But noodlies, Sydney food blog thinks, if you can get pass the snobbishness, there's lots to see and great eating to be had in the west. These suburb are teeming with migrants, refugees and asylum seekers; the people and causes championed by vocal inner city opinion leaders.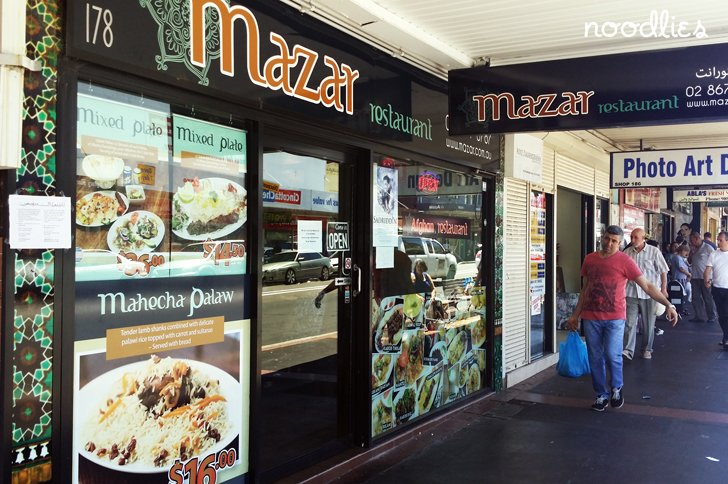 Less than two years old, Mazar is an eatery that serves food from Afghanistan. Located on Merrylands (where?) road in Merrylands (where?), it's one of the newer Afghan restaurants in the area. It's an attractive looking restaurant with large picture menu to help demystify Afghan food. You'll be glad to know it's air conditioned, which is a godsend in summer (it gets hotter in the west, we don't get the cooling sea breeze, fyi).
Afghan food is naturally based on their main crops, so rice and wheat feature prominently. You won't find too many fresh vegetables but a lot of dairy products including milk and yogurt.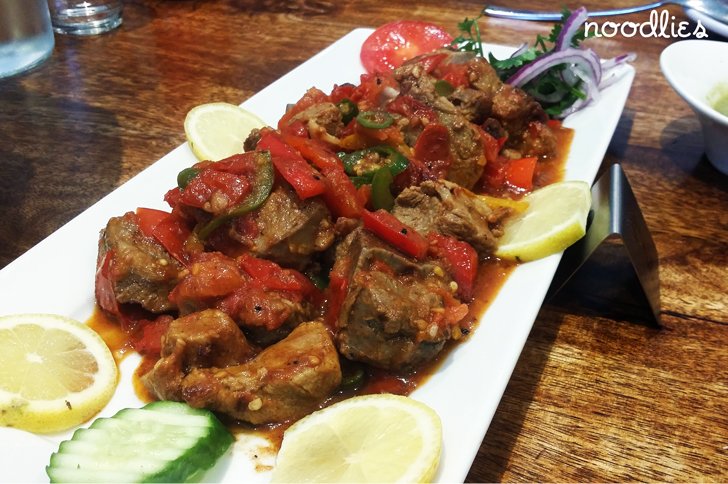 Karahi gosfand (above) is worth the cycle ride from the city. An attractive and colourful dish, it's sauteed boney lamb pieces with tomatoes, garlic, fresh chilli and topped with coriander. Despite the chilli, it's a rather mild dish and relatively simply spiced. But that doesn't mean it's tasteless, lots of clean flavour and garlic to savour thanks to the light spice touch. The gravy is perfect for dipping flat naan bread that comes with it.
Burani badjan is another dish that slides easily down the throat; seared eggplant with capsicum, tomato, garlic, topped with yogurt and sprinkled with mint and fresh coriander. It's less showy but has plenty of interesting combination of textures and tastes to keep your taste buds happy.
Of course there's a range of rice dishes including palaw rice as well as kebabs. Ferni, described as sweet milk custard topped with pistachios, almonds and cream, sounds attractive, but it's lunch and we couldn't fit another thing in.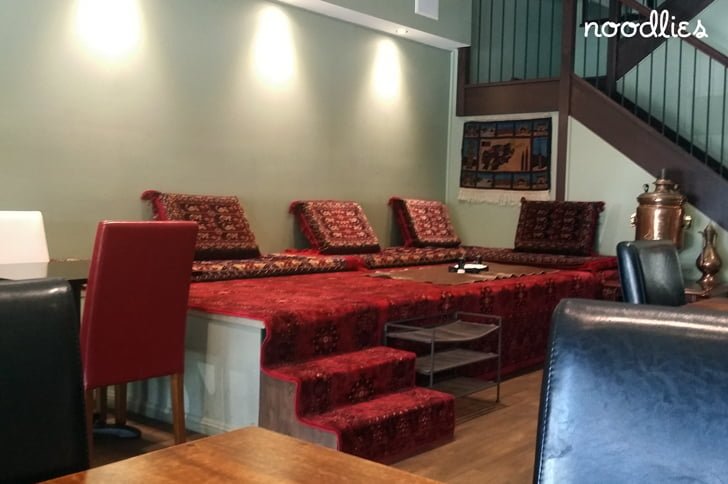 Mazar is clean, bright and mercifully cool inside. Downstairs there are around 10 tables and a rather ostentatiously raised floor dining area. There are more seats on the second floor, which is opened on weekends or for group bookings.
Come. Eat. Merrylands (where?) and its people are diverse, interesting and worth getting to know.
Mazar
178 Merrylands Rd, Merrylands
(02) 8677 8787