The ever-growing popularity of Cabramatta restaurants and the closure of the BKK supermarket have had an impact on the BKK Centre food court.  Once upon a time there were many more choices, now there are a couple of dessert places, a vegetarian buns place and Papaya Kitchen, a Thai-Laos eatery that has been there pretty much since the beginning.
Papaya Kitchen is pretty much the most popular eatery in the food court and gets much of its business from Thai, Laos and Chinese clientele.
I pretty much judge the quality of Thai-Laos eatery by its som tum.  Here, it's served the way I like it: the papaya is fresh and crispy, sauce is a tad pungent and served with cabbage – avoid any place that replaces it with lettuce.  It's really spicy hot, but you can ask for mild or medium when you order.  The som tum is just too sweet for me, but it's still delicious.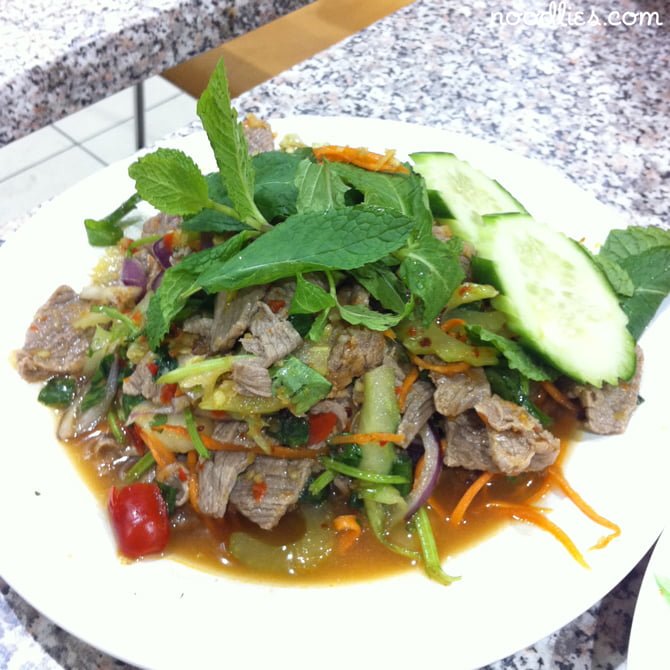 The tok tok (thai beef salad) is perfect, not too wet and not too dry. It's a salad so fresh ingredients are essential, the mint and cucumber slices are as fresh as you can get.  Sweet, sour, chilli and crispy such wonderful flavours, textures, tastes.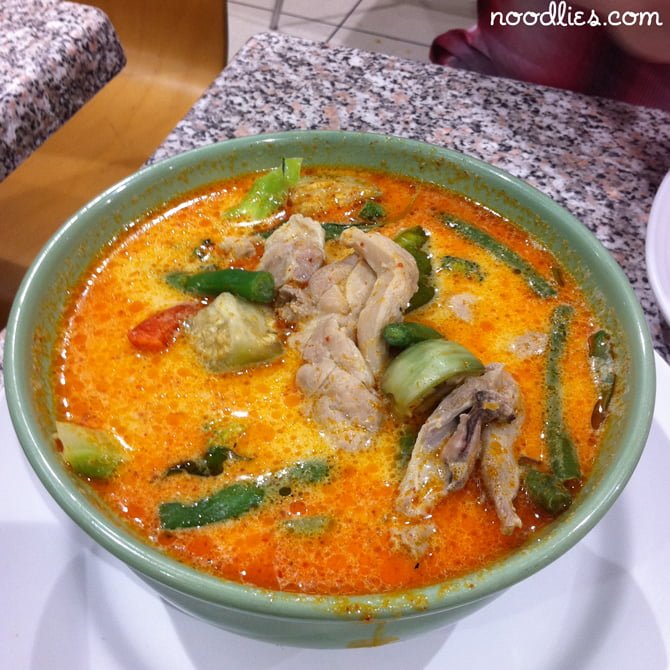 The red curry looks stunning, the red colour just makes me instantly hungry and the little Asian egg plants are my favs.  Unfortunately, it hasn't been cooked long enough for the curry flavour to go through the chicken, egg plant and other ingredients, leaving the dish tasting a little plain.
Overall, Papaya is worth a visit, especially if you're looking for a break from the Vietnamese restaurants in Cabramatta.
Papaya Kitchen
BKK International Food Court
53 Park Road, Cabramatta NSW 2166
(02) 9728 3181