Oh so messy, but oh so good.
Phu Quoc Cabramatta is relatively unknown, being off the John street tourist beat. But don't be fooled, this Vietnamese restaurant is super popular with locals.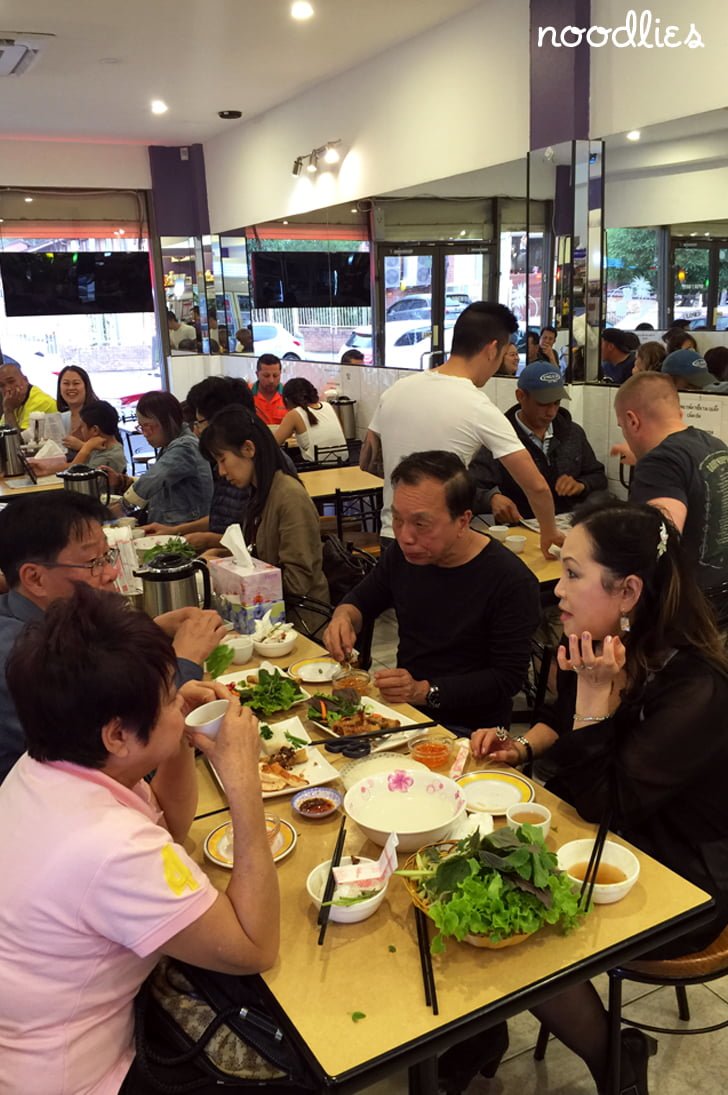 We all love the tactile nature of Vietnamese food; spring rolls or freshly grilled meats for you to roll up with fresh mints in rice paper then dipped into chilli fish sauce.
So fresh, so personal, so immediate and, um.. so messy.
Roll yourself is hugely popular at Phu Quoc, but that's just the beginning.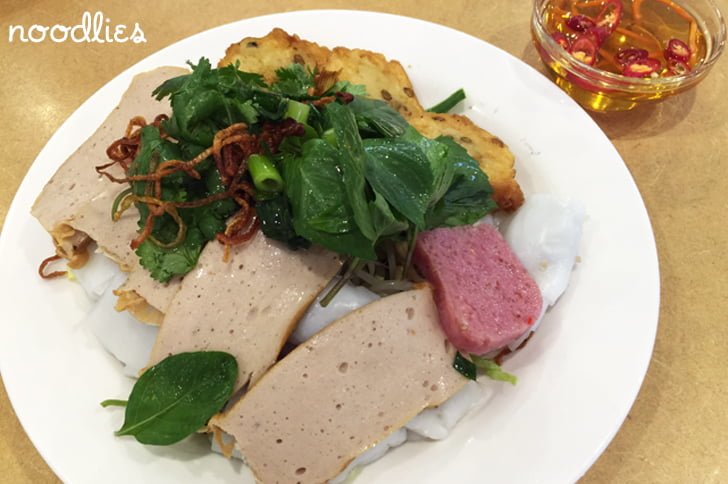 Banh cuon is a classic Vietnamese street food dish that's hard to find in Sydney. The delicate rice rolls are hard and time consuming enough to make without having to worry about making the mince pork filling (see below). In Vietnam the rice rolls are steamed flat on a large flat surface and lifted with a long chopstick, then covered in filling before being rolled into long flat fingers.
The rice rolls are so thin it's translucent, giving you a preview of the mince and mushroom deliciousness waiting inside. The banh cuon, which means rolled cakes, are served with cha lua (pork devon), red nem chua (spicy fermented pork) and lots of bean sprouts and Vietnamese mints. Sometimes it also comes with banh cong (fried mung bean prawn cake). It all very colourful and it all gets drenched in chilli fish sauce.
In Australia, the cumbersome process is too much for most eateries and they offer instead banh uot – everything is the same except they used pre-made thick rice noodles which doesn't come with filling. These are great too, often more filling, but they're just not the same as classic banh cuon.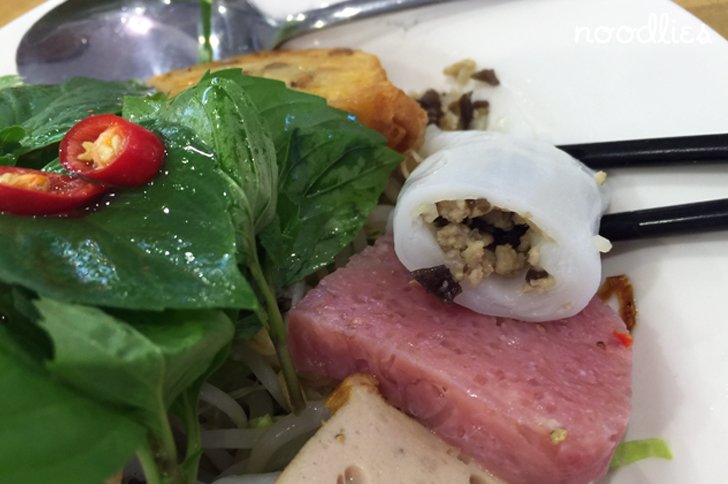 Full marks to Phu Quoc for putting banh cuon on the menu, but sadly the rice rolls are too thick (above), there's no delicateness, to alluring transparency to these rolls. Which is a shame because everything else is just how it should be, including a wickedly rich chilli fish sauce. It's still a great plate, just not perfect.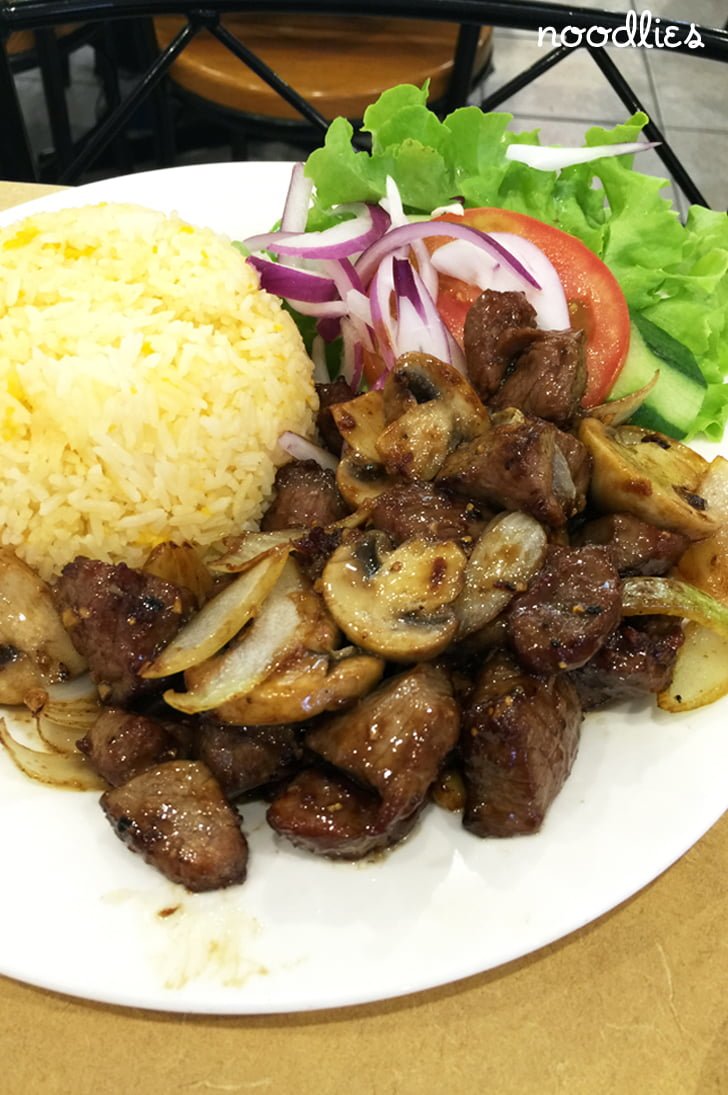 All the dishes on the menu, and it's a long extensive list, are authentic Vietnamese favourites. Bo luc lac (shaken beef) is completely accessible. I mean how can you go wrong? Glistening tender beef marinated with a bucketful of garlic and covered in cracked pepper, ready to be dipped in salt and pepper lemon juice sauce. The golden mung bean rice is a great addition adding extra creaminess.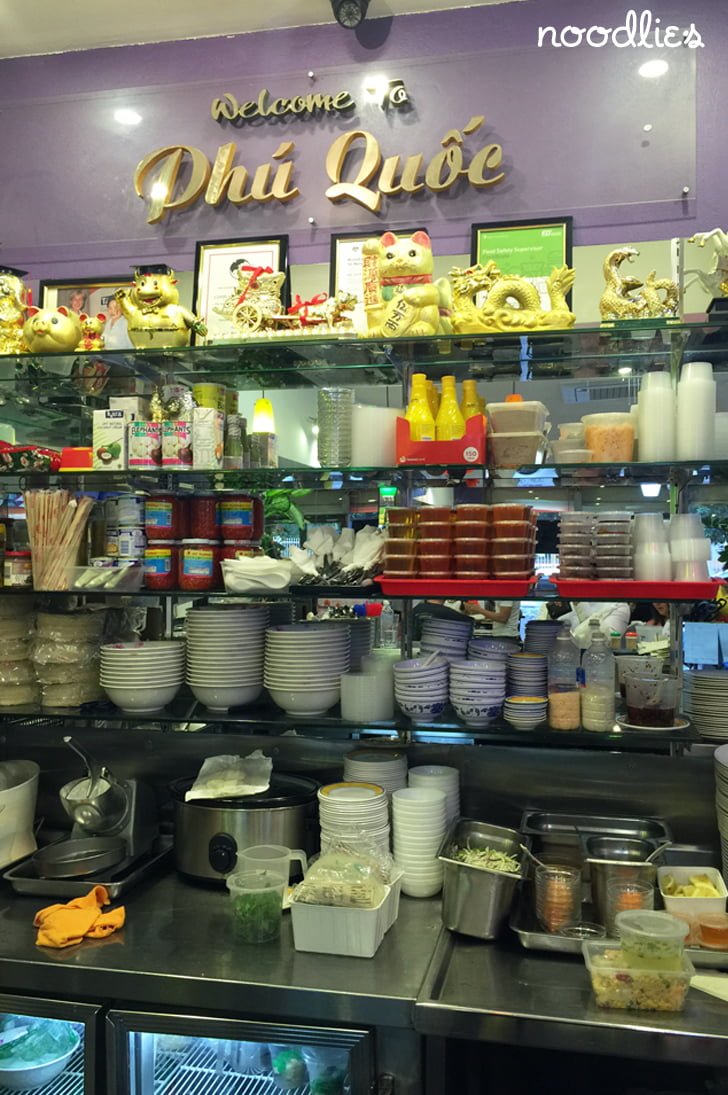 Phu Quoc is a Vietnamese island off the coast of Cambodia and in the Gulf of Thailand. It's known for palm lined golden beaches, vibrant blue ocean and sky.  In Cabramatta, Phu Quoc is a hugely popular eatery that satisfies the ache for messy, tactile, authentic Vietnamese.
Phu Quoc
11/117 John St (entry via Hill St), Cabramatta, NSW
(02) 9724 2188