Hard to say. Easy to swallow.
Yang Guo Fu Ma La Tang is one long name for a food court eatery. Is it worth the long wait? Noodlies, Sydney food blog takes a look.
Hot pot, once a communal affair is taking an increasingly individual tone. First, there was ipot, hygienic, capitalistic hot pot for one and now there's food court hot pot for one.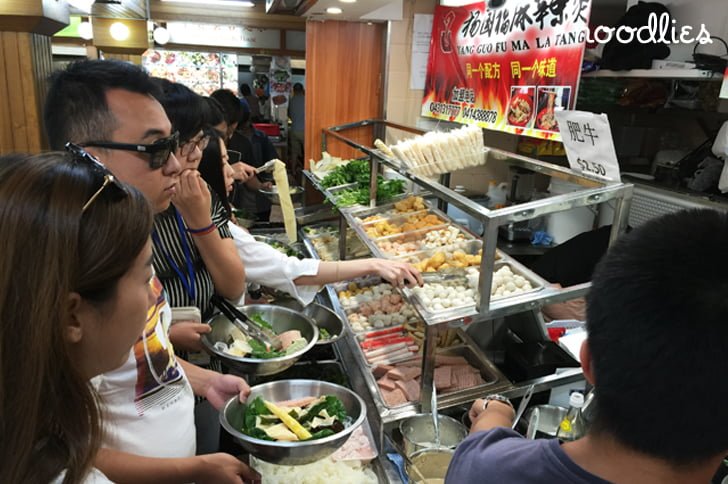 No signage with instructions, a long queue and people shouting numbers in Chinese, plus the competitive bustle of Dixon House food court adds to the confusion around the ordering process. Take a breath, and you'll realise it's all pretty straight forward.
The ingredients for your individual hot pot are stacked in racks. Grab a shiny bowl, a tong and move along the line from left to right.
You're spoilt for choice, vegetables, cabbages, enoki and Chinese mushrooms, tofu, egg and rice noodles, and an endless display of colourful meat and fish balls. Tip: thinly sliced beef pieces are kept under the counter out of sight, just ask for them just before you pay.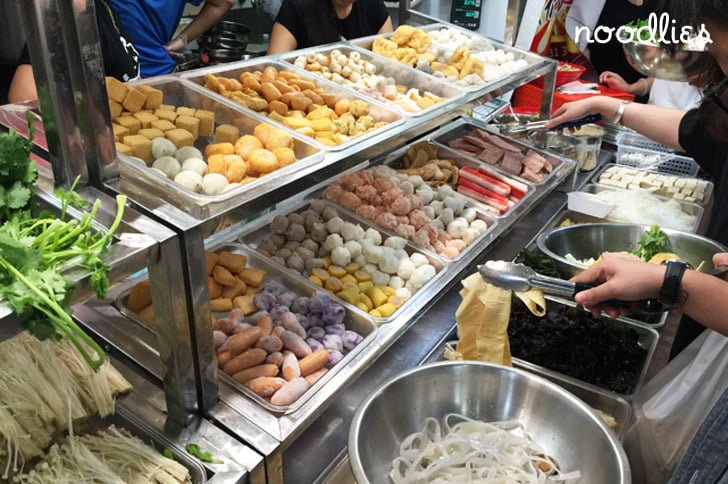 Make sure you're balanced in the ingredients you select, pick lots of greens as they will shrink when boiled, don't miss out on large shoots of bamboo and be sure to grab enough noodles.
Get to the end and you pay by weight. My selection came to $19 (below).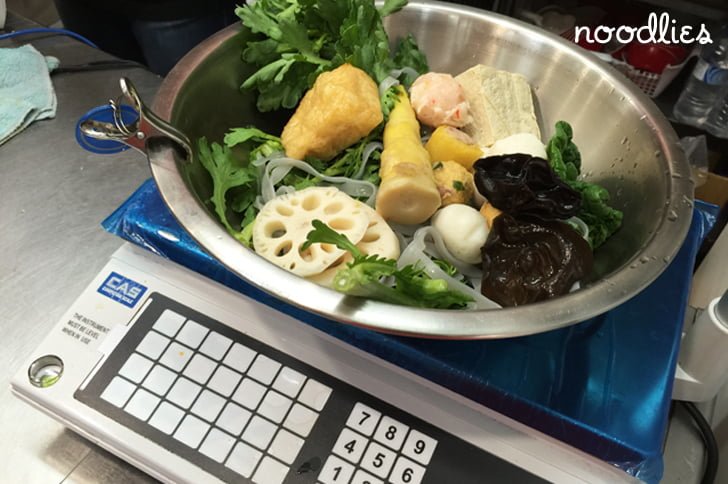 Once you pay you're given a number which matches the number clipped to your bowl. Once it's cooked they'll call your number – most of the time the call is in Mandarin – just hover around to keep top of mind and they might call out your number in English. They did for me, so try your luck.
Before they hand you the bowl, they'll ask if you want sauce. Just say "yes" and you'll be rewarded with six different sauces, which adds a world of flavours to the soup.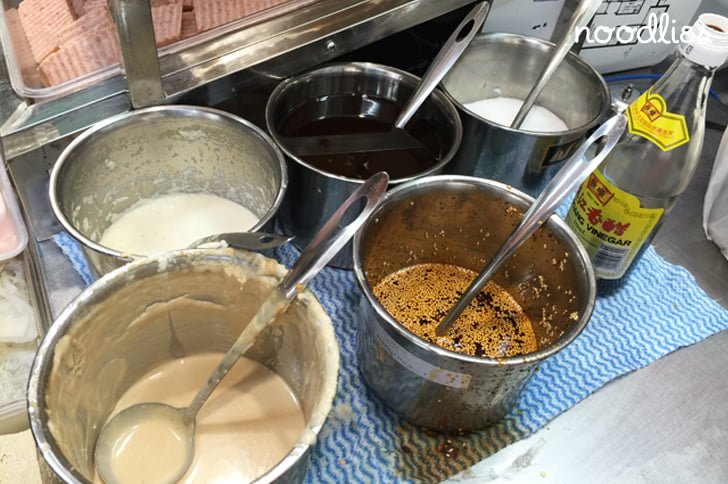 The "before" bowl below.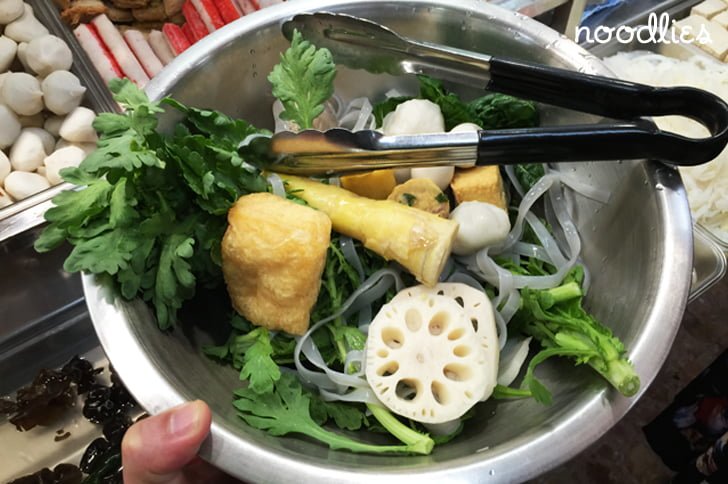 The "after" is a laksa-look bowl with a distinctive chilli Sichuan pepper tang.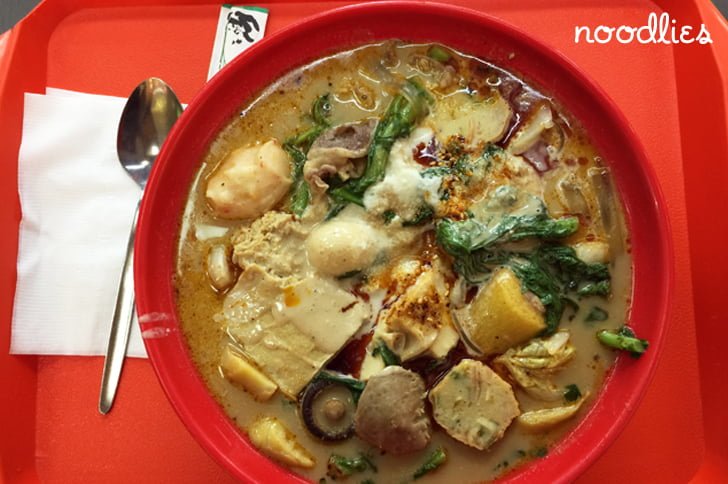 Yang Guo Fu Ma La Tang arrives like a sea breeze on a scorching summer's day, ushering in an invigorating change through Dixon House, the grand dame of Sydney's four food courts.
Yang Guo Fu Ma La Tang
Dixon House Food Court
413-415 Sussex St, Haymarket, Sydney
0431 317 777