Pretty place, pretty staff, pretty food.
It's now above ground and looking hot, but does that translate into a great Korean feed? Noodlies, Sydney food blog wonders…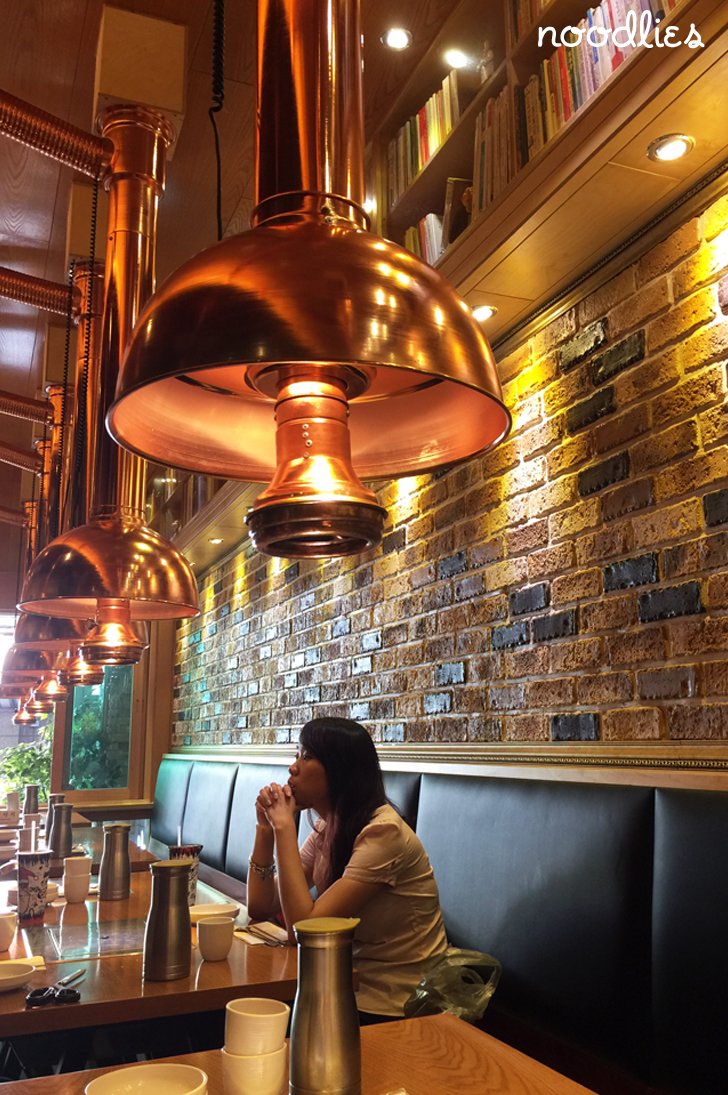 There's no disputing that NaruOne is a popular joint, late night hours earns them a double tick. Their wildly popular and much lauded KFC completes the hat trick.
Noodlies keeps (appropriately) old man hours and today I'm down to eat at 5pm – happily, I can report there's already a few tables of fellow early diners.
There's also no disputing the move above ground and homely decor looks flash; gleaming copper coloured exhaust, exposed brick and high mounted bookshelves – you can tell money and thought has gone into it.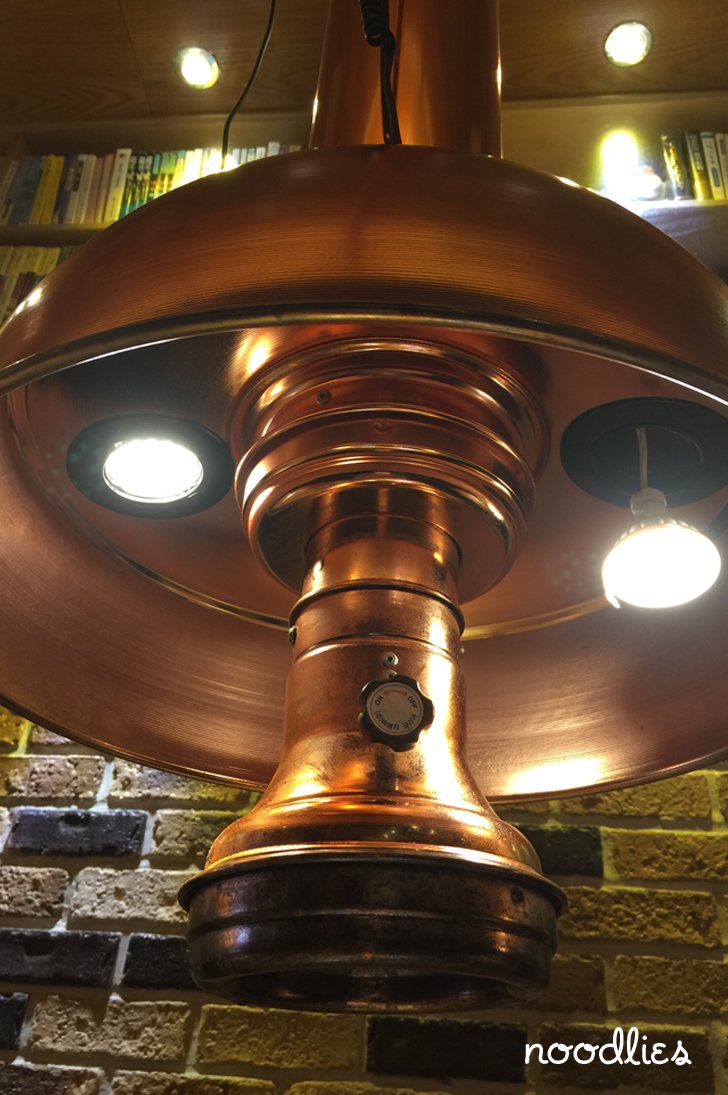 In addition to clearing the air and looking good, the mounted downlights cast an enticing glow over #foodporn pics posted on social media.
Looks aside, the first culinary impression isn't a positive one. Free side dishes is a norm at Korean restaurants, four is standard. At NaruOne, you get three and stingy portions at that. Apart from one missing potato piece, the picture below shows the banchan portion that lands on our table.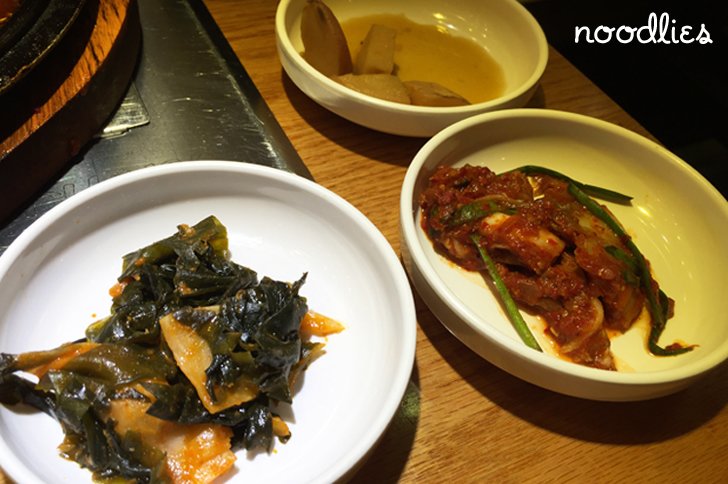 The spicy pork looks divine. Hits the table still bubbling and stays bubbling for a respectable time.
Generous size, sweet looking and sweet to the taste, but that's about it. The dish isn't bad, but sweet sauce is all that you taste.
I wouldn't order again.
A dish I order at everyone Korean restaurant, for benchmarking is kim chi chi ke soup. This dish too, has the NaruOne bedroom eyes. But take her home and next morning will be a fright. The soup is sour, while not necessarily a bad thing in Korean food, sadly today, the vinegar taste overwhelms all without any substance underneath.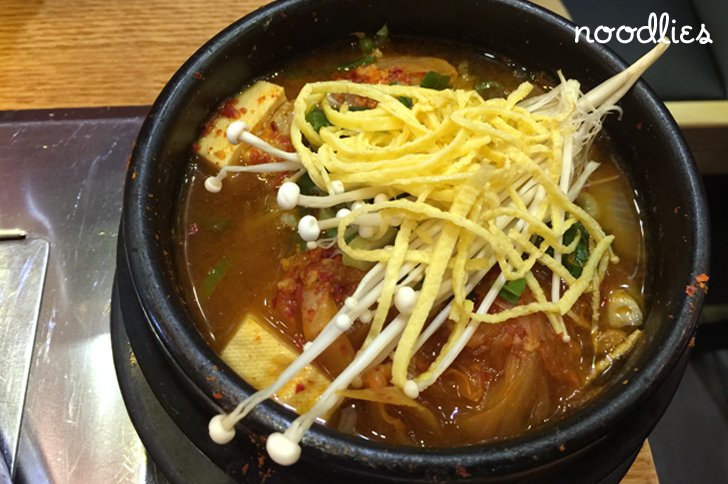 Two dishes, one rice, plus a can of coke burns a $55 hole in my wallet. Not highway robbery, but not great value either.
I'm sure the hype over this wildly popular restaurant hasn't helped. We come with high expectations and wanting to like it. We leave disappointed.
NaruOne Korean Restaurant
373-375 Pitt St, Sydney NSW
(02) 9261 2680