Darley Street Bistro welcomes is a new "friend in hand".
A feast for the eyes and palate. Noodlies, Sydney food blog takes a closer look at the new partnership.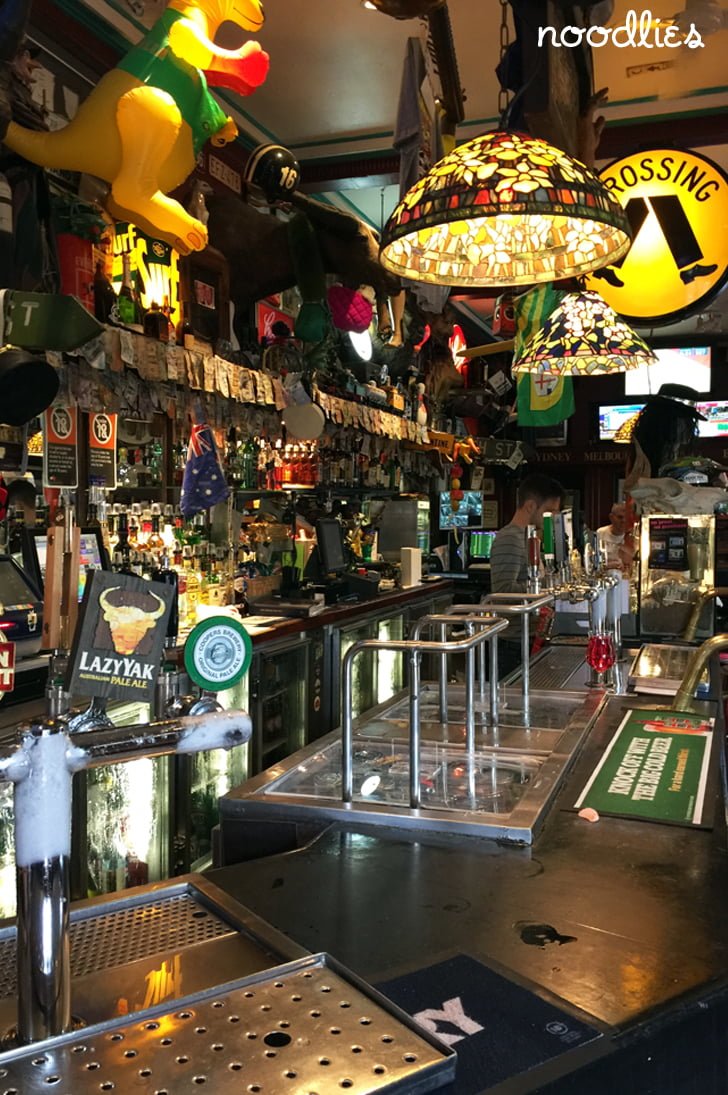 "More a museum than a pub" is how Friend in Hand, a charming Art-Deco hotel, describes itself. And it's true; memorabilia fill the place, photographs, surf skis, model planes even a bunting made up of currency notes from around the world.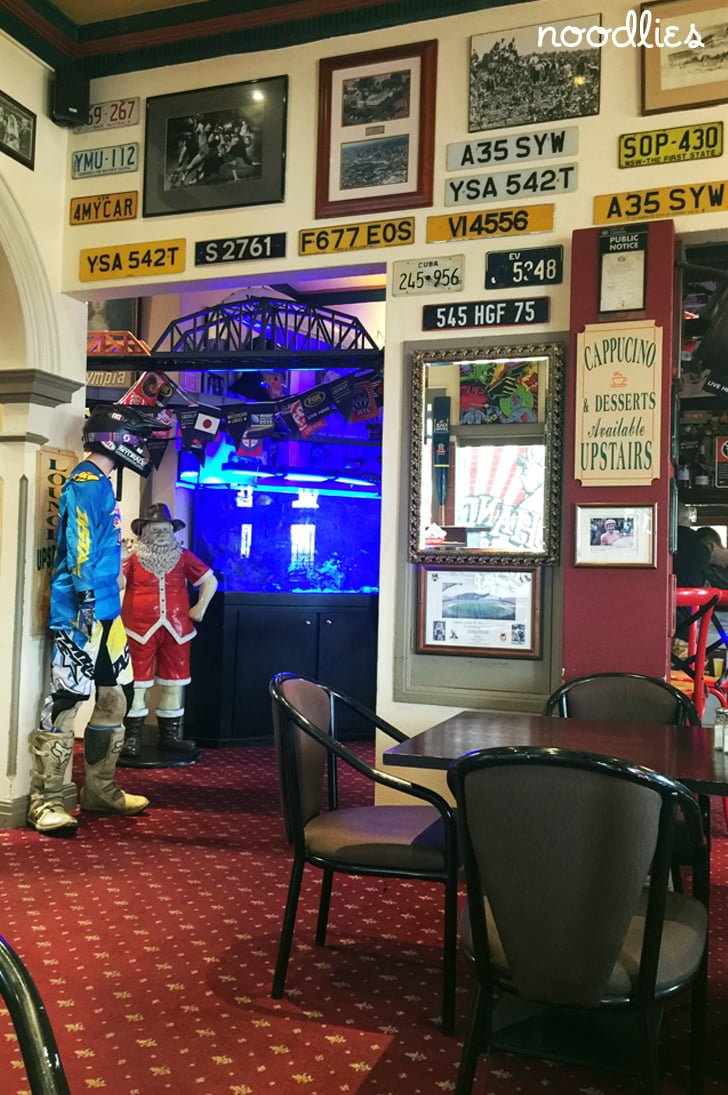 Recently the folks at Darley Street Bistro, a family run business, has taken over the kitchen. And it's a delicious partnership. This bistro menu is filled with burger choices including pulled pork, KFC chicken and American double beef burger. Bangers and mash, lamb pie are there for the traditionalists.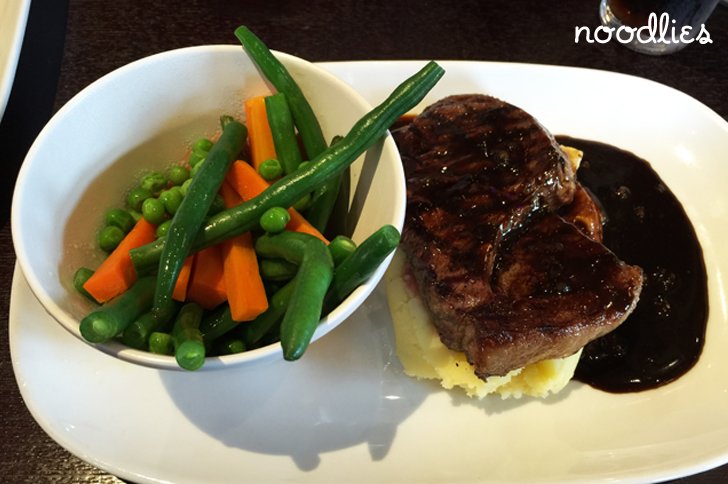 Prices are reasonable, my rump steak with a choice of mash, fries, salad or veg with an option of usual sauces was $17. I pick mash, veg and pepper sauce, medium rare. The meat is standard quality, great sauce, more a mild pepper gravy. The veggies are just cooked and still crispy and springy. Thank god because there's nothing worse than overcooked veg.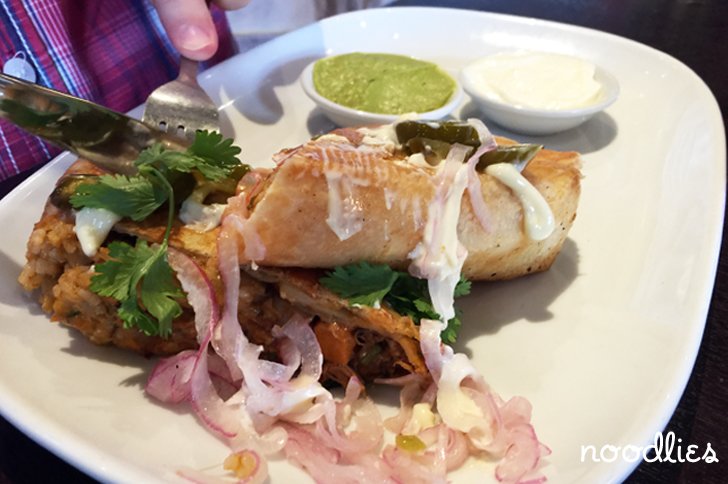 Chicken burriito is sensational, plenty of spice to warm the palate. It's a spicy, hearty feed with sour cream and smashed avocado for just $15.
The narrow covered outside section is light and airy. Lots to like at this local.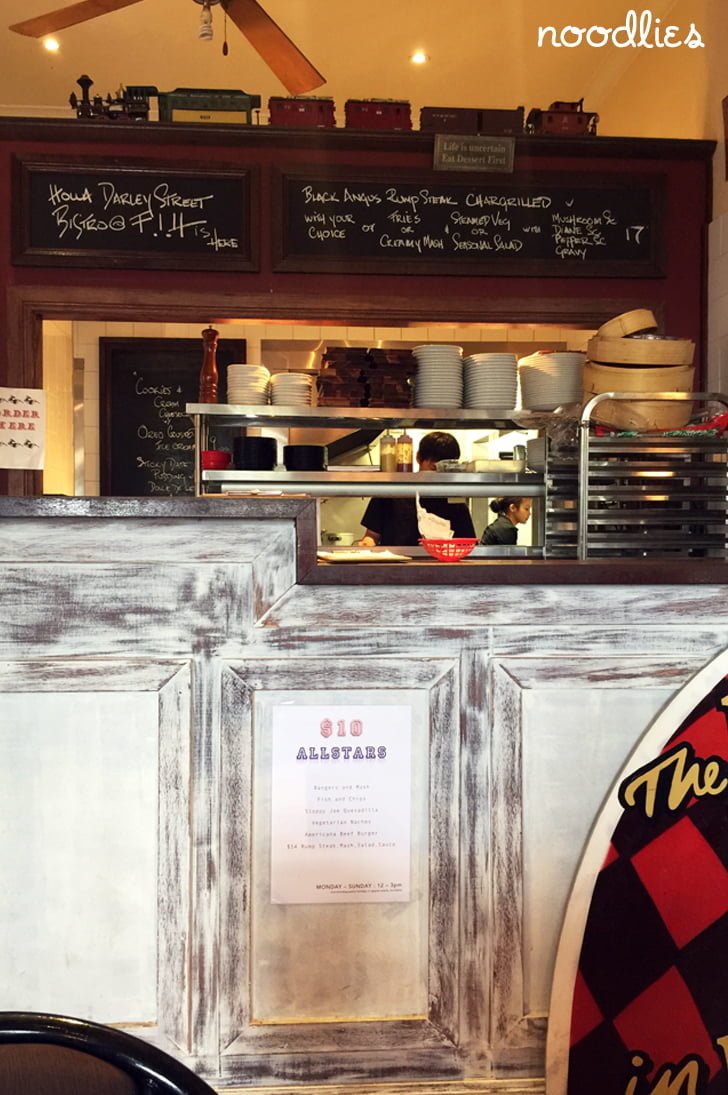 You need to walk behind the kitchen counter to order, which is a tad odd.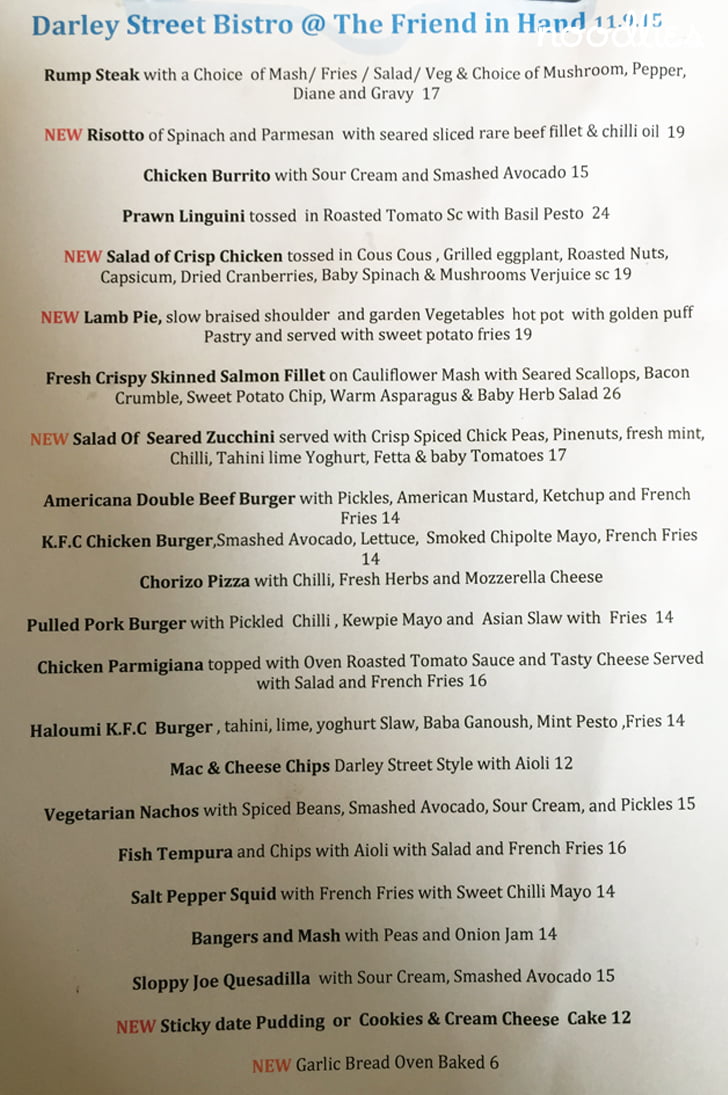 Lots of kulcha too if that's your things, from crab racing (new on Weds), Mic in Hand; supporting up and coming comedians, Word in Hand; high-energy poetry slam every month. Noodlies is here for the lauch of Beth Spencer's new poetry book, The Party of Life.
Lots to like about this new partnership between the folks behind the historic Friend in Hand Glebe and Darley Street Bistro.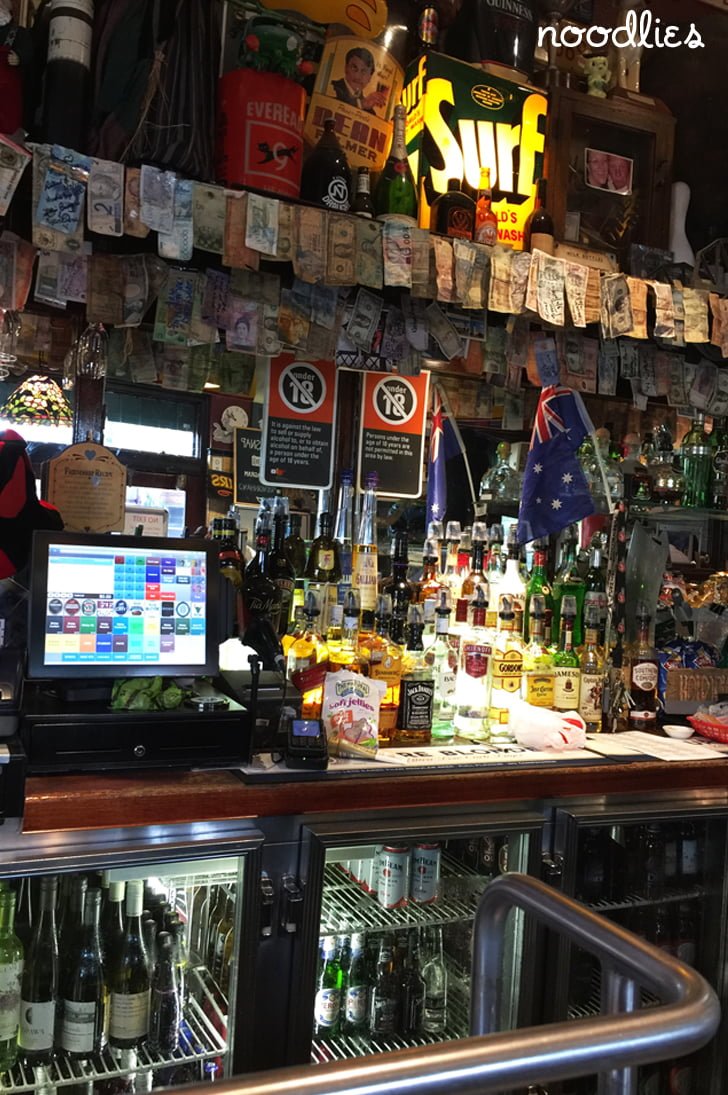 Friend in Hand
58 Cowper Street, Glebe, NSW
02 9660 2326