Vegetarian creamy coconut Thai green curry
Noodlies, Sydney food blog does vegetarian Thai Curry, kind of…
Last week the lovely folks at Quorn sent me a cooking pack including fresh vegetables, Thai curry, coconut milk and a pack of Quorn 300g pieces with a recipe for creamy coconut Thai green curry.
According to Quorn, a common ingredient of all their products is Mycoprotein – made from a member of the fungi family, the same family that morels and truffles belong to, and is a high-quality meat-free protein that's low in fat, high in dietary fibre (important for your digestive system) and is a valuable source of amino acids.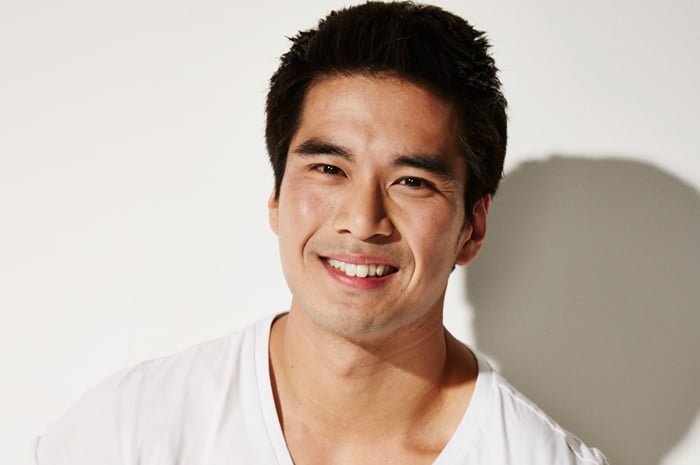 The lovely package arrived just before my weekly session with my personal Trainer, and 2014 Cleo Bachelor of the Year finalist, Thien Nguyen (image above courtesy Cleo Magazine, Australia). Check out his Hard Personal Training YouTube channel. He's a fit, healthy lad and his parents are vegetarians – so Thien enthusiastically took up the challenge of cooking up the Thai curry, with the help of his mum.
Watch the featured video above to see the magic in Thien's kitchen.
The result is a delicious, creamy, zesty curry which we all enjoyed earlier today.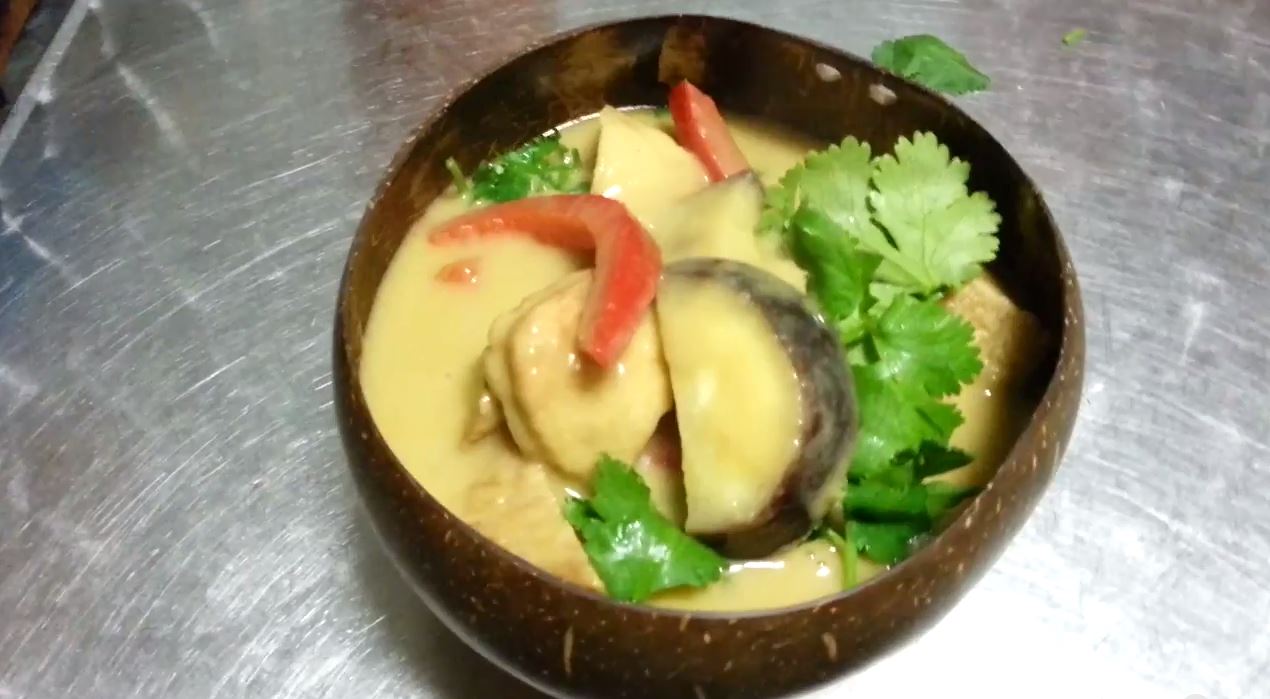 Recipe: creamy coconut Thai green curry
PREPARATION TIME: 15 minutes
COOKING TIME: 10 minutes
MAKES/SERVES: [Makes] 4
INGREDIENTS:
2 tablespoons peanut oil
300g packed frozen Quorn Pieces
½ cup Five Tastes Thai Green Curry Paste
400ml can coconut milk
2/3 cup water
1 finger eggplant, sliced
1 zucchini, sliced
1 small red capsicum, sliced into strips
1 kaffir lime leaf, shredded
¼ teaspoon salt
1 teaspoon sugar
juice of ½ lime
½ cup coriander leaves
INSTRUCTIONS:
1. Heat oil in wok and cook frozen Quorn pieces for 5 minutes until browned.
2. Reduce heat, add curry paste and cook for 1 minute until fragrant. Add coconut milk, water, vegetables, kaffir lime, salt and sugar and simmer for 5 minutes.
3. Stir in lime juice and half the coriander.
4. Serve sprinkled with remaining coriander and accompanied with Jasmine rice.
TIP: Consistency of curry can be adjusted by simmering covered for a thinner sauce or uncovered for a thicker sauce.
Note: All recipes tested us standard 250ml cup and 20ml tablespoon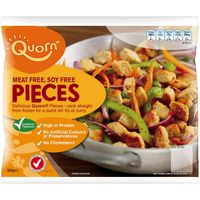 For more recipes, visit the Quorn recipe page.
Acknowledgements: noodlies would like to thank the folks and Quorn for supplying the recipe and all ingredients and to Thien Nguyen and his mother for giving it a red hot go!