Australia's biggest moon cake at Cabramatta Moon Festival.
Noodlies, Sydney food blog gets up close and personal with Australia's biggest moon cake – plus some of the other mouth-watering food at the Cabramatta Moon Festival.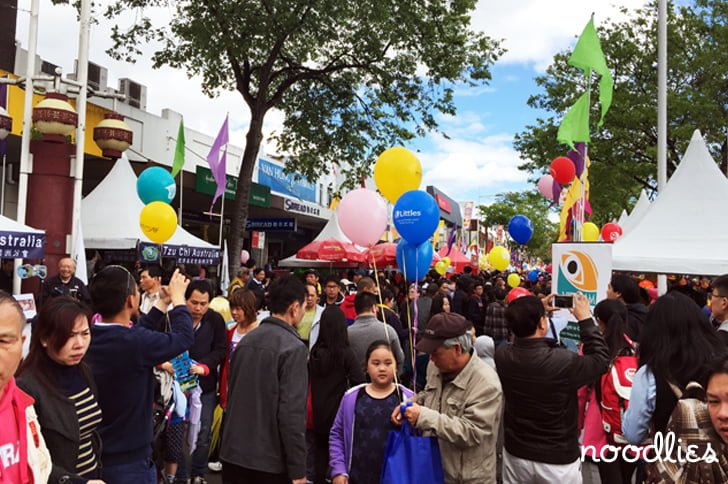 Cabramatta Moon Festival is always a frantic, frenzied, fun experience. With around 90,000 party people, it's big – larger than life, big. That's even more so this year with the St.George Australia's Biggest Moon Cake – a favourite feature of this year's festival.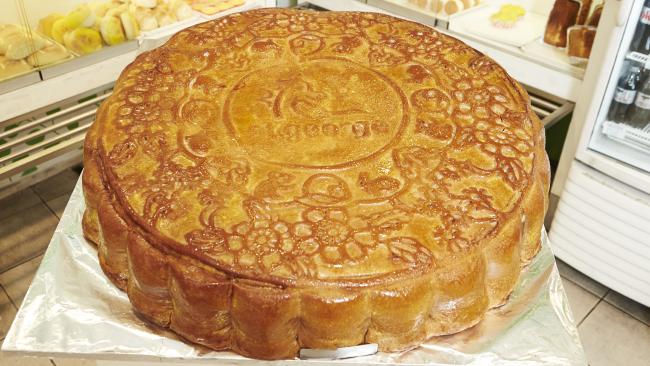 Weighing in at a gargantuan 70.5kg, this sweet mouthful is 73cm wide and 13cm high, breaking a previous record set in 2009.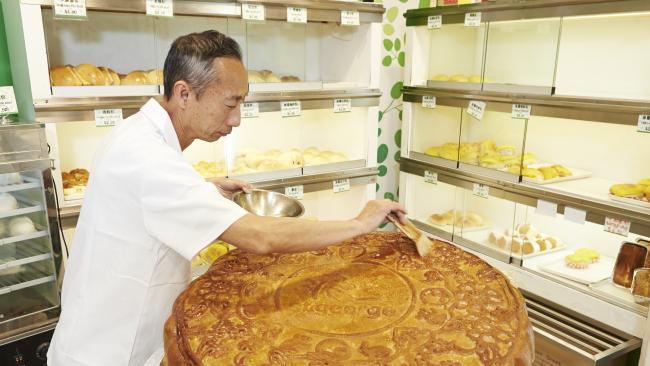 The cake was commissioned by St.George to help celebrate Moon Festival and as a thank you to their loyal customers. The cake design and mould was created by Etcom, a specialist multicultural agency (where noodlies works by day) – did you notice the koalas in the east-meets-west design? The record-breaking cake was baked by head baker Larry Leung of Saint Honore.
Noodlies, had the honour today of officially measuring the cake and declaring, with Mark Ferguson of Channel 7 news, that this cake, indeed has smashed the previous record in terms of size and weight.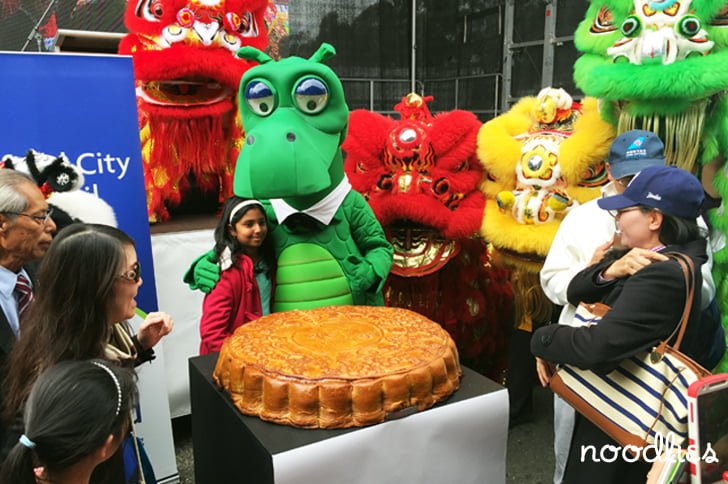 St.George Australia's biggest moon cake was a hit with the crowd, young and old a like. It looks stunning in front of a backdrop of Chinese lions and St.George's Happy the dragon, symbolic of Australia's multicultural society, heh?
This year, the food on offer at the Festival is also incredibly diverse.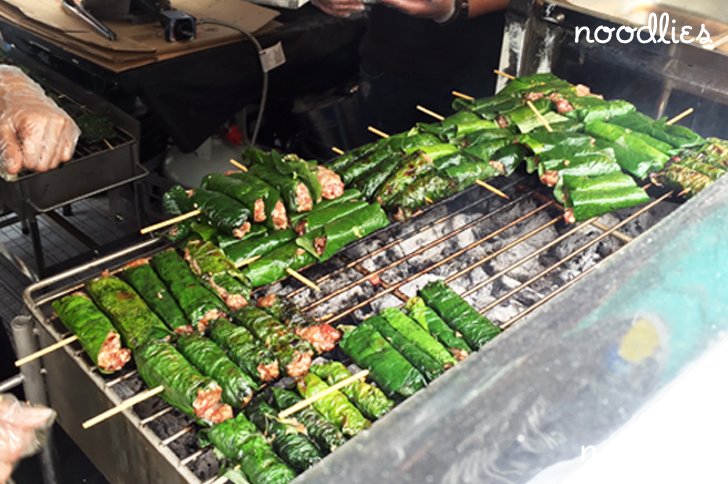 Vietnamese food including fragrant betel leaf beef over charcoal.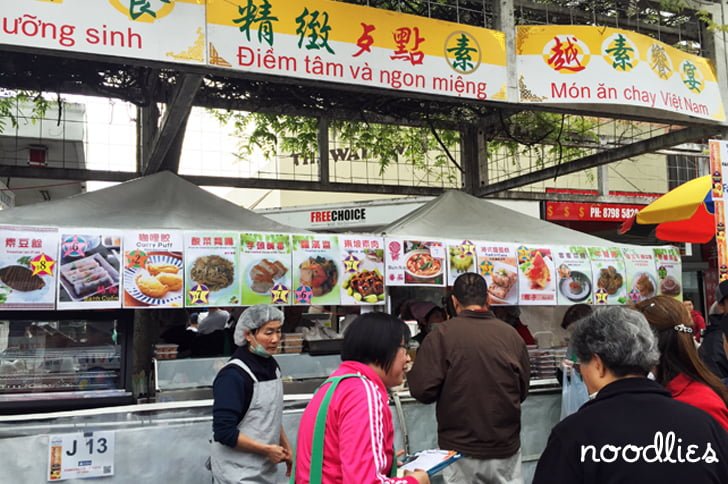 Tasty and healthy Vietnamese vegetarian, from fresh Vietnamese rolls, vegetarian moon cakes to bun rieu (mock crab meat spicy soup).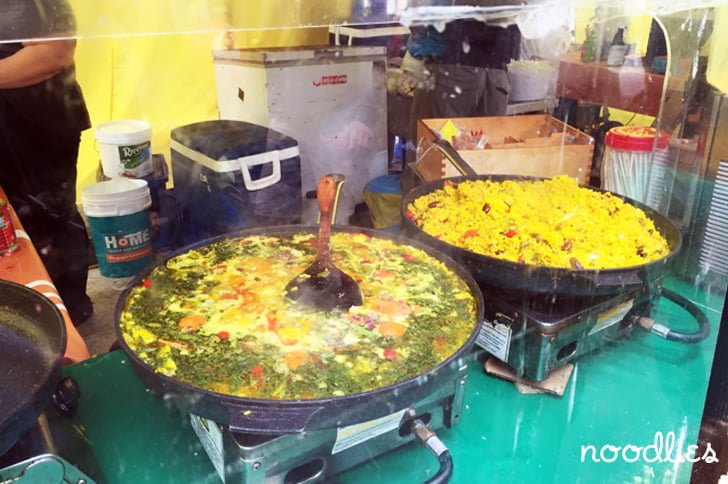 Even freshly made Cuban street food, including vibrant paella.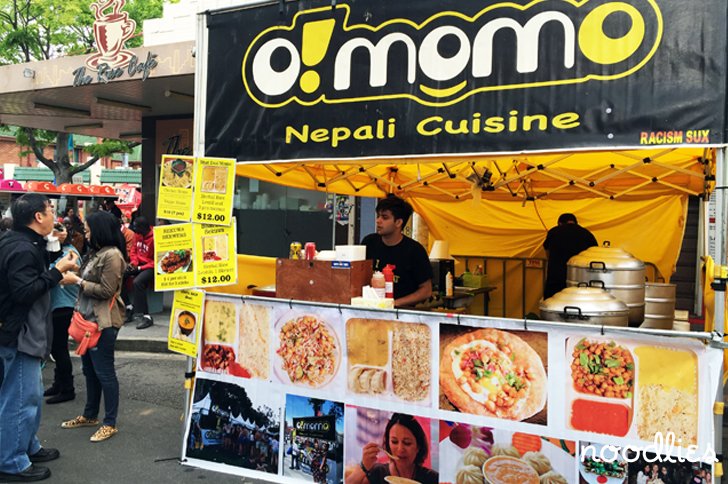 Fancy some exotic Nepali flavours, like chicken momo, sekuwa skewers and bhat daal momo?
2015 Cabramattta Moon Festival & St.George Australia's Biggest Moon Cake
Sunday, 27 September, 2015 10am – 8pm.