Another Korean Restaurant in little Korea.
Noodlies, Sydney food blog visited Hanabi Korean restaurant many, many years ago – back then it wasn't much chop. The place has new owners and a new look, so we went back for another try. Hanabi is a small space that is square and deep. Today, it's more upmarket with long, high back bench seating running along both walls, the interior theme is tasteful dark hues.
But has the food improved?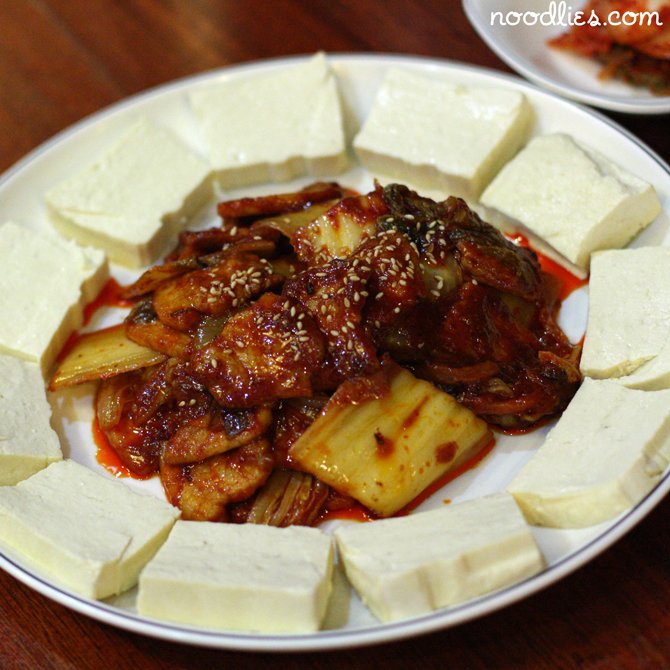 The du boo kim chi: stir fried pork kim chi surrounded by thick slices of fresh tofu, is presented beautifully; crimson stir fry contrasts with snow white tofu.  The stir fry is particularly spicy and sweet as well as kim chi sour and is best eaten in the same mouthful with the plain tofu.  Amazing contrasts in colour, texture and taste.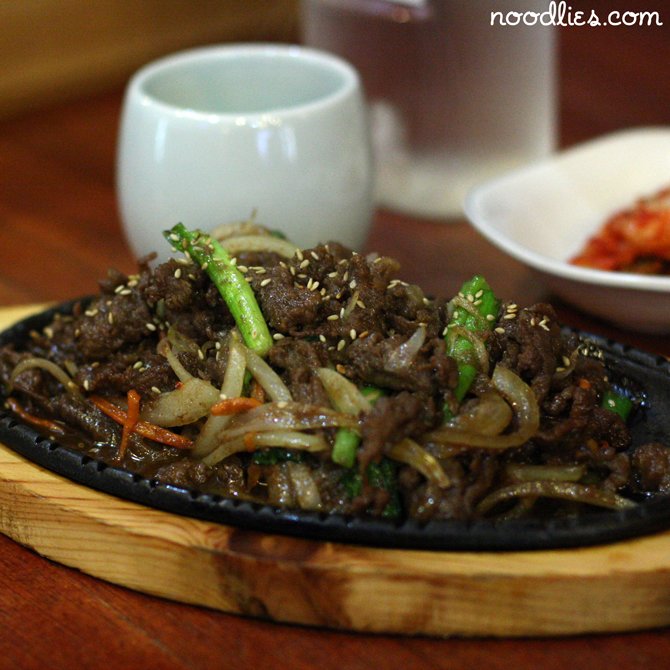 Bulgogi must be one of the most accessible Korean dishes; thin slices of tender beef stir fried.  The sweetness of this dish might be a (pleasant) shock for some.  I think liberal use MSG may be the culprit.  At Hanabi, the bulgogi is sweet but not overpowering; a good balance.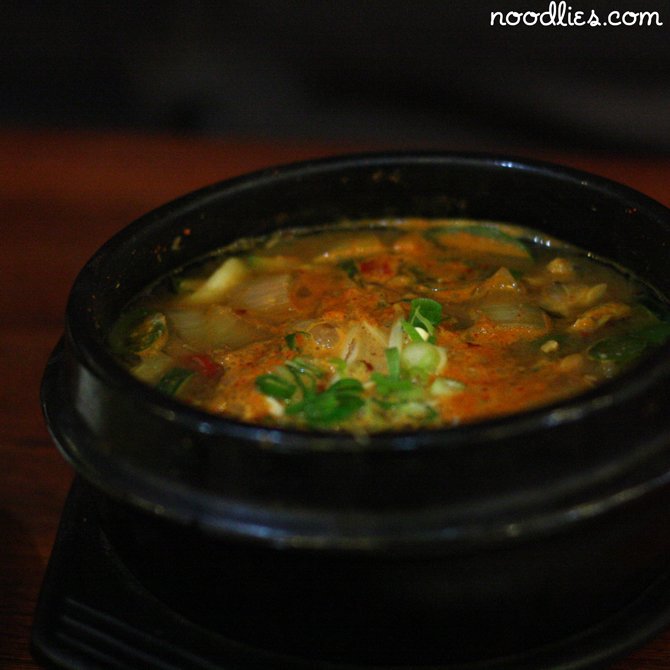 Den jaeng chi ke is flavoured with a fermented tofu soup base so it doesn't have the same kim chi spicy and sour kick of a kim chi chi ke.  While it's more subtle, this is still a complex dish, the cucumber gives the soup additional balance.  It's a dish that creeps up on you, becoming more and more addictive with each spoonful.
Hanabi Korean Restaurant
35 Joseph St, Lidcombe, NSW
(02) 9646 1412