Where are the Lunar or Chinese New Year Festivals in Sydney in 2019?
Known by many names, this year, Lunar New Year, Tet, Chinese New Year or Spring Festival falls on Tuesday, 5 February 2019. 
Want to experience the fun and excitement of the Year of the Pig?  
After 22 years, the City of Sydney has re-branded their annual festival to a more inclusive "Sydney Lunar Festival" to "expand" the previous Chinese New Year celebrations.
While the Sydney Lunar Festival are the largest in town, there are plenty of other festivals in Sydney that also showcases the diverse Asian community in Australia who celebrate Lunar New Year, including Chinese, Vietnamese and Korean.
This year, Lunar New Year, Tet, Chinese New Year falls on Tuesday, 5 February.
There are at least 12 celebrations held across Sydney. Read on for the full list compiled by noodlies, Sydney food blog.
Here's a list of Sydney's major Lunar or Chinese New Year festivals in 2019.
Dragon and lion dancing, visits by the god of wealth, art exhibitions, fireworks and of course, lots and lots of food – the noodlies video below, from earlier Lunar New Year Celebration in Hurstville, gives you a sense of the excitement and colour.
From Friday, 1 Feb: Sydney Lunar Festival, City of Sydney
Re-branded to be more inclusive, the 10-day festival is expected to attract upwards of 1.3 million people. As reported in the Daily Telegraph, this year's festivities include the largest dragon boat races in the southern hemisphere, culinary events, workshops, lion dancing and live cultural performances celebrating Chinese, Korean, Japanese, Vietnamese, Thai and Indonesian cultures. All 12 animals in the Chinese zodiac will be on display in the Lunar Lanterns exhibition throughout Circular Quay, Pitt St and Green Square, including an eight-metre stack of monkeys and a six-metre inflatable ox on the foreshore. Nightly lion dancing will also take place around the lanterns and each weekend in Chinatown.
Saturday 2  – 18 Feb, Darling Harbour, Lunar New Year Celebrations
Experience two weeks of performances, lanterns, events, workshops and more. 
READ: Eat your way to good fortune in the Year of the Pig
Saturday, 2 Feb, 10am – 5pm: Forest Road, Hurstville: Lunar New Year Festival, Georges River Council
The festival commences with a spectacular celebration involving a parade of floats along the main street of Hurstville leading to the Official Lunar New Year Ceremony. For the remainder of the day Forest Road will come alive with a wide variety of market stalls, traditional eye dotting and lion dance, activities and performances
READ: Best restaurants in Cabramatta
Friday, 8 Feb – Sunday 10 Feb, Fairfield Showground, Smithfield Rd, Prairiewood, Tet/Lunar New Year Festival, Vietnamese Community (Adults $7, Children $5)
Organised by the Vietnamese Community in Australia (VCA), this is an annual fundraiser for them and the largest Vietnamese celebration in the state, attracting over 60,000 visitors. This is the one to go to if you want to see how the Vietnamese celebrate new year.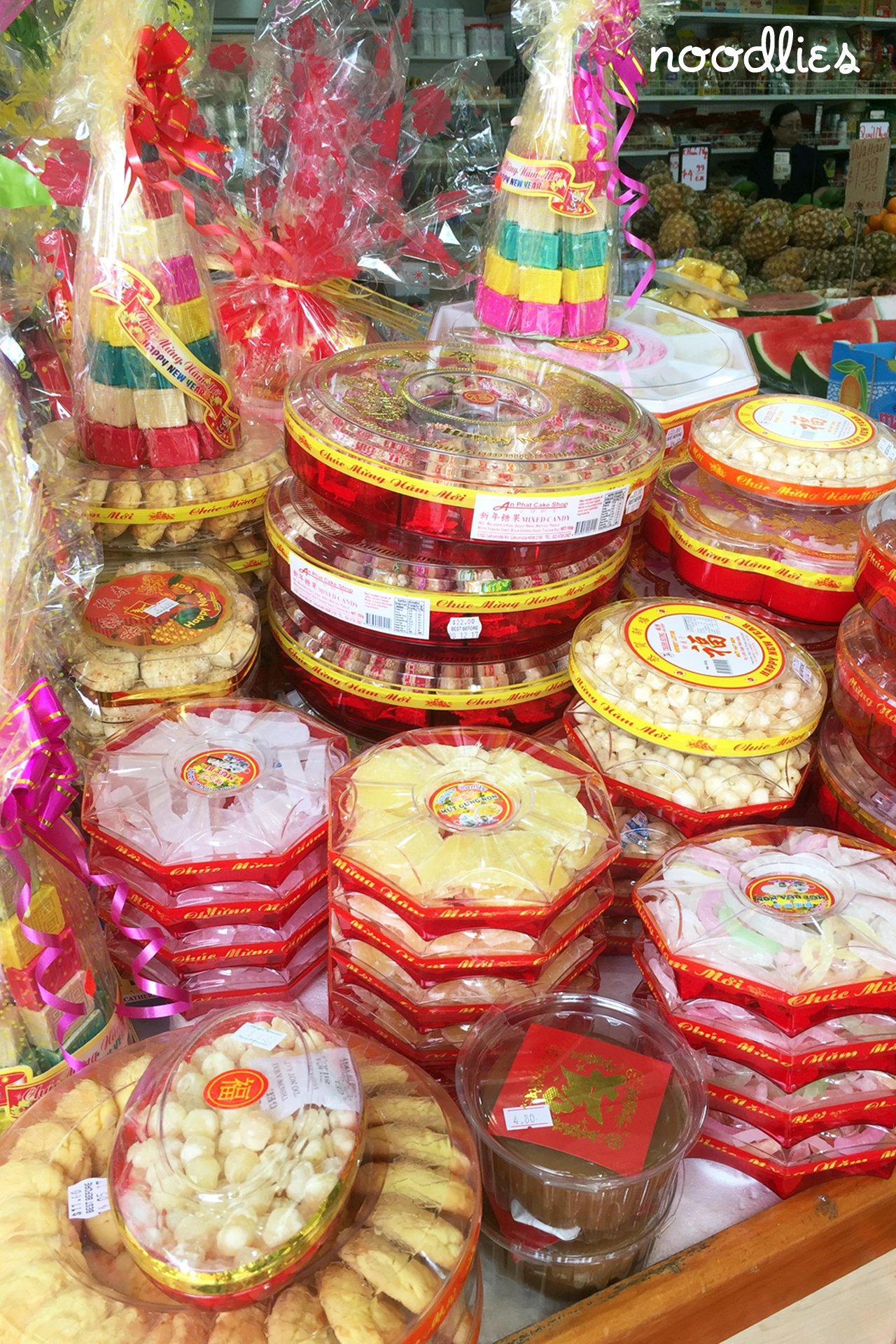 Friday, 8 Feb, 3.30pm – 6pm: Lane Cove Plaza, Lunar New Year Festival, Lane Cove Council
At this special 2019 Lunar New Year celebration, Lane Cove will bring in the Year of the Pig. The event will include live entertainment, workshops, kids activities and a spectacular lion dance by Pak Hok Kung Fu.
Saturday, 9 Feb, 4 – 9pm: Dacey Gardens, Daceyville: Lunar New Year Festival, Georges River Council
There'll be lion dancing, food stalls, traditional costumes, music, dance and heaps of activities for the whole family to enjoy!
Saturday 9 Feb: Chatswood Mall, Chatswood Year of the Pig Festival, Willoughby Council
The Chinese New Year Celebration Day begins with a welcome ceremony at 11am, followed by spectacular dragon and lion dances down Chatswood Mall. Community groups and performers provide live entertainment throughout the day including Chinese opera, magic shows and face changing.
It's part of the Chatswood Year of the Pig Festival which runs from 29 January to 19 February.
WATCH: Best Chinatown food courts in Sydney
Saturday, 9 Feb, 11.30am: Burwood Road, Burwood: Lunar New Year Lion Dance, Burwood Council
There will be a series of programs in celebration of the Lunar New Year, including a lion dance parade along Burwood Road on Saturday 9 February at 11:30am, as well as the well-loved China Fun Lunar Carnival on Saturday 2 March from 9:30am to 9pm in Burwood Park.
Wednesday, 13 Feb noon – 2pm: Campsie Town Centre, Bankstown, Canterbury-Bankstown Welcomes the Year of the Pig, Canterbury-Bankstown City
The new merged council has scaled down the celebrations with the main activity in Campsie, for two hours – lion dance and distribution of fortune cookies by the God of Fortune.
Bankstown no longer hosts a major celebration. This year, there's one activity at Bankstown Library on Thursday, 31 January 10.30am – 11.30am that includes Chinese dancing performances, Chinese-English Bilingual Storytime for children, a Chinese Fashion Parade and light refreshments..
Friday, 15 Feb, 5.00pm  – 9.30pm: Centenary Square, Parramatta: Lunar New Year in Parramatta, Parramatta Council
Enjoy delicious food and drinks from across Asia including favourites Pork Party and Koi Dessert Bar. Visit the main stage, hosted by SBS PopAsia's Andy Trieu. Watch traditional and contemporary performances including a Dragon and Lion dance, drumming, fan dancing and a K-Pop showcase.
Head to Lunar Land for family-friendly fun. Join free workshops including fruit carving and knot tying. Make your own Year of the Pig mask or Korean fan. Learn some new martial arts and K-Pop moves from our experts. Kids will love the pop-up farm where they can meet a real-life pig.

Saturday, 16 Feb, 4 – 9pm: Eastwood Oval, Eastwood, Eastwood Lunar New Year Celebrations, City of Ryde
For the past 10 years the event has been hosted in Eastwood Town Centre however, in 2019 the event will be moved to Eastwood Oval for an evening event with kids rides,  community parade showcase, lion high pole, dragon dancing and will end in Fireworks!
Saturday, 16 – Sunday 17 Feb, 9am – 4pm: Cabramatta Freedom Plaza, Lunar New Year Festival, Fairfield Council
A lower-key event compared to the Council's huge Moon Festival, this one has a Vietnamese flavour, but it still takes place over two days. The cultural festivities will feature the God of Fortune, Lion Dancing and loads of exciting entertainment for the whole family.
Which Festivals will you be enjoying this year?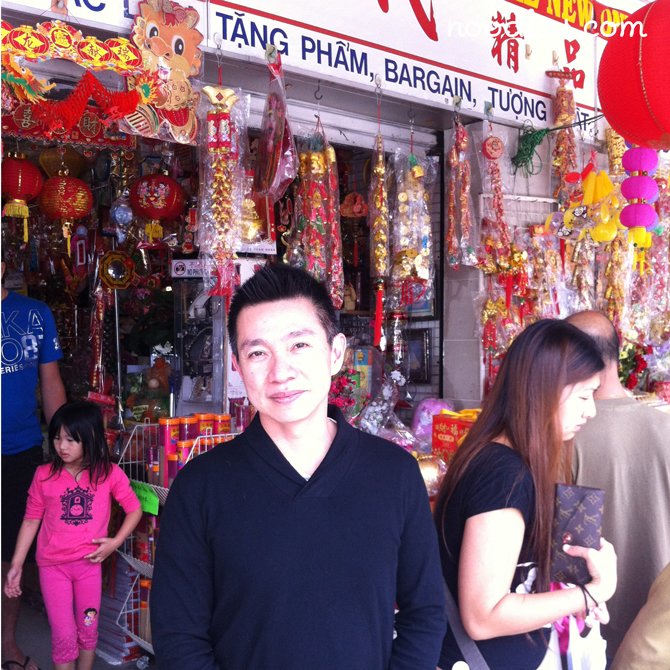 Do you know of another Festival in Sydney to add to this list? Please let me know in the comments section below.
Wishing noodlies, Sydney food blog readers a healthy and prosperous Year of the Pig!