Little Korea in Canley.
Fairfield locals can forget about driving to Strathfield for authentic Korean says Diana Bui, noodlies Sydney food blog contributor.
"Table for two?"
As always, the same waitress greets me at the same time, every Sunday evening for my fix of KBBQ. She smiles brightly as she anticipates my usual order of the "pork belly set for two", which I'm not ashamed to admit, is usually for one. My partner orders his standard indulgence meal – the Cheese Volcano — as I start imagining ways I can pick off his plate, unnoticed. We sit down in the outdoor dining area, and wait for the ritual to begin.
…pork belly set for two, which I'm not ashamed to admit, is usually for one.
First come the side dishes – neatly packed onto small serving plates, these complimentary accompaniments to any Korean meal should not be overlooked. I launch straight into the homemade Kimchi and fill my mouth with the wonderful spices and slight tang of a well-fermented cabbage leaf. My partner on the other hand, demolishes the sweet and creamy potato salad in two bites, and is ready to ask for a second round.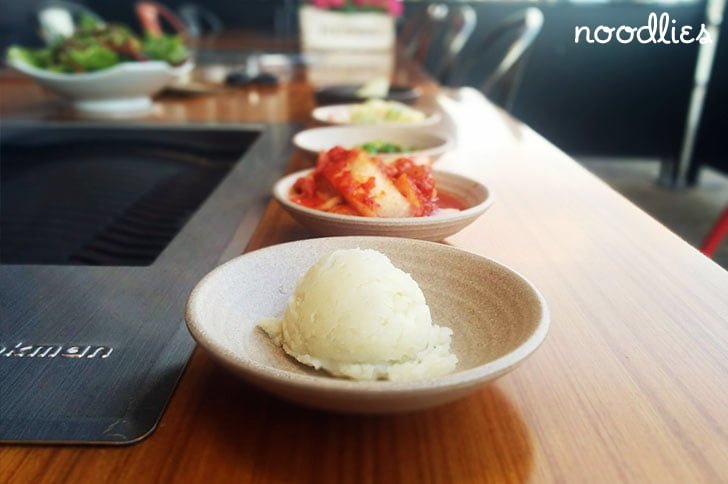 La Grilla is a small Korean restaurant perched at the Cumberland Highway end of Canley Heights' bustling main street. Having made a fairly quiet entry into the Canley Heights food scene several years ago, La Grilla now has become a staple dining spot for many locals in the area who are craving all the delights of Korean cuisine, without the tiresome trek to Strathfield.
The interior is modern, fun and bright; the wall adorned all types of strange and quirky paraphernalia taken from Korean and Western pop culture. The youthful and vibrant atmosphere is bolstered by the mix of Korean pop and K-drama soundtracks that play softly over the sound system. One cannot be bored waiting for food here, as there is so much to entertain from the surroundings.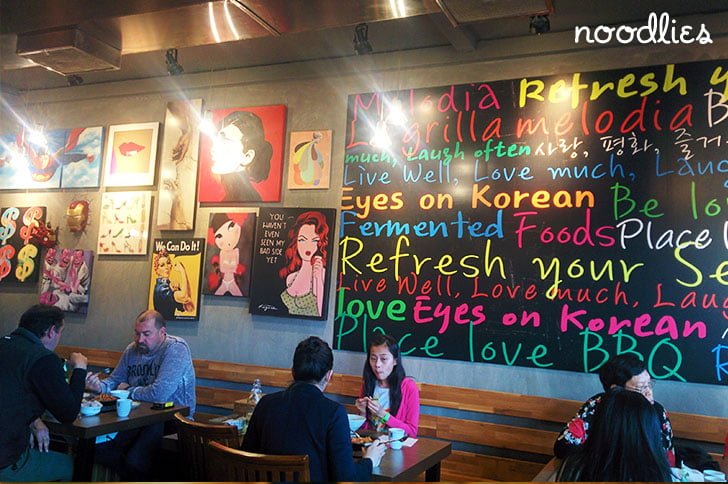 To my disappointment, the Cheese Volcano (below) is the first to arrive at our table. The sizzling hot stone bowl is filled with steamed rice, fresh pork belly sautéed with kimchi and gochujang (chilli paste), all covered in a thin layer of melted mozzarella cheese. As one of my guilty pleasures, I guarantee the Cheese Volcano hits a spot only very few meals can reach.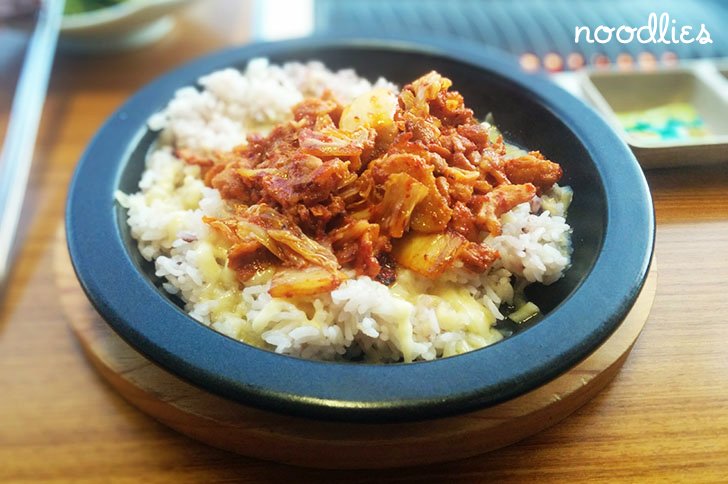 Not long after, my pork belly set follows suit and graces our table with its presence. Offering a curious selection of different marinades, the pork belly set for two contains a mix of Asian and European influence with a selection of plain, chilli, miso and herb-marinated pork belly. The herb-marinated pork is particularly unique as it heavily relies on basil for its aroma, making it a peculiar cross between Italian and Korean cuisine.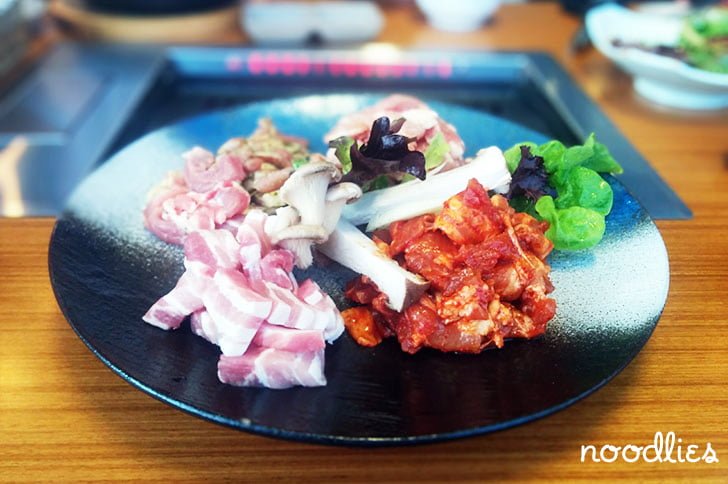 The grilling experience is as fun as it is rewarding – the non-stick, plated grill makes KBBQ a breeze, minimizing meat burn whilst retaining its flavour. The meat is fresh and buttery, and pairs well with the signature shallot salad and pickled radish side dishes.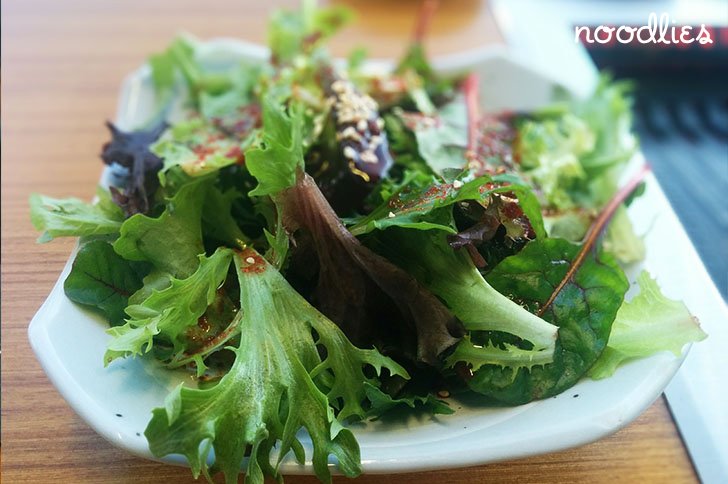 So here are my final top tips for eating at La Grilla. Don't be afraid to ask for more of their addictive banchan (side dishes); keep an eye on the grill and make sure the wait staff clean it often; and try all they have to offer on their grilling menu – using only the finest and freshest cuts, La Grilla is truly a fail-proof KBBQ destination.
La Grilla
2/237 Canley Vale Rd, Canley Heights NSW
(02) 9724 5452