Smart Watch: Must-have or another unnecessary accessory?
Noodlies, Sydney food blog shares his experience after two months of continuous use. Worth shelling out $200 for?
For years the tech buffs have been screaming the praises of "wearables" in the new "the internet of things" world. Frankly, half the time they're completely wrong when it comes to what we want in technology. Two cases in point; the illogical support of Google+, that social media ghost town and remember Google Glass?
What's wrong with Google+? Umm it has minimum engagement and is irrelevant as a social media channel in Australia. Even those arguing it's not a ghost town would concede this platform is a social referral grave yard.
And what about Google Glass? Even tech-heads are heralding the death of Google Glass in its current form.
For me, this year's CES (Consumer Electronic Show) was dull – Forbes partially agrees with me. What CES 2015 did do was demonstrate that the "internet of things", when everything in the house is connected to the net, is coming. It started with your laptop, smart phone and TV and is rapidly spreading all over your home to washing machines, fridges and air conditioners.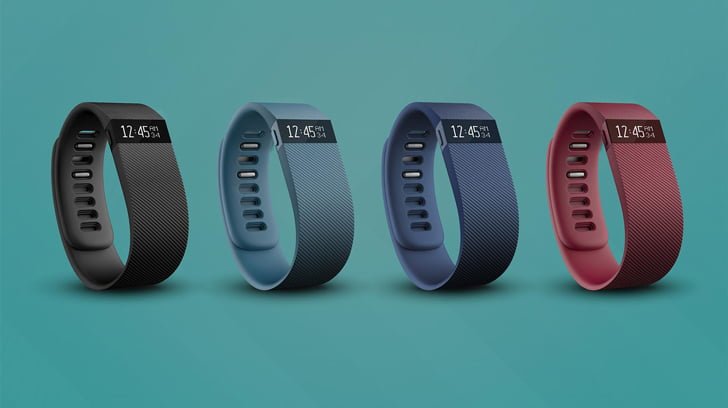 But back to wearables. Two products are at the front of the wearable charge; fitness bands lead by Fitbit and Jawbone, and smart watches.
These products are selling like hot cakes; fitness trackers sales on EBAY are up 141% in 2014, with no signs of slowing.
And even before the Apple smart watch arrives, sales of the category are up, up, up. The sales of the Pebble Steel, rated as one of the best on the market, was up 213% in the 90 days ending 20th January 2015, with spikes on Mondays – that new week resolution perhaps?
I was lucky enough to get one for Christmas.
I never expected to like it. But I've been wearing it ever since.
Why the change of heart?
I already wearing a Fitbit Charge fitness band day an night. I already check it fervently and way too frequently for updates on my step count and sleep pattern. It's light, unobtrusive and has a built in watch, so it seems pointless to wear both. But the Pebble Steel is a present from the in-laws and it seems rude not to give it a go.
So for a couple of weeks I was wearing both, one on each arm.
Maybe, just maybe, I'm a nerd, but I immediately fell in love with it after opening the box. It looks like an elegant (though chunky) watch. Mine came with both steel and leather bands. I prefer the leather band, it's extremely comfortable and light to wear – and major advantage when wearing it to bed.
A photo posted by Thang Ngo (blogger) (@thangngo) on
It comes with three different watch faces, including a mock analog look. My favourite is the simple face that tells the time in words. But best of all, emails, sms, social media comments are displayed on your watch.
It buzzes and displays the number or name of your contact when someone rings you.
I thought these would be of marginal benefit, but in fact, I found them particularly handy. I don't need to check my phone when there's an incoming message, and punching in the phone's PIN each time. Sure it's not very useful for reading long emails on the watch face, but so handy for emails and particular for phone calls – I can have my mobile on silent all day because my wrist buzzes when there's a call.
Similarly, be gone alarm. The Pebble Steele buzzes me awake in the morning – no noise to annoy my partner.
Battery life is brilliant for a smart watch. I get generally 5 days on each charge. Charging is via an ingenious magnetic slot to the bottom left of the watch. I guess something must protrude into the watch, but there's no cover and the watch is still water proof.
As for my fitness band? I don't wear it anymore. I've downloaded the Misfit app which tracks my steps and sleeping patterns. It's not as comprehensive as the Fitbit and Pebble users can't access Misfit data it via smartphone or desktop as yet. So history and reporting is an issue.  But if you're like me, I'm only concerned with the daily results, though it does display in graph form the past week's sleep and step counts.
There are four buttons; top left is to go back, three on the right, the top and bottom scrolls up and down while and the middle button activates different functions and acts as the select function.
Most of the features are activated by apps which are downloaded to your smartphone and syncs to your Pebble via bluetooth.
The Dragon Rider Network video review at the top of this post gives a brilliant summary of all the key features of the Pebble Steel. It's well worth a look.
If you're a tad obsessive like me and your phone is always in your face so you can regularly check:
social media feeds
emails and texts
step count
time
This could be an elegant solution that frees the smart phone from your hands and saves its battery life too.
Hmm, maybe in this instance, those tech nerds weren't so wrong after all.
Do you have a smart watch or a fitness band? What's your preference?