Get toned at home.
Three easy exercises to get you toned and terrific for the new year by Thien Nguyen, Cleo bachelor of the Year.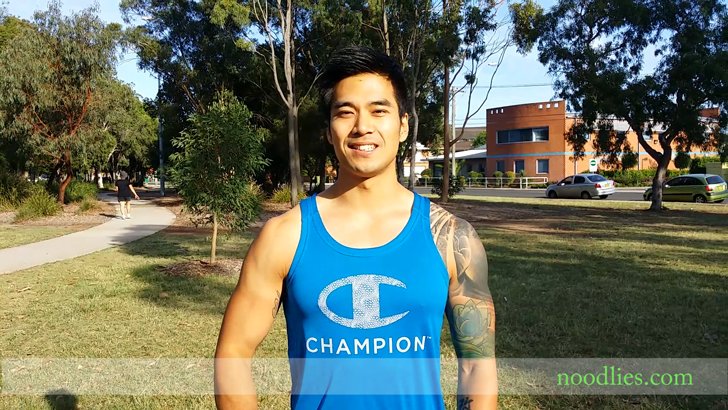 If you're like me, the Christmas parties and New Year cheer have settled uncomfortably around the waistline. But fear not! Celebrity trainer, Thien Nguyen from Hard PT has shared 3 easy exercises with you, loyal noodlies, Sydney food blog readers.
Best of all, you don't need to join a gym or buy expensive equipment – all you need is one basic item which is in every household – yep just a little space in the house and a towel and you could be transformed!
You should see results in weeks, not months.
Thien demonstrates each exercise in the short how-to video above. Take a look to make sure you're doing it right.
Fitbit Charge: Hands on review.
For each of these 3 exercises begin with:
15 reps and build to 20 over time
3 sets for each exercise and build to 5 sets over time
Exercise 1: Back and biceps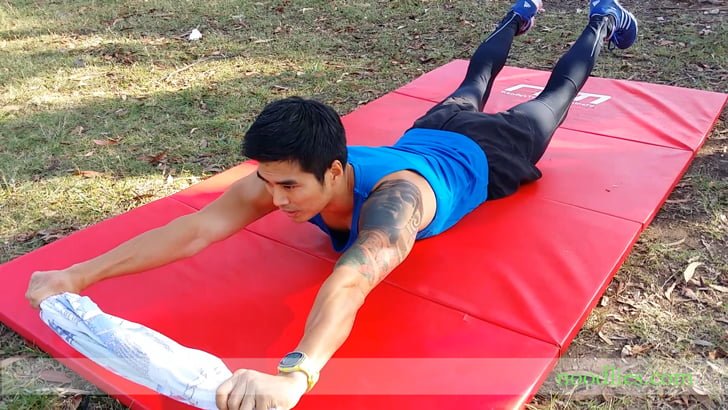 Exercise 2: Core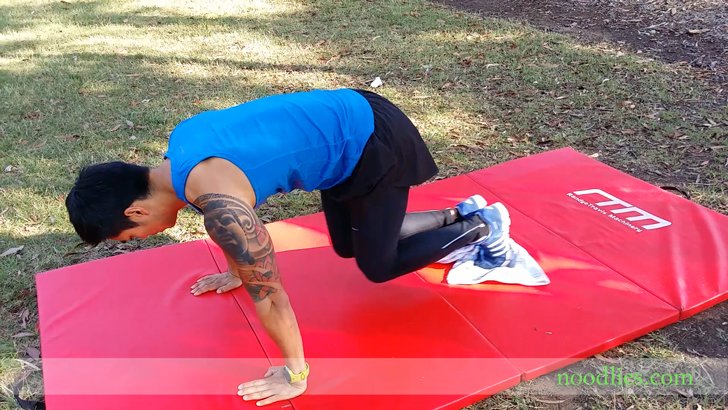 Exercise 3: Arms, legs and abdominal muscles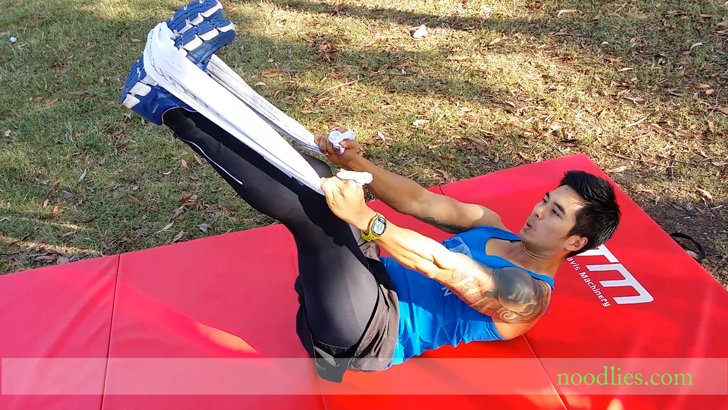 Follow the instructions below in combination with 30 mins of cardio (power walk or light jog) three times a week and a clean diet and you should see results in four weeks.
There you have it, get toned for the new year without gym memberships or expensive equipment! Thanks to Thien Nguyen.
Happy 2015!
Do you have a fitness question?
Leave a comment, who knows, your question may be answered by Thien Nguyen.