Malaysian food derives so much flavour and texture partly due to the wonderful range of ingredients, including some exotic herbs and spices.  Tropical Spice Garden showcases over 500 species of tropical flora and fauna, with a particular focus on herbs and spices.  It's divided into three trails, Spice Trail, Ornamental Trail and Jungle Trail.
Tropical Spice Garden is situated in what was once an abandoned, rubber plantation along Penang's north-western shores. It's 4.5 acres of landscaped gardens that includes a Cooking School, Snakes and Ladders a 3D attraction for children, Tree Monkey restaurant and a Gift Shop where you can pick up a wide range of spices, and unique arts and crafts.
Actual work on-site took 1.5 years to complete, and involved the major challenge of harmonising over 500 species of tropical flora with the natural valley fronting the Straits of Malacca.
Tropical Spice Garden proudly boasts that they're made up of  "a small group of environmentally and socially-aware individuals trying to make a difference".
Most of the team members come from the local community and live within Tropical Spice Garden's neighbourhood.
During the development of the Garden, they used mainly natural and recycled building materials salvaged from pre-war shop houses or sourced from local antique stores.
The Garden only uses organic fertilizer and integrated pest control methods to limit the negative impact on the cycle of life.
Recycling! Visitors are encouraged to deposit rubbish in appropriately marked bins.
They make it a point to deal with smaller local vendors and traders to support their businesses and share the success.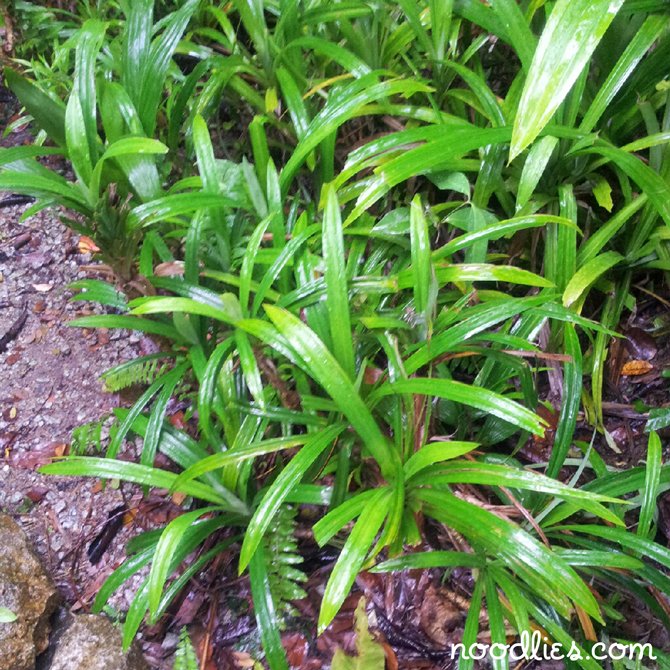 Noodlies, Sydney food and travel blog highly recommends taking the guided tour.  As you can see in the video, the guide really brings the stories of the garden and spices to life.
The other 'must-do' feature is the Cooking School, where you'll learn to cook a range of food from resident chefs; Pearly Kee (Nonya), Azizah Osman (Malay), Chef Sugumaran (Indian).  The classes are intimate, facilities are modern and our Chef, Pearly was so knowledgeable, helpful and supportive.  Check out noodlies video review of Pearly's Nonya class.
Tropical Spice Garden
Lone Crag Villa, Lot 595 Mukim 2
Jalan Teluk Bahang, Penang, Malaysia
Ph: 604 881 1797
This noodlies, Sydney food and travel blog Malaysian experience (#discovermalaysia) was courtesy of Malaysian Airlines, Tourism Malaysia and Tropical Spice Garden.