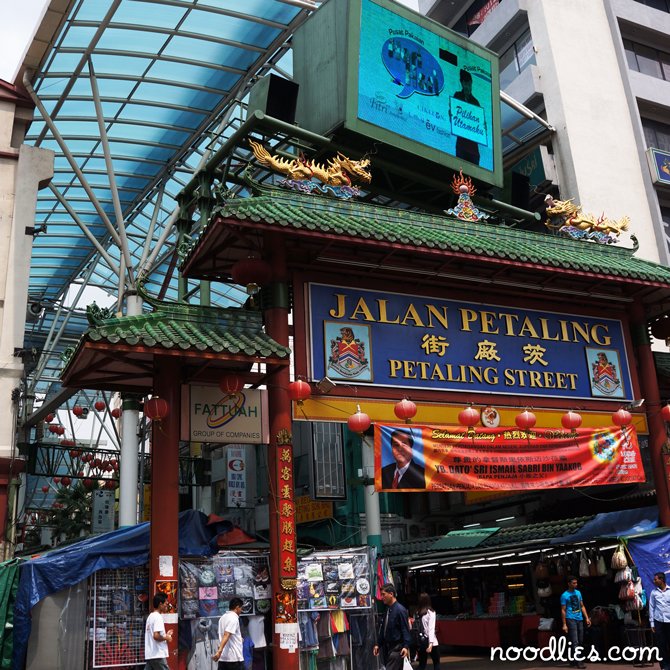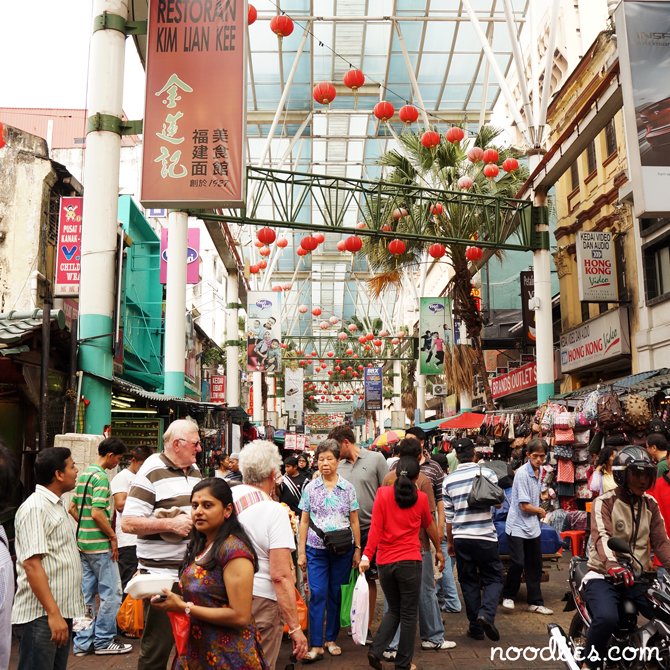 Where Suria KLCC and Buki Bintang are all about brands, Jalan Petaling or Petaling Street shopping is purely for the tourists looking for t-shirts, bags and other relatively affordable goods.   Located in Chinatown, this covered shopping strip is busy by day and even busier by night. Noodlies, Sydney food and travel blog loves this place. Make sure you try the plentiful street food near by.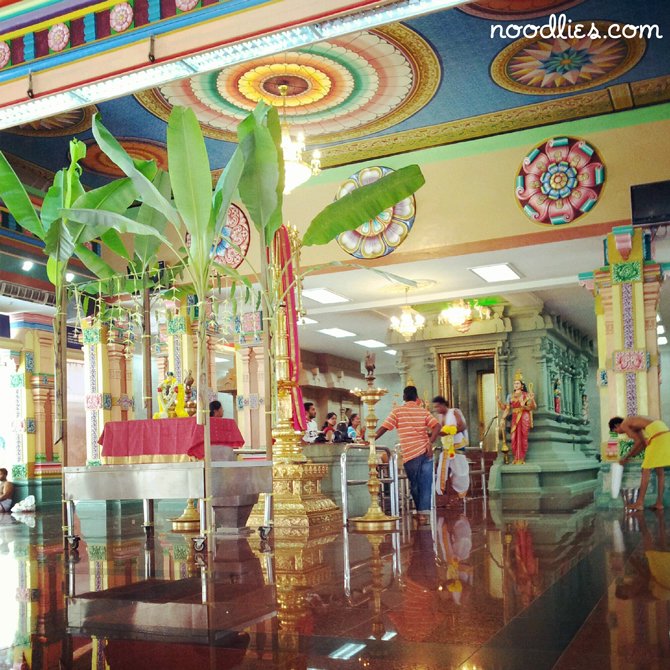 While the gods of commerce are at work in Chinatown, you can still find spirtual solace around the corner from Petaling Street in Bandar Street (Jalan). Sri Mahamariamman Temple was founded in 1873 making it the oldest in the city.  Originally a family temple it became open to the public in the 1920s and these days is managed by a board of trustees.
We found everyone super friendly and helpful, tourists are made very welcome.  Unlike some other Hindu Temples, they seem to encourage photography and filming.  Make sure you take off both your shoes and socks, and leave them with an attendant located to the left of the entrance.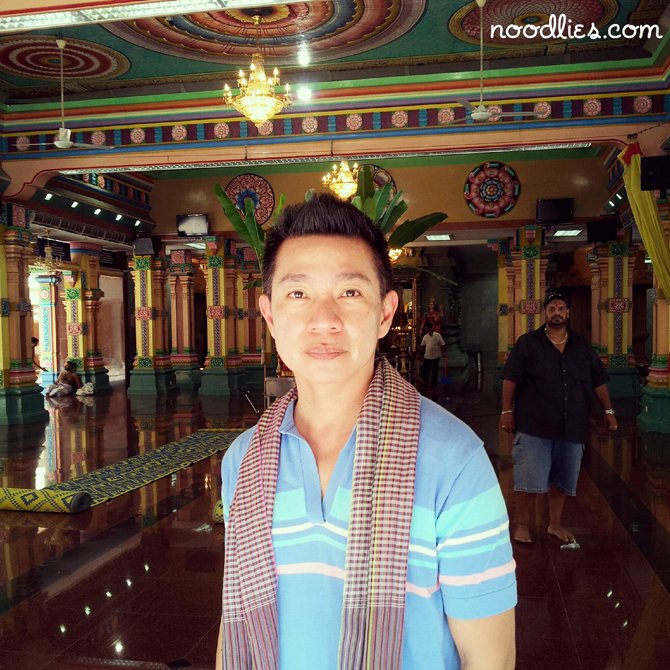 Malaysia claims to being multicultural is demonstrated on Bandar Street – within a stone's throw of Sri Mahamariamman Temple is a Chinese temple.  It's has a pretty traditional layout, through the entrance is an open courtyard that leads to the main shrine.
If your travel takes you to Kuala Lumpur, noodlies Sydney food blog recommends a spiritual detour when you're at Petaling Street, Kuala Lumpur, Malaysia.
Interested in Malaysia?
Check out the Tourism Malaysia website or their facebook.
Noodlies Malaysian posts were done with my super light, compact but powerful Lenovo X220 laptop – I call it "Junior" we're inseparable these days, with thanks to Lenovo Australia and New Zealand.