I left Vietnam as a young child and don't recall if we observe the Hungry Ghost festival. Last week, while wandering through little India, Singapore I witnessed a Chinese opera show.  A response from @selinawee to my instagram post provided the answer, the opera was part of the Hungry Ghost Festival.
On this Penang leg of the Malaysian famil, noodlies, Sydney food and travel blog stumbled on a local Hungry Ghost celebration – this was the final night, when everything comes to a climax.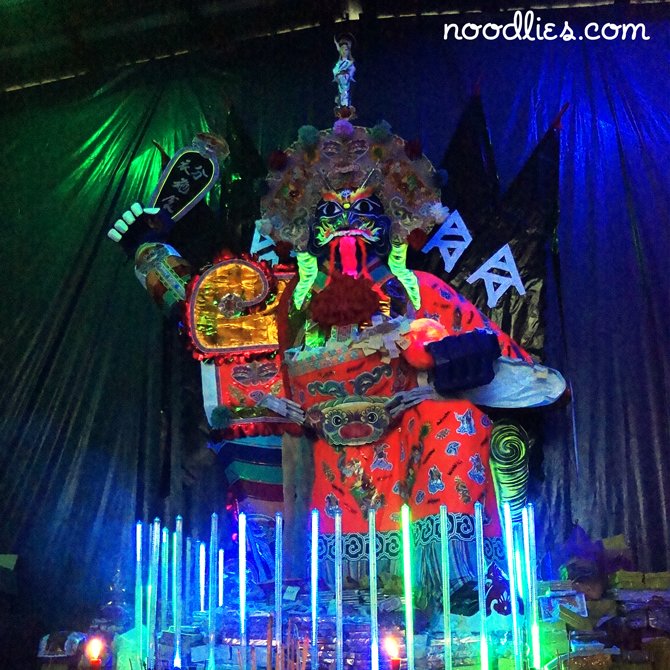 During this period, the gates of hell are opened allowing the ghosts to roam the earthly realm in search of food and entertainment.  These ghosts are hungry because their relatives had not made offerings to them after they died.  The Hungry Ghost Festival is celebrated during the seventh month of the Chinese calendar, before Moon Festival which comes following month.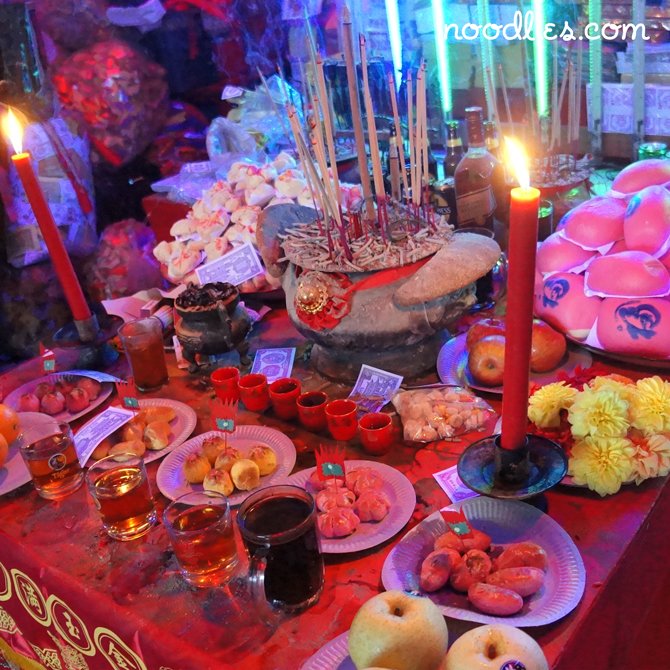 Feeding and entertaining these hungry ghosts will help to ward off bad luck and bring prosperity and it's common for local neighbourhoods to form committees to organise these elaborate celebrations.  They offer food and put on Chinese opera performances each night, these shows are particularly bright and loud to attract the ghosts.  Paper money, clothing, shoes are also burnt to as offering.
In Malaysia, these rituals can last between three and seven days.  On the final day, most of the altar structure is torn down and burnt.  Noodlies was ucky to visit the local community of Weld Quay, Lim Jetty in Penang during the final day of their festival.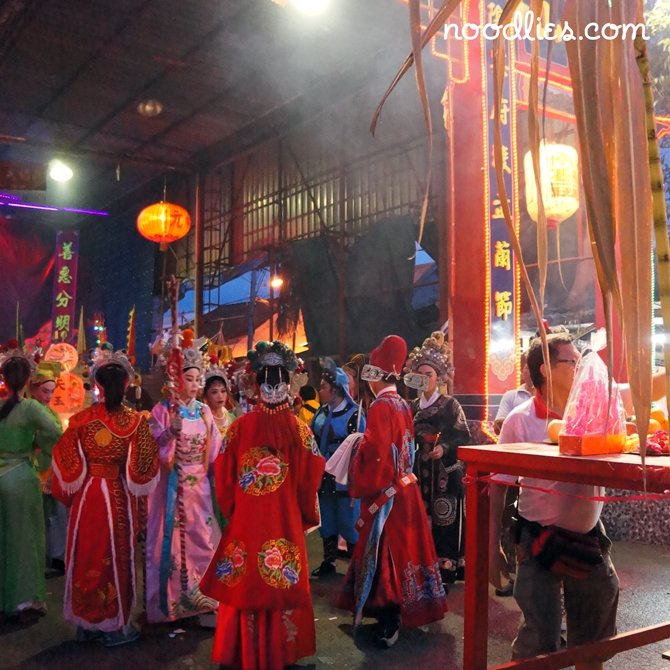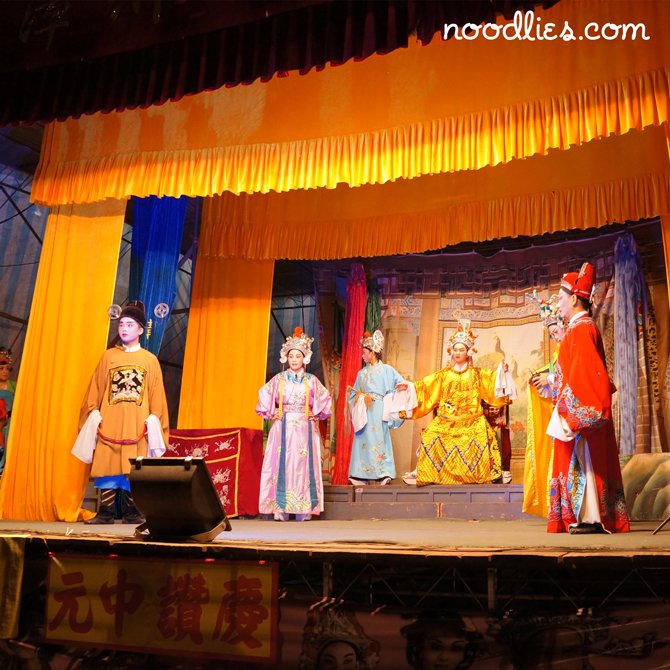 With approval from the organising committee, noodlies was able to capture fascinating vision of the ceremony in the featured video above.  You'll see the ritual unfolding including:
a hungry ghost taking over the body of a local to direct the procedings
Chinese opera performance
shrine and altar
It's an amazing spectacle that leaves a lasting impression.  If you come to Malaysia during this time, follow the lights and sound and enjoy the colour and intrigue of a local Hungry Ghost ceremony.
This noodlies, Sydney food and travel blog Malaysian experience (#discovermalaysia) was courtesy of Malaysian Airlines and Tourism Malaysia.