Noodlies, Sydney food blog was honoured be present at this morning's launch of Thai Food Week at Shangri-La Sydney by the Thai Prime Minister, Her Excellency Ms Yingluck Shinawatra.  She is visiting Australia to mark the 60th anniversary of bilateral relations between Australia and Thailand. So many things happened at the launch:
Announcement of Thailand: Kitchen to the World program
Awarding an additional 19 restaurants Thai Select or Thai Select Premium status
Som tum cooking demonstration by David Thompson and the Thai Prime Minister
Official opening of Thai Food Week at Shangri-La Sydney (28 May – 3 June)
Thailand: Kitchen to the World
Prime Minister Yingluck Shinawatra announced a new program, Thailand: Kitchen to the World to promote Thai produce and of course, Thai food to the world.  Thai Select is now part of this program; a certification which identify restaurants that use predominantly authentic Thai ingredients.
During the event the Prime Minister announced 19 new Thai Select restaurants, eight as Thai Select Premium and 11 as Thai Select.  See the award ceremony in the video below.  For more information, visit the Thai Select website.
At the launch the Thai PM also donned an apron and joined David Thompson of Nahm in a cooking demonstration.  They collaborated on som tum, that devilishly delicious Thai salad.  Watch them in the video below.
And what did we eat at the launch?
And outside the function area, several Thai Select restaurants made some wonderful bite-sized snacks for guests, some are featured below: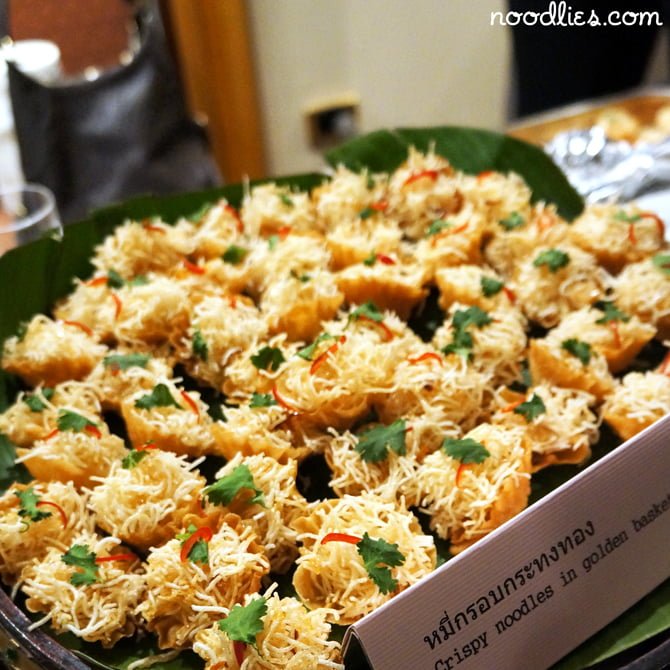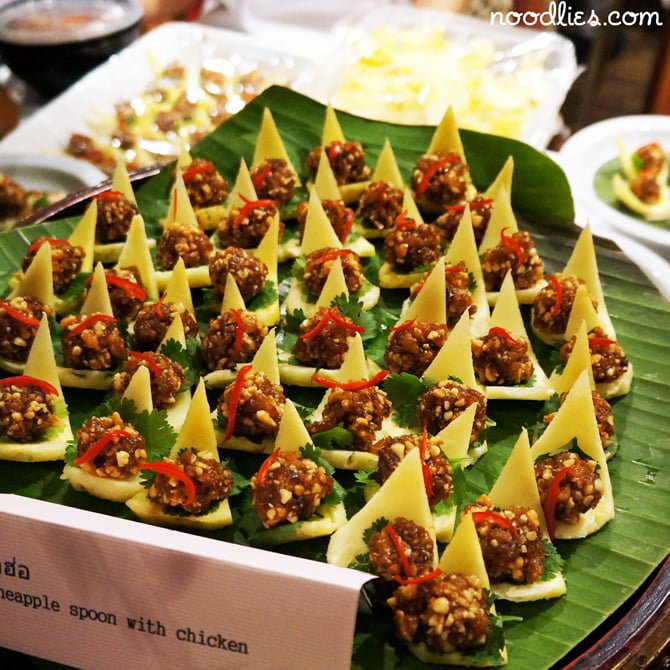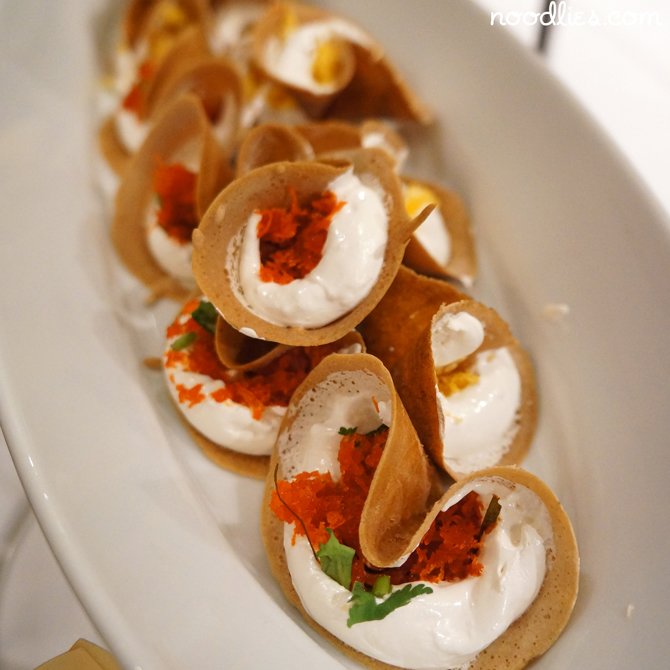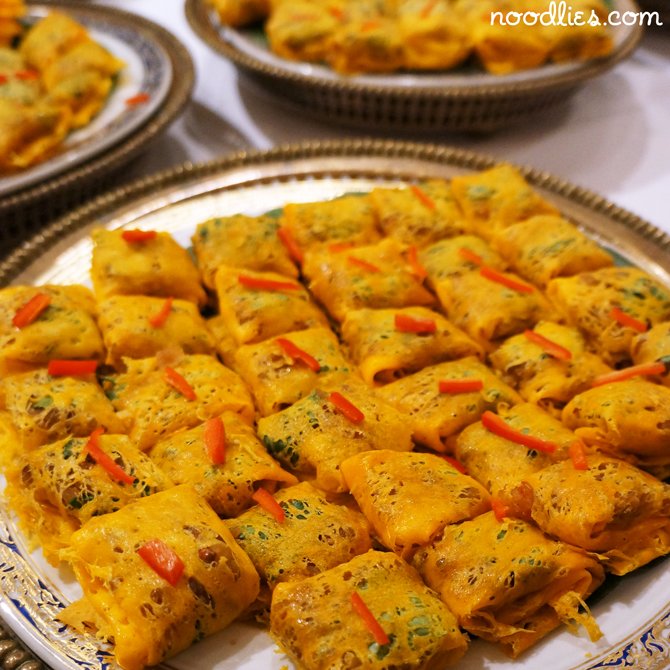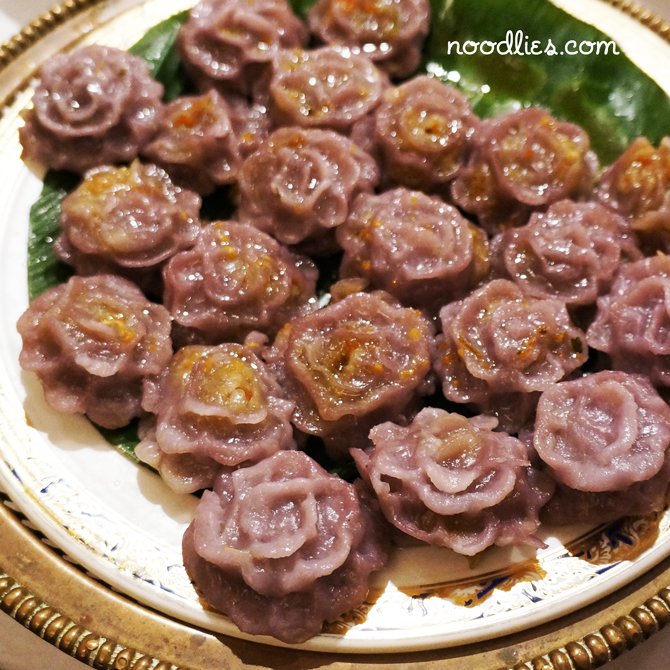 Thai Food Week at Shangri-La Sydney (28 May – 3 June) – how you can experience great Thai food…
From Monday 28th May, the Shangri La Hotel, Sydney will play host to a festival that will showcase the diversity of Thai food.  The hotel's Mix Cafe will treat diners to extensive lunch and dinner buffets of northern 'Lanna' style cuisine, such as Khao Soi and Hunglay curry. There will also be a wok station manned by the two chefs from Shangri La Chiang Mai, so guests will be able to enjoy the theatre involved in creating their food.
Lanna style food hails from Chiang Mai which is nestled amongst the mountains of Northern Thailand. The food is distinctly different to many of the well-known seafood dishes from the coastal regions of the country. Sticky rice features prominently along with pork dishes and Thai salads.
Making the journey from Thailand to ensure an authentic food experience are chefs Sirima Sributta and Chef Sorada Intaprom Shangri La Hotel, Chang Mai. The chefs have both worked extensively in Bangkok and Chang Mai and will work alongside the Shangri-La Sydney team.
The festival will run over lunch and dinner. Cost is A$48 for the lunch buffet  and A$68 for dinner buffet. Bookings are recommended.
For bookings: Café Mix at the Shangri-La Hotel, Sydney (02) 9250 6206.
This noodlies, Sydney food blog experience was courtesy of  Thai Food Week.