Record for the longest Lunar New Year Table in Australia set in Chatswood.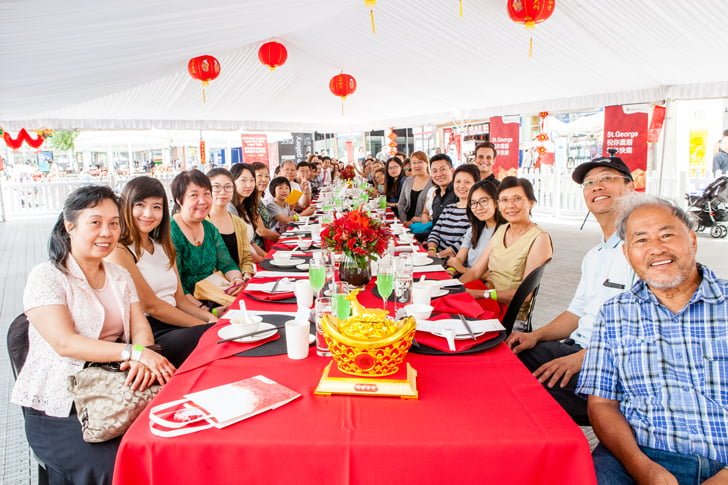 Noodlies, Sydney food blog (in my day time work capacity) was so proud that our team came up with the concept for this amazing activation and we implemented it.  On Saturday, 14 February, 2015, 60 hungry diners sat down to a 20m table under a giant marquee that literally took over Chatswood Mall.
Watch the short video to see all the colour and excitement.
If you want to find out more visit the Etcom website.