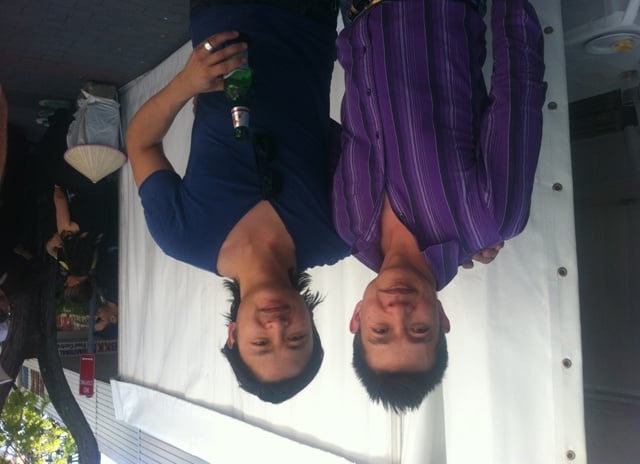 noodlies, Sydney food blog caught up with Luke at Luke Nguyen's Cabramatta Long Lunch event yesterday in Cabramatta.  A full post on this even, which is part of the 2011 Sydney International Food Festival to come, soon.
In this video interview, Luke talks candidly about:
growing up in Cabramatta
his love for the area
coming through Villawood hostel
his new SBS TV show taking him to the Mekong river
Red Lantern and influences on its menu
Little Lantern, his charity
I found Luke very approachable, honest and a great interview subject.  What do you think?
Disclosure: noodlies, Sydney food blog is a passion I indulge in after hours.  During the day, I am an employee of SBS, however, not in a food related area.