I still maintain this is the best chicken noodles in town; the chicken is crispy and tender, the noodles fresh and the chilli sauce not too sweet, not too salty.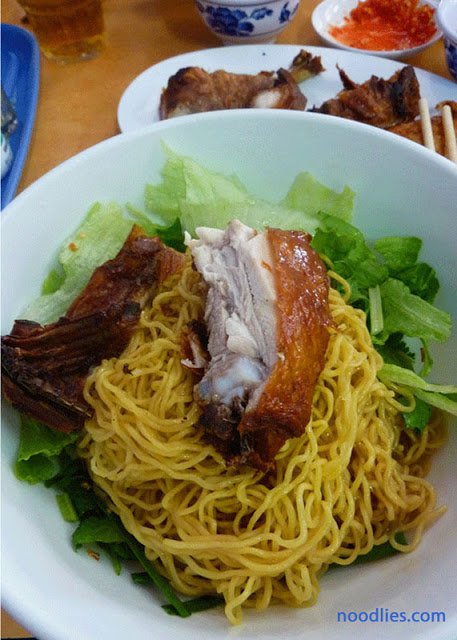 This is the 'dry' version, where you get the soup on the side.
I guess everyone else agrees it's a fine eatery, there's a long line anytime between 11am – 2pm each weekend.