Day 5: Took a Tender to Mystery Island for Chicken.
Yesterday it was Noumea. Today, it's Mystery Island, Vanuatu and it's just what you'd expect, a long stretch of land, covered in tropical green canopy and swaying palm trees. No electricity and the mod cons you'd expect in Sydney. It's billed as the place to experience unspoilt, local culture (if you conveniently ignore the thousands of visitors each cruise ship brings).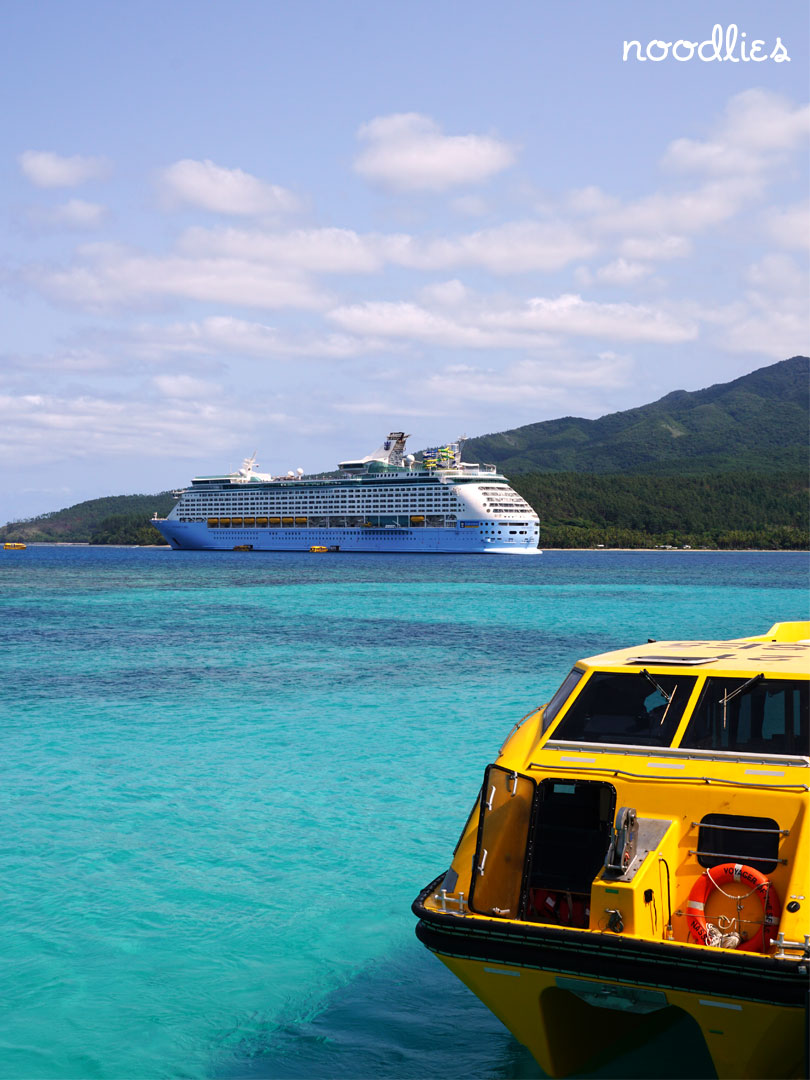 We launch in canary yellow tenders from the ship. It's like a low-tech science fiction movie, the Voyager of the Seas is the mother ship, sending little reconnaissance ships to explore a foreign planet.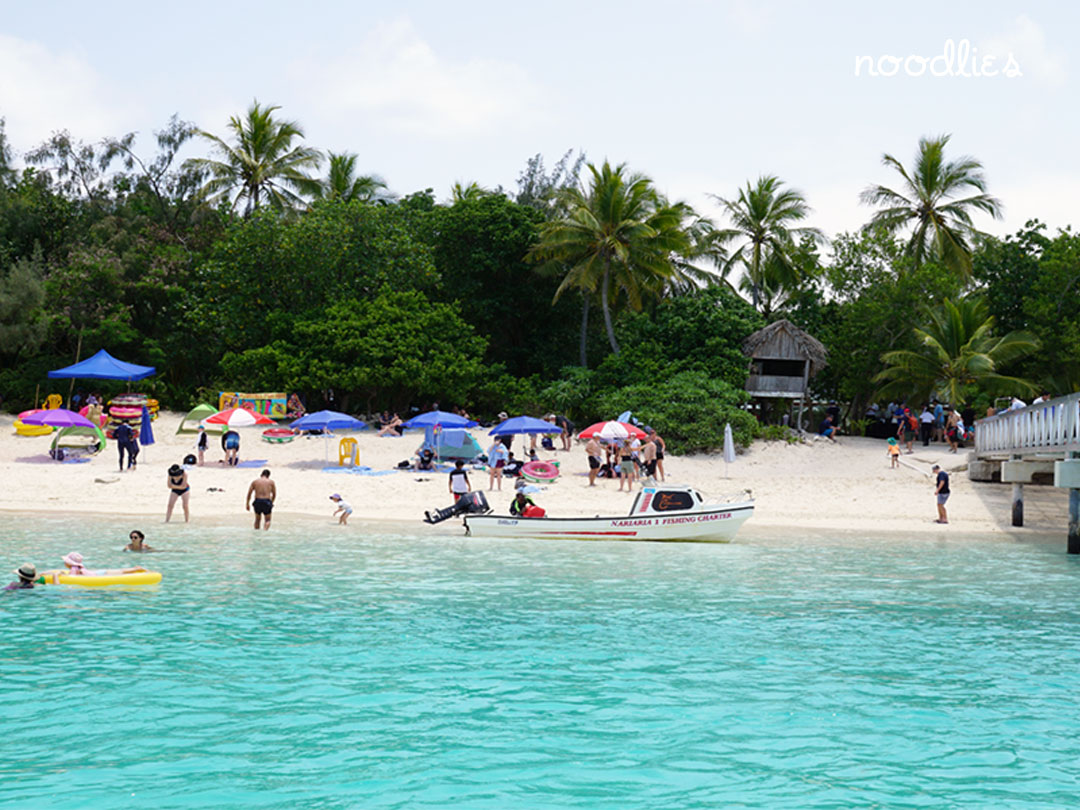 The beach is true to the promise; postcard perfect aqua water with schools of fish visible to the naked eye, tropical heat and cooling sea breeze, grass huts on stilts under palm trees and friendly locals meeting us as each tender docks.
The tourists take to the beach like fish to water. Before long it's filled with sun-screened cruisers, families with multiple generations through to couples, some married for decades, others are lovey-dovey newly weds.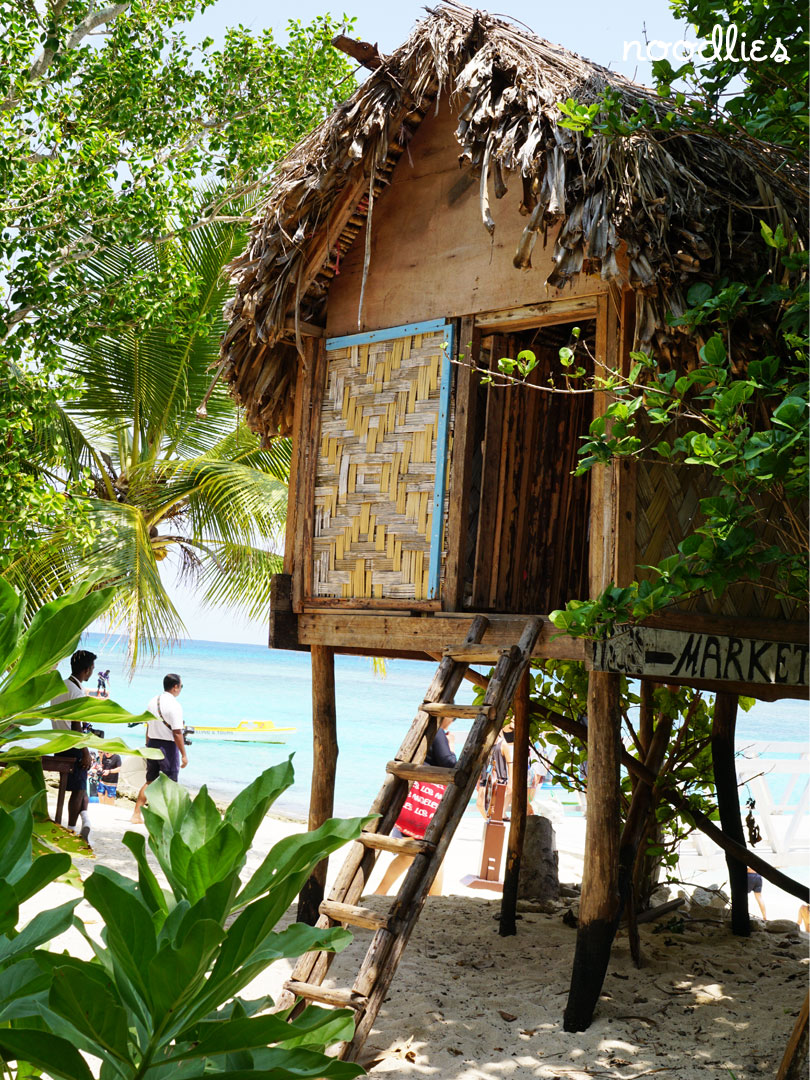 A short stroll inland along a dirt track leads to a small local (tourist) market selling tees, wraps, handmade jewellery from local products. There's no boundaries in this market, stalls pop up here and there along the winding track.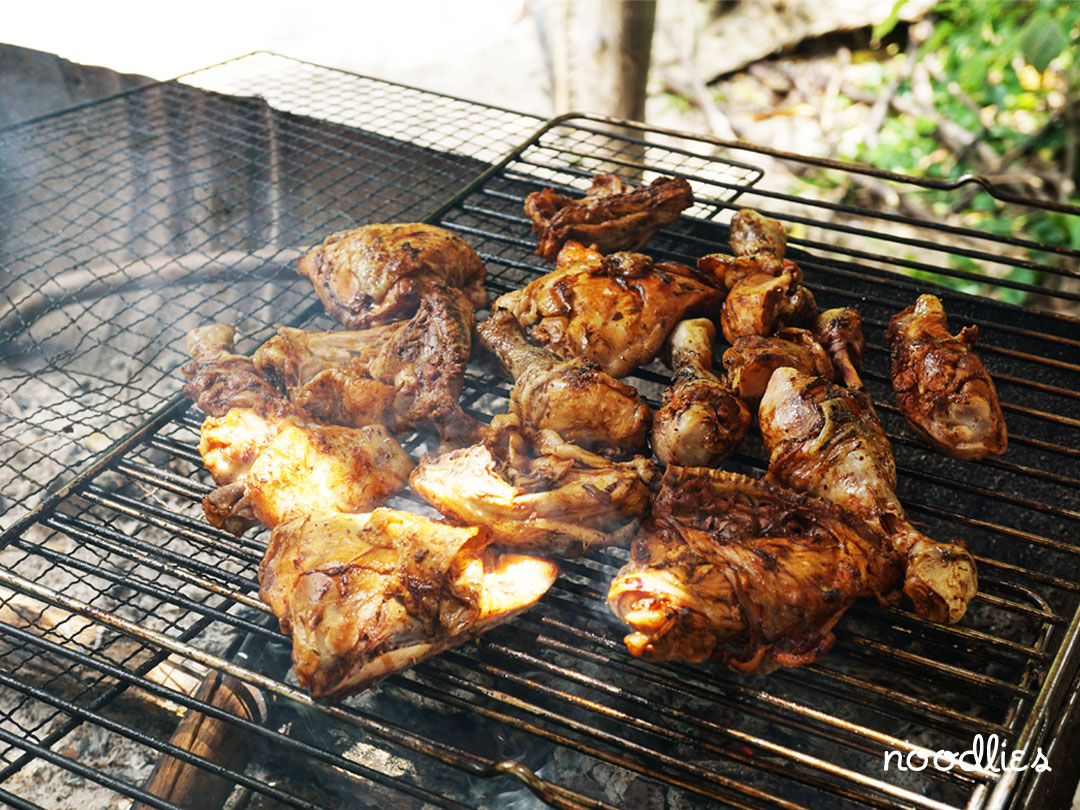 The only hot food I could find is BBQ chicken. Two choices, chicken with rice or chicken and chips for A$10. The restaurant is in the open with small wooden tables and stools spread around it.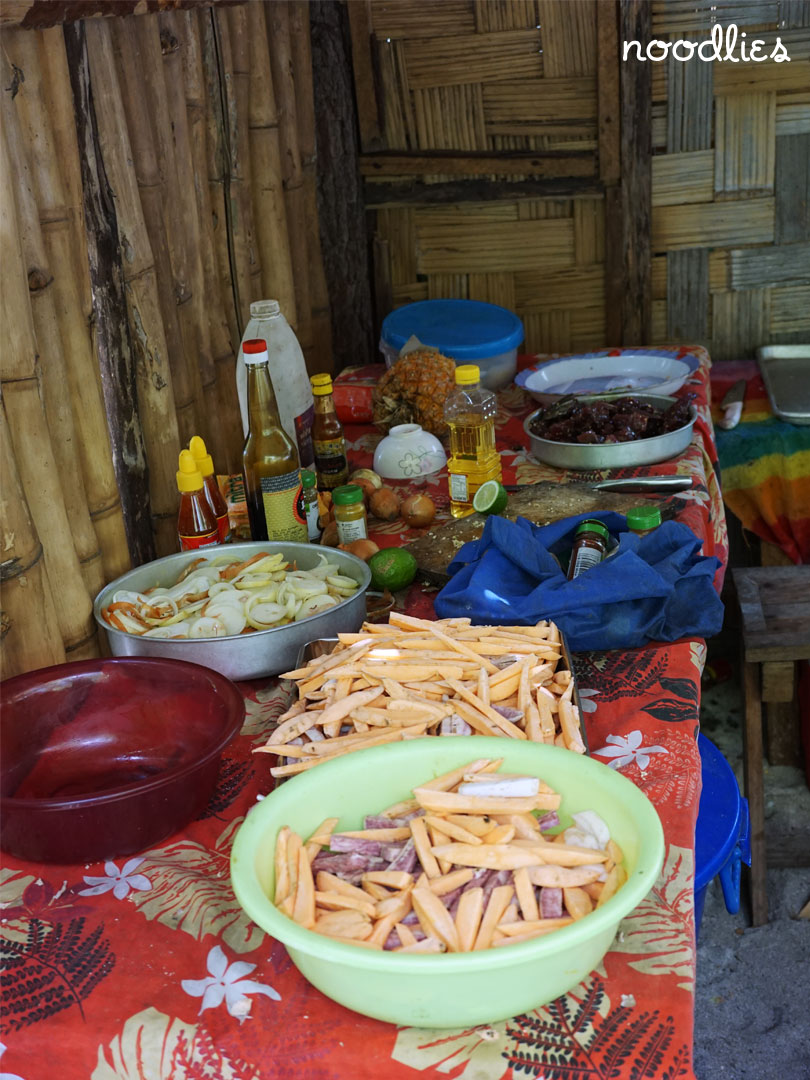 Step inside and you'll see chicken being cooked to your right, the counter is straight ahead. Behind the counter, most of the ingredients are laid out, including cooked and uncooked chips and condiments like tomato and sweet chilli sauce.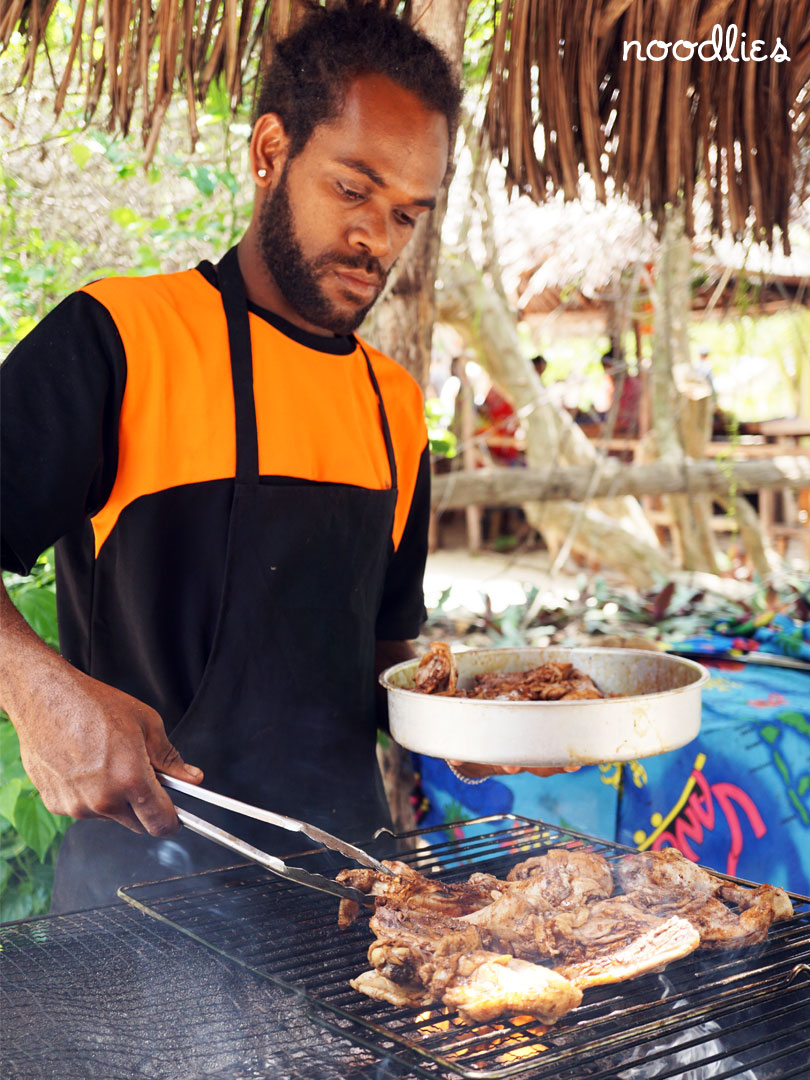 Chicken is cooked over a coal oven that resembles half an oil drum that's blackened from regular use. The meat is cooked until the skin is black blending chicken pieces into the grille and oven.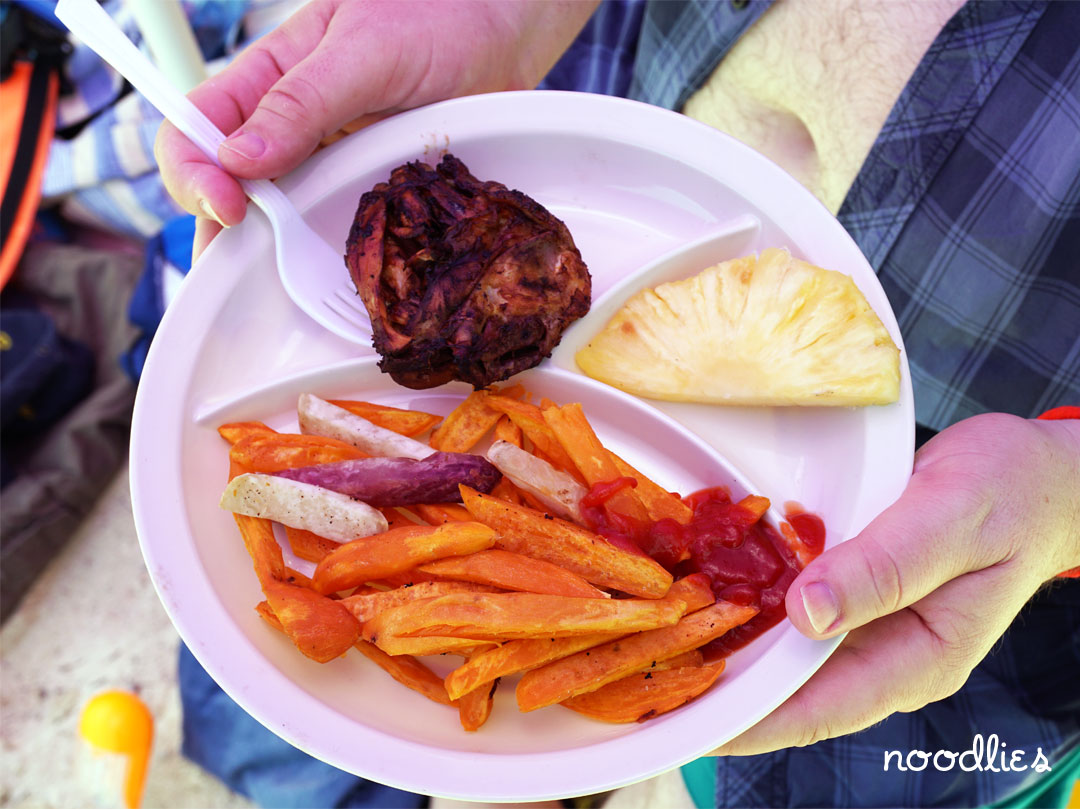 The chips are a surprise; no potato here, instead it's a rainbow of sweet potato, cassava and yam, giving the dish a perfect tropical twist. They are cooked over the ground on a wood fire. It's served with a slice of lightly roasted pineapple in compartmentalised plastic plates that reminds me of a school canteen. Simple and delicious.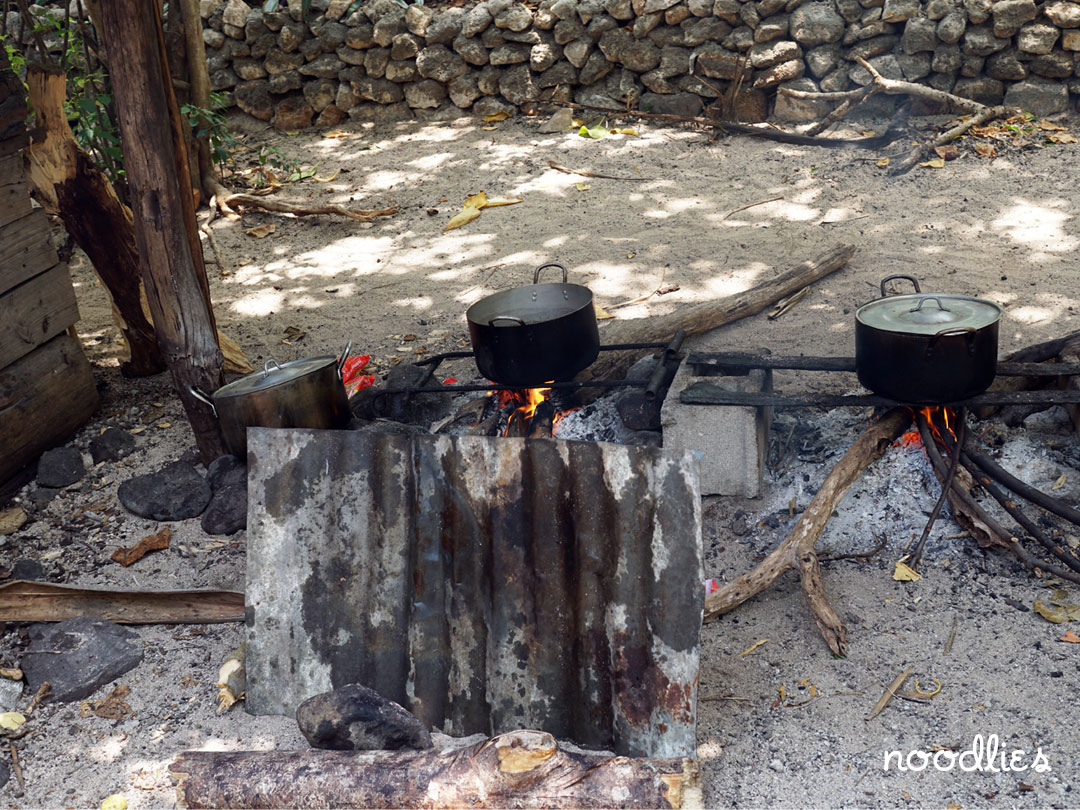 It's almost noon and the tenders are still ferrying more tourists, but now, it's more swap than invasion, with some early visitors heading back to the mothership.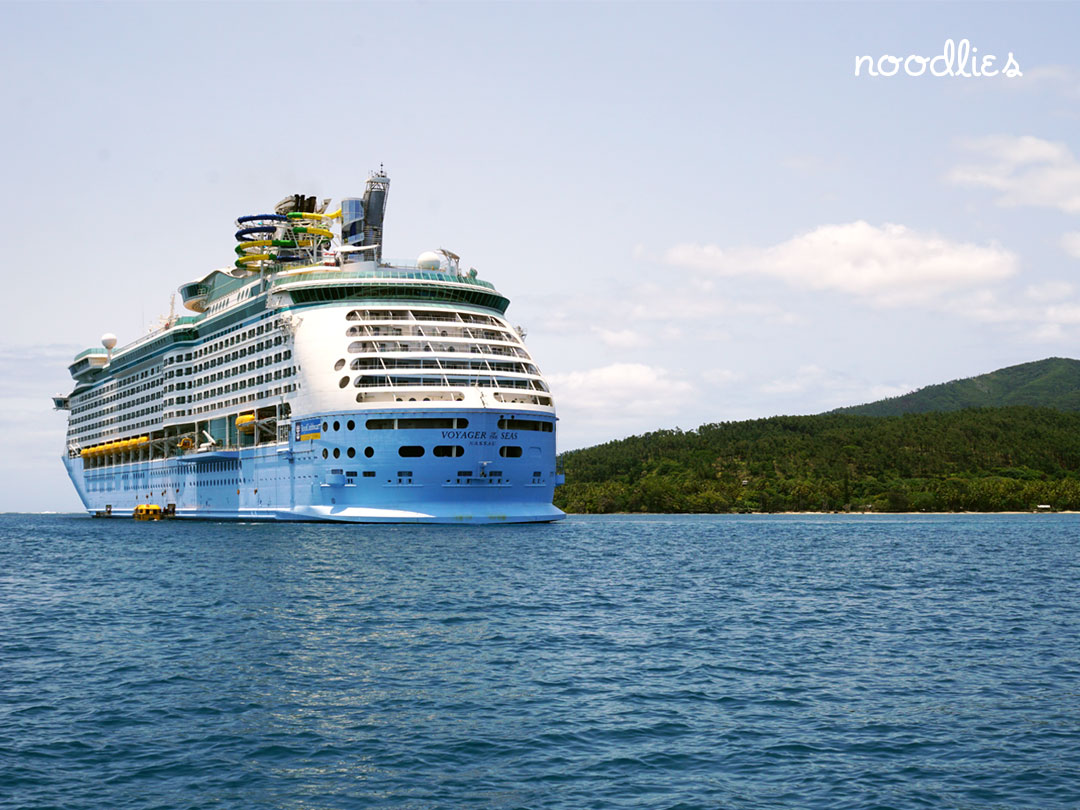 I'm one of the early arrivals to head back. Enough sand and aqua beach, time to head back to the mother ship for an afternoon nap by the pool.