Day 4: Our first excursion.
Day one, everything is novel. After all that discovery, day two and three are all about using, eating and playing the hell of everything. All-you-can-eat buffet, all you can play golf, all the hours you can lay around the pool and, for those with the Deluxe Beverage package, unlimited alcohol until you pass out.
But after four days on the Pacific Ocean, we're stir crazy and can't wait to get to our first destination, Noumea.
We've never disembarked from a cruise ship, never been to New Caledonia. What I do know is that there is a Vietnamese community there and after days of unlimited western food, I'm ready for a bowl of pho.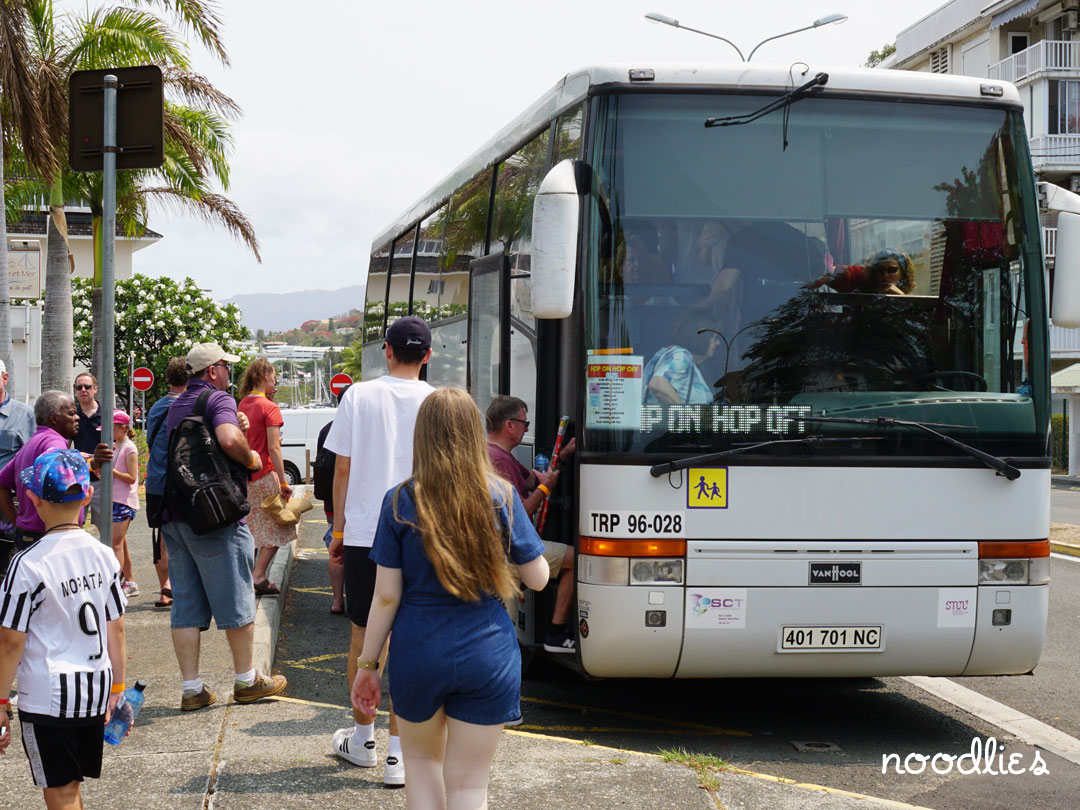 Of course, there are plenty of planned excursions offered by Royal Caribbean, some sounds interesting, like a three-hour exploration of the city and countryside, to the extreme touristy Tchou Tchou train; two hours in an open-air, motorised trolley.
We opt for the hop on hop off bus, a perfectly good way to explore Noumea and to get us out of the industrial working port that the ship has docked in.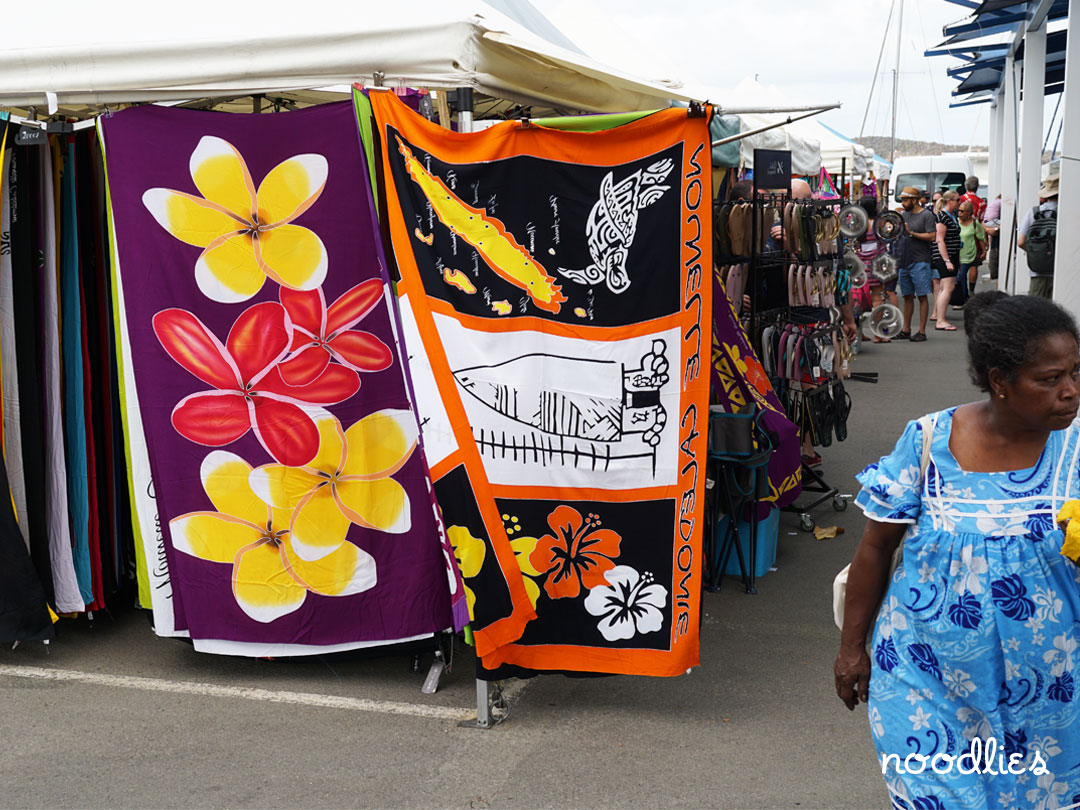 Our first stop is the Morning Market. It's usually closed on a Monday, but we're told that they're open especially because it's close to Christmas. I think it's because there's 3,400 of us on the cruise and keen to spend some Aussie dollars.
The fruit and vegetable section has the most novelty, it's always interesting to see local produce. But we're not shopping for dinner. The other sections are mostly sarongs, dresses and shirts in large, bold prints – frangipani, turtles, map of New Caledonia. Buy them as a memento of your visit, but don't expect bargains, wraps range from A$15 up. I bought a decent sized turtle one for $25. Men's shirts were around A$60.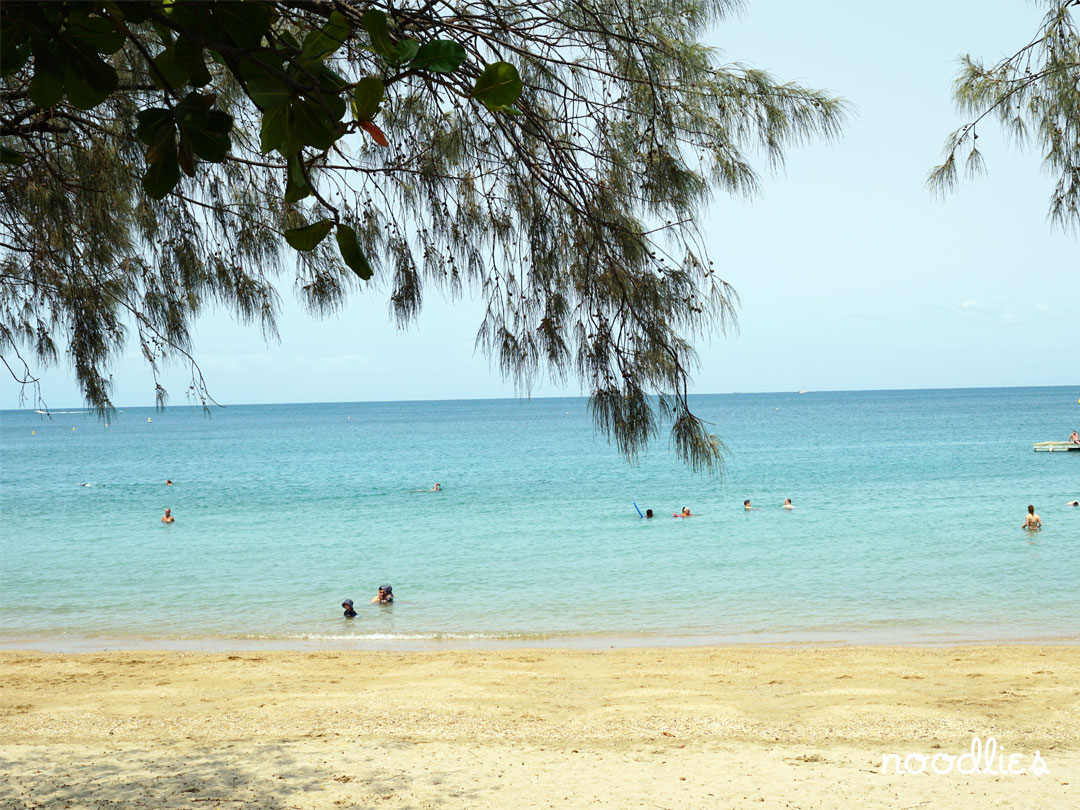 Lemon Bay is one of two beach stops on the hop on hop off route. It's the quieter beach, with aqua water and golden sand. The beach has a relaxed vibe with lots of room for swimmers. Just don't expect the beachside restaurants and café to open until 11am.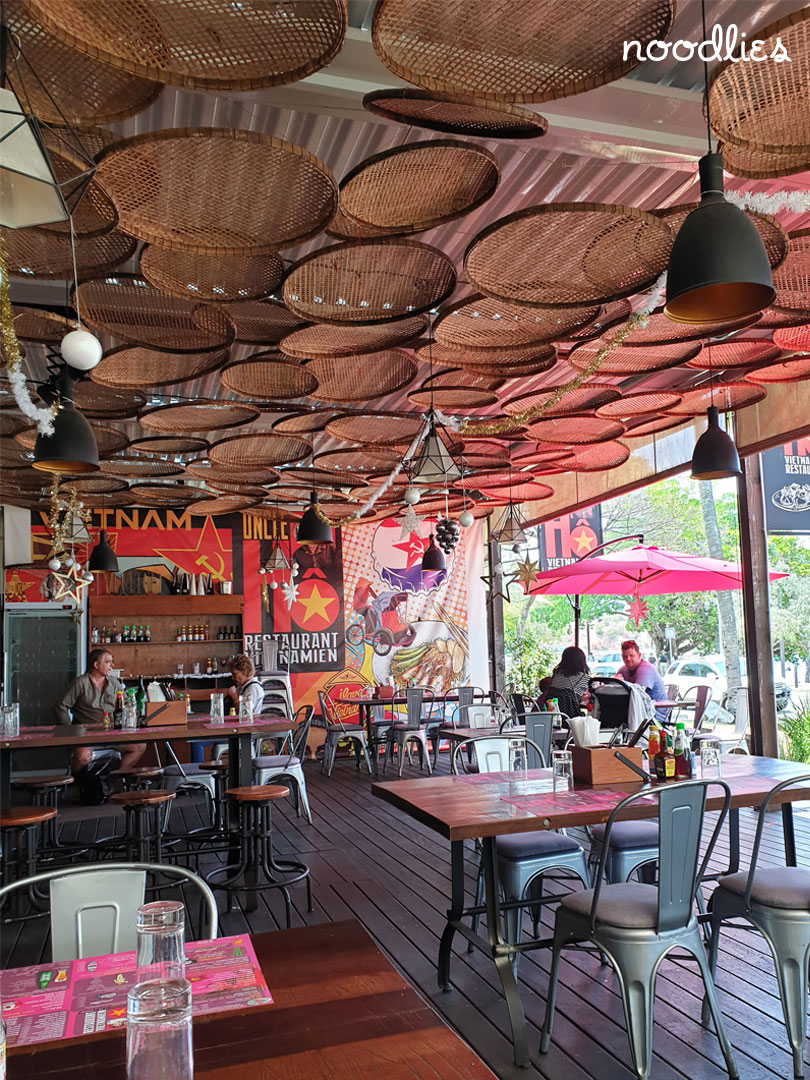 Here, we find Uncle Ho, so I could tick pho off my check list. Since 1965, the open air restaurant has that holiday vibe with Asian décor to match the mood.
My pho broth didn't have much flavour, I had to add fish sauce to it twice in search of taste. Luckily, bun bo is a delight, clear vermicelli with beef marinated in lemongrass – punchy, moreish flavours. What the staff call spring rolls, is actually goi cuon, vermicelli, mints, pork and prawns wrapped around moistened rice paper. It looks and tastes like the real deal, the trick being the right balance of all the flavours.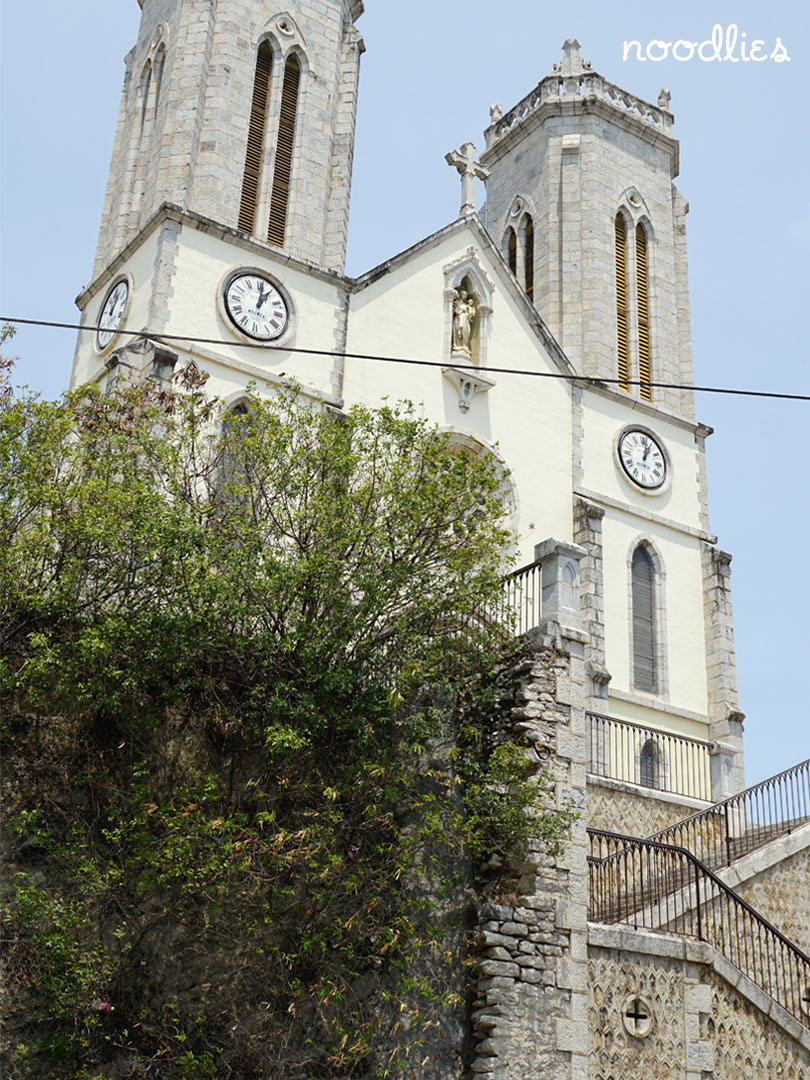 Stop 9 is the Noumea Cathedral on top of the hill with sweeping views of the city. It's a huge, dark space with high ceilings and soft lighting. Stained glass on either side of the front bathes us all in heavenly light. I feel closer to God, which is obviously architect's intention.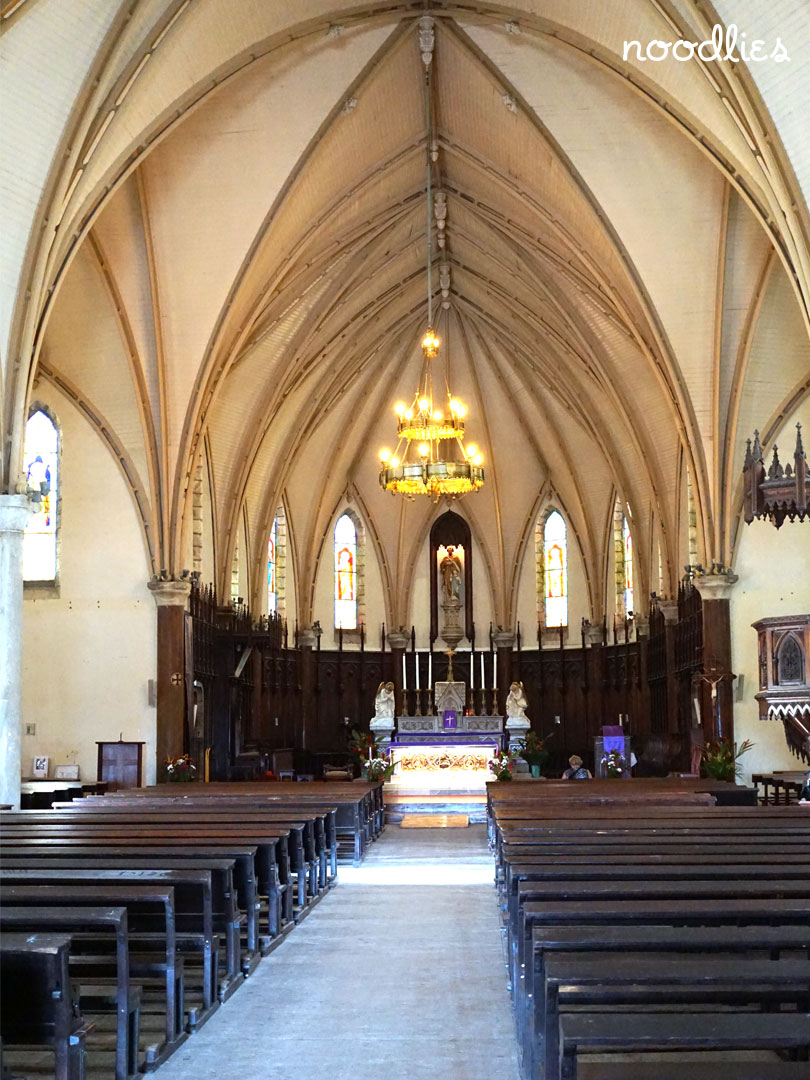 We had around six hours in Noumea and I probably should have researched the city more and visited more places, like explored the the less touristy sections of Noumea around the Cathederal. But heck, this is a relaxing holiday and I'll take it easy.
No phone, internet and no regrets. That's how I roll this hols.