noodlies, sydney food blog's Top tips to get the most from your cruise.
After our 9 night South Pacific Cruise on Voyager of the Seas sailing 20 December 2017, I've compiled a long list of tips which might come in handy for the next cruise.
They might help you save time, money and reduce frustration. As you can see below, it's all about research and preparation.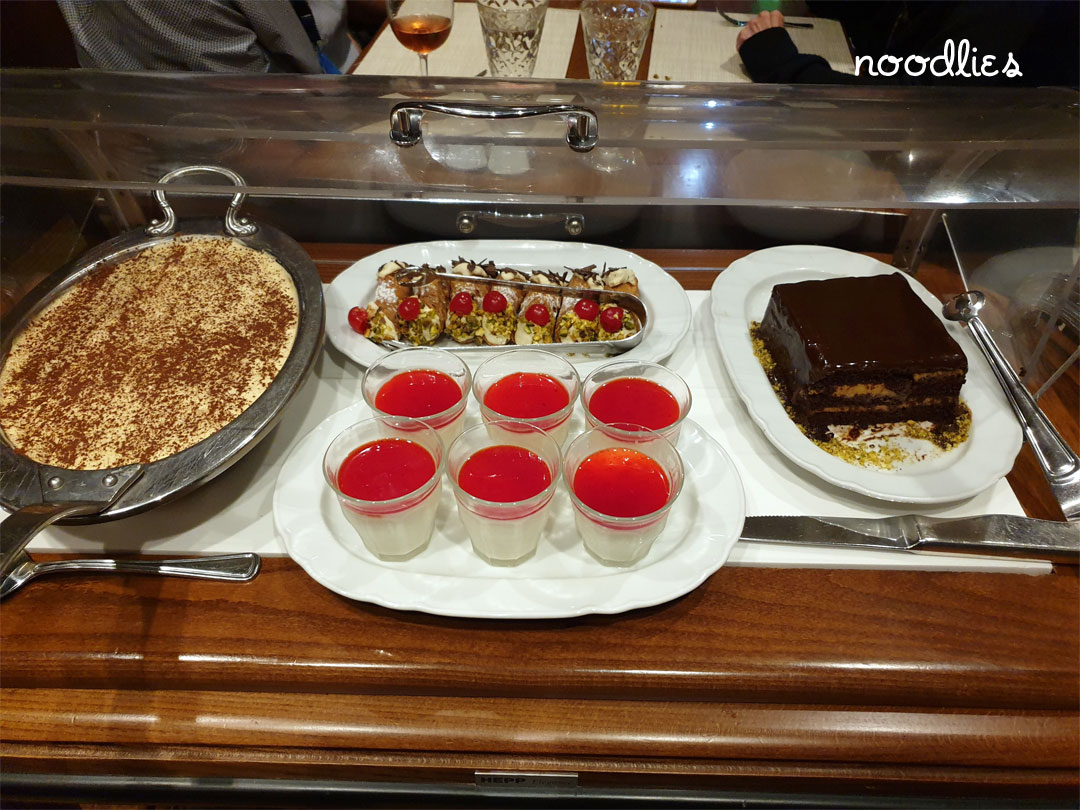 Before you sail
Avoid Christmas, New Year sailings if possible: these are popular and sell out, so don't expect discounts. Cruise lines usually discount when a sailing is not a full capacity – they'd sail with a full boat as they can get more revenue via upselling other products/services. There are often good discounts to be had when you go outside of holiday periods.
Consider drinks/beverage packages: Water, iced tea and lemonade are provided freely at restaurants but a week on that might turn your mood sour. On the scale of lower to higher cost, it's the soda package (unlimited soft drink), Evian water and unlimited drinks. If you drink more than 3 coca colas a day, then you should go for the drinks package. One annoying thing with this package is that you can't get bottled water or canned soft drinks, you either fill up with a cup supplied by Royal Caribbean or in plastic cups from the bar. Unlimited drinks package is the most convenient and you can get soft drink, bottled water, standard wines, spirits and cocktails (premium cocktails are additional). It's by far the most convenient and the most popular on our Christmas cruise. Financially, you'd need to have more than six drinks a day to make it worth your while. While you might be able to do this for the first few nights, the question is can you sustain this for 9 – 12 days?
Consider food packages: your cruise ticket includes all meals in Windjammer Marketplace (buffet), Main Dining Room (a la carte) and Café Promenade (quick snacks and coffee). Windjammer has a huge range of choices and the Main Dining Room do have daily specials. However, remember your cruise is between 9 to 12 days – three meals a day so potentially up to 36 meals in three venues. Consider a dining package which gives you access to three "Specialty" fine dining restaurants; Chops Grille (steaks), Giovanni's Table (Italian) and Izumi (Japanese). The first two you can dine free with a food package and you get $35 credit per person at Izumi. We had a decent dinner with a bottle of wine and was still under then credit threshold. Food packages can be purchased for a 3 visit or unlimited dining which allows you to go to as many restaurants as you like, even on the same night.
Don't book food and drinks packages until closer to sailing: I hate spam, however for newbies, you'll get discounts and offers, pre-sailing that you would never know about via email. Often food, drinks and internet packages are discounted by as much as 20% months before sailing – an offer we took up. We scored a free balcony ocean view upgrade from an email offer.
Internet: it's around US$20 a day for 'streaming' internet, but in reality, it's ADSL speed, around 3Mbps.
Travelling in a group? Book your dining together: you are assigned the same table and same dining time at the complimentary Main Dining Room for the whole trip. If you're in a family group, make sure you are booked to dine at the same table.
Select the earliest check in time and get there earlier: the earliest check-in was 12.30pm on our cruise, but we were able to start to board just after 12 noon. It was hassle free and there were no queues. Once onboard, we were able to head to the buffet for lunch – which was included in our cruise.
Check-in online: do everything beforehand, it makes check-in in on the day a breeze. For example, you can upload a photo with online checking rather than waste time on the day for them to take a photo.
Bring sun protection: not just sun screen, but hat, sunnies, swimmers etc.
Bring a few shirts and a jumper: it's a holiday but some nights you might like to dress up. Specialty restaurants have dress code that requires long pants and preferably a shirt. Even though it's summer, some nights can be cool.
Minimise number of luggages: the Staterooms are relatively spacious, but you don't want to clutter it up with two large suitcases.
Lanyards: your SetSail Pass is a plastic card which is all you need on board (and to get off – you don't need to bring your passport to visit the islands). SetSail Pass and the associated bar code lets the staff know what food or drinks package you're on and identifies you onboard. You need it with you at all times and the best way to keep it with you is with a lanyard. It is also the key to your Stateroom. If you can get one that has retractable chord it'll make it easier to stretch it to insert the card into the opening slot.
Download the Royal Caribbean app: It has your SetSail Pass on it to make checking in on the day easier. It also lists the activities each day. Your restaurant booking and planned activities also show up in your Calendar. Purchases such as drinks or excursions show up in the folio section of the app. The idea is great. In practice, I found it didn't update all of my restaurant bookings. The app allows users to message friends onboard for free – a great idea given there's no mobile reception. However, as at December 2019, this facility isn't available on Voyager of the Seas.
Bring seasick pills: nothing worse than being sick on day one and you know you'll be on the Pacific Ocean for another three days. Bring diarrhoea and Eno for the same reason.
Bring power socket adaptors: Sockets are US, so make sure you bring adaptors.
Don't bring powerboards or extension chords: they could be dangerous with the ship's systems. They will provide extension cords if you need them, ask your room attendant.
Check your bags in: Make sure you tag your bags (they give you instructions on how to do this when you check-in online) then on the day, they have people on the ground floor that takes your bags, so you're footloose and fancy free as far a big bags are concerned. Bags are delivered to your room around an hour after sailing.
Bring Australian Dollars especially small change: don't expect too much in terms of shopping on the islands. It's mainly little trinkets and a lot of cute and colourful sarongs. For all that there's no point in trying to change into local currency, most will accept Australians dollars or credit cards. But they don't always have small change, so best to bring small change and even coins so you can pay the exact amount.
Avoid booking inside facing rooms above The Royal Promenade on level 5. That's where the bars and shops are, and that's where live music and special events are held. If your room is above all that commotion, don't expect a quiet cruise.
While sailing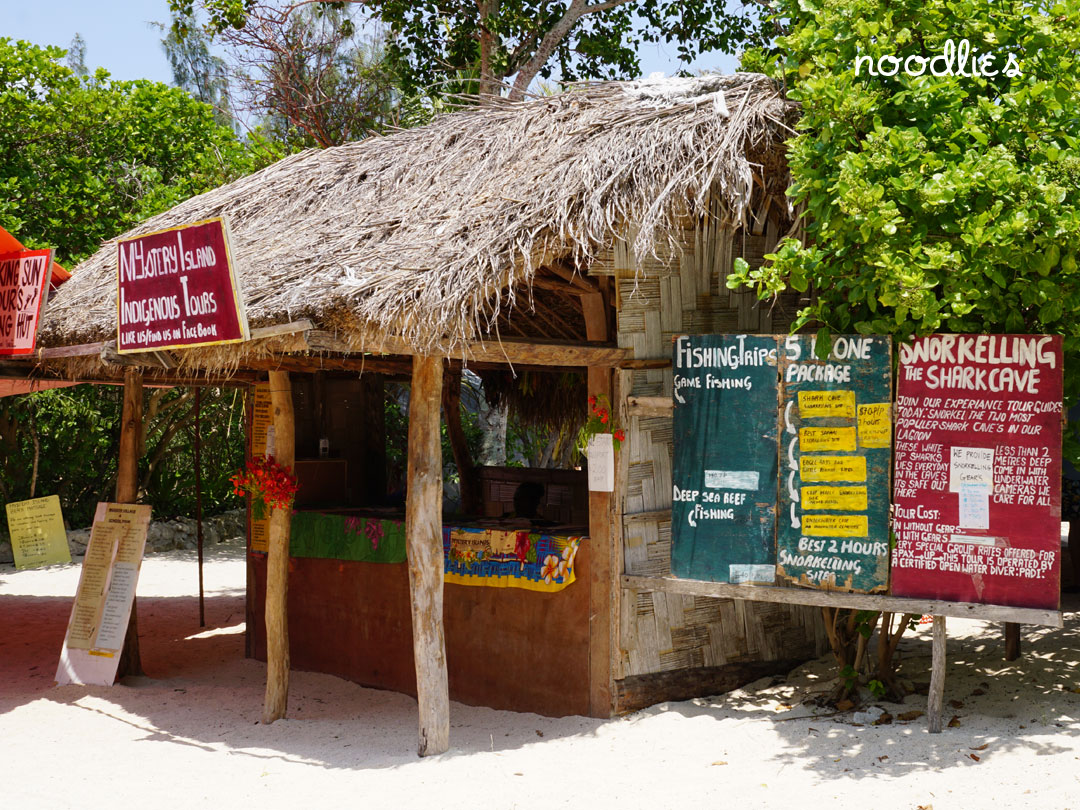 Wash your hands: there are thousands of guests with thousands and hands that can spread germs.
Eat early: Specialty restaurants are popular after 6pm. Dine before that and the restaurant is less busy. Giovanni's Table has a dessert tray, early diners get the first pick and everything looks a lot less messy.
Breakfast variety: Windjammer buffet will be the most familiar and with the largest selection of food. But there's also Main Dining Room level 4 for a la carte and Main Dining Room level 3 for limited buffet.
It's US$ on board: all costs are in US dollars not Australian, until you get adjusted, remember, it's usually more than you think.
Check your expenditure: onboard via the app and the invoice the day before you leave. When you're in a group where members have different drinks, dining packges and give staff all your SetSail cards when ordering, we found we were overcharged a few times.
Got any other handy tips? Leave a comment to help other cruisers.