The best won ton egg noodles in Hong Kong
It's a topic which may start as polite conversation, graduate to debate and escalate to a friendship-destroying fight. Who knew noodles could could be the subject of so much fire and passion?
Take a look inside the best egg noodles in Hong Kong
Win a flight for 2 to Hong Kong flying Cathay Pacific
There's even debate on the origins of noodles; Italian or Chinese? What we do know for sure is that slippery strands were slurped at least 4,000 years ago, with the earliest noodle remains uncovered in Lajia by the Yellow river, China. Today, noodles are still a daily part of life for many of the almost 4.5 billion people in Asia.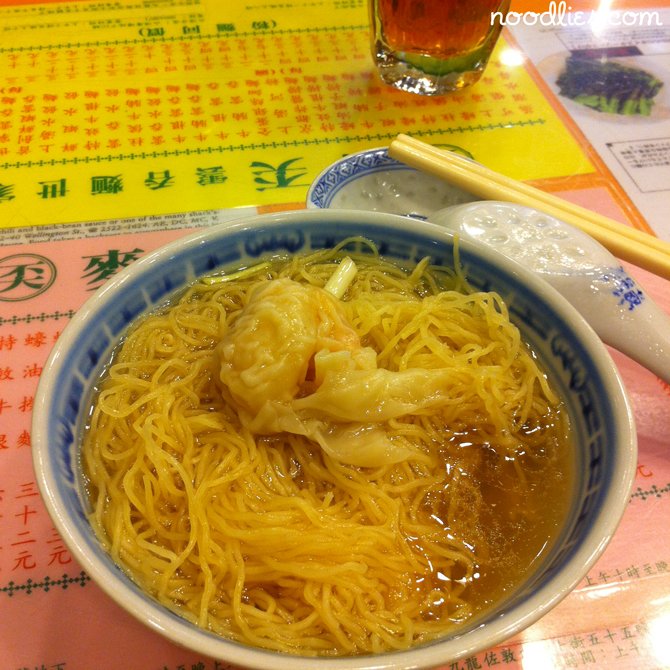 And when it comes to egg noodles, Hong Kong is home to some of the best in the world, especially when paired with the yang to its ying, won ton dumplings. So the best egg noodle in Hong Kong is a pretty high praise that's almost equal to the best in the world.
On a recent visit to the fragrant harbour, I needed to have this question answered once and for all. So noodlies, Sydney food blog turned to long time friend, London Le Cordon Bleu graduate, food commentator and local, Daniel Cheung. He's worked in the kitchen of top restaurants in London including Pollen Street Social, Texture, Restaurant Tom Aikens and Bull & Last. A few years ago he returned to Hong Kong to stage at two Michelin starred Amber at the Landmark Oriental as well as three starred Bo Innovation. These days he has his own food PR business, Lion Rock Innovations. In his spare time he leads customised food tours for a premium cultural and food tour provider, Little Adventures in Hong Kong.
What's your favourite won ton egg noodle soup in Hong Kong?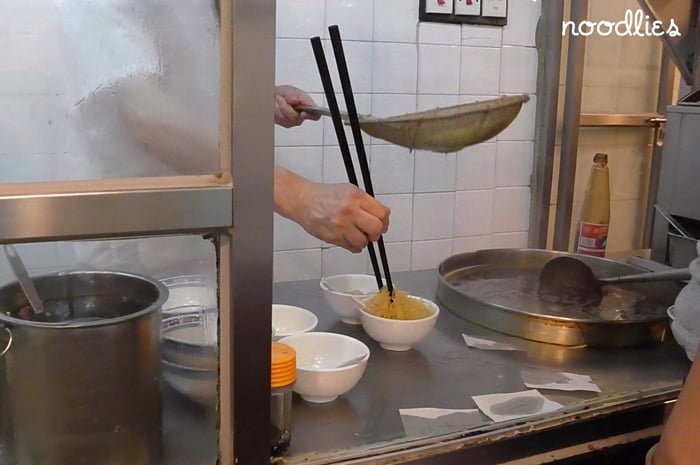 While Mak's Noodles in Central (77 Wellington St, Central) is probably the most well-known, without hesitation, Daniel crowns Mak's Noodles in Sheung Wan (37 Wing Kut Street, Sheung Wan) as his favourite. According to Daniel, the story goes something like this: decades ago, Mr Mak was a private chef for the wealthy elite in Guangzhou where he mastered the art of uber-delicate won ton noodle soup to satisfy their intricate and demanding palates. When he moved to Hong Kong, Mr Mak established his first shop at the current Sheung Wan location. Today, it's still operated by his eldest son serving up noodles faithful to his father's original recipe. The other Mak's Noodle branches are operated by sons or relations to Mr Mak, (the Wellington branch is run by his second son) although they don't seem to be affiliated with this original branch.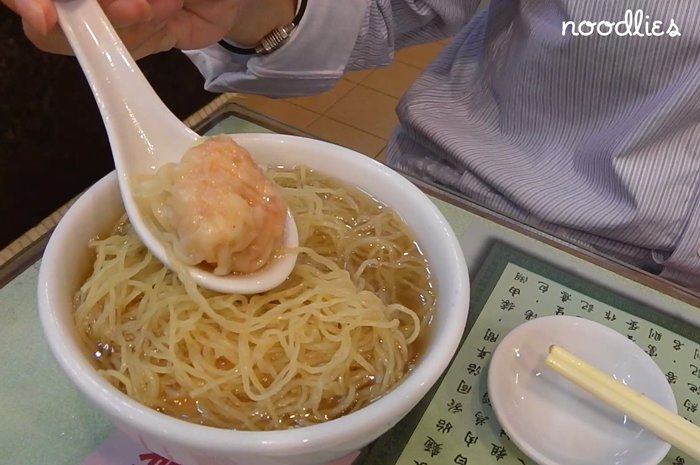 Daniel insists the original, in this case, is still the best. He explains in the noodlies featured video above why. The egg noodles are still made fresh everyday, stringy and lively thanks to a quick dip in cold water. The shrimp dumplings are tiny, bite-sized morsels. But it's the broth he says, the clear rich broth which features dry flounder that's sun-dried before being grilled over charcoal and introduced to the soup, giving the bowl that moreish, unrivalled flavour.
Who am I to argue. The only sounds coming from my mouth right now are slurping, purring noises.
Win a trip to Asia
If you're hungry after reading this post, here's a competition that could score you two economy flights to one of over 20 cities in Asia.

Cathay Pacific, the 2014 Skytrax airline of the year is offering foodies the chance to win two return Economy Class flights to an Asian food capital from the airline's vast network that includes 20 destinations in China alone. Good Food Month's signature event, the Night Noodle Markets, brings delicious cuisine from around the world in one buzzing spot and this year Cathay Pacific, the official airline partner of Australia's largest food festival, will bring the world even closer with its Taste Asia with Cathay competition.
To go in the running, entrants will need to take a picture of their favourite Asian food or flavour, and share it with the hashtag #TasteAsiaWithCathay and of the destination they would like to visit (for example, #Shanghai) via Twitter, Instagram or Cathay Pacific's Facebook at facebook.com/cathaypacificAU.
Visit the Taste Asia with Cathay competition page for more details.
Good luck, loyal readers!
Noodlies, Sydney food blog experienced delicious Hong Kong as a guest of Cathay Pacific.