Sponsored Post
How food and Aussie lamb cutlets became the foundation of a bridge between a refugee family and their newly adopted home.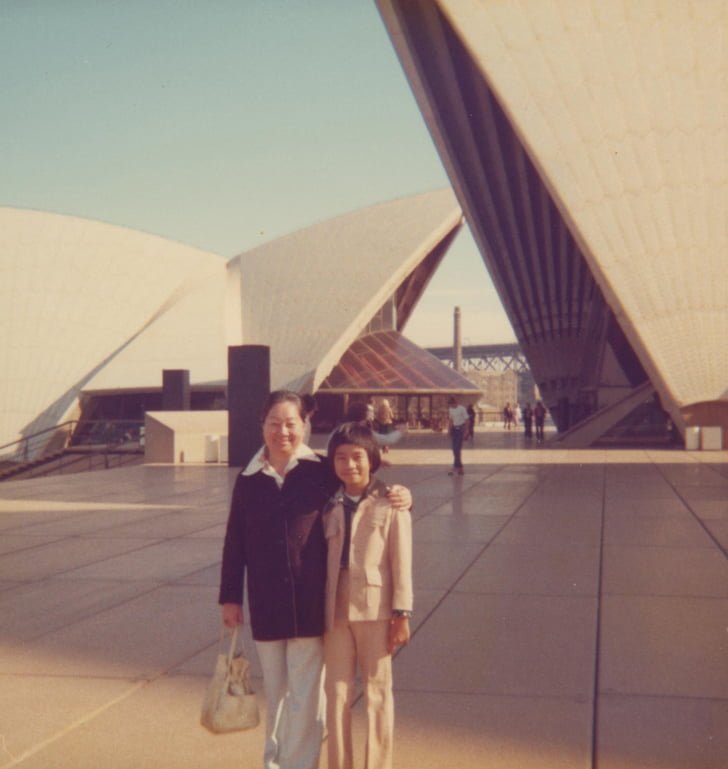 Our family landed in Australia on 10 July 1977. Epping in the late 70s was a sleepy middle class suburb. Back then, we were the only Asians on Rawson Street. I was the only Asian in Epping Primary. I went to school with barely a word of English.
"Are you Chinese?" was always the first question from the kids at school. I quickly learned to say in slow, accented English: "No, I am not".
"Are you Japanese?" was usually the next question. I got plenty of practice saying "No, I am Vietnamese".
If they knew where that was, they responded "Oh, you're a refugee!"
Those who didn't know, would persist "Is that the same as Taiwanese?"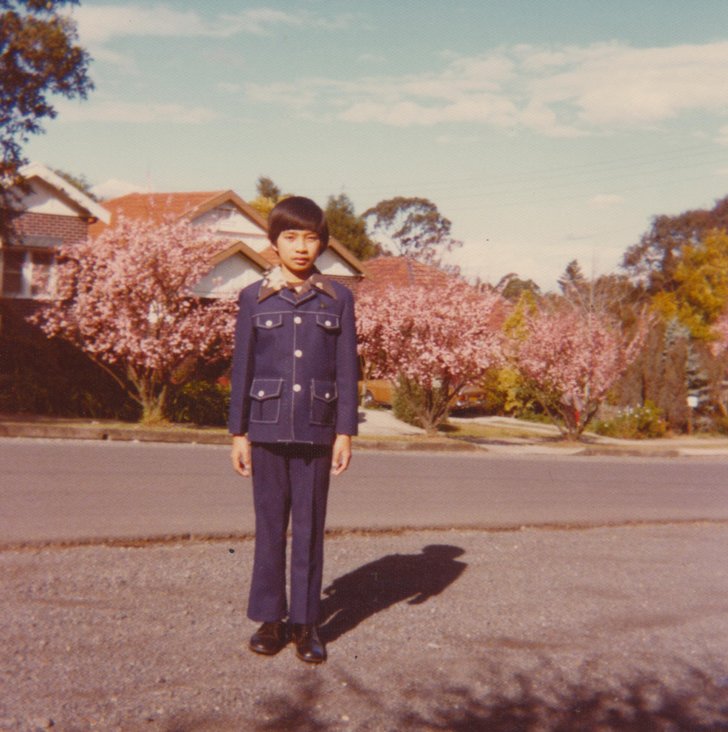 And God knows what our long suffering neighbours must have thought of this odd refugee family. We had a dog called Puppy (yes, puppy was called Puppy) who roamed Rawson street and beyond. Most days he returned with a shoe or two from one of the neighbours. On other, more adventurous expeditions, it was a rolled up copy of the Sydney Morning Herald, dripping with saliva.
Most of the time we managed to return Puppy's foraged items before the owners missed them. When we were too late, there would be the dreaded the knock on the door.
We all quickly learned to say "sorry". Sometimes we would add "Puppy bad" for added contrition.
Back then, we were the only Asians on Rawson Street.
A frequent knocker was a sweet lady two houses to the left. Puppy liked the shoes from her house most. I can't quite tell her age, except she had grey hair, thinning. And that she had a particular fondness for bright patterned, loose fitting floral dresses.
One day she knocked when we were having lunch.
"What will we do?" Dad asked, "It's rude if we don't invite her to eat".
"Does she like our food?" Mum was in a mild panic.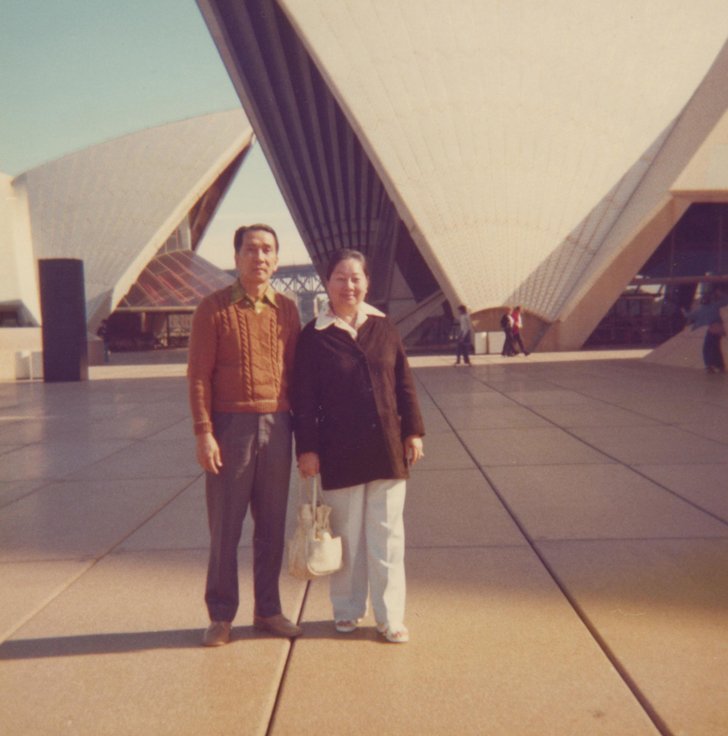 Minutes later we swung the door open, Mum, Dad and I on the other side, all with beaming smiles. I had her wet slippers.
"Sorry" I smiled as I politely handed the slippers back.
Mum shoved a plate of spring rolls into the neighbour's other free hand. Dad handed her a rice bowl half full with chilli sauce.
"Cha gio" he said. We didn't know how to say spring roll in English.
"Very nice" I said.
"You eat" mum said.
Our neighbour was never grumpy despite the repeated visits. You don't need language to pick up on kindness. Today, her eyes widened in astonishment and joy (I guess she must have been hungry).
I didn't understand what she said, but over the years, imagined it was something like "No, you shouldn't have… Are you sure? Thank you, that's so nice…".
She retreated home, slipper in hand and juggling most of our lunch.
Our neighbour was never grumpy despite the repeated visits. You don't need language to pick up on kindness.
The next day she brought back our plate and rice bowl. On the plate was a freshly baked apple pie, still warm. The broad grin told us she must have enjoyed yesterday's lunch. She said "thank you" followed by "ice cream" as she motioned scooping action over the pie.
"She thinks we should eat this with ice cream" I translated for my parents.
And so began a friendship, based around food and sign language. We found she had basic French. My dad was fluent. So we conversed in sign, broken English, French, translated back to Vietnamese.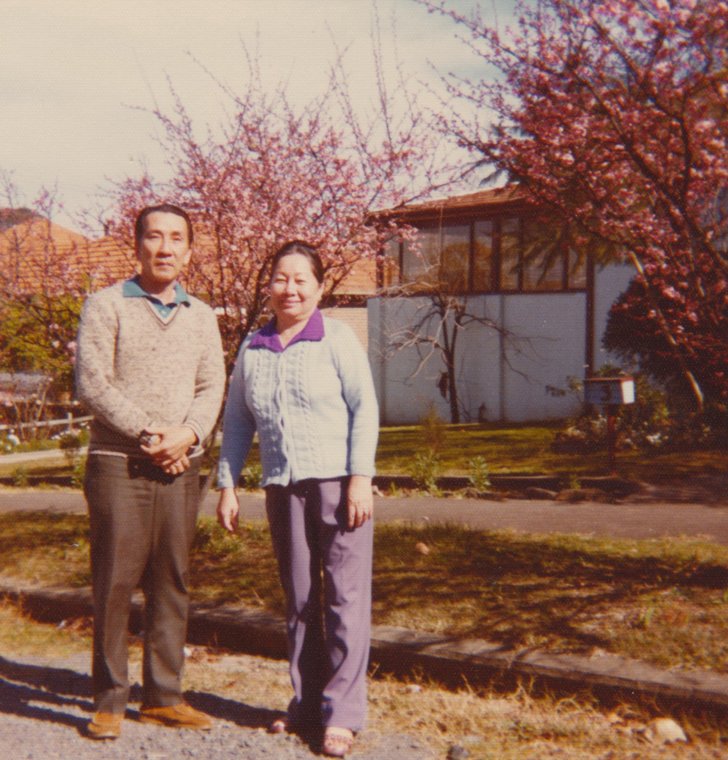 Years later, dad came home from the supermarket with some lamb cutlets. He said Australians love lamb, dad wanted to find out why. My parents debated whether it could go in a stew (kho) with vegetables, or stir-fried (xao) with bitter melon. In the end they marinated the cutlets in garlic, soy and fish sauce for a few hours and put them over the grill until the meat was well done but still mouth-wateringly tender. We dipped in salt and pepper, moist lamb soaking up dry salt and pepper. It became a weekly treat, when the house would be filled with a hunger-inducing aroma of lamb and garlic.
Dad introduced all our friends to lamb, grilled lamb cutlets to be precise. When asked, he'd gladly share his special marinade recipe. It was all verbal, sharing his recipe while we shared lamb. So it was never precise or precisely recalled, which meant each family's version of lamb cutlet was different. And they added their own touches, one used lemongrass another somehow stumble on oregano, one family drenched the lamb in concentrated fish sauce. Each version was delicious in their own distinctive way.
Dad passed away last year at a full age of 94. His weekly ritual right up to his last week, was to grill himself two lamb cutlets, well done, on a bed of white rice and dipped in salt and pepper.
Over the four decades in Australia, food and those lamb cutlets were the bridge between a refugee family and their newly adopted home.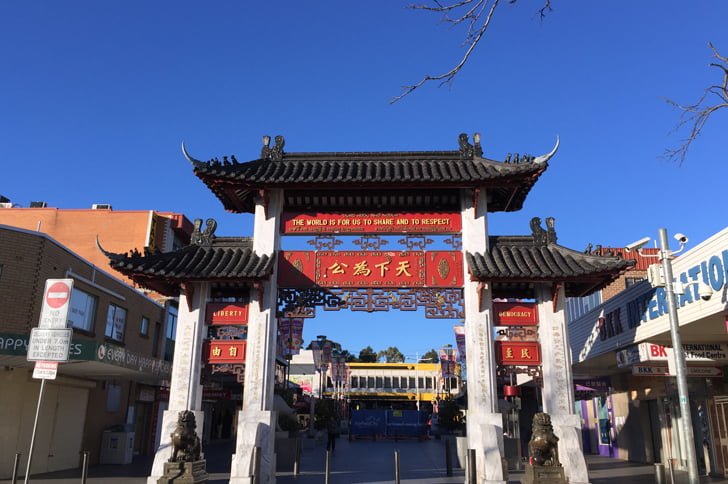 I hope the Noodlies Cabramatta Moon Festival Feast this coming Sunday will play a similar role – food and lamb bringing Australians from all walks of life together. We'll enjoy a five-course meal presented by three of the best eateries in Cabramatta. They will each prepare a classic Vietnamese dish made with Australian lamb.
The lucky diners will hear about Moon Festival, the second largest cultural date on the Asian calendar. They'll also get to hear fascinating stories from the people behind these restaurants, inspiring stories of migrant hardship and steely determination, their challenges and how they overcame them. Those stories, contributes to the rich history of Cabramatta built on many layers of migrant settlement from post War Italians, Croatians, Serbians, Macedonians, Bosnians to today, with the Vietnamese, Chinese, Thais, Cambodian and Laotians.
Food. Bringing people together.
Noodlies Cabramatta Moon Festival Feast
Sunday, 11 September 2016, 11.30am
Freedom Plaza, Cabramatta
With thanks
This event to showcase Australia's cultural diversity could not happen without the support of local Cabramatta eateries; Vinata's, Bau Truong and Huong Xua, Amyson, Fairfield City Council: celebrating diversity and We love our Lamb: Lamb tastes good in any language.