Invitation: Dine under Cabramatta's Pailou Gate
Free event
Exclusively for 10 lucky noodlies, Sydney food blog readers.
Dine on Freedom Plaza, under Cabramatta's famous gate and soak in the vibrant colours, tastes and smells of Cabramatta
Feast on a three-course lunch by three of iconic local eateries – with a tasty lamb twist! And hear the local people behind these eateries tell their fascinating stories
Gain a richer understanding of Cabramatta's turbulent past and bright future
Savour mooncake while sipping tea
Noodlies Cabramatta Moon Festival Feast
Moon Festival, also known as Mid-Autumn Festival is the second most important cultural celebration in the Asian calendar. It marks the end of the harvest season, a time of celebration and plenty. It falls on the 15th day of the eighth month of the lunar calendar when the moon is full and bright. In 2016, Moon Festival is on 15th September 2016.
Cabramatta Moon Festival celebrations 2014 (above).
Noodlies Cabramatta Moon Festival Feast
Sunday, 11 September 11.30am – 1.30pm.
As a thank you to our loyal readers, noodlies is throwing a party for 10 lucky readers. We've put together a unique Cabramatta experience – three of the best local eateries in will serve up their signature dishes for guests.
You'll get the opportunity to taste some of Vietnam's classic dishes with an Aussie twist…
It's an opportunity for Australians of all backgrounds to come together and celebrate Australia's rich cultural diversity. And what better way to do this than combining the best of Vietnamese and Australian culinary delights?
You'll get the opportunity to taste some of Vietnam's classic dishes with an Aussie twist – they'll be made with Australian lamb. This amazing first is a money-can't-buy experience but it's completely free for 10 lucky readers, thanks to Meat & Livestock Australia.
Three of of the best Cabramatta eateries. Together for the first time.
Noodlies has brought together the folks behind three of the most loved eateries in Cabramatta for this unique experience – they will showcase a delicious Vietnamese dish using Australian lamb. And you'll get the chance to hear them share the fascinating story behind their settlement in Australia and why they established the businesses in Cabramatta.
READ: Best restaurants in Cabramatta
Vinata's
One of the first hot bread shops in Cabramatta, Vinata's was at the forefront of making Vietnamese banh mi thit famous in Sydney. For three decades they have been fueling the banh mi addiction. The bakery starts baking at 1am.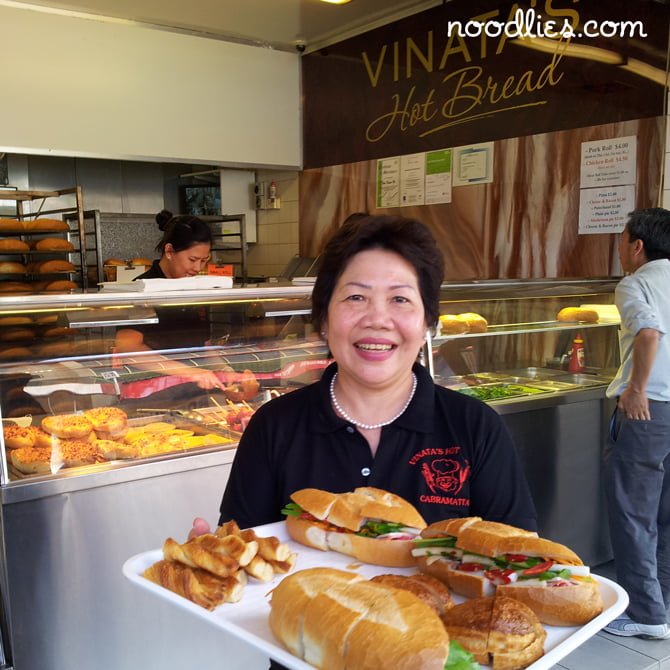 Bau Truong
Mrs Bac Cang Nghieu has a winning, beaming smile. But behind the soft exterior is a steely determination. Within a few years of coming to Australia, she opened Bau Truong in the Belvedere Arcade. It was in the 90s at the height of Cabramatta's drug problem. The tough cookie stuck it out. Today, almost 70 years of age, she still walks 1.5hrs to work every morning, seven days.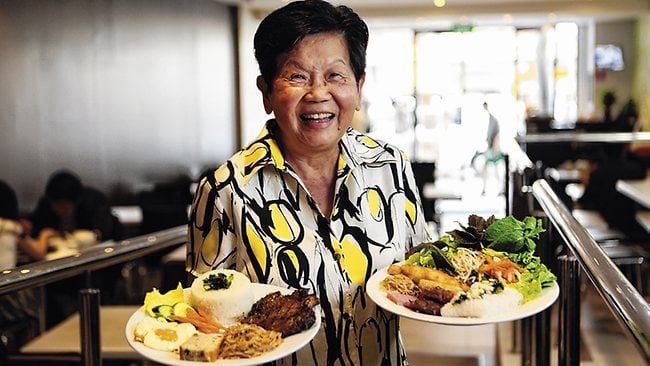 Huong Xua
Huong Xua, which means fragrance of the past (Vietnam) serves up all the standards but with a northern Vietnamese influence. That means the pho is cleaner, clearer – five spice and other spices are less prominent. That doesn't mean it's any less tasty – you'll soon learn to appreciate the subtle flavours. Blistered skin spring rolls are a popular specialty.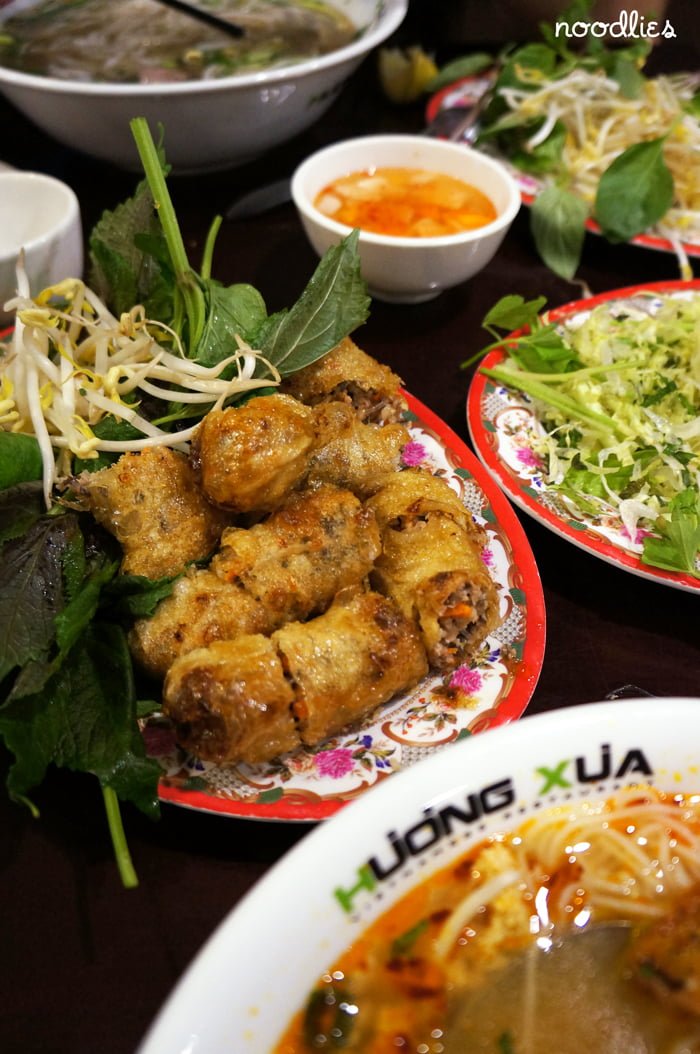 Limited to 10 places
Noodlies Cabramata Moon Festival Feast is limited to 10 lucky readers. For an opportunity to enjoy this unique experience, please head to the FeedUp listing and register your interest and tell us in 25 words or less why you love diverse food and culture.
When you enter at FeedUp, please remember to:
write 25 words or less why you love diverse food and culture
include your email address
let us know if you would like one or two tickets
make sure you're available for lunch on Sunday, 11 September
check your email and/or FeedUp account after noon, Monday 5 September
The most interesting entries will be selected for noodlies Cabramatta Moon Festival Feast.
Enter before 9pm, Sunday, 4 September 2016.
Winners will be notified via email by noon, Monday 5 September 2016.
Help us spread the word
If you love diverse food and culture, help us spread the harmony message by sharing this competition with your connections via social media, email or word of mouth.
With thanks
This event to showcase Australia's cultural diversity could not happen without the support of local Cabramatta eateries; Vinata's, Bau Truong and Huong Xua, Amyson, Fairfield City Council: celebrating diversity and We love our Lamb: lamb tastes good in any language.