Eight o'clock feed
Sometimes a bit of slime is all you crave. Noodlies, Sydney food blog knows all about it…
It's 8pm and I'm finally leaving the office. The adrenaline of deadlines subsides enough for my belly to get through: "Hey, I'm starving. What's for dinner?!".
I'm struck with a panic inducing hunger and need to feed. Fast. I've got a serious case Japanese crave.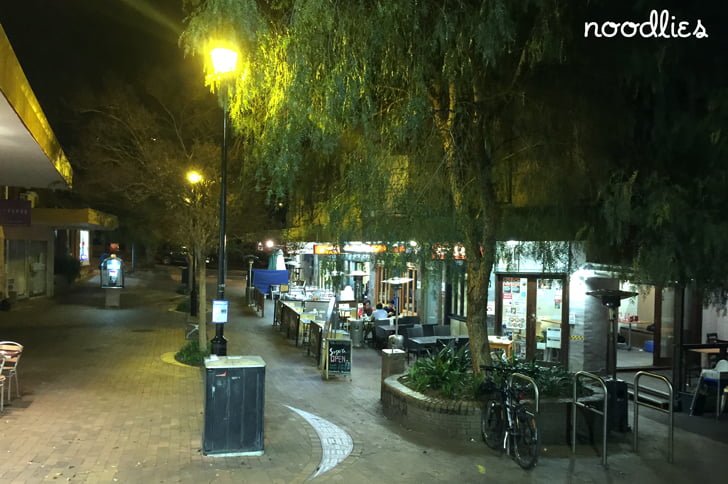 The sunlight which basks this little villagey side of Artarmon is long gone, together with the lunch and dinner-time rush. The area is now basked in a dull, eerie glow.
This is the Japanese side of Artarmon with grocery stores, a book shop and a couple of Japanese restaurants that have been here forever. Rahmen Genki is one of them (Sushi-Ya is the other). They serve up all the usual Japanese eatery favourites, over a dozen types of ramen, gyoza, that typical plain brown Japanese curry – there's over 30 dishes to choose from.
The hunger is too great for ramen (or rahmen as spelt here) and I hastily point to una-don.
Greasy eel in dark sauce on a mountain rice carbs is just too mesmerising tonight. No vegetables, salads or strong spices, this is just good old fashion slimy, fleshy goodness with the added bonus of salty tight eel skin. All that naughtiness gets washed down with spring onion infused miso.
Like a hungry monster, I gobble up the prey.
My usual lunch time order is a simple shoyu ramen. The clear, soya sauce based broth might look simple, but it's pretty punchy after a few swallows. Thinly sliced roast pork pieces look hot floating in that clear amber soup and is pretty sexy in the mouth too. Bamboo shoots are little golden nuggets which add that woody note. The plainly boiled egg is a little disappointing for those who've tried Gumshara's gooey yolk.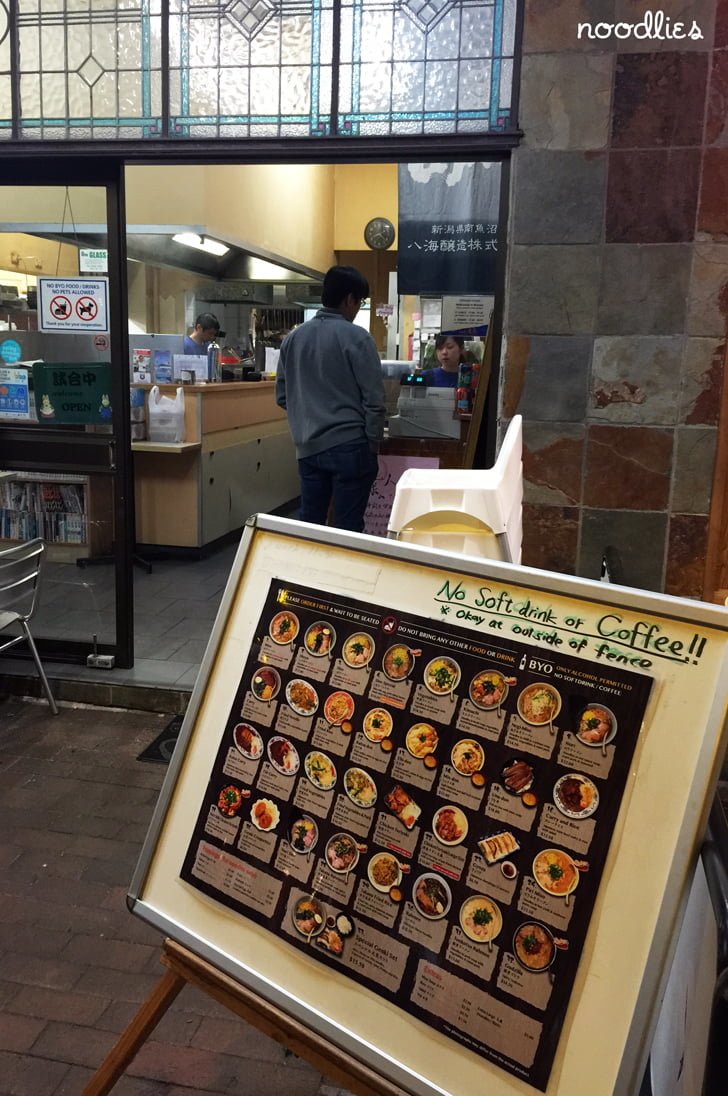 Ordering is a simple process. A huge picture menu is displayed on an easel at the front and again by the cash register. Pick your dish and tell them your number. It's cash only and they give you a number to plonk on your table. Cutlery, napkin and comp water is just to the left of the counter. And apparently no coffee or soft drinks, bro!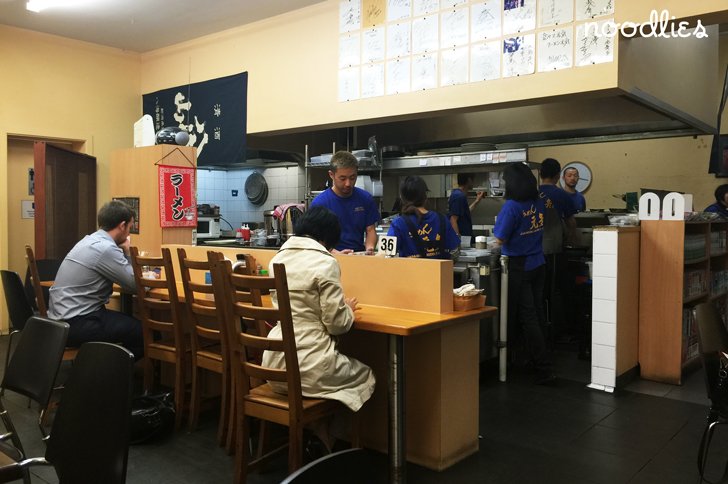 Inside it's stark, beige walls with counter and table seating. The counter gets you a bird's eye view of the open kitchen. The exhaust struggles when the kitchen is busy or if there's a few stir fry orders. Outside tables gets you a sunny aspect but can get chilly mid year.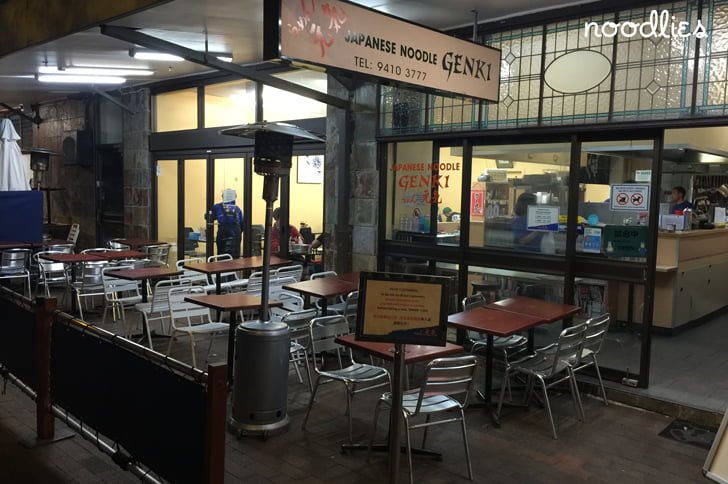 This place is spotless; staff are fastidious about clearing tables and wiping every little corner of the restaurant.
As with many of the Japanese eateries, be prepared for the onslaught of "welcome" as you enter and an equally energetic chorus of 'good bye' or 'thank you' when you leave. The hospitality seems genuine, the smiles on their faces linger after the punters have left.
One last gratuitous shot of that dreamy eel…
Rahmen Genki
6 Wilkes Avenue, Artarmon
(02) 9410 3777