Latin razzle dazzle comes to Fairfield town.
noodlies, Sydney food blog says Culinary Carnivale is worth checking out. Saturday, 25 October, 11am – 4pm.
Food is again a major feature of this annual event with Celebrity chef Spaniard Miguel Maestre returns to Fairfield to cook some of his favourite recipes and sharing 'la vida buena' (the good life).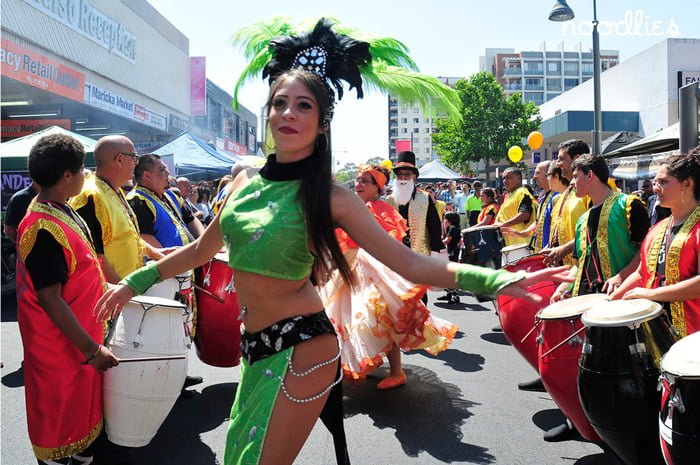 Culinary Carnivale street party promotes the finest food and entertainment Spain and Latin America have to offer. A free Fairfield Council event, it is action packed with delicious food and vibrant entertainment.
All your favourite food from Spain and Latin America is here; including tasty dishes such as seafood paella, empanadas, gelato and the famous churros.
Chef Miguel Maestre will hold two cooking demonstrations. In the first session at noon he will prepare 'Paella a la Maestre' and 'Bombe Alaska a la Maestre'. In session 2 at 2.30pm he will cook Chorizo, Tomato & Rico.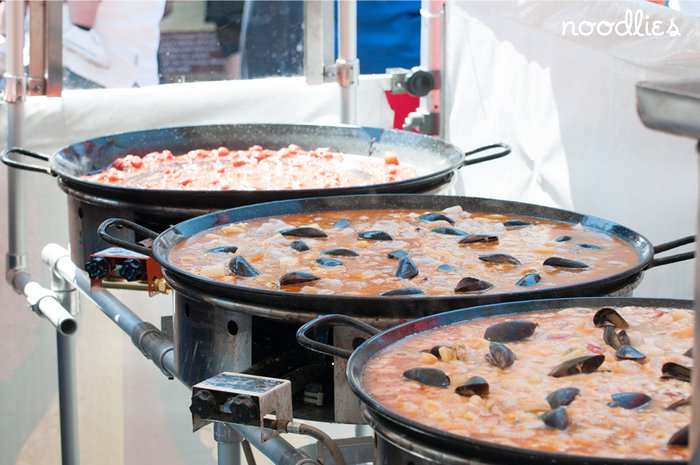 Also returning this year will be the legendary 'Asado Barbecue'. Asado is a technique for cooking cuts of meat (usually beef) and sausages on a barbecue. It is a traditional dish of Argentina, Chile, Uruguay and Paraguay and generally goes hand in hand with chimichurri, a spicy, garlicky parsley sauce.
There will be Brazilian and Flamenco dancers, Mexican singers, drummers, football stars and football giveaways, face painting for the children – and so much more, the organiser promises.
Culinary Carnivale is part of The Sydney Morning Herald Good Food Month which runs throughout October. Last year's Culinary Carnivale attracted more than 10,000 people.
Culinary Carnivale
Spencer Street, Fairfield
Saturday, 25 October 2014, 11am to 4pm.
Images from last year's Culinary Carnivale courtesy of Fairfield Council.