Win a trip to fascinating Malaysia
Sponsored Post
By Thang Ngo
Eat some of the best Malaysian food in Sydney
Win a delicious trip to Malaysia
Two ways to win
Read on to find out how…
Fascinating Malaysia
Noodlies, Sydney food blog loves Malaysia – so much that I went there twice in 2012. Kuala Lumpur is a sophisticated, culturally rich city that is so exciting and alive, there's an infectious buzz all around.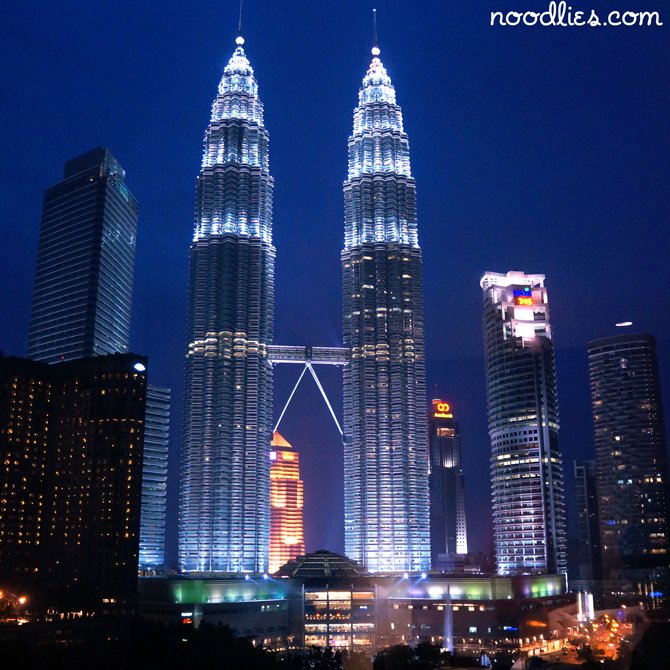 When you're in KL, make sure you catch the Islamic Arts Museum Malaysia, you could spend hours here admiring wonderful Islamic art and architecture (below).
Then pop across the road to eat at the food market in the National Mosque, the most wonderful selection of food, it's buffet style and you're charged by the weight of the food you've selected.
While people flock to Langkawi for the its pristine blue beach and oh-so-luxurious resorts, I also managed to find delicious street food at the Langkawi Night Market. See all the deliciousness in the noodlies video below.
Another Malaysian highlight was the Hungry Ghost Festival which I was fortunate enough to witness first-hand in Penang. It's a colourful and head-spinning experience which I'll remember for a long, long time. See the colour and excitement in the noodlies video below.
This is all just scratching the surface of this wonderful land and the beautiful, diverse people of Malaysia.
How to win a trip to Malaysia?
Thanks to Tourism Malaysia Food Trail gives Sydneysiders will have a chance to win a trip to Malaysia.
Eat at one of the participating restaurants before January 18, 2014 and complete an entry form to be in with the chance to win a holiday to Malaysia. Winners of the draw will be able to indulge in traditional cuisine, from street food to fusion fine-dining in Malaysia's capital, Kuala Lumpur, with a four-night stay in a 4-star hotel and return flight included.
Photo credit: Simon Bracken
Whether it is Nasi Lemak, Assam Laksa or Roti Canai, the participating restaurants serve up a range of Malaysian cuisine to give diners a flavour from all the regions. Visit one of the following restaurants over the month-long promotion period for entry into the draw:
Ipoh on York: 89 York Street, Sydney
Jimmys Recipe, The Galeries Victoria, 500 George Street, Sydney
Petaling Street, 760 George Street, Sydney
Malacca Straits, 66 Mountain Street, Ultimo, Sydney
Yum, laksa at Jimmys Recipe is my favourite in Sydney. But dine at any of the restaurants above and enter to be in the running for this delicious holiday in Malaysia.
Even more chances to win
If you can't make it to one of the four Malaysian restaurants in Sydney, there will be additional chances to win a holiday to Malaysia with a new animated interactive Facebook game. The game, which will run concurrently alongside the Sydney Food Trail, involves skill and knowledge as 'Wira the Orangutan' collects food and points, while being quizzed on Malaysian cuisine along the way! Prizes include holidays to Malaysia with flights included.
The Tourism Malaysia Food Trail and Facebook game officially launches on Thursday 19 December, 2013, running until Saturday January 18, 2014 (inclusive). For more information on the interactive Facebook game, visit www.facebook.com/malaysiaaus
Umm… so what are you waiting for?
Eat for your chance to win, but remember this fantastic opportunity is only until Saturday, 18 January!
This post is sponsored by Tourism Malaysia Australia , the folks behind the Malaysian Food Trail competition.