Vietnamese Banana Cake Recipe
By Thang Ngo
One of my favourite desserts is banh chuoi, literally translated as banana cake. It's a delicious glutinous, amber coloured dessert with layers or sliced banana and usually cut into diamonds. The texture is chewy, firm with sesame seeds providing extra flavour and plenty of oozy coconut milk for that unmistakable Asian creaminess.
Watch the close up video of Vietnamese banh chuoi below and hope your mouth doesn't water.
Banh Chuoi Recipe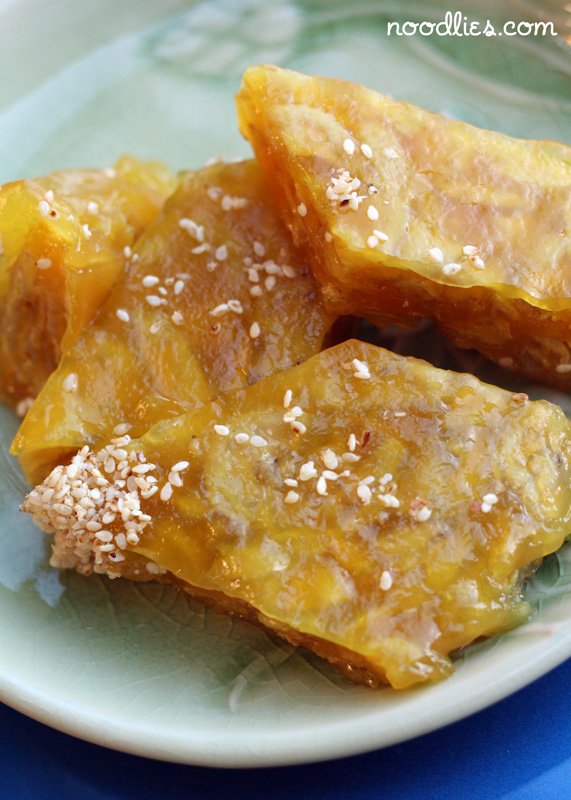 You'll need the following ingredients:
Banh Chuoi
ripe bananas
tapioca starch
sugar
water
salt
yellow food colour
Coconut Syrup
coconut milk
salt
sugar
tapioca starch
semolina
roasted sesame
peanuts
The recipe comes from Vietnamese Food and the full recipe is available at that blog.