Intriguing faces of Vietnam
By Thang Ngo
Sometimes the most vivid and enduring travel memories aren't of the luxury resorts, tourist icons, souvenirs, or even mouth-watering street food. For me, it's always been about the people I meet or pass by; the strangers who clean the streets, push food carts, serve me food.
In Asia's crowded streets, each trip, two or three people emerge from the crowd and become a curiosity for me. It's inexplicable, but I'm fascinated by them and want to know more.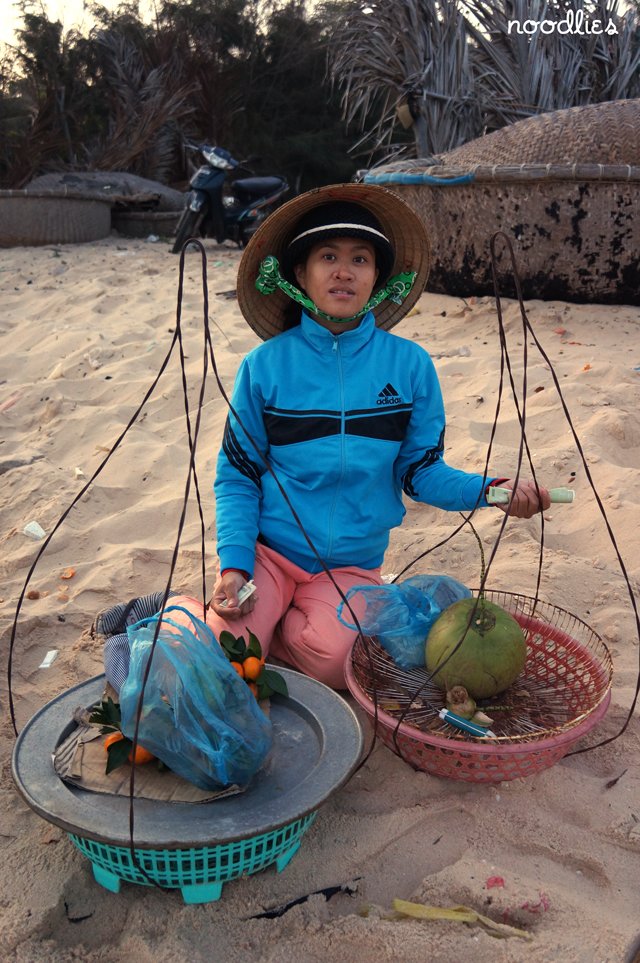 But I don't approach and they remain an eternal mystery.
When travelling, I'm usually at a five-star hotel or, as with this travel famil, luxurious resorts. The intrigue for me is ordinary people, their lives, their routines and what they must think of me, a first world traveller experiencing an unimaginable level of comfort.
I'm at the gorgeous Anantara Resort & Spa in Mui Ne which fronts on to the beach. I have my own bungalow with a private splash pool, I've had a massage, trained at the gym, drunk at the bar and of course, feasted at the restaurant.
It's 6pm and I decide to take a stroll on the beach which is literally outside my bungalow. It's late so there are just a few sun bathers and even fewer swimmers. The beach is clean with soft, golden sand, the sun has lost much of its sting and the sea breeze is inviting.
I notice a lone figure sitting on the beach. She's in her twenties, just a little over five feet and covered from head to toe from the sun, with a Vietnamese non la hat for extra cover.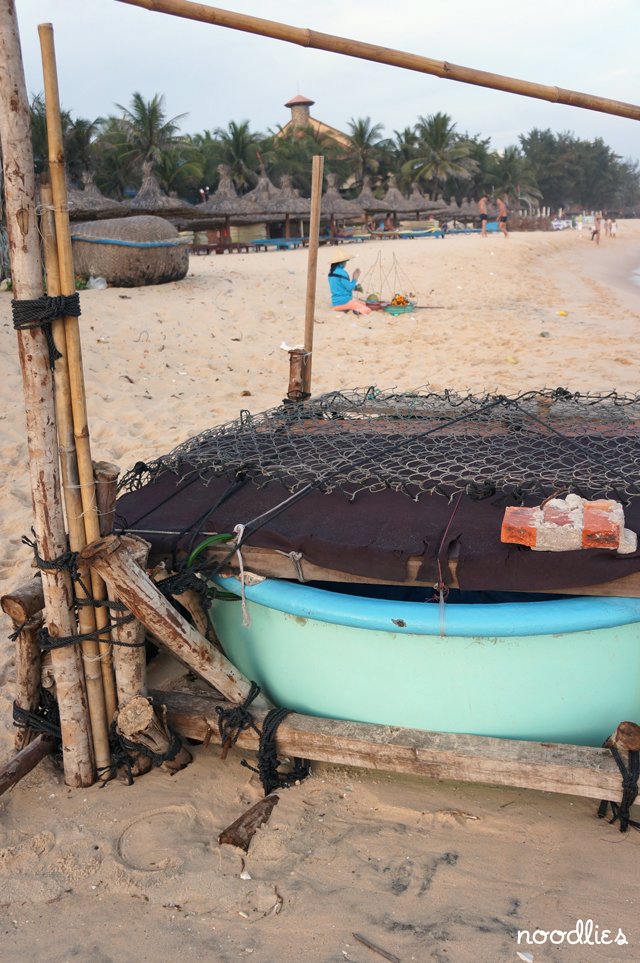 Today, I'm determined to make contact. This beach seller isn't going to be another intrigue.
Her husband left her a month ago. She's had to move back in with her mother. She used to work processing fish but the work is too hard for her small frame. Now she helps her mother sell coconut juice, longans and mandarins at the beach – she's at one end, her mother is a few kilometres away at another end.
Each morning, they go to the market to buy their produce and are at the beach by 9am, where they stay for 10 hours unless they sell out earlier. A large bunch of longans go for 10,000 Dong ($A0.50) and she makes about 40,000 dong ($A2.00) profit on a good day.
She doesn't say it, but it's clear she doesn't understand why an affluent overseas Vietnamese would be interested in her life. Her answers are matter-of-fact, she says "my husband left me over a month ago" without pathos, without self-pity – without inviting pity from me.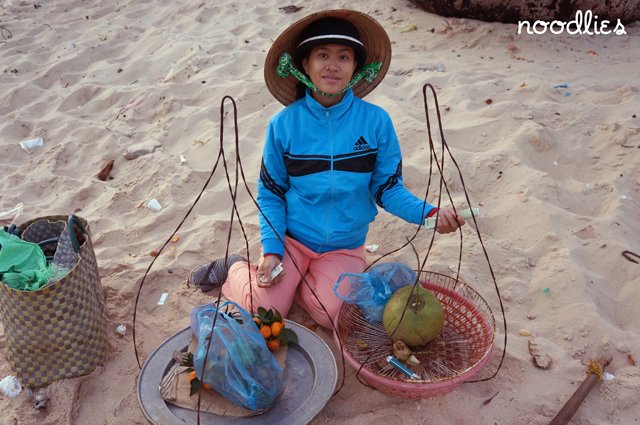 I'm embarrassed to hand a 100,000 dong note to pay for a 10,000 bunch of longans – it's the smallest note I've got. I'm too aware she doesn't make this much even after two good, 10-hour days. She immediately fishes inside her pockets for change – there's no cynical attempt to upsell or extract a donation.
Of course, I didn't want longans, which are plentiful in the resort (as well as dragon fruit, paw paw and mango). But it's my small, clumsy attempt to help her and her mother.
I walk away feeling confused. I should be elated, I've plucked up the courage to talk to her. But I'm not. After our brief chat, I walk away with more questions than answers: why did her husband leave? What's her name? Where does she live? And so, so many more questions.
Like life itself, I realise the more you know, the more you realise there's so much more to know.
One thing I do know, is how privileged and lucky I am.
This noodlies, Sydney food blog experience is courtesy of the lovely folks at Anantara.