Mui Ne, sea, sand and sun
By Thang Ngo
"Mui Ne has become the holiday destination of choice for the emerging middle classes of Saigon. Within a day's drive of the city, Mui Ne is not as built up or tawdry as the much closer Vung Tau" writes Walter Mason in Destination Saigon.  Walter is my partner and constant companion. After six months in Vietnam, he needed to escape the sometimes over-the-top crazy hustle-bustle of Saigon/Ho Chi Minh City: "I was actually surprised by its charm, putting me more in mind of Bali of Phuket…" he writes.
Although only 250km east of Ho Chi Minh City, it takes at least five hours by car thanks to Vietnam traffic and eternal road works. It's not as well known as other seaside holiday destinations, but it has a natural advantage of sand dunes which keep rainfalls to a minimum, making it ideal for beach lovers. The resorts here are still low rise and more upmarket, most are located on the beach.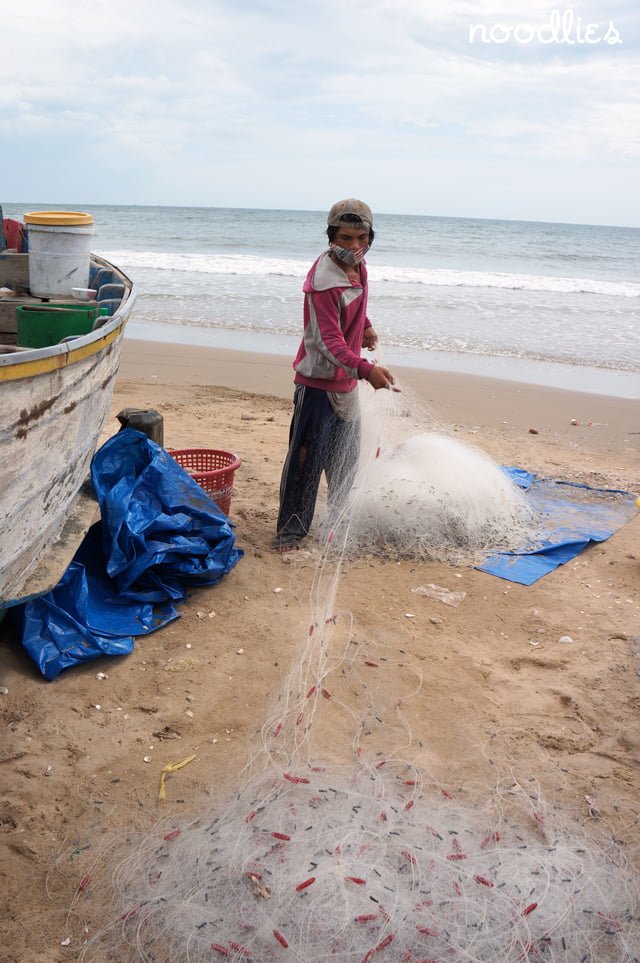 Six things noodlies recommends you do when in Mui Ne
Eat at the beach
Mui Ne and nearby Phan Thiet are fishing villages so why not enjoy fresh seafood by the beach while watching the boats come in? Noodlies had this delicious seafood hot pot at a humble seaside restaurant on Hoa Thang beach.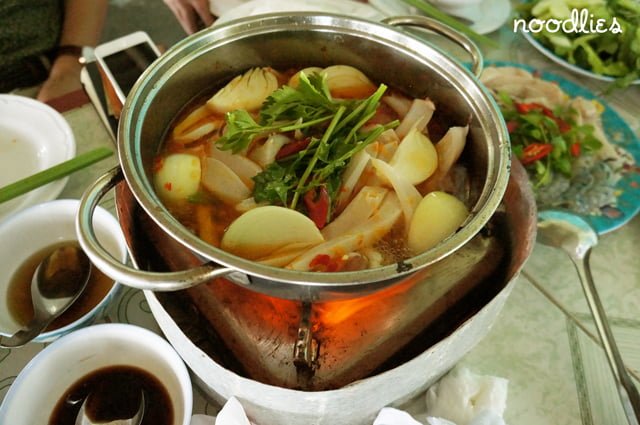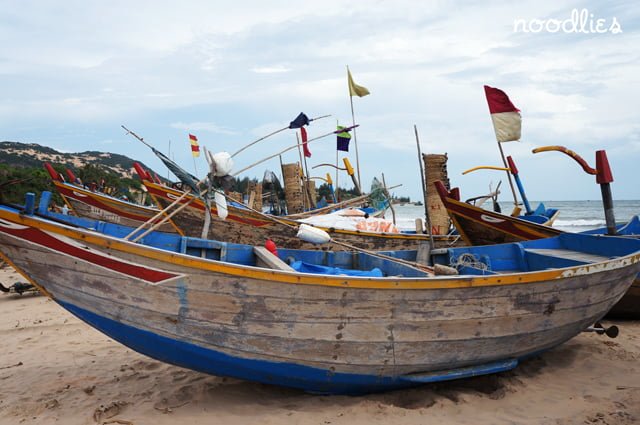 Walk along the Fairy Stream (Suoi Tien)
Apparently the fairies appear at night. Though most visitors come during the day for the cool water that's ankle deep at the deepest section. The water is extremely clear, it just looks muddy because of the reddish earth. While you may not see fairies, there is something magical about this place, tropical greenery one minute, brilliant red earth the next – and everyone seem to be in a good mood, as you see in the noodlies video below.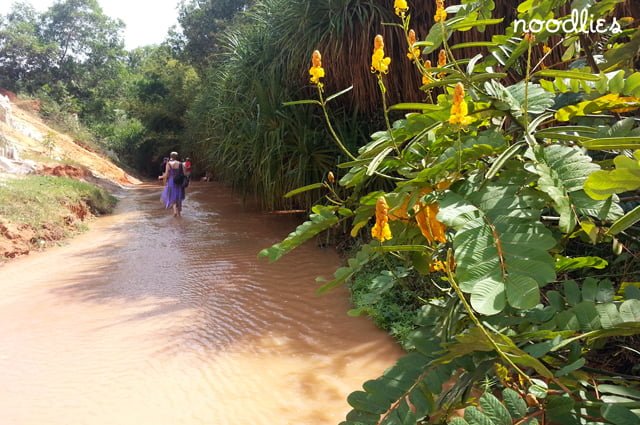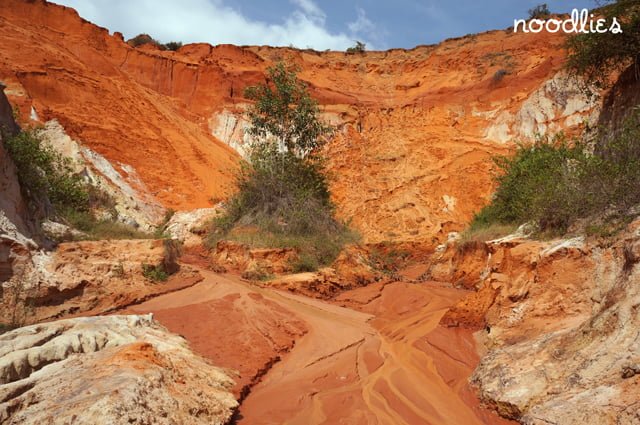 Fish sauce factories
Along the Fairy Stream you'll find micro fish sauce factories. Find a friendly mob and they'll explain the 12 month, patient process involved in extracting Vietnamese's pungent national nectar.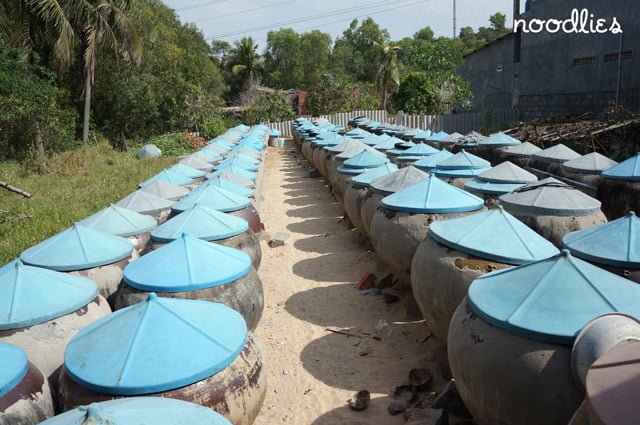 White sand dunes
The sand dunes is beautiful to behold and provides an adrenaline rush for quad bike lovers.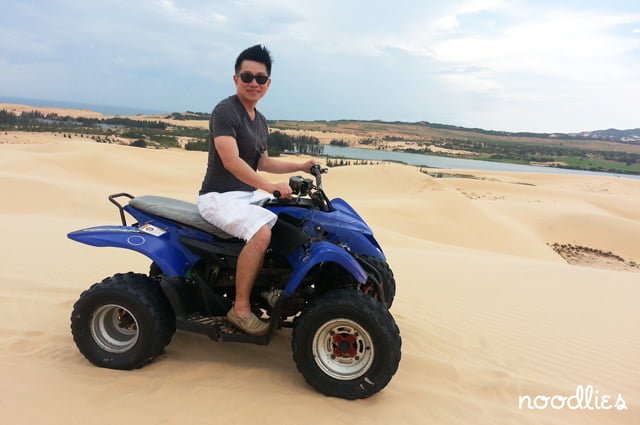 Local wet markets – Phu Thu Market
Shop where the locals shop. The stallholders seem friendly and helpful, happy for tourists to snap up the local colour. Even if you're not cooking, there's plenty of fresh tropical fruit, food and sweets to sample.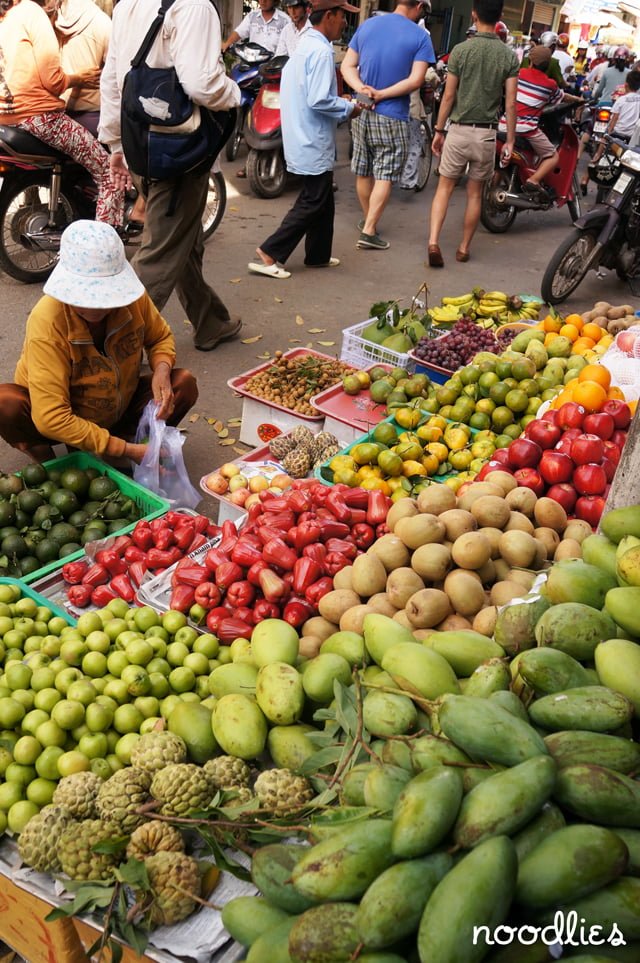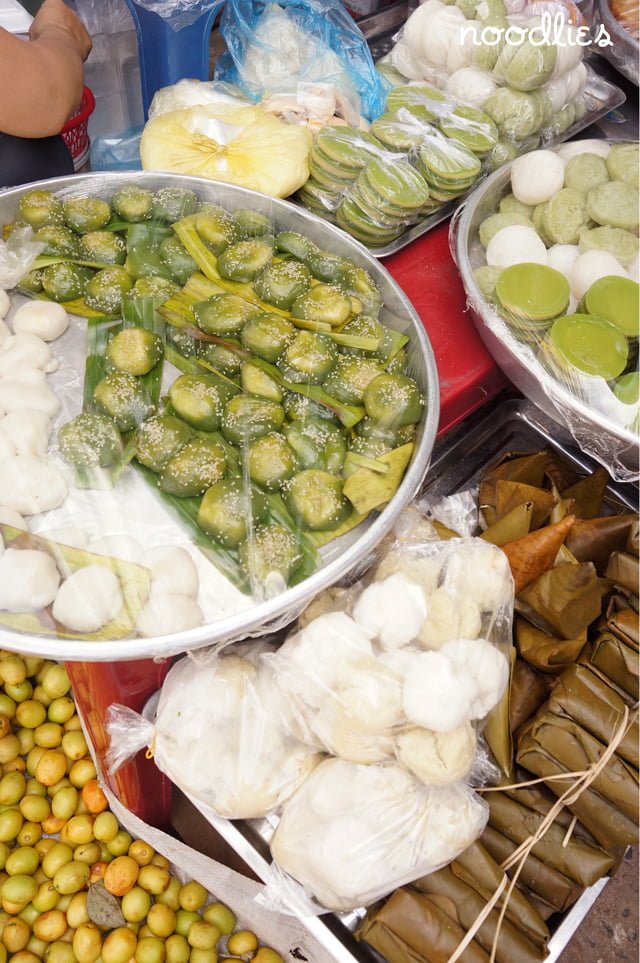 Anantara Mui Ne Resort & Spa
In Mui Ne, luxury has a name – it's Anantara. The beach is outside the door or splash in your private pool. Work out at the gym or let me masseurs work on you at the Spa. Dine amongst the lush, relaxing tropical garden pond, that's if you can bear to leave your comfy bed. So many choices, and you can't go wrong with any of them.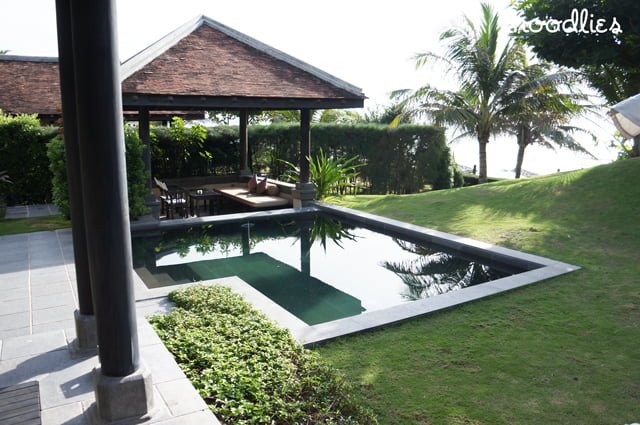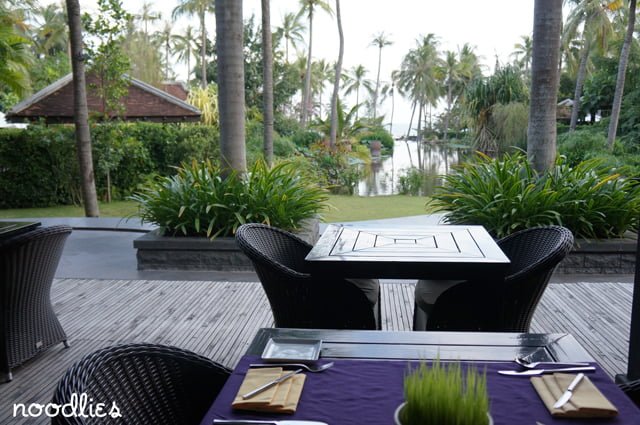 Mui Ne is a lesser known to tourists but it's getting more and more attention. Saigonese must be kicking themselves that their secret is out.
This fun and local noodlies, Sydney food blog experience is courtesy of the lovely folks at Anantara.