A localised cooking experience
By Thang Ngo
Spice Spoons is a cooking experience that's tailored for each Anantara Resort allowing guests to experience traditional flavours using local ingredients. To really make sure participants are immersed in the experience, they're given Vietnamese Dong (currency) and sent off to the local market for fresh ingredients.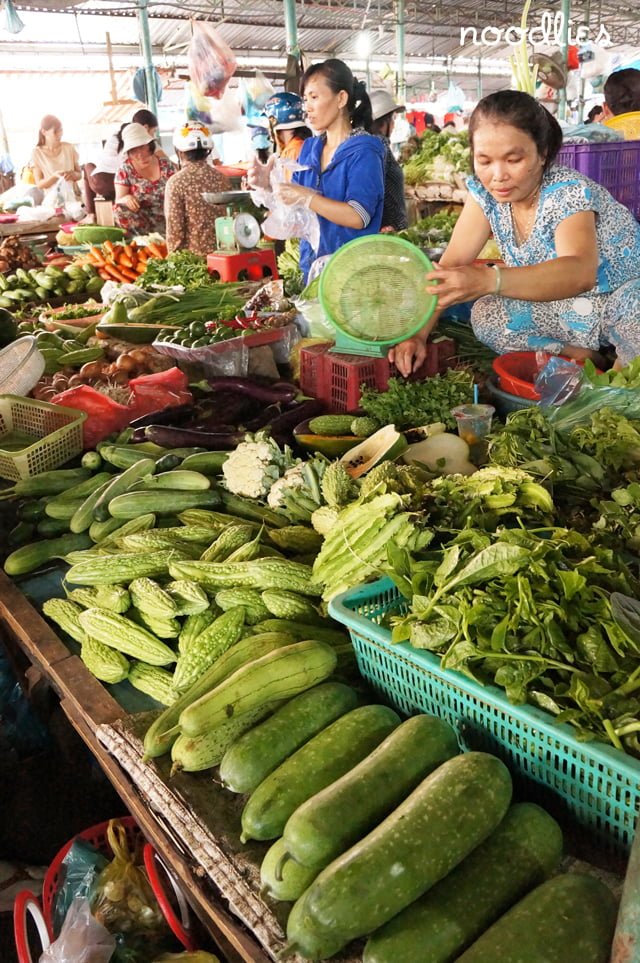 We're encouraged to interact with stall holders, ask their advice on how to select the freshest produce, understand where the ingredients come from and of course, haggle and bargain for our produce. The colour, smell and bustle of the Phu Thuy Market in nearby Phan Thiet is intoxicating.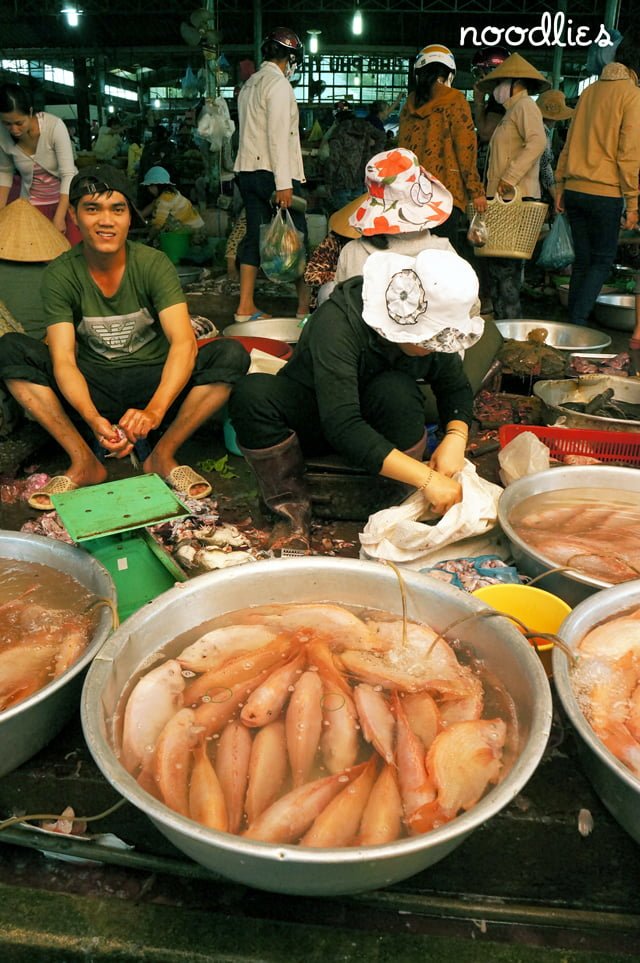 You get a glimpse of this fascinating wet market in the noodlies, Sydney food blog below.
Once the shopping has been done, it's back to Anantara where, sous chef Hoa shows us how to cook up a mouth-watering Vietnamese storm, which we get to eat. It's an ambitious menu, but we're eager, hungry and more than ready for the task:
Papaya and mango salad
Beef wrapped in betel leaf
Fresh rolls
Vietnamese chicken curry
Chef Hoa keeps it's light and informal which makes the experience a lot more pleasureable (noodlies readers will know I hate to cook). We all get turns at wrapping beef mince in betel leaves and rolling our own fresh rolls. Watch the video below to see how to roll a fresh roll so that the bright orange prawn halves are shown, deliciously on the top.
And the result? Even for a bunch of newbies to Vietnamese cooking, it was a delicious banquet, fresh, zesty, bouncy and addictive!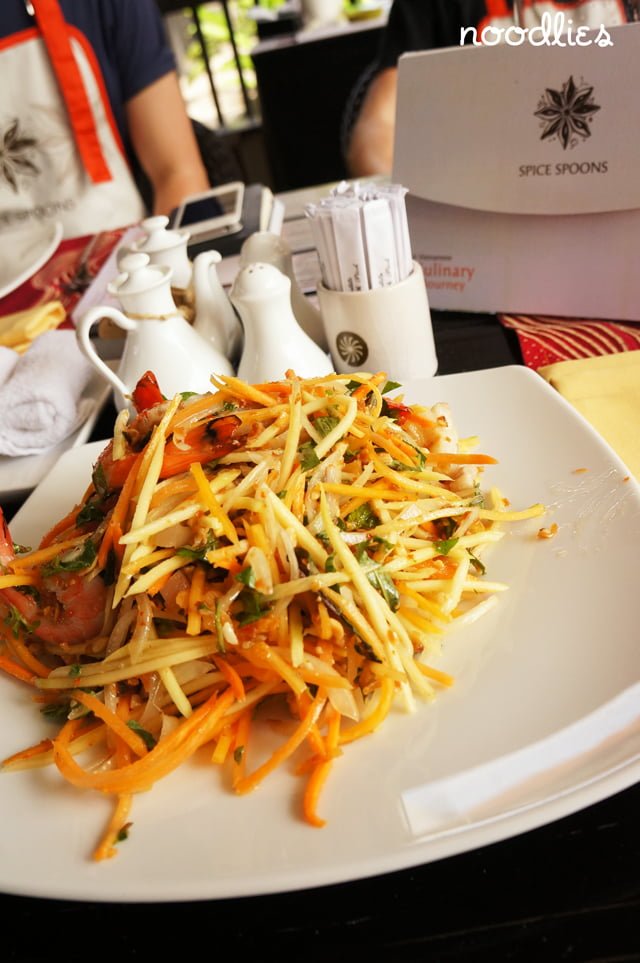 Spice Spoons is faithful to the Anantara values of local experiences – in this case, it's Vietnamese food with fresh and local ingredients. They push the experiential button further with a fun shopping challenge at Phu Thuy Market.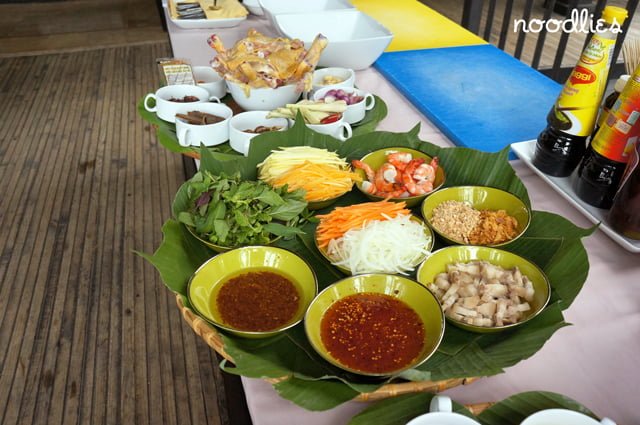 Want to cook the delicious looking dish below? Here's the Vietnamese chicken curry recipe with thanks to Anantara Mui Ne Resort & Spa.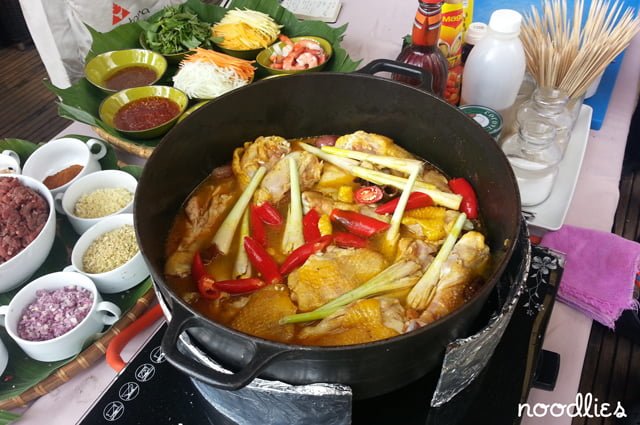 Anantara Mui Ne Resort and Spa
Mui Ne Beach, KM10,
Ham Tien Ward, Phan Thiet City,
Binh Thuan Province, Vietnam
Ph: +84 62 374 1888
This fun and local noodlies, Sydney food blog experience is courtesy of the lovely folks at Anantara.