Nice noodles, mind the bag of flour
Noodlies, Sydney food blog squeezes inside
Chinatown Noodle Restaurant's not a place for a first date, more a hangout with friends, very close, intimate friends. Wide but shallow, this humble Chinese has room for around 8 tightly spaced tables – chairs along the window, stools for tables further in for maximum space. Even when it's half empty the eatery feels crowded, sudden movements will result in contact.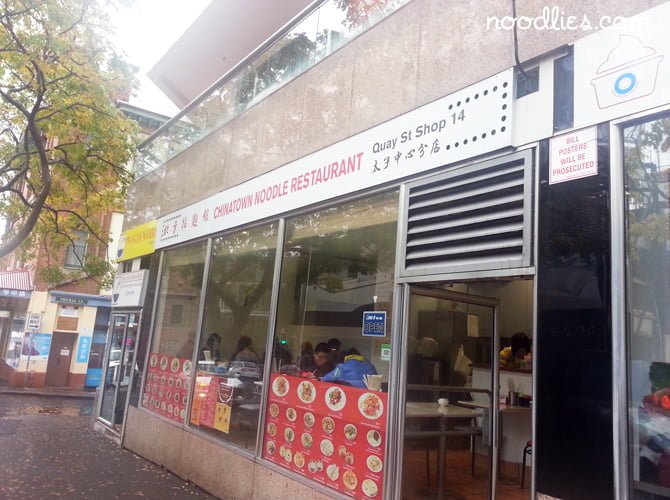 Thanks to floor to ceiling glass it's airy and bright. The bottom half is covered with picture menus on a blazing red background – handmade noodles of all types fried, soup, plus dumplings and rice dishes. Near several English colleges and UTS, prices are student-sharp with most dishes between $8.80 and $14.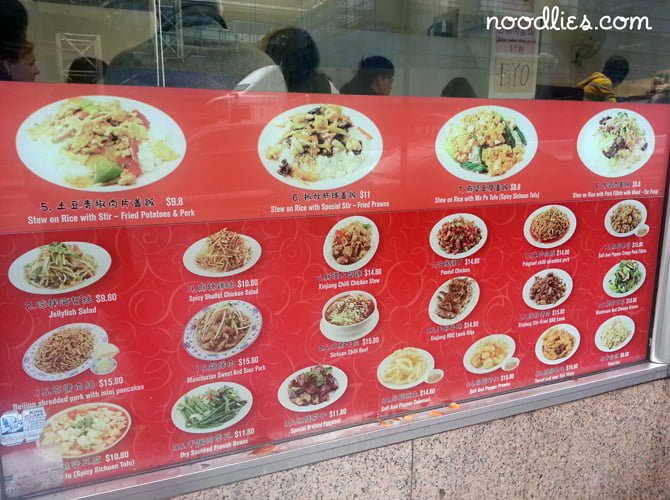 The hand made beef noodle soup comes in a large, generous (though slightly chipped) bowl. Most if it is filled with noodles – white, lively, starchy noodles. It's brightened a tad with lightly cooked, colourful vegetables; celery, capsicum and tomato. The beef is rough, tough and so few and far between that it's more like garnish. The soup is clean, clear, sweet and satisfying.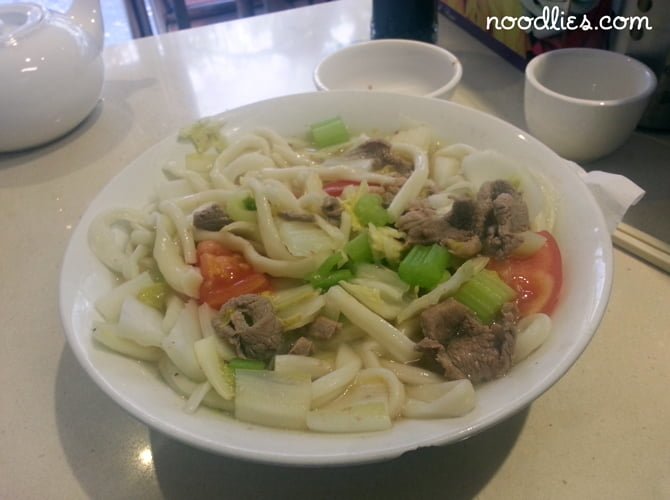 Every space in the restaurant is put to use, the unproductive space by the entrance is turned into storage for bags of rice flour, with milk crates as shelving. Ingenious.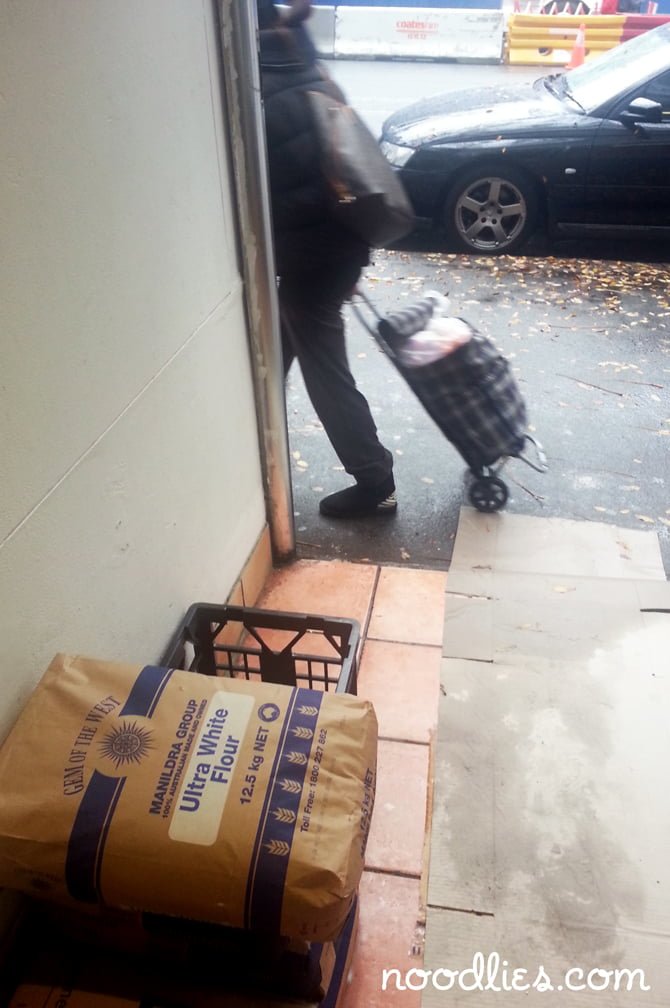 This noodlies review skirts on taking the mickey, but in truth, noodlies is a fan. Sure the "ambiance" isn't flash and service is verging on disinterested, and yes, you eat amongst the ingredients, and ventilation is only 50% effective. But look up from your bowl and the piercingly bright neons reveal young, happy diners – close friends laughing, some flirting (second date?) – they come in happy and leave equally chirpy, thanks to the keen prices.
While it's in the Prince Centre which is also home to Chinese Noodle Restaurant and Chinese Noodle House, the entrance to this eatery, Chinatown Noodle Restaurant, is via Thomas street.
Come in, if you can fit.
Chinatown Noodle Restaurant
Prince Centre
8 Quay St (entry via Thomas St), Haymarket
(02) 9281 9051