Noodlies, Sydney food blog checks out Holy Basil's new twist…
Tony Inthavong is at it again, successfully proving an up-market Laos-Thai would work in Canley Heights and now, he's expanded next door with a tapas wine and dessert bar.  Where Holy Basil is understated classiness, Caravelle's decor is more Baroque bling, bling; gold features, mirrors and bright lights abound.
Caravelle is unashamedly pitched at the pretty young things in the area, the look-at-moiee guys and gals that want to stay ahead of curve, though so far, they haven't grasped the innovation of tapas and steak for this area, preferring the tempting desserts: cannoli, chocolate mousse and a selection of home made gelato and frozen yogurts.  Oh, and if you just want the Holy Basil fried ice cream, that's on the menu too.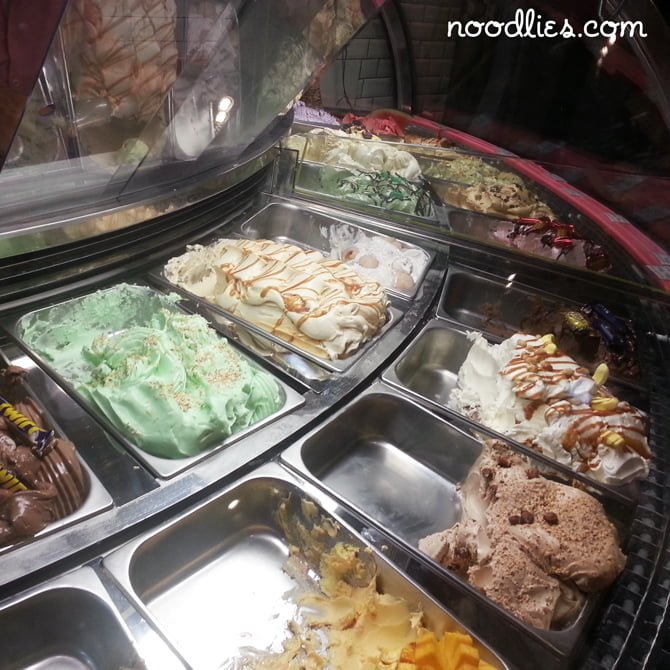 The gleaming gelato bar is hard to resist – from traditional  flavours like chocolate, hazelnut and coffee through to more Asian inspired pandan, taro and green tea.  Our tasting plate below showcases how east-meets-west gelato can work quite nicely.  Pandan and green tea flavours are my favs, both punchy and full of flavour.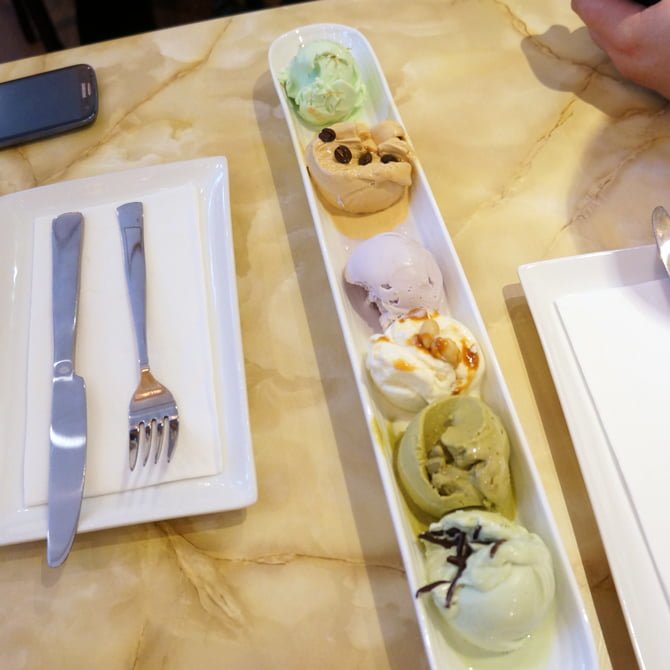 Noodlies didn't get the chance to try the other desserts.  Cannoli (below) in particular is a bold offering, Italian born residents make up a decent number of locals and there's bound to be a few "my mum makes a better cannoli" comments coming.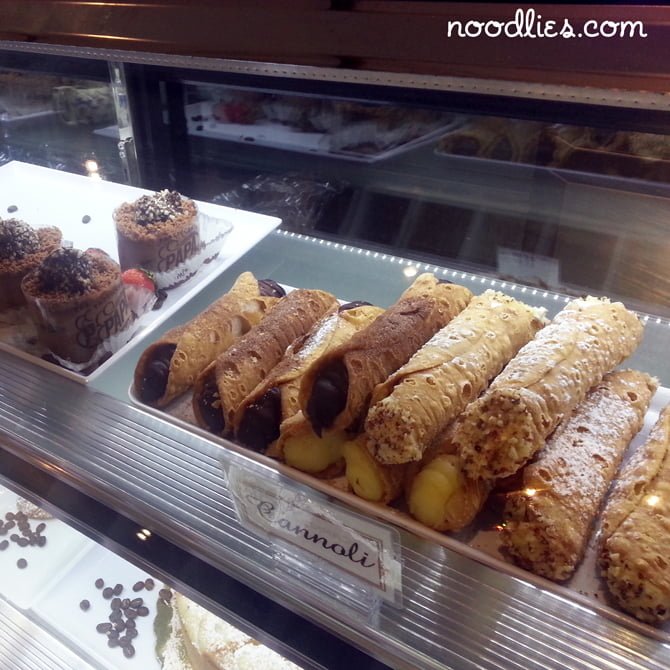 Noodlies will be back for the cannoli and mouth-watering chocolate mousse (below), I don't know if it's the 'eat me' lighting or the cute display, but these little mama's look devilishly good.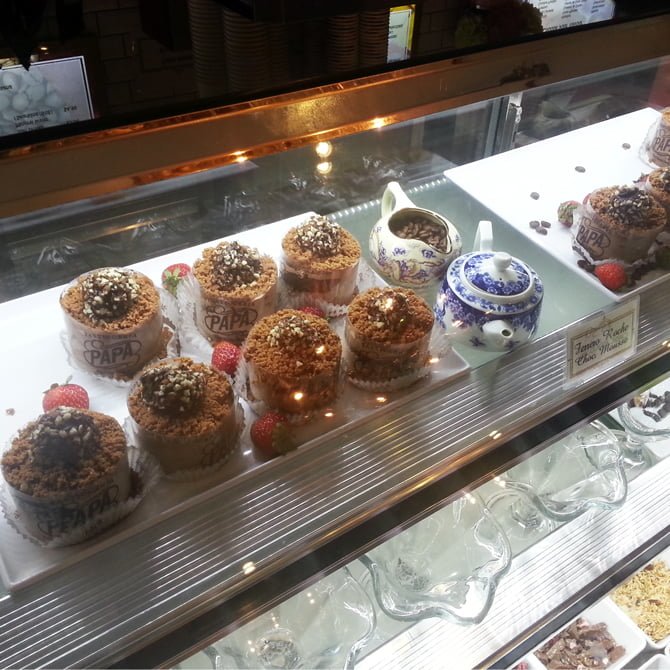 Tony's touch is proving to be gold, within a few weeks, there are already queues outside.  While he might be keen for them to give the tapas and wine on the menu ago, at the moment, they can't get enough of his desserts.
Caravelle
233a Canley Vale Rd, Canley Heights (next to Holy Basil)
02 9755 1127
This noodlies, Sydney food blog experience was courtesy of Caravelle.