Sponsored Post
UK's number one dishwashing liquid, Fairy is now available in Australia promising to clean plate after plate after plate. They decided to demonstrate rather than tell the Australian public and the people at Fairy did it in stunning style using Margaret River as their back drop.
Fairy brand ambassador, celeb chef Ben O'Donoghue flew to Margaret River, WA and cooked up some spag bol for the lovely locals, around 500 locals as it turns out in a special event that generated as much as 9,600 dirty plates (how many plates did they use each?!).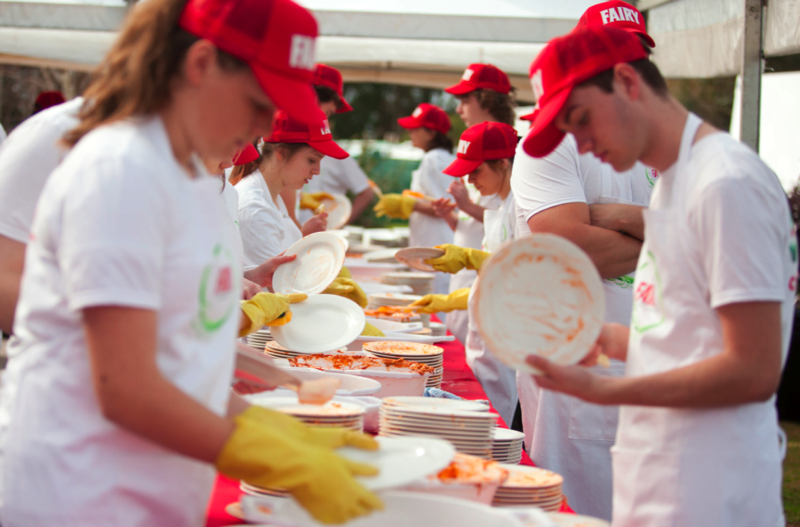 Then. according to the folks at Fairy, Ben and his team did the washing up with just a single $4 bottle of Fairy Dishwashing Liquid, they needed two 30 meter long tables to get through it all. "As a chef, creating beautiful meals is what I love, but of course behind every meal is a pile of washing up," notes chef Ben. "We're always looking for ways to minimize our cleaning up efforts. I've tried them all and not only does Fairy last the longest, my dishes are always squeaky clean."
It does seem staggering to noodlies, Sydney food blog that one $4 bottle of Fairy would clean up 9,600 dirty spag bol dishes.
Don't believe me? Check out the video below…
This post was sponsored by Fairy dishwashing liquid.