Noodlies goes one-on-one with Luke Nguyen.
On the eve of his latest SBS show, Luke Nguyen sits down for an intimate chat with noodlies, Sydney food blog.
Sponsored post
Luke Nguyen's popular cooking travelogues, which started tentatively in Vietnam, has since blossomed to neighbouring Mekong countries. Now, he's skipped to a different continent with Luke Nguyen's France.
At first glance, zesty Vietnamese cuisine seems a world away from rich French cooking. But as Nguyen discovers, the former colonial masters have left a flavoursome legacy. The two most popular Vietnamese dishes have close French ties according to Nguyen.
…most French foodies I met knew how to pronounce pho bo, bun bo xao, nem and banh xeo. The French have been eating Vietnamese food since the late 1800's!
"Pho has definitely got French origins" he tells noodlies, he compares pho with pot-au-feu  "the essential cooking technique of both dishes is the same. To extract all the natural sweet flavors of beef bones, meat and vegetables to get a very clean aromatic, tasty broth. When this stage is achieved, after hours of simmering, the French add cornichons, Dijon and baguette. Vietnamese add rice noodles, bean sprouts, basil and chilli". Feu (fire) sounds very similar to pho.
French ingredients such as cold cuts, mayonnaise, pate and of course baguette, are essential in a banh mi thit (pork rolls), that ubiquitous Vietnamese classic.
Luke rattles off a range of obvious and less obvious examples of Vietnamese dishes with a French accent:
bo sot vang  and beef slow braised in Red wine
banh xeo and French crepe
banh flan and caramel flan
bo tai chanh and steak tartare
bo nhung dam and fondue
In this luscious new SBS series premiering Thursday, 24th April, Nguyen starts in Paris, then went as far north to Alsace and worked his way down to Lyon, Marseilles, Provence, Basque country, Nice, Brittany and Loire Valley. On the way locals opened their homes to him and he cooks with top chefs and home-cooks, learning more and more about the strong ties between French and Vietnamese food.
With seven first cousins and a total of 60 plus family members living in France, Luke had plenty experience to draw on. "They arrived to France in 1976, so they have so much knowledge about the French and Vietnamese connection. We cooked for days together which allowed me to learn more about the French influence on Vietnamese cuisine and also our history and culture" say Luke.
He says Vietnamese food is popular across France "most French foodies I met knew how to pronounce pho bo, bun bo xao, nem and banh xeo. The French have been eating Vietnamese food since the late 1800's!"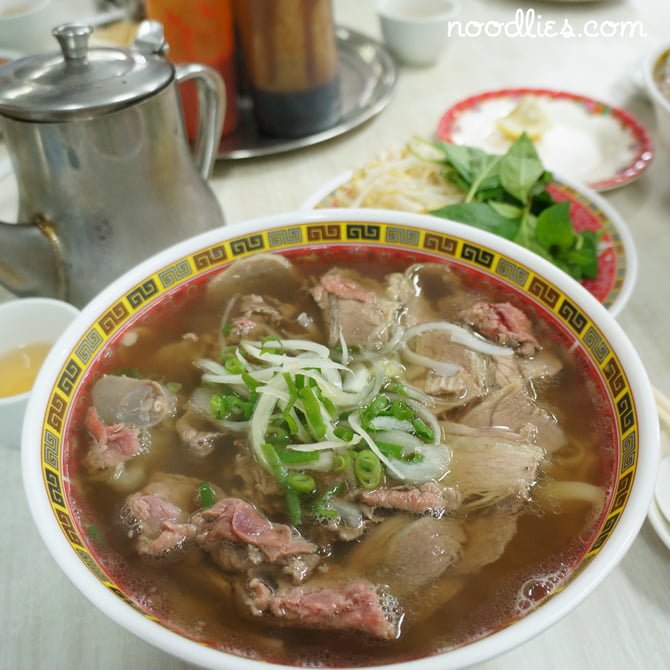 And how does a bowl of pho in Paris compares to one in Cabramatta? Nguyen laughes "Pho taste the same actually, however France does not have as many fresh herbs and mints that we have in Australia, and I noticed a lot of pho in France was served with rehydrated rice noodles, rather than freshly made. Sauces and condiments are readily available though…".
Nguyen says Vietnamese food is popular across France, though, like Australia Vietnamese food is still perceived as cheap-and- cheerful, "however I have seen and experienced the shift in perception in Australia, and can definitely see it changing very rapidly in France. I noticed a few great Vietnamese Bistros in France, but not as yet high end but coming soon".
Luke Nguyen's France starts Thursday, 24th April, 7.30pm on SBS ONE – see a preview above. All episodes will be available online for catch-up viewing at SBS Food. Luke Nguyen's images courtesy of SBS Food.
Sponsored post
This post is sponsored by SBS Food: noodlies received payment for editorial support of Luke Nguyen's France. Photos are courtesy of SBS Food. However, all opinions contained in this post are noodlies own and consistent with noodlies' editorial guidelines as outlined in noodlies code of ethics.