Noodlies, Sydney food and travel blog was only in KL a few months ago. Then we stayed at Traders Hotel, part of the Shangri-La hotel group, mainly because of twitter recommendations.  It was a wonderful stay but this time I was offered the opportunity to experience the Shangri-La Hotel, Kuala Lumpur.
Worn out after a hectic schedule of seven countries and nine cities in the past 12 months, I immediately see the value of the Shangri-La.  The minute you leave the flight, there's a representative from the hotel to meet you, guiding you effortlessly through the exclusive immigration  queue.  Within minutes were are out of the airport.  Priceless after an eight hour flight.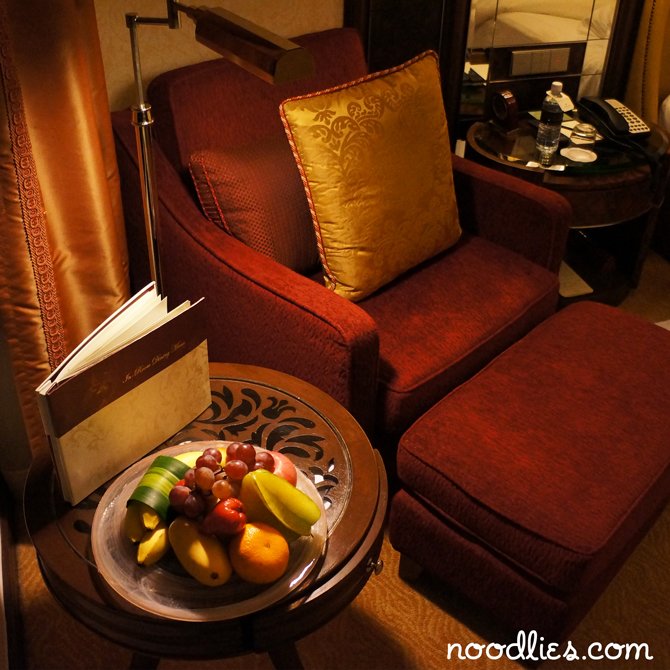 It's obvious, the Shangri-La caters for the frequent, tired traveller; everything about our Horizon Club Executive Room is built for comfort.  Check-in is done in the comfort of our room rather than the public reception.  Plush decor in warm tones or red, orange, gold and walnut-brown is amazingly welcoming. I immediately sink into the soft sofa.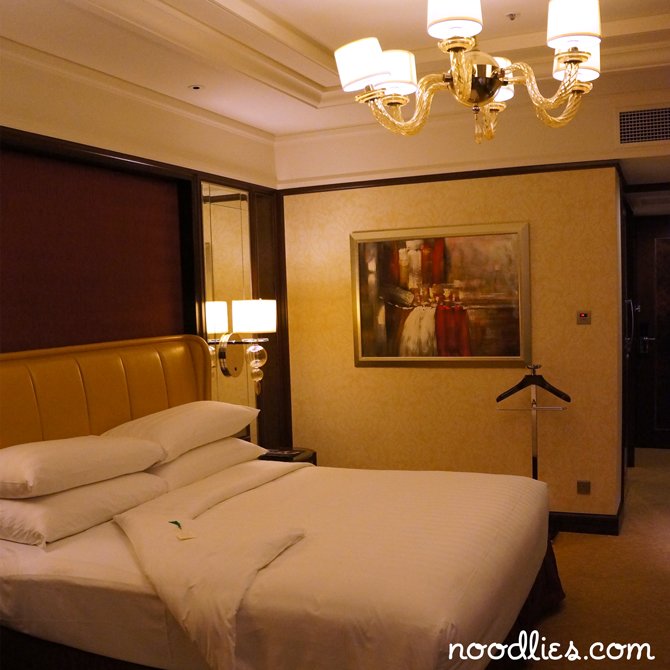 The bed is firm but oh-so comfortable.  Take the video guide below and I think you'll see what I mean.
It's around 10pm, but I'm still hungry, a good excuse for room service!  My laksa arrives within 30 minutes as promised on a large mobile table covered with a crisp white table cloth.  The laksa is pipping hot, delicious and frangrant with complimentary side bread and a more-ish kueh lapis for dessert.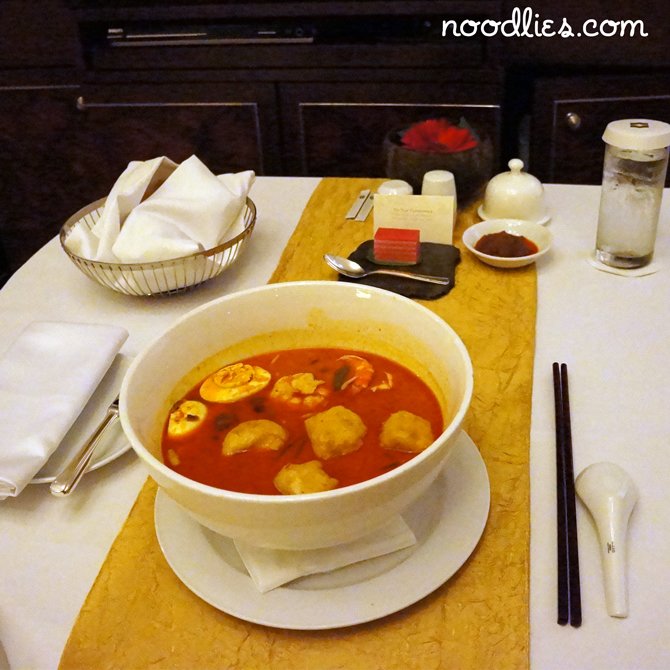 Guests of Horizon Club Rooms have exclusive access to the Horizon Club on the first floor.  It's no after thought, the 128 seat facility feels like an upmarket country club where guests enjoy breakfast, daily afternoon tea, evening cocktails and all day refreshments.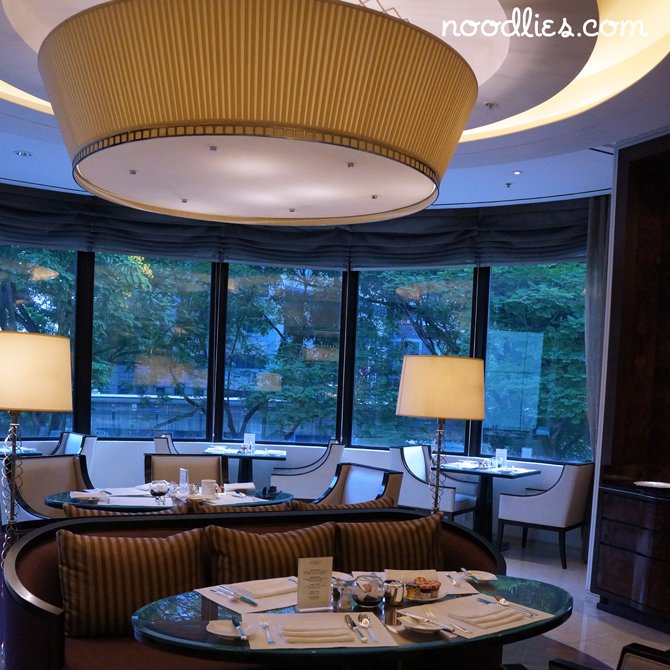 It's an extensive selection for breakfast including pastries, congee, bread, juices, coffee and your choice of eggs.  But it's the lollipop fruit selection which gets me every time: dragon fruit, paw paw, pineapple and more these lollipops are as delicious as they are colourful.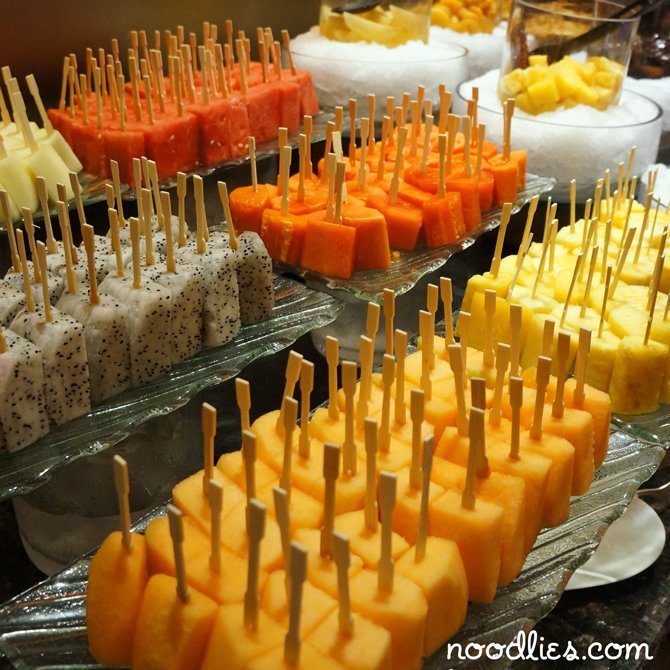 Elegant, superior service and sumptuously comfortable, the Shangri-La Kuala Lumpur is a haven for travel-weary souls and that starts from the minute you leave the plane.
Shangri-La Hotel, Kuala Lumpur
11 Jalan Sultan Ismail, Kuala Lumpur, 50250, Malaysia
Ph: (60 3) 2032 2388
This noodlies, Sydney food and travel blog Malaysian experience (#discovermalaysia) was courtesy of Malaysian Airlines, Tourism Malaysia and the Shangri-La Hotel, Kuala Lumpur.