Situated along the northern shoreline facing the Adaman Sea, Shangri-La's Rasa Sayang Resort and Spa, Penang is spread out in a 30-acre tropical landscaped garden, interspersed with centuries-old rain trees and the resort's acclaimed Malaysian inspired architecture.
Opened in 1973, Rasa Sayang Resort & Spa was the first luxury resort and hotel on Batu Ferringi beach.  After a two year, RM100m renovation, the resort reopened September 2006 with fewer but  larger rooms and the new CHI, The Spa.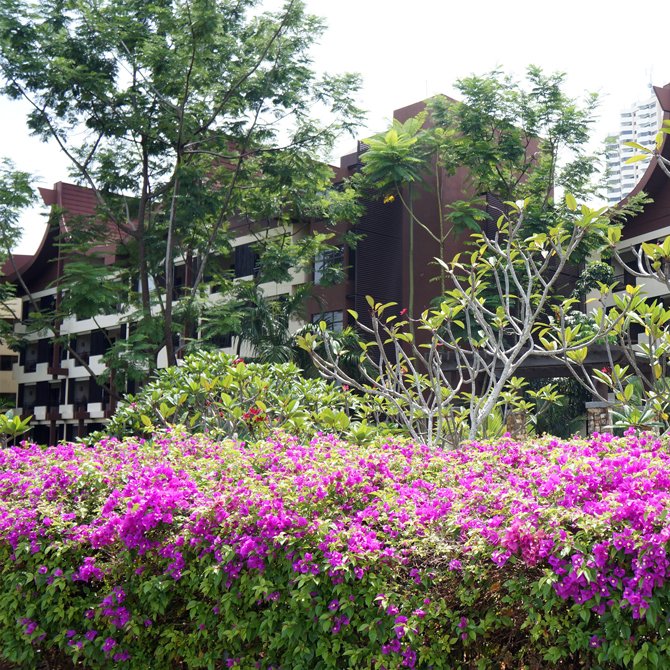 Two wings make up the Resort, Garden Wing and the more exclusive Rasa Wing, each has a separate entrance. Guests at the Rasa Wing benefit from access to the Rasa Lounge and a private pool (below).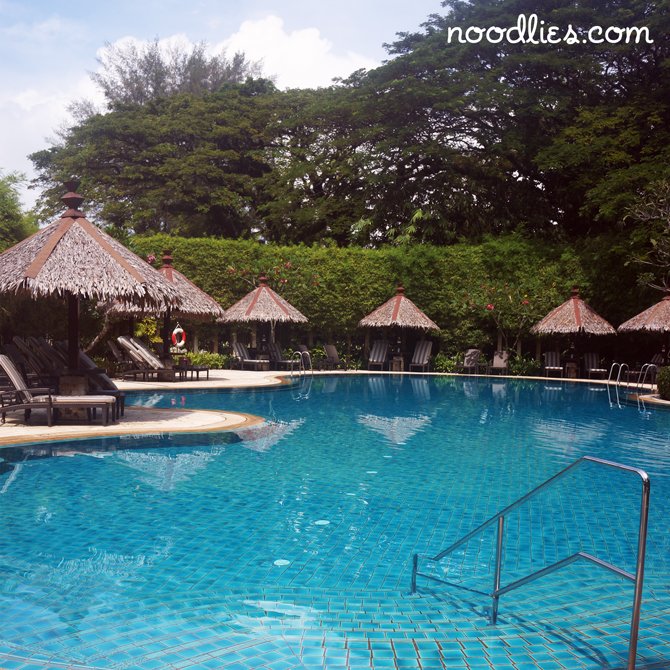 During the 2006 renovation, the number of rooms dropped significantly from 512 to 304 and the benefits are obvious in the Rasa Wing rooms, which are huge, even by resort standards.  As you can see in the video below, noodlies' Premier Room in the Rasa Wing is amazingly spacious.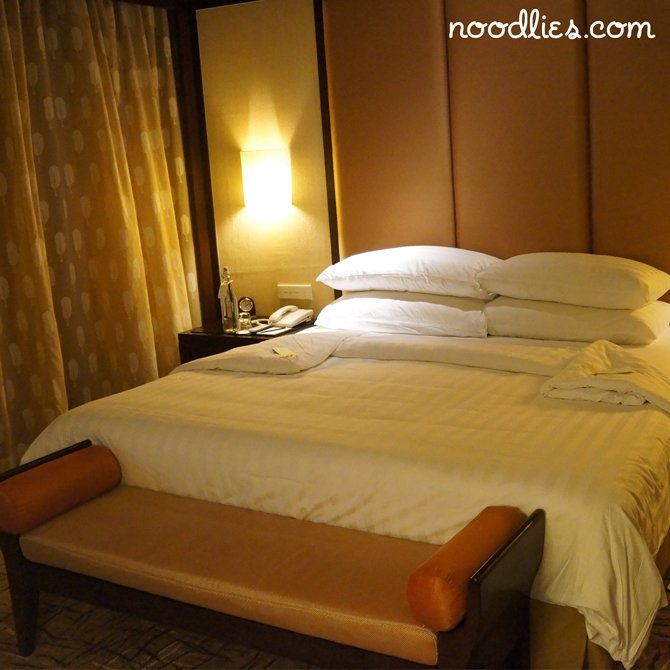 The space and luxury of the Presidential Suite is something else altogether, which noodlies, Sydney food and travel blog found out during a tour with the Resort's Director of Communications, Mr Suleiman Tunku Abdul Rahman.  A huge dining room, bedroom, living area, kitchen, butler are all standard here – see video below.
The Resort is a leading hotel when it comes to environmental responsibility.  Since replacing complimentary water in plastic bottles with glass containers the Resort reduced waste by around 300,000 plastic bottles each year – staggering when you see how one small operational change could make such a major difference.  Earlier this year, for the fourth year, Rasa Sayang Resort & Spa received the ASEAN Green Hotel Award.
CHI, The Spa is another major feature of the Resort.  CHI is the Shangri-La's signature spa brand created to provide a sanctuary of tranquility inspired by the legend of Shangri-La. Here, its blend of Asian healing rituals and therapies is enhanced further by traditional Malay well-being practices.  It's one of the Malaysia's most spacious spas with a garden sanctum, yoga pavilion and 11 private treatment villas.  Take a video tour of CHI, The Spa below.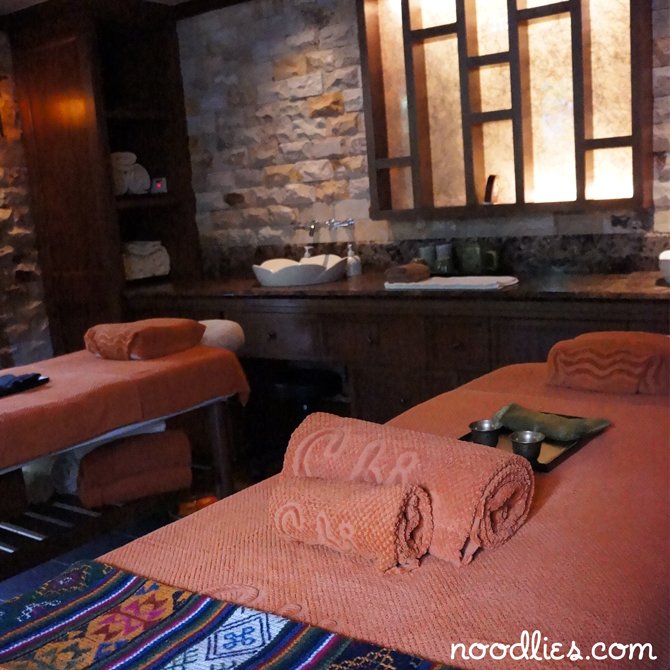 Food is a pretty important component of the Resort, with the award winning signature restaurant, Feringgi Grill as well as the busy Spice Market.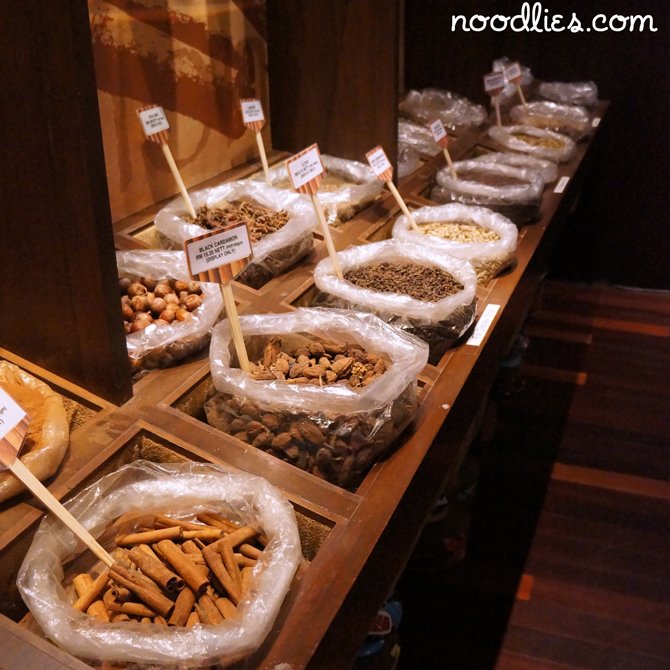 Spice Market name is taken literally with an extensive spice market at the entrance of the restaurant.  Once inside this spacious restaurant there's a wide selection of western and Malaysian food.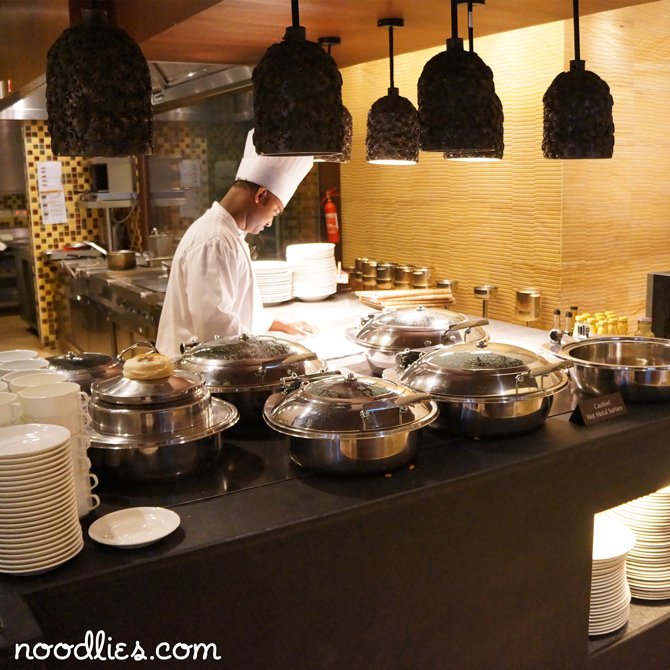 But how's the food? Noodlies sampled their delicious char kway teow.  It's a proud execution, full of flavour and spice. Rather than compromise for the tourists, this CKT is made to showcase authentic Malaysian food.  It goes particularly well with a cup of teh tarik.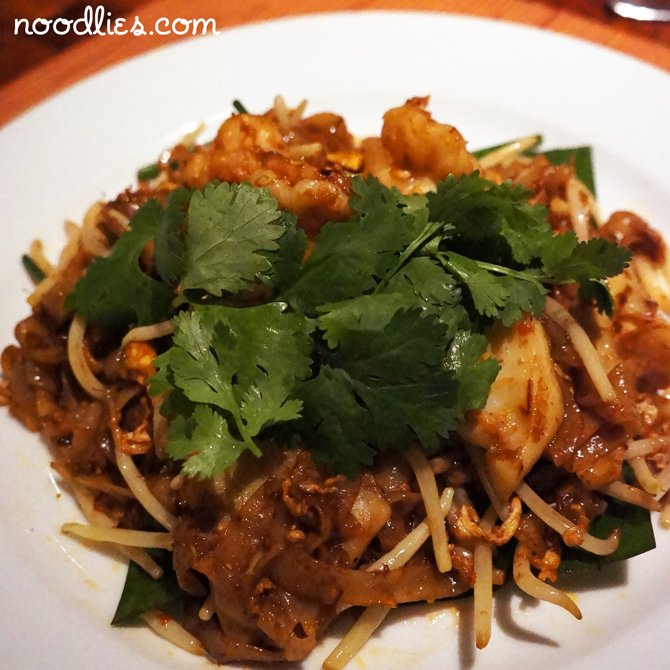 Guests as the Rasa Sayang Resort & Spa expect the best and they get it in spades, attentive service, luscious surrounds, great food and free wifi across the board.  It's a combination that's hard to match in Penang.
Rasa Sayang Resort & Spa
Batu Feringgi Beach, Penang, 11100, Malaysia
Ph: (60 4) 888 8888
This noodlies, Sydney food and travel blog Malaysian experience (#discovermalaysia) was courtesy of Malaysian Airlines, Tourism Malaysia and Shangri-La's Rasa Sayang Resort & Spa.