Lunar or Chinese New Year is a time of festivities and fun.  The auspicious year of the Dragon is coming on 23 January 2012 and Ferrero Boutique has a gorgeous Chinese New Year Gift Box which they think should go on your shopping list.
The wonderful people at Ferrero and their agency, One Green Bean sent a Gift Box to noodlies, Sydney food blog to sample.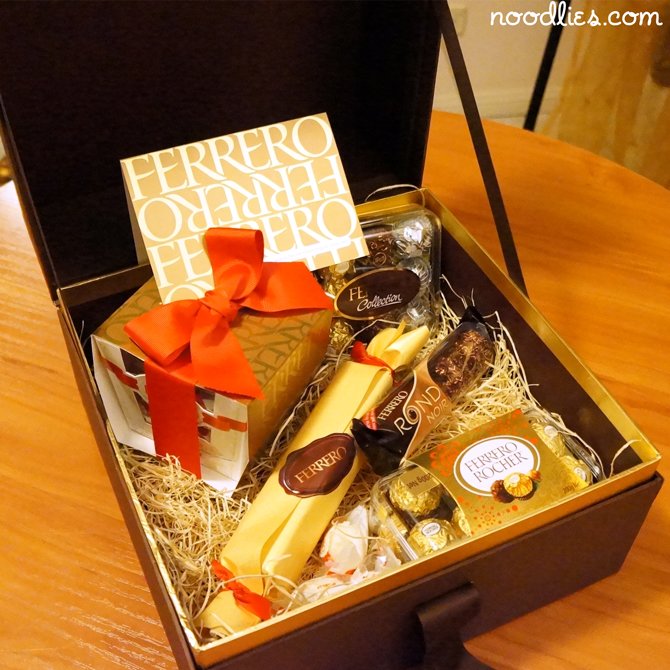 This is a limited edition gift box that contains many tantalising Ferrero chocolate favourites in a stunning  and stylish gift box.  It's based on the Piccolo Gift Box, which will be tailored for Chinese New Year with glamorous gold sleve and decorated with a red dragon.  To view the unboxing, watch the noodlies video above.
According to Ferrero, their pralines have been popular for Chinese New Year, with Ferrero Rocher being the highest selling chocolate in Hong Kong over the Festival period.
This gift box is $49 and can be ordered online at www.ferreroboutique.com.au where you'll find many other stunning gift packs.
Like the photos in this post?
They were taken with a Sony NEX-5N, a supporter of noodlies.